Blog

2020. What a trying, heart-breaking, anything-but-simple year on so many fronts. Making good wine relies on planning and precision, two luxuries that we were not afforded in a time of such uncertainty. However, a bit of serendipity allowed us to move forward with wine production even as the world shut down, and we ended up with an assortment of vintages as varied and complex as the year itself.
Reflections on a Challenging Season
Over the last eighteen months the pandemic created obstacles for businesses and communities across the world. Our small Kingston Family Vineyards team in Casablanca Valley, Chile was no exception. Everyone on our team had to quickly pivot to new roles (with the tasting room closed) and new protocols, such as social distancing and mask wearing, while harvesting and sorting grapes and making wine. That was on a good day. At more challenging times during the pandemic, there were mandatory lockdowns or periods when our winemaker, Amael Orrego, was in quarantine and had to have vials of KFV wines in-process driven to him for tasting and monitoring.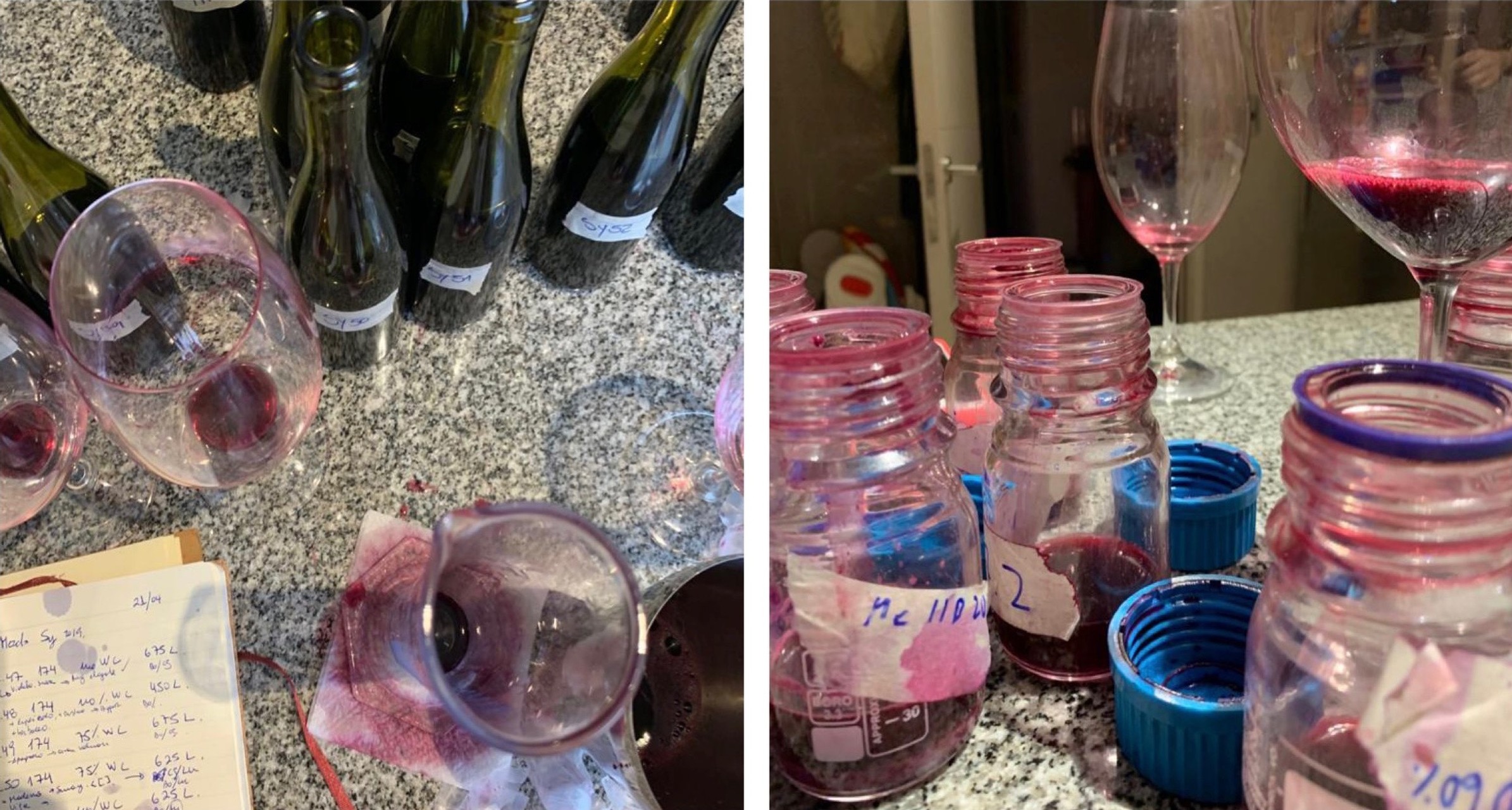 Amael expressed the difficulty of operating during the pandemic while also offering an optimistic outlook: "It was such a year for personal growth, especially in terms of developing more patience and understanding each one of the different processes of vine growing and winemaking so much better. I had the time to slow down and focus even more on the fundamentals." Team member and veteran employee, Coni Beytía, described her personal journey and the way in which our small team supported one another during the pandemic: "This time made me realize how lucky I am to work with our team. I felt very supported not just by the family, but also by my coworkers."
Counting Our Blessings
The first blessing we recieved was an unexpectedly warm climate resulting in an early harvest: while we usually start picking in late February and continue all the way until the end of April, in 2020 all of our grapes were in the winery by March 23rd, just about a week after the reality of the pandemic came to a head across the globe. Even though the U.S. participants in our hospitality fellowship program had to be sent home almost immediately following the closing of our tasting salon, the incredible work put in by our Chilean staff to get all our grapes harvested in time saved us from paralysis.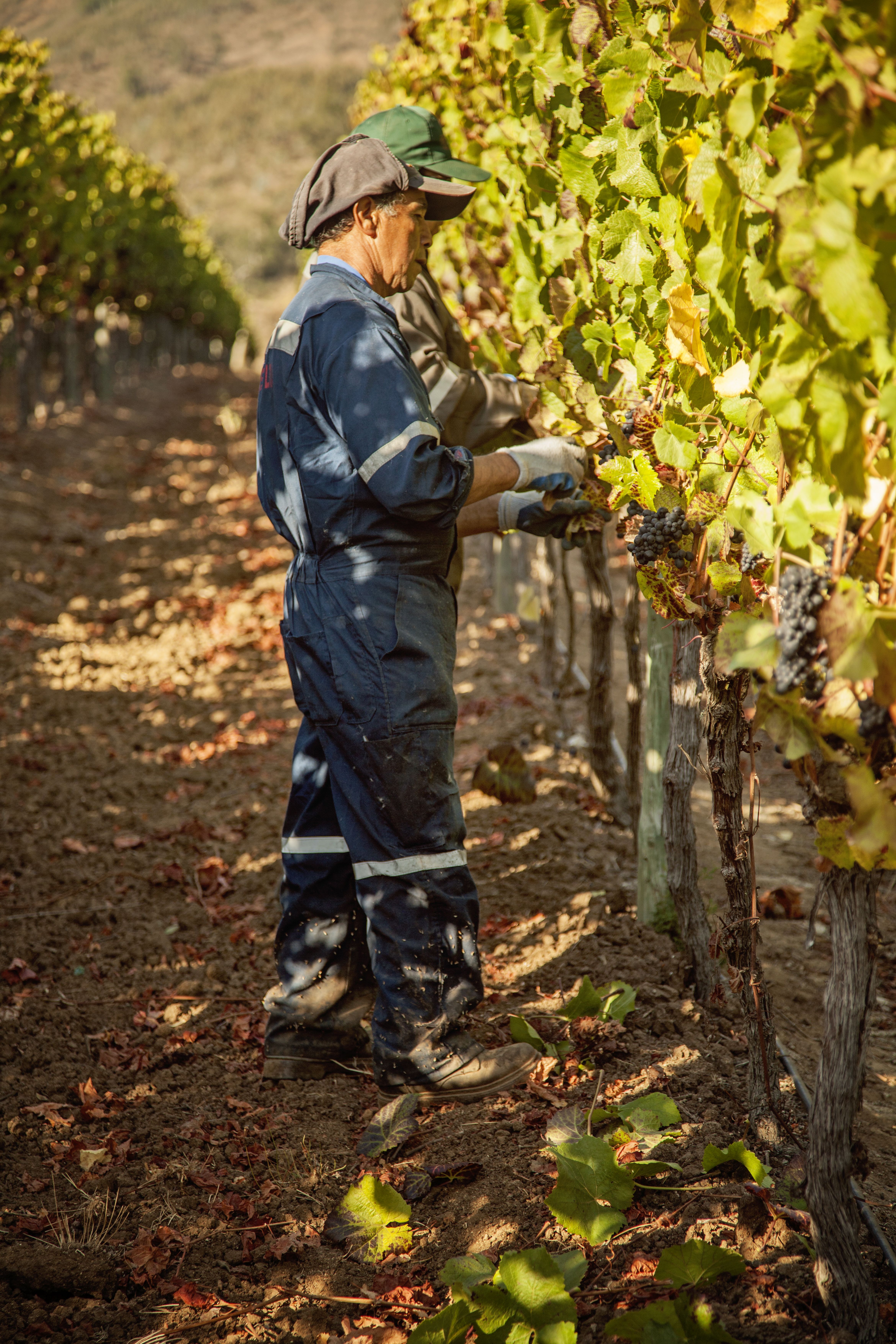 The second blessing was the agricultural exemption we received from the government to continue winemaking operations even as the country fell under strict lockdowns. Those employees who were allowed to travel to the winery from their homes – among them our cellar master Manuel Fuentes – were warriors in seeing the winemaking process to completion.
The End Result
It ended up being an excellent year for our Sauvignon Blanc and Syrah, both of which tend to do well in warmer climates. The Sauvignon Blancs are flush with notes of citrus like pineapple, papaya and mango, with a mouthfeel that is smooth and medium-to-full bodied. The Syrah is darker and richer than in previous years, with beautiful textures and tension across the palate. While wines from warmer years tend to evolve a bit faster, these vintages should have life in the bottle for at least a decade into the future. The Pinot Noir and Chardonnay vintages from 2020 were success stories as well; very balanced and with an appealing acidity, they contain a great expression of red fruit and spices. The Chardonnay is more tropical in nature but maintains that butteriness that moves with ease across the tongue.
Kingston At Home
With the shutdown of our winery due to the pandemic, we could no longer offer in-person tastings and tours to our guests. Soon after, Chile declared a state of catastrophe and closed its borders. Things were feeling bleak. However, we soon found a silver lining admist all the chaos and uncertainty: if people couldn't come to Kingston then Kingston Family Vineyards would come to them.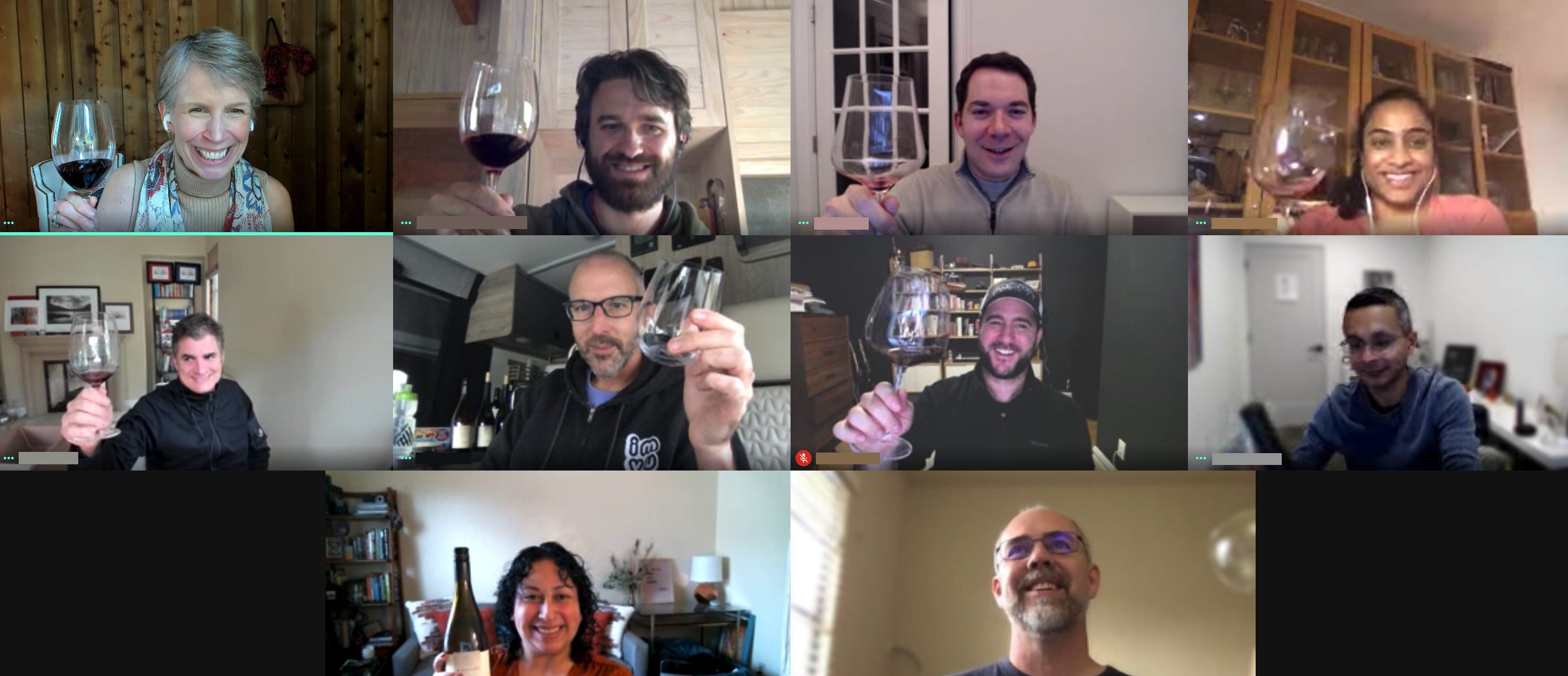 We quickly shifted to offering virtual wine tastings, shipping bottles to customers in advance. Our goal was to bring a little taste of Chile and our family vineyard into our customers' homes. Virtual tastings enabled people from all over the globe to come together and raise a glass. We hosted professors and MBA students for immersive education events, tech companies, alumni groups, birthday celebrations, book clubs, and more. With all the challenges the pandemic has created, "bringing a little bit of light into this difficult time," Courtney Kingston says, "is what we have aimed to do."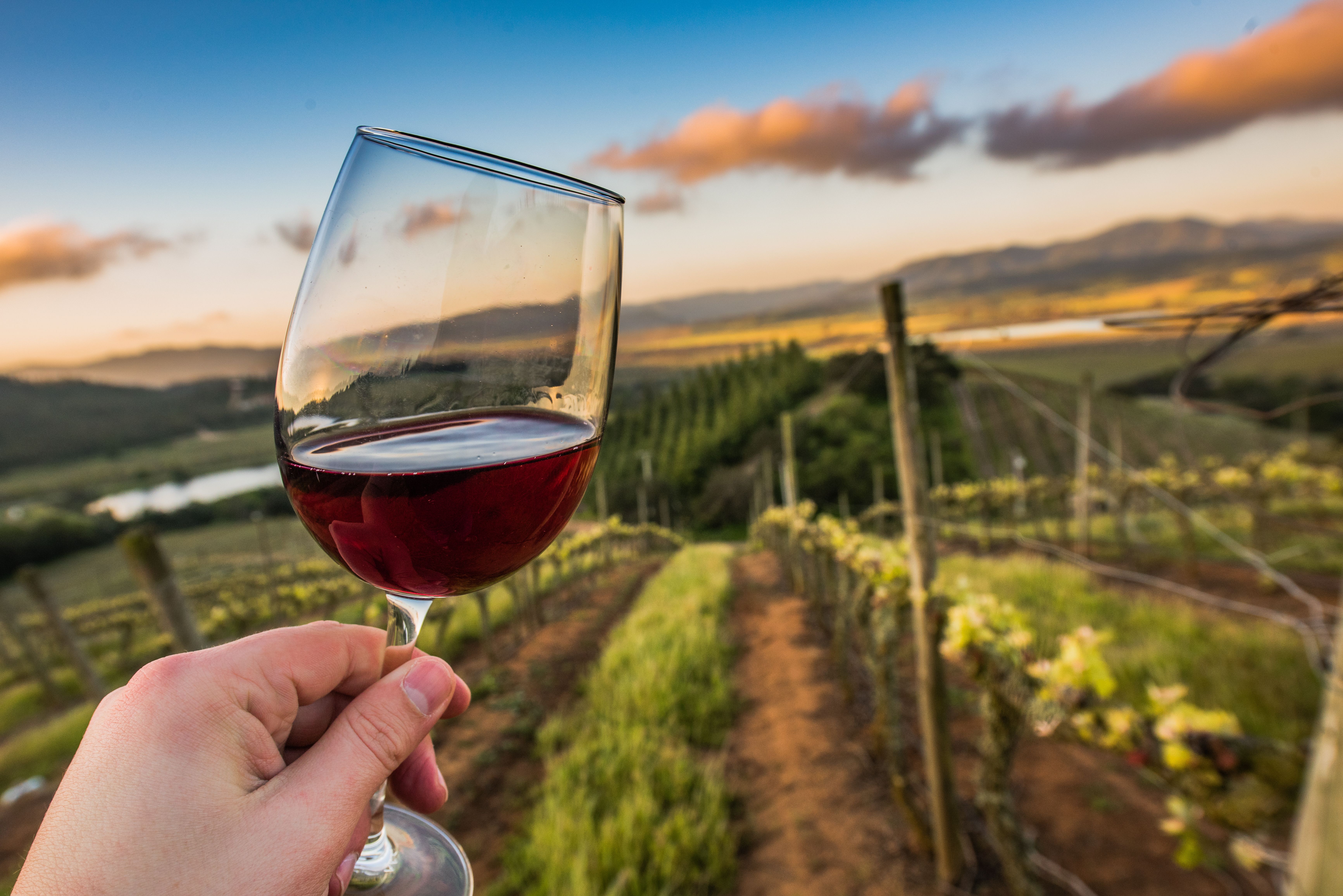 We hope that you experience something very special in this year's new wines knowing that they were made in challenging times with tremendous perseverance and care from our small and committed Chilean team to whom we are so grateful.
Stay well and we look forward to sharing a glass with you, either virtually or in-person, very soon!


This past year certainly was one of never-ending challenges. Covid-19 upended many aspects of normal life—and winemaking was no exception. Producing and bottling wine during a global pandemic presented its own set of trials. The only way we were able to harvest grapes at all during the crisis was because of an agricultural exemption granted by the Chilean government. But we forged on, and this Spring in our Wine Club Release package we are presenting a lineup of wines as vibrant and enticing as ever.
Given that 2020 was an unusually warm year, the grapes were ready for harvest earlier than is typical—in March, which also happened to be when Covid-19 spread its fingers across the world. Thankfully though, we were able to carry on with this early harvest even amidst the chaos, bringing us our 2020 wines, two of which are included in the Spring Release package: the Rosillo Rosé and the Cariblanco Sauvignon Blanc. The 2020 Rosillo Rosé is fresh and creamy on the palate, with notes of candied orange and strawberries. The Cariblanco Sauvignon Blanc contains elements of citrus and dry herbs in the mouth.
Our 2019 wines, in contrast to the 2020 harvest, come from a season that was cooler. Our 2019 Bayo Oscuro, which our winemaker Amael describes as one of the best Bayos we've ever made, is bursting with blackberries and slightly smoky notes. Esteemed British wine critic and Master of Wine, Tim Atkin, has awarded this Syrah 96 pts and our 2019 Lucero Syrah 95 pts. Many of our other wines received high marks as well, including a 95 pt rating for our 2019 CJ's Barrel Sauvignon Blanc.
Also included in the exclusive package is the 2018 Sparkling, which began as an experiment during the 2017 harvest: 50% Pinot Noir and 50% Chardonnay, this wine contains aromas of toasted brioche and red berries, while flavors of almonds and hazelnuts give way to a creaminess in the mouth.
Below is the complete assortment of wines in the standard Spring Release package by club (you can alter your package by utilizing our User's Choice option):
2019 CJ's Barrel Syrah
2019 Bayo Oscuro Syrah
2019 Lucero Syrah
2019 Alazan Pinot Noir*
2019 CJ's Barrel Pinot Noir
2019 Rosillo Rosé*
2020 Rosillo Rosé
2019 CJ's Barrel Sauvignon Blanc*
2020 Cariblanco Sauvignon Blanc*
2018 Sparkling
2016 Sabino Chardonnay*
*Especial Club only
We are so looking forward to sharing these special wines with you, and we want to thank you for your membership and support of our family winery! Wishing health and healing to you and your family as we look to the future with hope.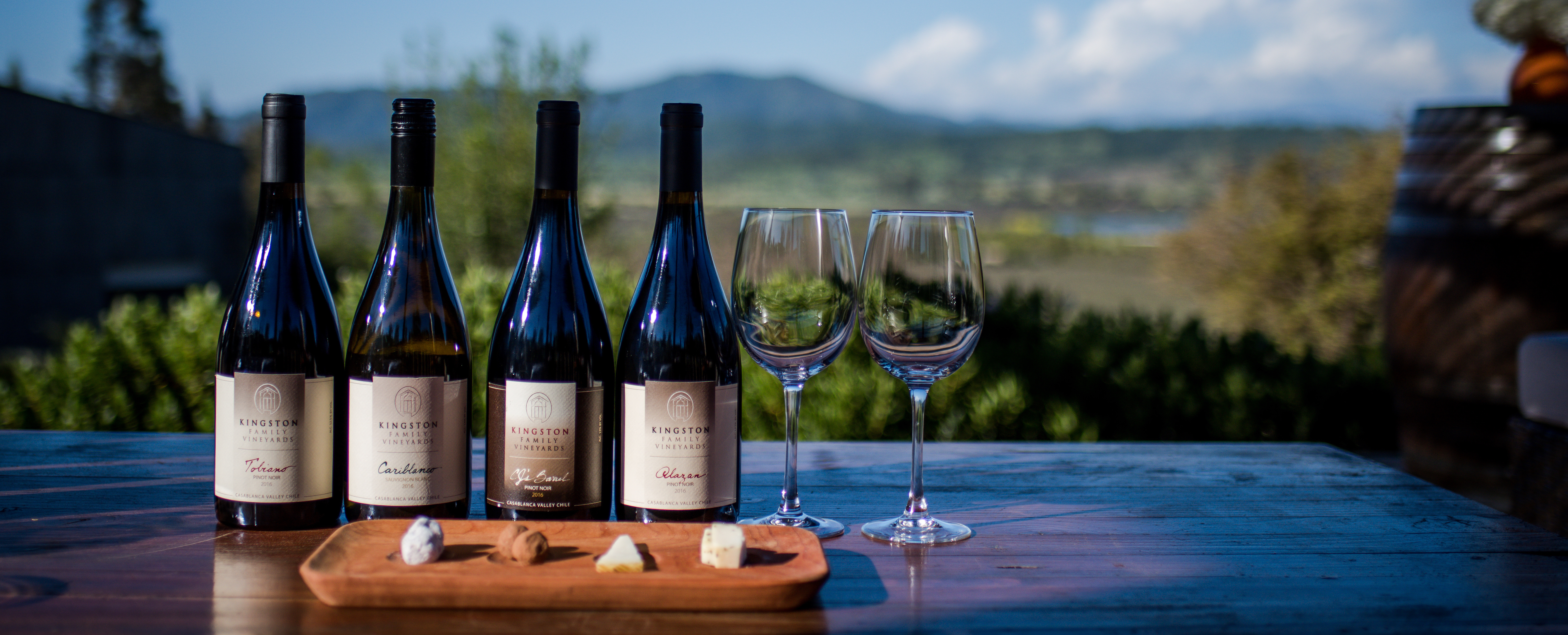 This year's fall release offers you the chance to be—in spirit if not in the flesh— whisked down to our vineyard in the heart of the Casablanca Valley, where Pacific winds linger over grape-studded hills. This particular assortment of wines speaks of resilience; each bottle is reflective of the arduous journey from the vine to your door.
Every step of the process is key: the harvesting of our organically grown grapes by our harvest interns leads next to juice extraction, fermentation, pressure, filtration, and finally months of aging in our oak barrels and concrete eggs. The precision applied to each of these steps seeks to preserve the taste and feel of the vineyard while also bringing you a wine abundant in the desired body and flavor.
Our head winemaker, Amael Orrego, highlights the nobility and expressiveness of the Pinots included in the club package, among them the 2019 La Cantera Pinot Noir. La Cantera, along with the 2018 Late Harvest Sauvignon Blanc, is one of the wines we are distributing for the first time in the 2020 Fall Release. Amael glows when talking about La Cantera, saying that this was such a unique wine that we took the initiative to independently bottle this small lot of only 100 cases. Also included in the shipment is our well-loved Alazan, called "one of Chile's truest, most recognizable Pinot Noirs" by Wine Enthusiast magazine. According to Amael, the aromatic expression of this year's Alazan is particularly complex, achieving "an abundance of red fruit, spices, and earthy notes." Below is the complete line-up of wines you will receive in your Fall Release shipment:
La Cantera Pinot Noir 2019
Alazan Pinot Noir 2019
Tobiano Pinot Noir 2019
CJ's Barrel Pinot Noir 2019
CJ's Barrel Syrah 2017
Merlot 2018
Late Harvest Sauvignon Blanc 2018
CJ's Barrel Sauvignon Blanc 2018
Sabino Chardonnay 2019
CJ's Barrel Chardonnay 2018
We hope you are looking forward to uncorking this special set of wines as much as we are looking forward to sharing it with you. As always, we thank you for your support of our family's vineyard.

Nearly 16 years ago I was introduced to Byron Kosuge by mutual friends. At the time, he had been quietly making a name for himself in the wine world for more than a decade. I was drawn to his soft-spoken, humble personality and sensed the depth of his wine knowledge. After a few subsequent conversations we got to know him better and began to understand just how well-respected he was. (Byron reminded us of the famous ad campaign by E.F. Hutton: When E.F. Hutton talks, people listen.)
In 2002 we approached Byron about working with us. (Truth be told, I kind-of stalked him. With lots of old Chilean maps.) Knowing he could easily find wineries in his own Napa backyard, I tried to appeal to his sense of adventure and the "psychic" value of expanding his winemaking career on another continent. I went to a seminar Byron led at the World of Pinot Noir and introduced myself afterwards. Dad and I then further sought Byron out after a Wine Chemistry 101 class at University California at Davis. The class went so far over our heads that 30 minutes into it Dad (who has a Harvard Executive MBA and worked in banking for 40 years) wrote me a note in the margin of his starkly blank legal pad: "Must hire someone to do this!" We've never looked back.
Below Byron talks about his experiences working with us, his perspective on Californian and Chilean wines, and where he sees Kingston Family Vineyards in the future.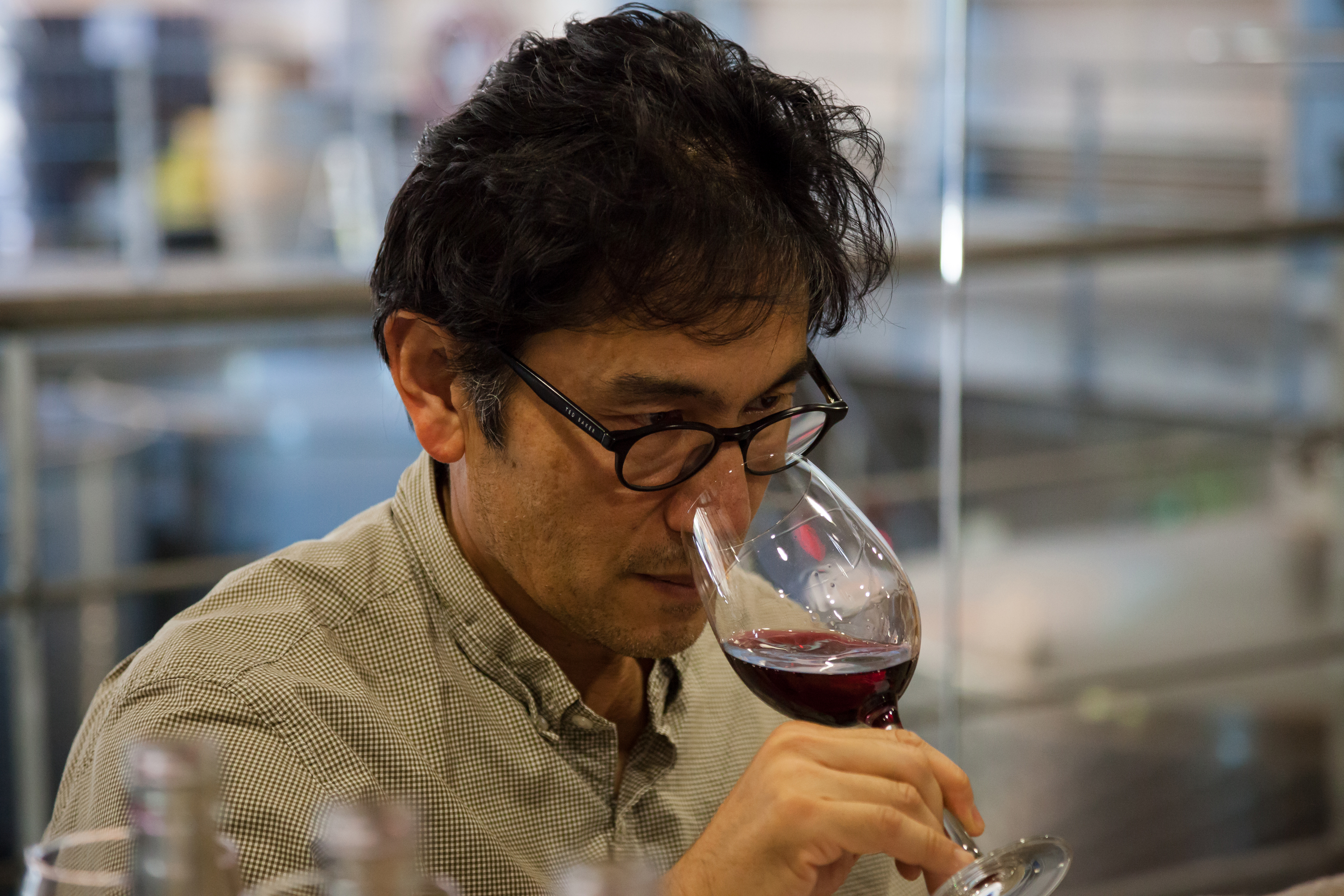 How did you first get involved with winemaking?
I started my wine career as a hobbyist. Not making the stuff, but as an enthusiastic student/consumer. I was pretty young to have an interest in fine wine, in fact I first got interested in wine before I turned 21. Like most, I first learned about European wines, and managed to taste my way through quite a few of the most famous wine regions of France and Germany. I devotedly read the Alexis Lichine Encyclopedia of Wine and the Hugh Johnson Wine Atlas.
But things really got going when I got a job in a restaurant while going to college at UC Davis, and met a few like-minded folks. This was when the notion of a wine-centric restaurant was pretty new. I majored in English Literature at first but later found wine and switched my degree. I bounced back and forth between wine and literature for a couple of years, and even took a year away from working in a winery to go for a Masters in American Literature at the University of Washington before deciding that enough was enough; I was going to focus on wine exclusively. By this time I was 27 years old and felt like I needed to apply myself towards something resembling a career.
How did you decide to embark on a winemaking adventure in Chile?
I had just left a full-time job at Saintsbury, where I had worked for many years, and was looking to do multiple winemaking projects, including something in the Southern Hemisphere. I figured that would be a good way to work abroad without interfering with my responsibilities back home in California. My initial interest was New Zealand, as I have friends there and had visited twice in the late nineties/early 2000s.
Around the same time I met Courtney and Michael [Kingston], liked them, and on the advice of friends Ann Kraemer and Ken Bernards — both of whom knew Courtney — decided to look into it a bit more. One thing led to another, and here I am 15 years later.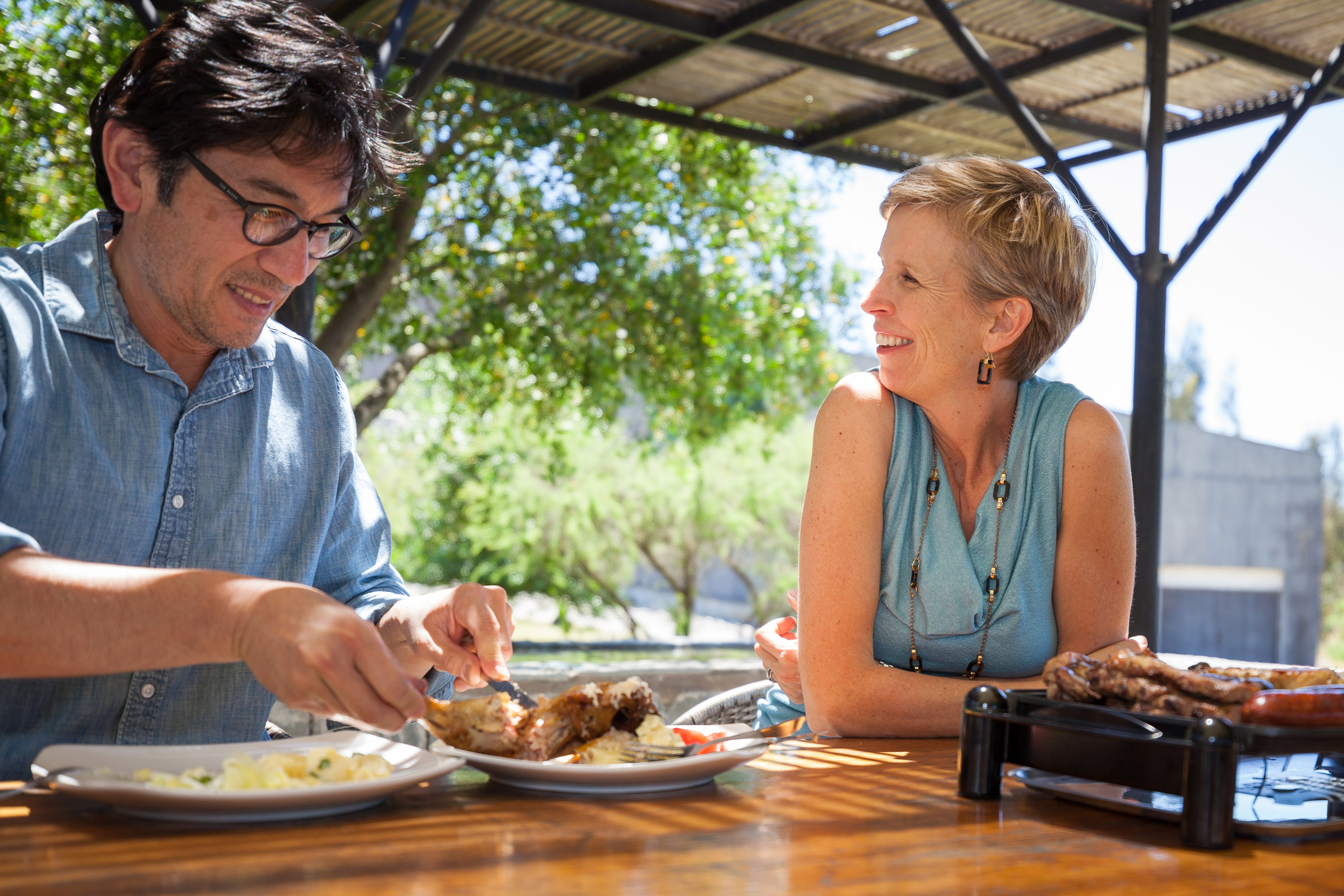 Byron and Courtney hard at work taste-testing a new summer asado for our guests on the terraza.
After more than 15 years and countless overnight flights to Chile, why do you still do it?
When I started with Kingston Family, I didn't have a sense of how long I would continue with it. Often, with consulting work, there is a life span associated with a project and at some point I feel like my involvement is no longer necessary. Sometimes that's within a couple of years, other times it can be four or five years. So I suppose I thought it might run five or six years.
But my role at Kingston was more than just an advisor. In the beginning, we were working in a rented corner of someone else's winery and I was driving over late at night to do punchdowns. It was a fun adventure and I felt a great responsibility for it. But since I don't live down there we all realized that we had to get people in place in Casablanca who would steer the ship, so to speak.
When we built our own winery in 2006, this became even more important. Today, we have a talented winemaker in Amael and an excellent staff both on the production and sales side, and I am much more an advisor and consultant. I could step back and the ship would continue to sail happily along. But I still feel a sense of responsibility and ownership of the Kingston Family wines, and I am enjoying this stage of what we've built together over the past fifteen years. The Kingstons have become good friends and it's always a pleasure to work with your friends.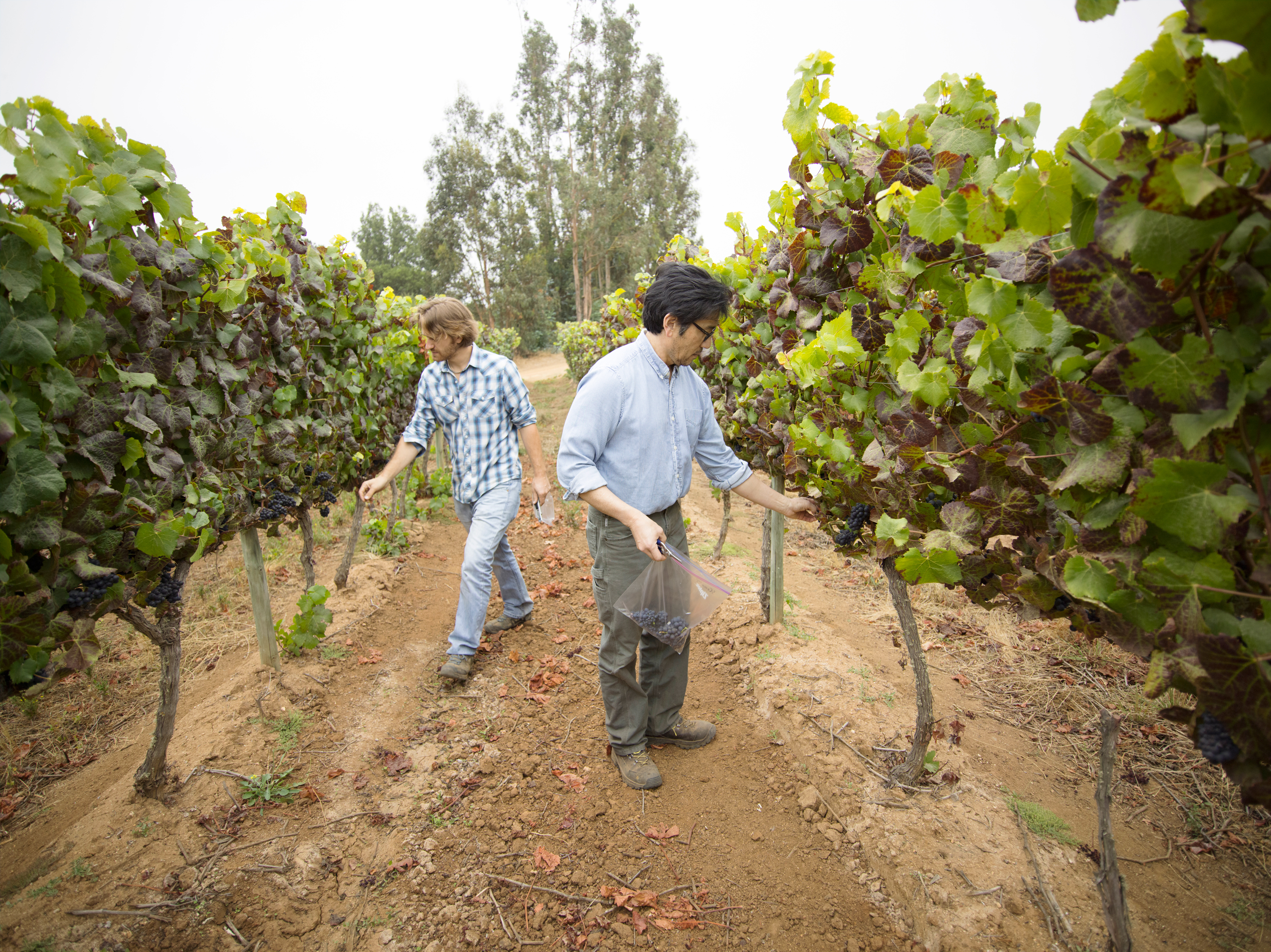 What do you see as the similarities and differences between California and Chile, and the wines these regions produce?
That's the kernel of my interest in making wine down there and has been from the beginning. There are numerous similarities in geography and climate. Chile is a mirror image of California in terms of latitude and geological history (both are defined by their proximity to the intersection of tectonic plates, and the mountains were formed in similar ways. Lots of earthquakes, too.) Also, the climate in both places is largely defined by the Pacific Ocean. The cold water currents are the same as — but a mirror image of — those in the northern Pacific.
These similarities led me to believe that the wines would taste the same. But they could not be more different. So clearly there is more going on than just soil and climate when it comes to defining the flavors in the wines.
This, by the way, also shows up in some of the fruits and vegetables, which taste different in South America. My then three-year-old daughter Audrey loved the bananas when I took her to Chile 15 years ago, and claimed that they were different, and better, than the bananas back home.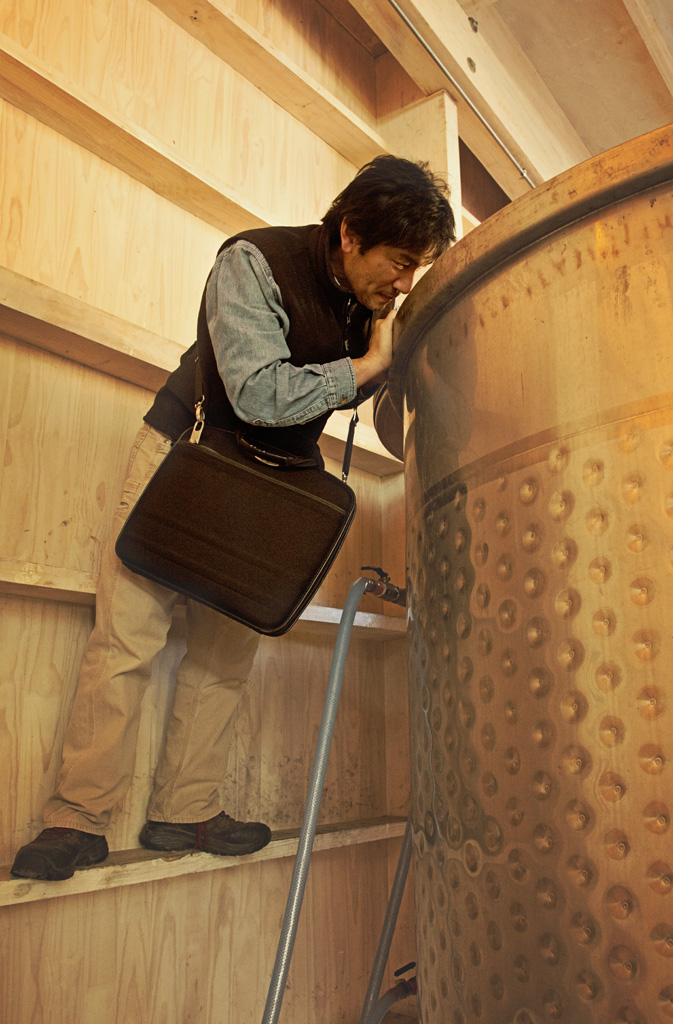 You make and sell your own B. Kosuge Wines. Tell us a little about them.
I started making a little wine of my own shortly after I began working for the Kingstons. It was, and continues to be, more of a psychological and creative outlet than a money making endeavor, and with it I get to do all the things that I would not necessarily be able to do with my clients' wines. I make several different Pinot Noirs, a little Chardonnay and a Gamay Noir (the grape of Beaujolais). I've been really interested the last ten years or so in exploring what you might call "New Traditionalism" in California winemaking and B. Kosuge Wines allows me to do that on my own dime.
What is your favorite memory of a visit to the Farm?
There have been a great many pleasant memories, and I can't really recall one that stands out above the others, but there is one story that I find myself telling repeatedly: One of my favorite things about being on the Farm is the evening pisco at the house. At the end of the day, we will adjourn to the veranda or the living room and enjoy a little happy hour, which typically consists of a pisco sour, salted peanuts, quesillo (a soft farmhouse cheese that is made at the house), pebre (a very typical Chilean relish somewhat reminiscent of pico de gallo, that goes on pretty much everything) and some crackers. The pisco sour is sort of the official cocktail of Chile (and Peru). Despite our collective foodie tendencies, the pisco sour of choice at the casa comes out of a bottle—Campanario Sour, which you can get at any grocery store. We stick it in the freezer so it turns into a slushie. It's delicious with salted peanuts.
Amael, David Gates (our vineyard consultant from Ridge Vineyards), and Byron enjoy happy hour with the fellows on the Kingstons' veranda.
If you had a crystal ball, where would you predict Kingston Family Vineyards will be ten years down the road?
If you'd asked me the same question ten years ago I would never have guessed that Kingston Family Vineyards would be leveraging the winery in Chile to generate a mailing list and wine club here in the US, but that is in fact what has happened. Hosting private tastings and tours at the winery has turned the project into a great success. It's a lot of work—a LOT—but it has worked beyond my wildest expectations. So, other than being confident that we'll keep pushing forward as best we can, I don't really know where the next breakthrough will come from.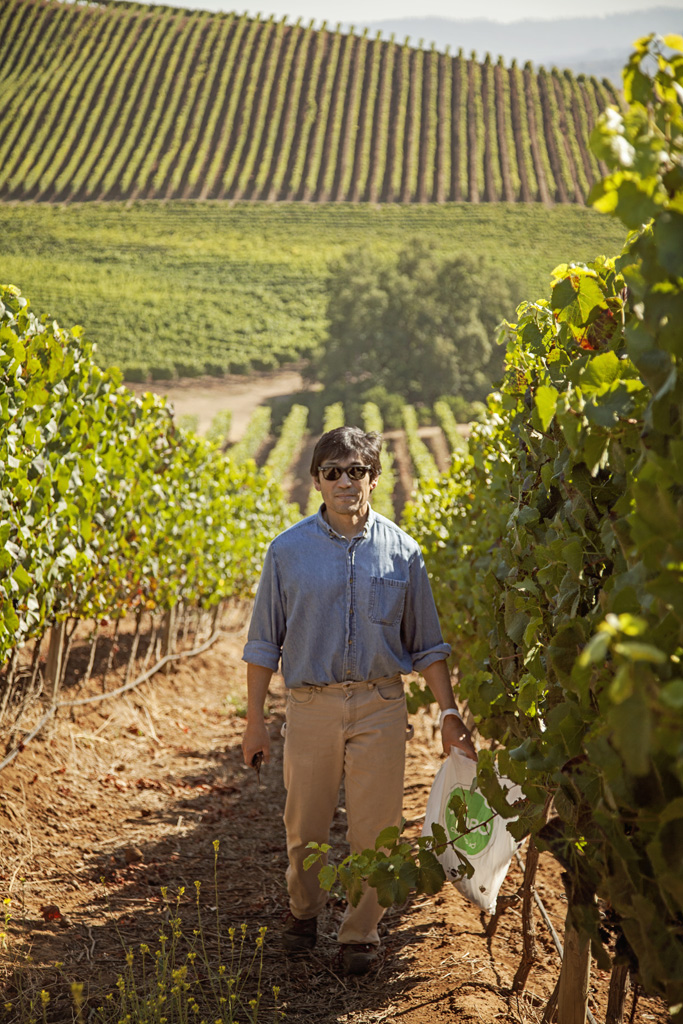 In terms of winemaking and grape growing, the future is a bit more clear. We're well down the path towards organic farming which is exciting and which I think is necessary for the health of the Farm over the long haul. With winemaking, we've figured out enough now that I feel confident that the wines will continue to get better. We've gotten to the point where many of the vines are 20 years old, which is huge. There really is no substitute for mature vines.
What is your favorite bottle of wine to take to a dinner party?
I like to experiment a bit when it comes to sharing a bottle with others, and it depends upon the kind of dinner party and who the other guests are. My default would be Cru Beaujolais, which is versatile with food, not terribly expensive and which I love to drink any time. But many, if not most times, I'll look through my cellar or go to a shop and browse around until I find something interesting. Often it's something I have not had before, although I am careful to choose a wine that I am reasonably sure will be good, or that is recommended by someone I trust. There are a great many interesting wines to try and it's fun to share discovery with others.

I'd like to first take this opportunity to introduce myself. My name is Ben Culver (or "Benja" as I'm sometimes called down here in Chile), and I'm a fellow at Kingston Family Vineyards. I graduated from Princeton University last year with a degree in Ecology & Evolutionary Biology and a certificate in Environmental Studies. The Kingston Family Fellowship is a year-long program working at the winery in Chile. In addition to hosting our guests at the vineyard, fellows have the freedom to pursue independent projects related to our own unique interests. Around the time of my arrival we began our transition to an organic vineyard, and I instantly wanted to get involved. Over the past 10 months, I have served as an ambassador between the winery and vineyard teams, learning all about the organic transition, and supporting in any way I can. I'd like to share here a little bit about what I've learned!
We officially started the transition of 50 of our total 140 hectares planted to organic farming in July 2016 (roughly 125 of 350 acres). You can see this transition area indicated on the vineyard map below. (Thanks to Iliana, Eliana, and Amael for helping me lead the charge on the map.) The certification process is based on existing guidelines in the U.S. and the E.U.. To earn full certification there is a 3-year transition period. We are transitioning a little more than a third of our vineyards in this first round, and our goal is to be 100% organic in a decade.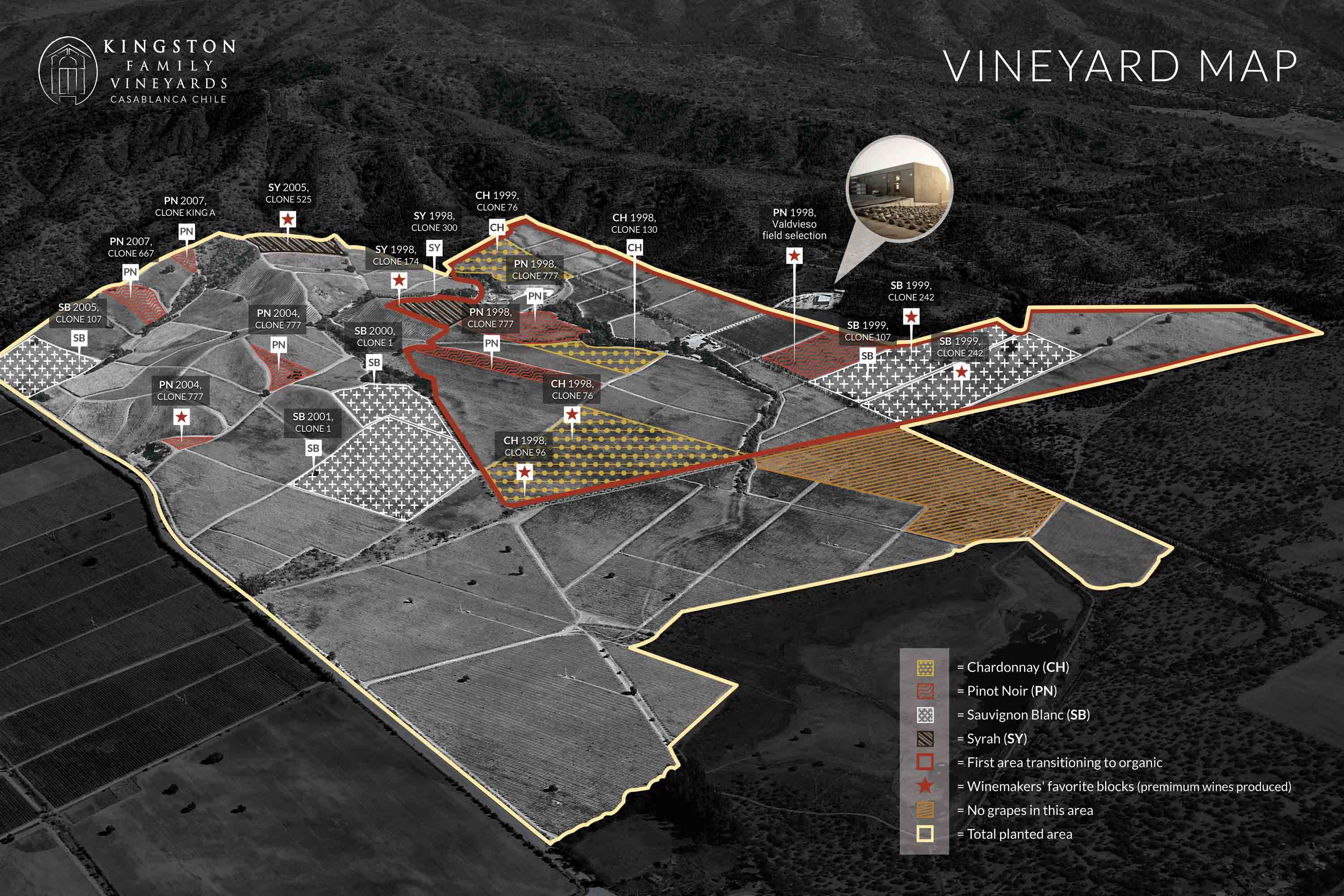 The first question on your mind might be "Why organic?" After all, we've been producing some pretty great wine (in my opinion) for nearly 15 years. As the old saying goes, "if it ain't broke, don't fix it," right? Well, this decision really stems from two major motivations. First of all, and arguably most importantly, we are determined to responsibly manage the Farm that has been in the family for almost a century. We feel a responsibility to manage this land in a way that will minimize its negative impacts on the environment and ensure its longevity for future generations. Secondly, we are convinced that organic farming in the long term will create a healthier, stronger vineyard that produces even higher-quality grapes for our Kingston Family wine.
Generally speaking, there is a different mindset in organic farming when compared to conventional farming. Conventional farming is a more reactive form of agriculture. If you have a problem with a pest or a weed, you throw a chemical on it and move on. Organic farming is more holistic. In organic farming, we try to work the problem into the larger interconnected system of which the grape vines are only a small part. Organic farming is more of a bottom-up approach. A major theme in organics is focusing more directly on soil health, creating a balanced ecosystem to cultivate strong, healthy plants. The idea is that these relatively stronger plants will be more capable of taking on diseases and pests without pesticides.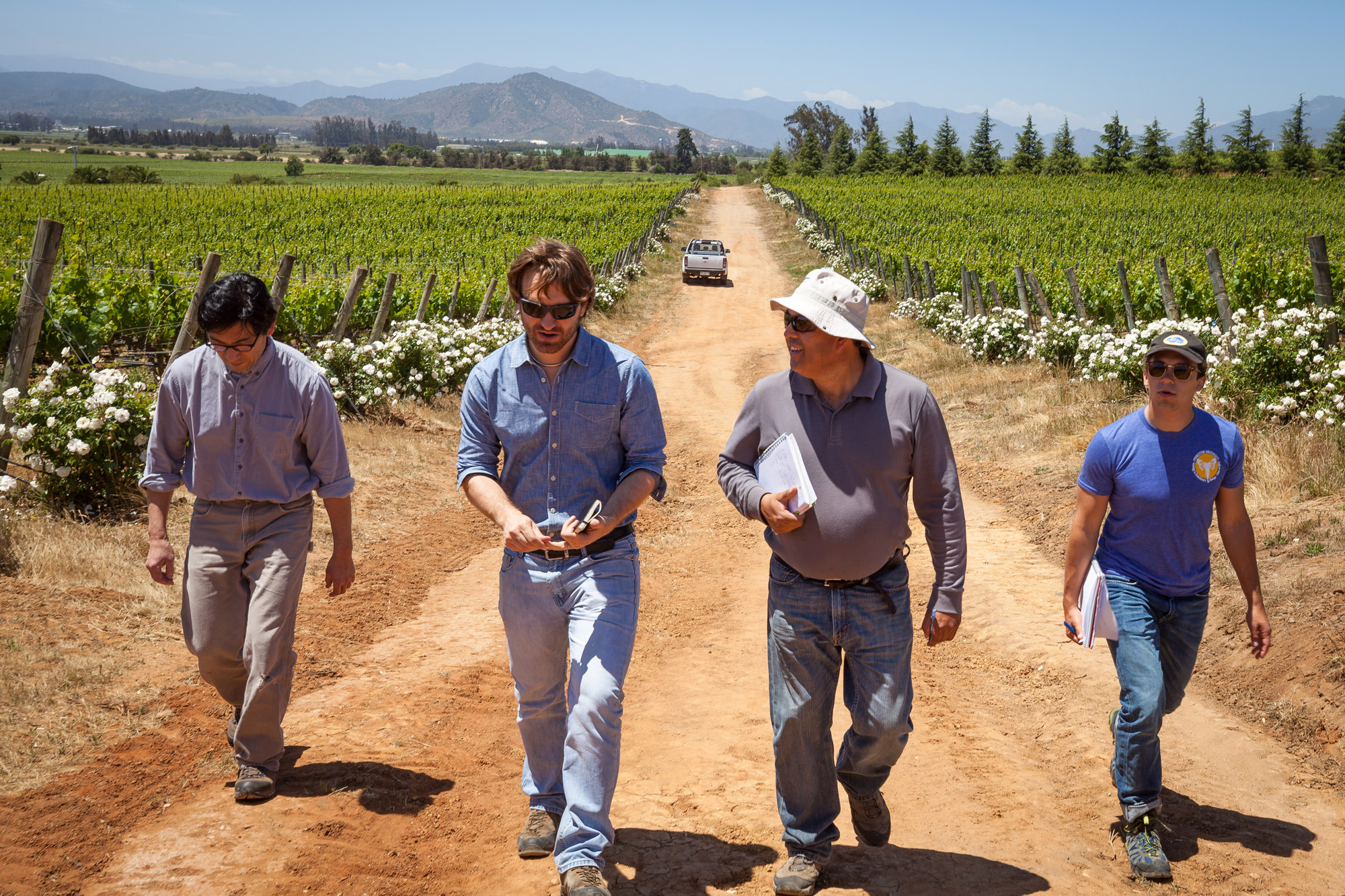 In managing this transition to organic vineyards, we have to change some of the products that we still use in our conventionally farmed plots. In order to become organically certified, we are only allowed to use organically certified products. While there are some organically certified pesticides and fungicides, there are no organically certified herbicides or synthetic fertilizers.
Unfortunately weeds and the need for nutrients do not just magically go away when you transition to organic. Instead of using herbicides, we now have a big new machine that we attach to the back of a tractor that mechanically removes weeds from underneath the rows – kind of like a complex weed whacker. We are also learning to cope with a vineyard that looks a little more messy (because, after all, not all the weeds are bad weeds!). Instead of artificial fertilizer, we apply compost, sourced primarily from our dairy farm with some of the left over skins and stems from the vineyard harvest mixed in too. Next year, we will also be using cover crops between each row.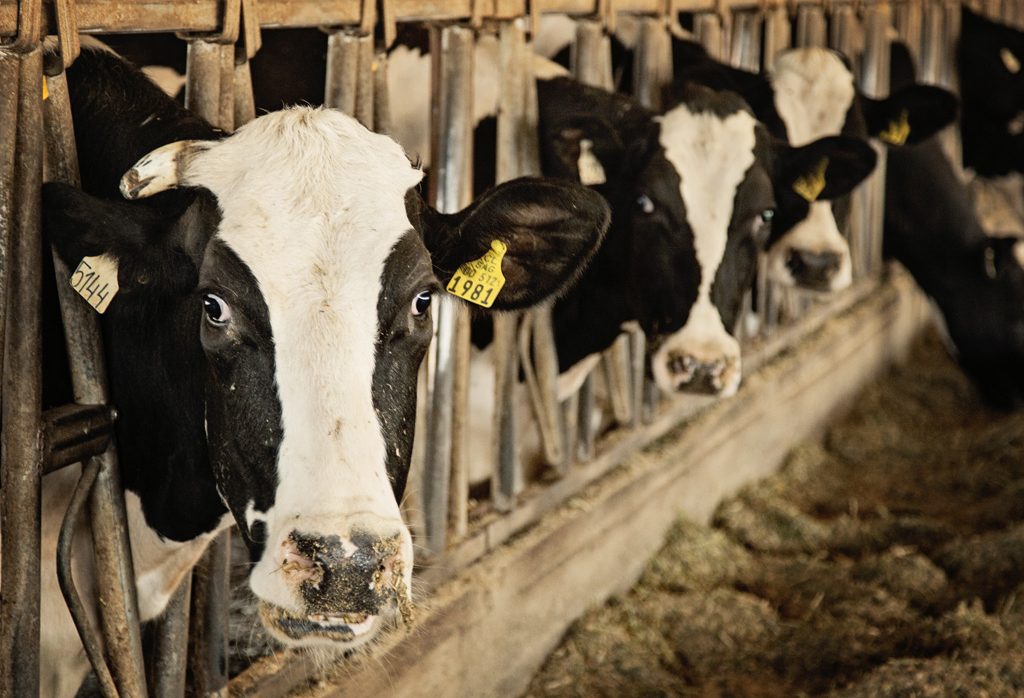 So how is this organic business going to make better grapes? It all circles back to the major theme of organic agriculture – soil health. Healthier soil will make healthier plants, which will more consistently produce better grapes. Compost acts as a soil builder, containing essential organic matter and microorganisms that will help to rebuild the soil, which was often depleted by herbicides. Our vines will gradually become less dependent on artificial chemicals and begin to strengthen their own immune systems. As a result, we expect our vines to be healthier and more resilient to variability in climate. We also expect the lifetime of our vines to significantly increase. Generally speaking (although I will admit, this is quite nuanced, have a look at this article for more), older vines produce better wines.
Organic and sustainable agricultural techniques are really interesting. It's a rapidly growing industry and science and I've just touched the tip of the iceberg with my experience here at Kingston Family Vineyards. If you'd like to hear a little more about our specific approach, please be sure to tune into my mini video series "Charla con Benja" on our Facebook, Instagram or Twitter. The first video is here. Feel free to reach out to me with any questions you might have. And thanks for your interest and support of what we're up to down in Chile's Casablanca Valley.

As I write this post, Byron and I are flying south to join Amael and our crew for the 2017 harvest. This is Byron's and my fifteenth vintage making handcrafted wines on our family's century-old farm in Chile's Casablanca Valley. It's striking (and humbling) to look back and realize how far we've come. Fifteen years ago, we flew down with our winemaking equipment in ski bags. We rented a small rincón at our neighbor's winery, because we didn't have our own. Byron and Mary's daughter, Audrey, was a toddler, happily snacking at the casa patronal on bananas from Ecuador.
Kicking off the 2017 vendimia, we've rarely been more re encouraged and hopeful about the wines we're making from our family's vineyard. We've spent nearly two decades aspiring to make bright, energetic wines with character that speak clearly of a place – our family's vineyard in the western Casablanca hills. Our most recent wines affirm we're getting closer to that ever elusive goal. It's tempting to say it all happened in the blink of an eye. But remembering the ski bags of yesteryear reminds us that it has taken time to reach this point.
Byron recently described our newest wines from Kingston Family as seeming like a "quantum leap forward." Meanwhile, his record banana-eating toddler leaves for college this September. What happened? What's changed? What switch did we flip?
The harmony we find in our wines today evolved from the gradual accumulation of a series of small, careful adjustments we've made throughout a long arc of patient study, enological play, and the gentle passage of time. The following are a few principles of winemaking we've relied on over the years at Kingston Family:
A light touch approach. Our winemakers Amael and Byron see their role more as stewards than rainmakers of wine. They carefully guide our wines through a natural process, with their fingerprints always at the margin. For example, they pay special attention to our Sauvignon Blanc using minimal sulfur, and instead rely more on the naturally low pH and high acidity to keep the wines fresh. Thanks to this hands-off approach, our 2016 Cariblanco is the most expressive we've ever made.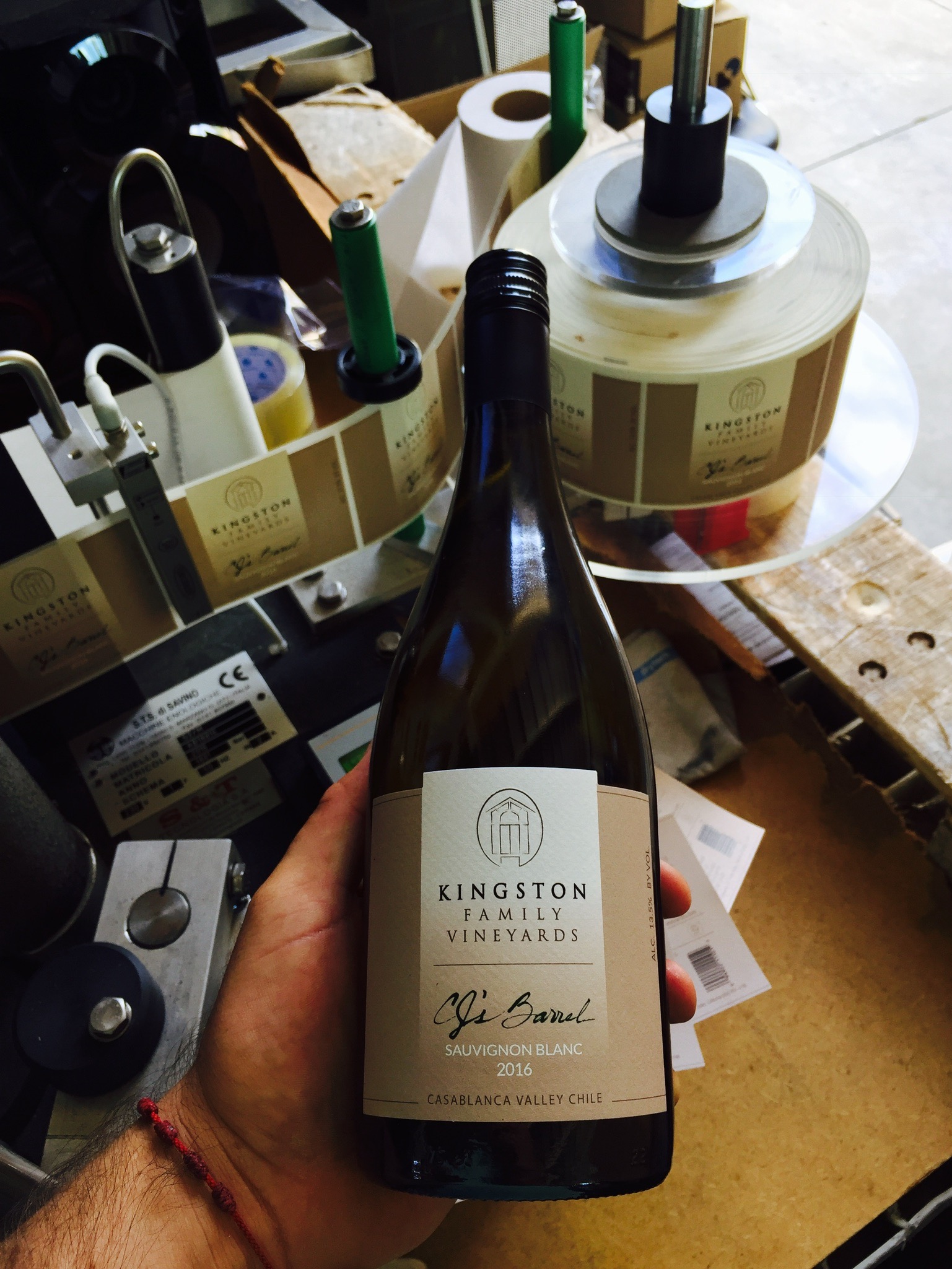 Enological play. We're always trying new things to stay open minded in the cellar. We often ask ourselves "how can we use tradition in new, creative ways?" or "what if...?" In 2016, we fermented and aged some of our Sauvignon Blanc in a concrete egg. The fruit came exclusively from our oldest 1999 vines next to the winery. We're so pleased with the results that we decided to debut our first ever CJ's Barrel Sauvignon Blanc. Amael and Byron also decided to experiment with making a Rosé. Conventional wisdom says Rosé is often made with Pinot Noir, but we chose to play with an early batch of our Syrah grapes. Chile's Patricio Tapia of Descorchados Magazine recently tasted and named it "one of Chile's Best Rosés of 2016." We plan to release our 2016 Rosé of Syrah to our club members later this spring or early summer.
Our vines are approaching 20 years old. Our first grapevines planted in 1998 have matured, allowing us to focus more on flavor, aroma, and "character" in our winemaking decisions. Our 2015 Syrahs show a finesse and harmony on the palate not found before. Older Pinot Noir vines allow earlier picking for their fullest expression, with a lighter touch in the winery. Starting in 2013, we backed off on Pinot Noir extractions, and surprisingly, less extraction led to more flavorful wines. Across the board, our upcoming 2016 Pinot Noirs are the brightest, freshest and least tannic, but most flavorful Pinots that we have ever made.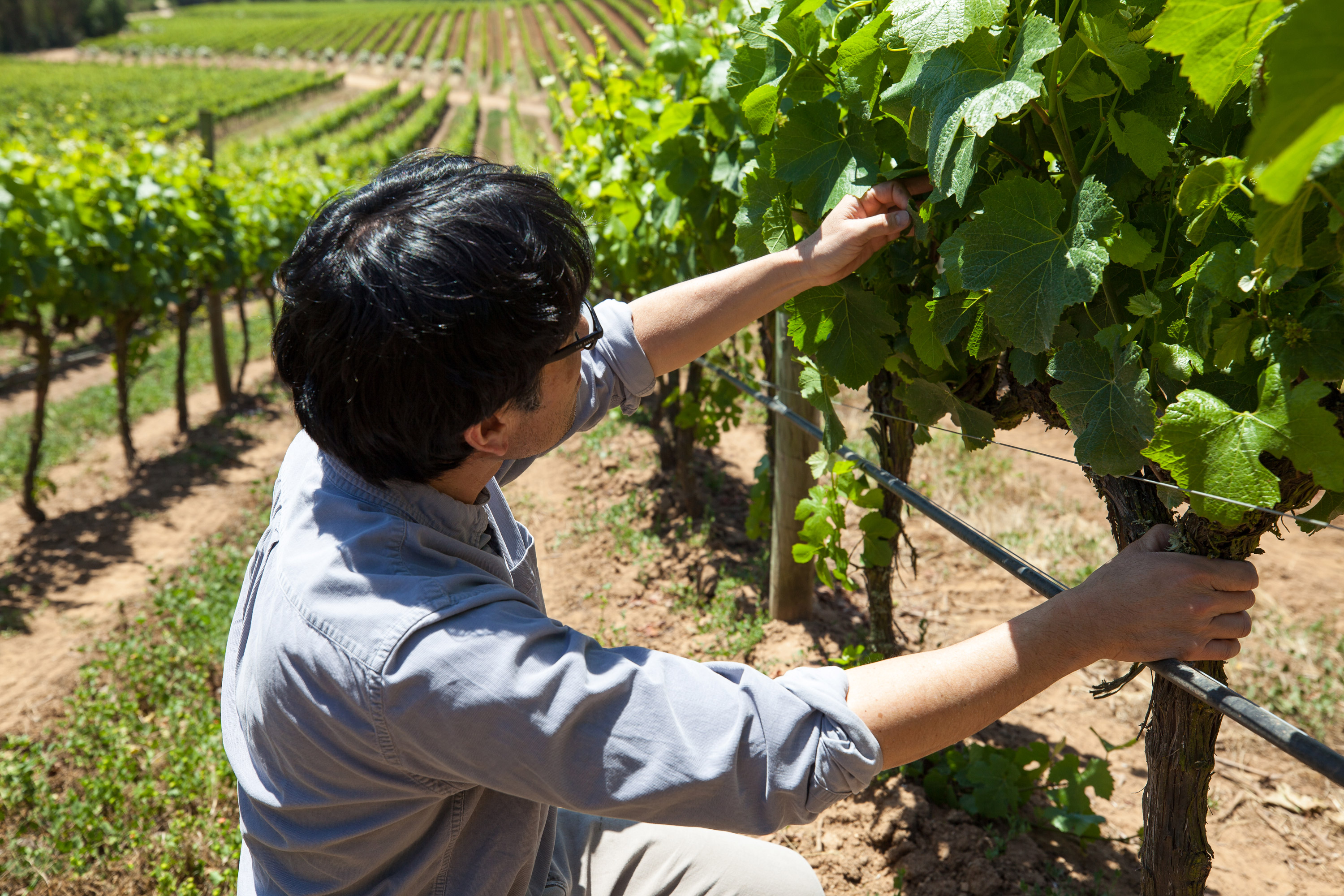 We hope you enjoy our wines and share your feedback with us. We've handpicked some special spring sets to make it easier for you to order. Wishing you all the best this spring season in the United States, and thank you for your encouragement and support of our family's wines from Chile.

It's been a busy few weeks leading up to today's fall release but we're pleased it is here and we can finally share our 2015 Alazan Pinot Noir (150 cases) and 2015 Tobiano Pinot Noir (275 cases) now available on our website.
Our Old Corral Club members have already received their early allocations, along with the club-only special bottlings of our 2015 CJ's Barrel Pinot Noir and 2015 Sabino Chardonnay. Some of our Old Corral Club members in California were even able to join us in my backyard last Tuesday to taste our new wines with our Chilean winemaker, Amael Orrego, who was visiting from Chile.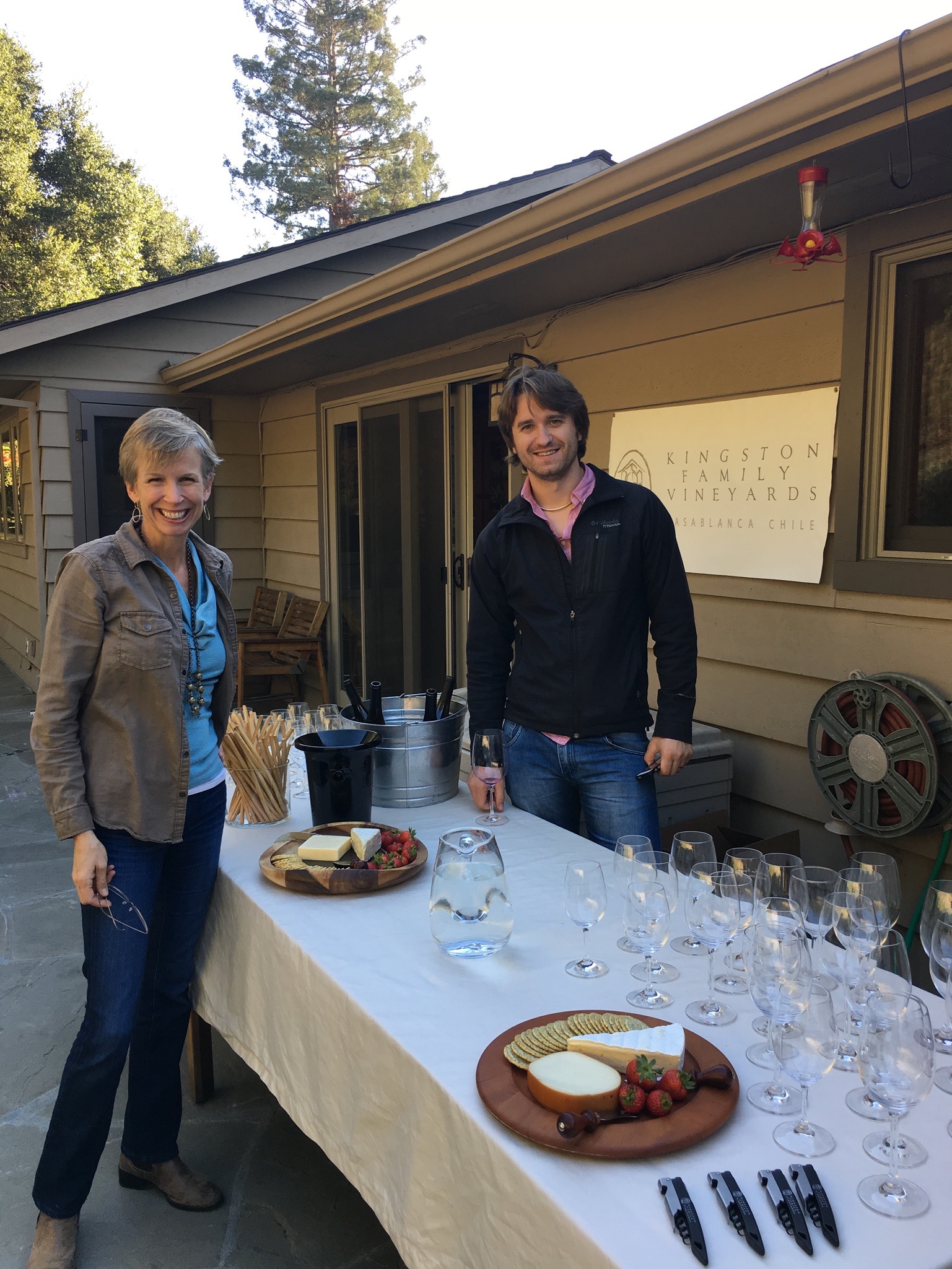 The purpose of Amael's trip was multifold but one was was to attend James Suckling's Great Wines of the Andes events in Miami and New York and pour our 2015 Alazan Pinot Noir and 2014 Bayo Oscuro. This year, for the first time ever, we previewed our wines to the press, sharing them with former Senior Editor of Wine Spectator, James Suckling, during his trip to Chile earlier this year. He awarded our three (then unreleased) Pinot Noirs 96, 95 and 92 points respectively, and our newest Syrahs 94 and 93 points.
We've been fortunate to recently receive great accolades from other members of the press as well. In its current October 2016 issue, Wine & Spirits Magazine gives 93 points to our 2013 Lucero Syrah, namingit among their Top 100 Best Buy of 2016. In its November 2016 issue, Wine Enthusiast awards 91 points to our 2015 Cariblanco Sauvignon Blanc, commenting:"[Kingston Family], one of Chile's go-to producers of Sauvignon Blanc, has bottled a winner."
The 2015 vintage was exceptional. The brightness and energy of our new wines reflect the careful shifts our team has been making at the winery and in the vineyard. Our winemakers Amael and Byron explain more in their tasting notes (found when you click "Read more" in the descriptions on the individual wine pages linked) about the behind the scenes changes we've been making in the vineyard and the winery that you can now taste and see in the bottle.
For those of you who order our new wines, I hope you'll share with us any feedback you may have. We are grateful for your support and enthusiasm for what we're up to on the Farm. From all of us at Kingston Family, thank you for your support.
Muchos saludos,
Courtney Kingston

Last July we welcomed a new winemaker, Amael Orrego, to head up our family's winery in Chile. Amael joined us from Viñedos Emiliana, a well-respected organic winery located in nearby Colchagua, a few hours' drive south of Santiago. Thanks to the introduction by a trusted friend and winemaker, our first meeting was over coffee where Amael's passion for organic winemaking impressed us. His broad experience working at vineyards in both the U.S. and Chile lent itself especially well to our Chilean-American family. Plus Amael's connection to Casablanca is strong – parts of our valley are still named after his ancestors. We immediately knew he was the right person for the job. Not only were his values and goals in line with ours, but we had the feeling that he was a genuinely nice person and inspiring leader to boot.
Our team at the winery is small yet diverse, including our cellar crew and our guides who welcome and host guests for tastings and tours by appointment. Amael has led and created a trusted team in his year working with us. His hands are just as wine-stained as our cellar crew's, and his boots dusty as he spends much of his time walking our blocks in the vineyard with Pato, our vineyard manager. On Friday afternoons during our long and often intense harvest, Amael gathers the team on our terraza overlooking the Casablanca, to relax and taste a special bottle of wine together.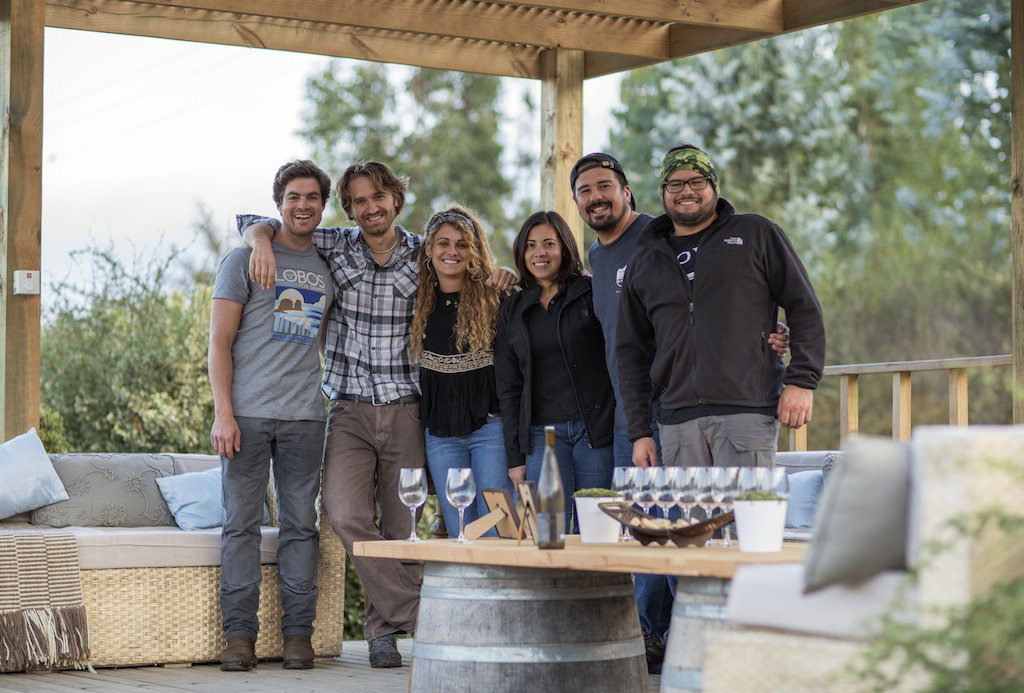 Recently we sat down to ask Amael a few questions about himself, to find out about the best wine he's ever tasted, and to learn more about his unbridled enthusiasm for organic winemaking. Below are his answers, translated from the original Spanish.
1) What interests you most about Kingston Family Vineyards?
I've always been a fan of Kingston Family wines, and I was especially drawn to the possibility of working in a small family winery. I knew I didn't want to be an "office winemaker" in a large operation. I like to get my hands dirty in the cellar and vineyards where wine is really made. In a truly boutique operation, you get the chance to do that. That's quite unusual in Chile, where many wineries are quite big. I was also intrigued by the opportunity to work in Casablanca, a cool, coastal valley known for its world-class wines. The Kingston Family vineyard is located in the coldest, westernmost part of the Casablanca valley, which is exciting for the challenge. Finally---only 10+ years into my career, the opportunity to work with well known and experienced winemakers from Chile and the U.S., like Byron Kosuge, was also a draw.
2) What is your experience with organic winemaking and why are you passionate about it?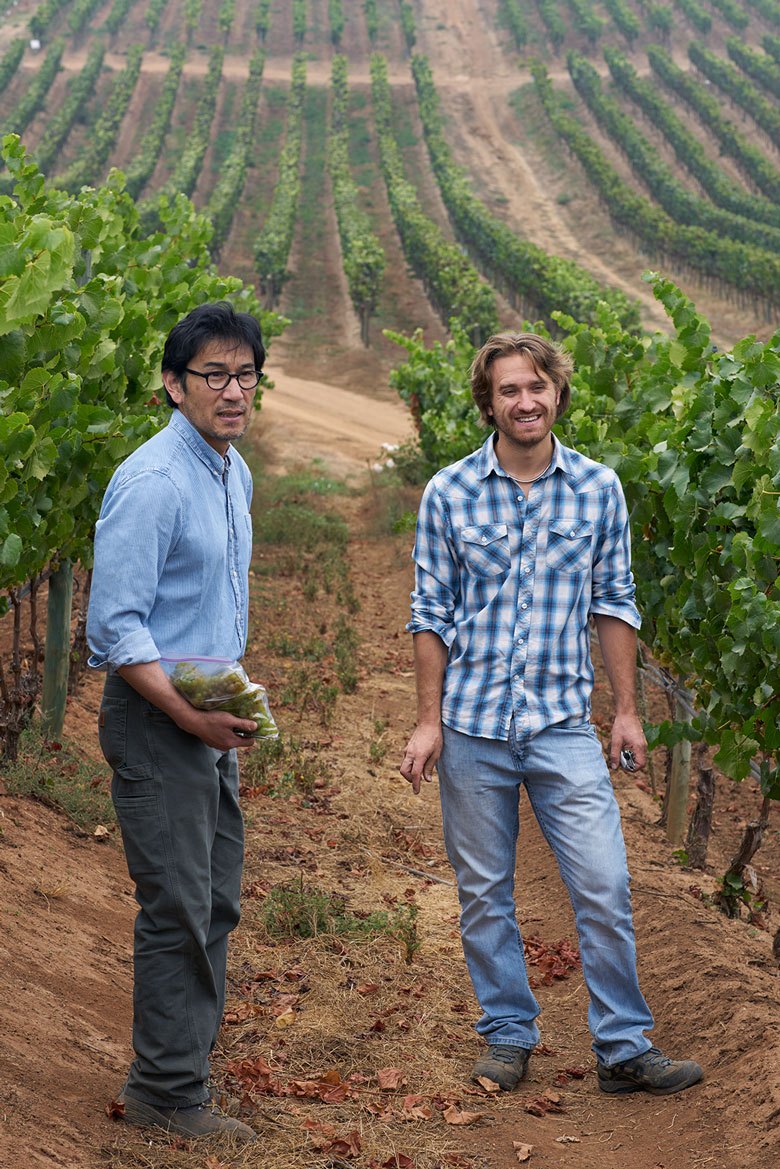 I have always been focused on organic agriculture and sustainable farming practices, both in Chile and in the United States. We're in debt to the environment, and sustainable and pesticide-free agriculture is the way forward. I also think that organic vineyard management is the best way for a vineyard to show it's full potential. With balanced and healthy vineyards, you can produce even higher quality wines.
3) What is your family's connection to Casablanca?
My last name is Orrego and much of the valley of Casablanca many years ago belonged to ancestors on my father's side. Today there are still parts of Casablanca named after my family, some actually quite near the winery. In the Kingston farm offices, there is an old map dating back to 1932 that references "Orrego Abajo" and "Orrego Arriba". But I actually grew up in Cajón de Maipo, on a horse farm just outside Santiago near the base of the Andes. Today it's a lodge, cabins and nature preserve on 3600 acres called Cascada de las Animas
. 4) When did you first realize that you wanted to become a winemaker?
I went to college hoping to study winemaking. In Chile we declare our focus of study earlier than in the U.S., and I've always been drawn to winemaking and viticulture because of it's deep connection to the land. I also like that winemaking and viticulture are a special combination of art and science. To craft a special wine that speaks of a place, you have to get outside of the winery, searching far beyond the barrels. You have to understand the terroir, the geography, climate, flora and fauna, the physiology of plants. Being a winemaker gives you the opportunity to work with exceptional people and be part of a beautiful process that evolves each year.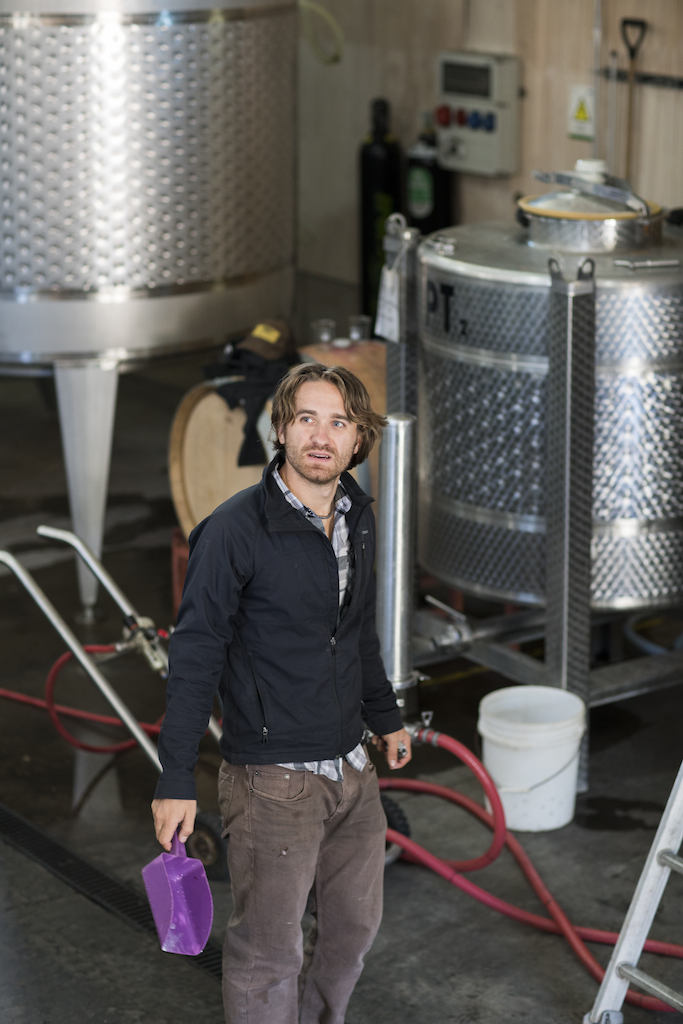 5) Who are your mentors and why?
I am thankful to have had the opportunity to work with Alvaro Espinoza. I have always admired Alvaro. Not only for being one of the most important and respected winemakers in Chile and the world, but especially for being a great person who is extremely open and accessible. He is undoubtedly the pioneer of organic and biodynamic agriculture in Chile.
6) What's the most memorable wine you've ever tasted? What made it so memorable?
I have been fortunate enough to try many unforgettable wines so far in my life. But without a doubt, a bottle of 2009 Quintessa Cabernet Sauvignon stands out. Sofia, my then girlfriend--and now my wife--and I shared a bottle back in November 2013. I remember it not only because of the remarkable wine, but also because of the great company, the conversation, and the deep connection I felt that winter night. Probably not coincidentally, that's the night I knew I wanted to spend the rest of my life with Sofia.

For many, frost conjures up images of a crisp autumn morning and a white dusting on your neighbor's roof or lawn. For our family's vineyard in Chile, frost is also a hallmark of fall, but it is even more so a rite of passage for Casablanca Valley's early spring.
We have lived through almost 20 years of nail-biting induced by western Casablanca's spring frost season. It has become part of what we expect each year, and we breathe a collective sigh of relief when late September comes and we're finally in the safe zone.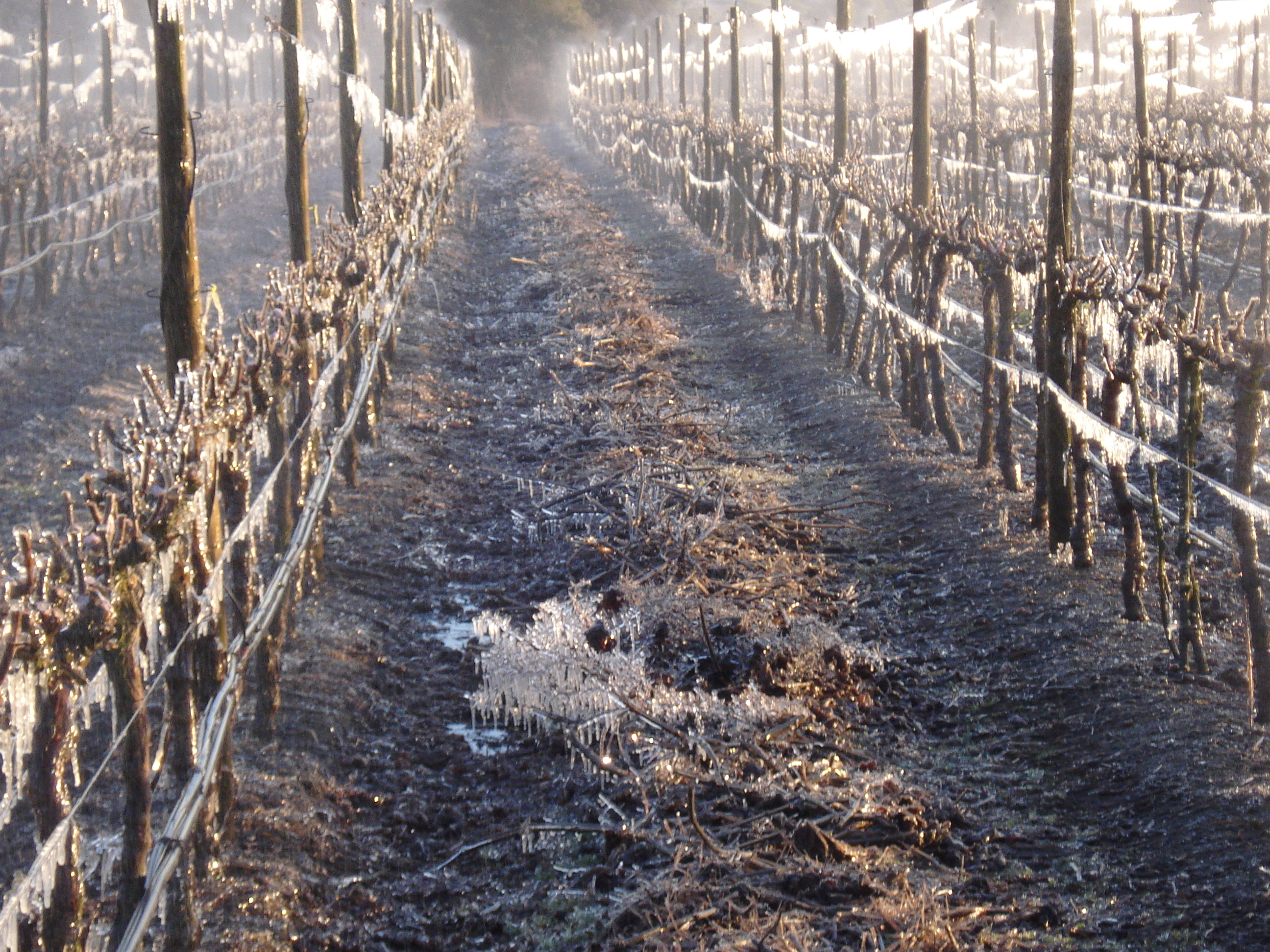 We have extensive frost protection throughout our vineyard, including overhead micro-sprayers and wind turbines. The micro-sprayers are usually most effective, because as the water freezes on the buds, it releases latent heat and keeps the new green growth warm. But given Casablanca's 9-year drought, it means making a big bet with our most precious resource, water. Once we start the water sprinklers, we have to keep them on until the temperatures rise again above freezing. Thankfully, our vineyard manager Patricio and his crew are quite adept at 2am decisions about whether or not to use water on those clear, cold nights.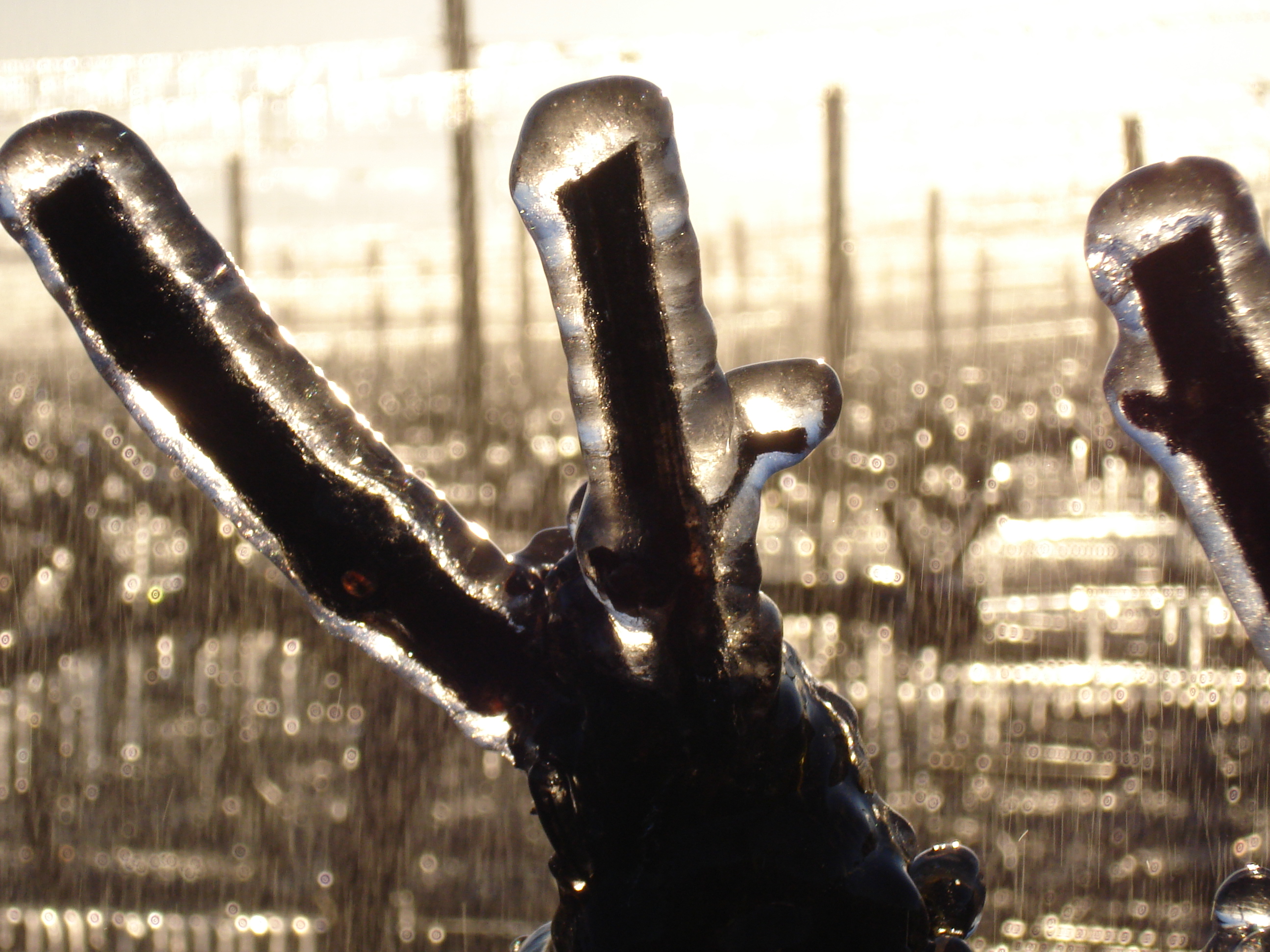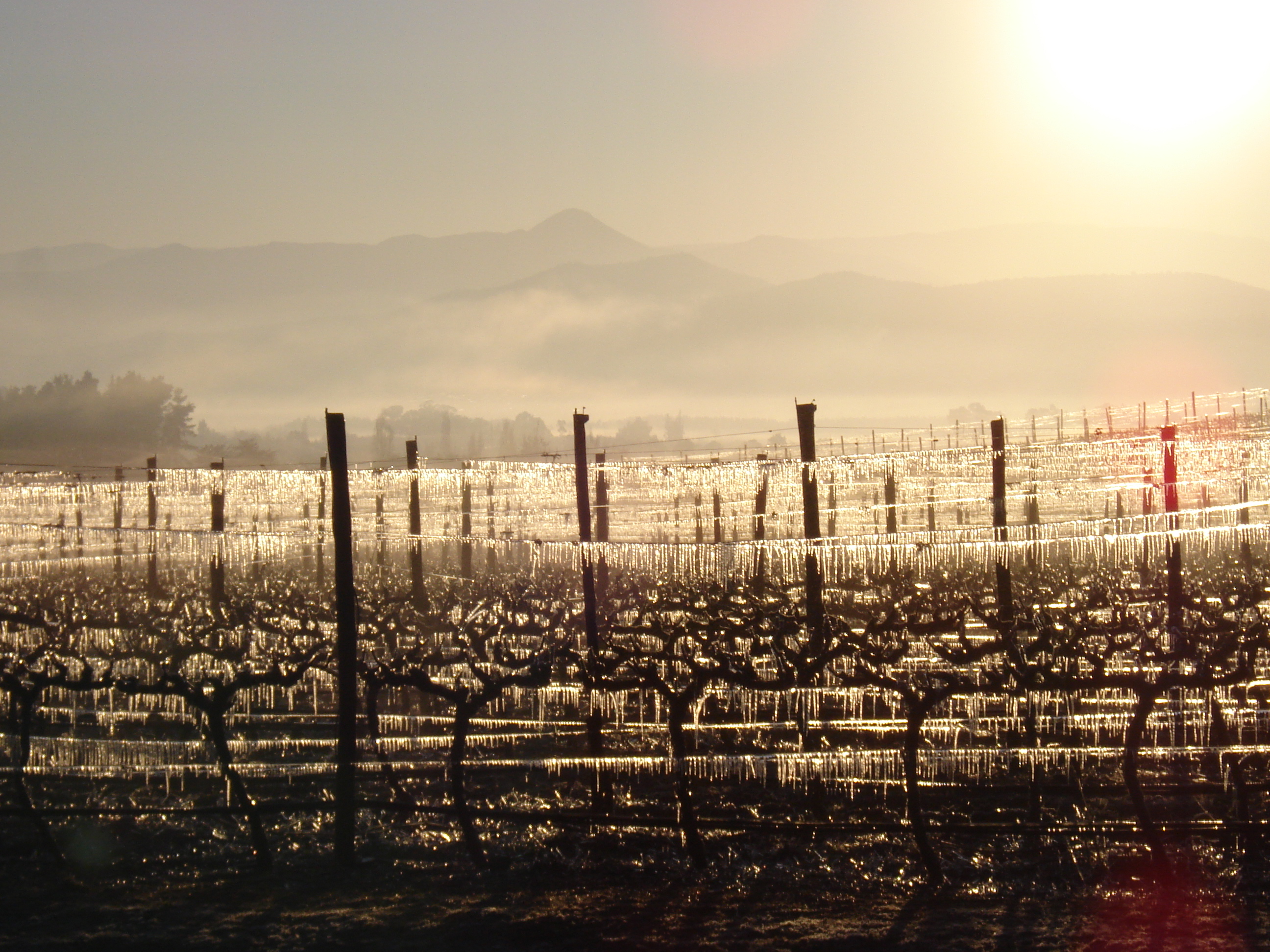 The 2014 vintage was particularly challenging, when the strongest frost in over 40 years hit us on the night of September 17, 2013. Similar to a 50-year flood or a forest fire, there was little we could do to counteract Mother Nature's powerful freeze that night. But also akin to those devastating natural disasters—with time we saw small signs of rebirth.
For this fall release, we made just 5 barrels of Pinot Noir and Chardonnay—bottling 50 cases of our 2014 CJ's Barrel Pinot Noir, and 75 cases of our 2014 Sabino Chardonnay. Despite the high farming costs and meager harvested grapes per hectare, we are especially pleased with the quality of these wines and think they are among our best ever. Our winemaker Amael Orrego commented in his recent tasting notes: "it's wines like our 2014 Pinot Noir that inspired me to become a winemaker." David Gates, our longtime vineyard consultant from California's Ridge Vineyards, fortunately tells us outstanding wine frequently emerges from extreme frosts as the additional bud break produces low quantities of grapes, but exceptional fruit.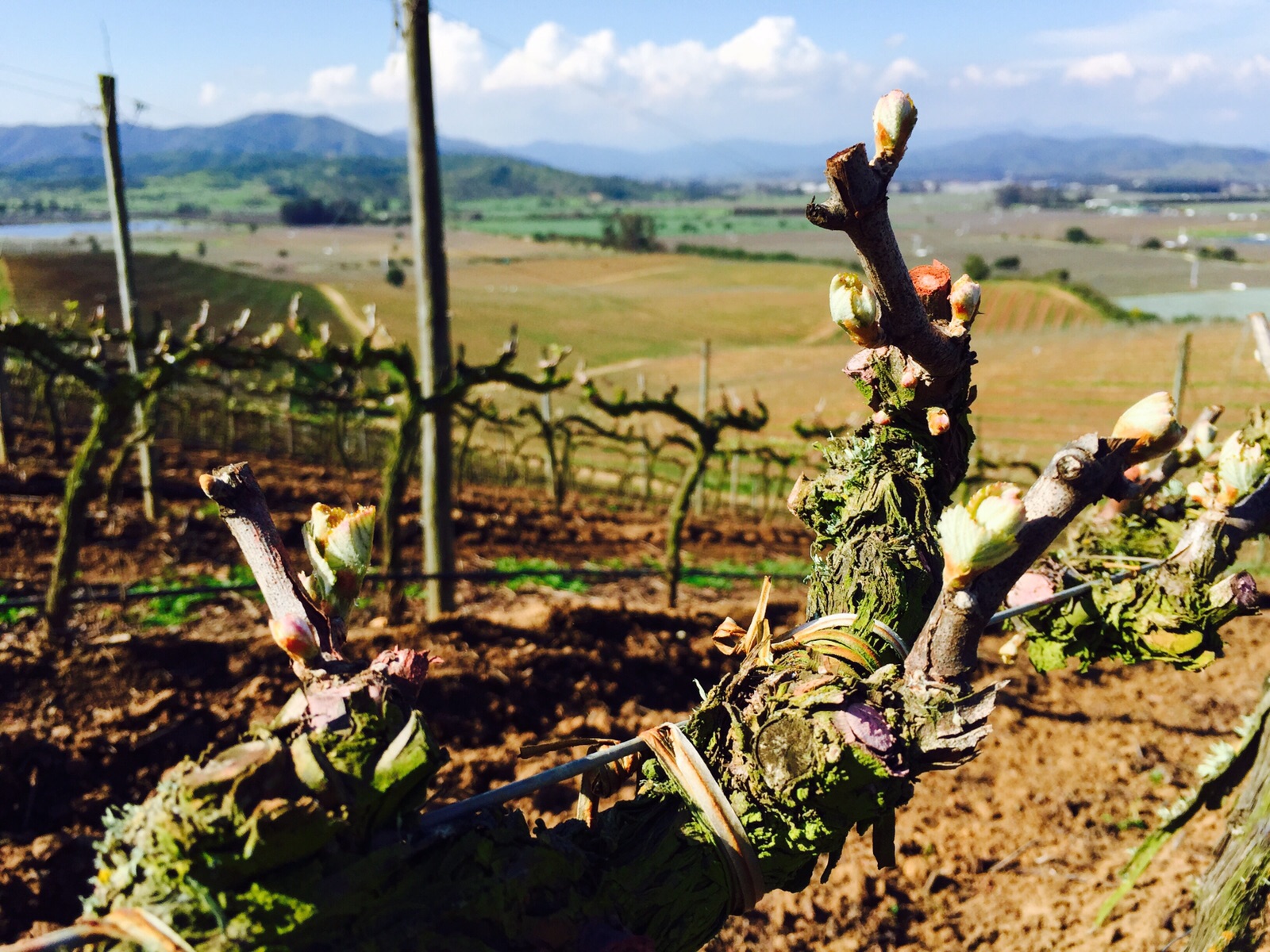 Unfortunately due to the very low quantities, our new wines will likely be sold out immediately to our Old Corral Club members. For our general mailing list customers, we're delving into our library to share some earlier vintages that have since been highly rated. I pulled together a fun set of my husband Andy's and my favorite wines that we too will be enjoying this Fall with our family and friends.
Frosts and other challenges notwithstanding, our family is grateful for our farm, and for the opportunity to share our corner of the world with you. Thank you for your support and enthusiasm for our wines; it means everything to our small, family vineyard.

Courtney Kingston is the founder of Kingston Family Vineyards. While she usually lives in northern California, this year she, her husband Andy Pflaum, and their three daughters are living in Santiago, Chile.
This past year was our 10th vintage at Kingston Family Vineyards. We've been farming in the Casablanca Valley for five generations, and our family tends to take the "long view" on things. For the last decade, we've been steadily zeroing in on how to make the best wines possible in the western hills of Casablanca. Much has stayed consistent for us -- our commitment to leveraging the best of Californian and Chilean techniques to make small lots of wines that reflect the terroir and climate of the western Casablanca Valley; our focus on pinot noir, syrah and sauvignon blanc; and the leadership of our longtime winemaker Evelyn Vidal and consulting winemaker Byron Kosuge.
In the past 10 years, we also haven't changed the design of our wine label -- a distinctly short, rectangular front label with an abstract etching of our 1880's house on our Chilean farm -- which has been essentially the same since our first vintage in 2003. But with this month's release of our 2013 pinot noirs to our mailing list, our newest wines will have an new look, which you can see pictured below.
Why change? Our main reason for the update is to better balance the display of the horse name we provide to each wine -- such as Alazan for our flagship pinot noir, or Cariblanco for our sauvignon blanc -- with our name, Kingston Family Vineyards. Over the years we've received feedback from fans and sommeliers that they wanted us to increase the visibility of the Kingston Family name & logo, yet not give up the horse-name motif. So to better accommodate both our family name and each wine's name, we've increased the size of the label, and in so doing have also updated the label design. We hope you like it.
Most important of course, is that what's in the bottle this year and in the next decade is of the same caliber and aspiration as our wines of the past decade. And we're confident we're delivering on that.
Courtney Kingston
P.S. Our new label features the horse names in a script reminiscent of the handwriting of the Kingston family patriarch, Carl John Kingston ("CJ"), who came to Chile in the early 1900s as a mining engineer. These horse names were written for the new labels by my father and CJ's grandson, Michael Kingston, who grew up on the farm in the 1940s & '50s, and who remains very active today in the family farm and winery.