Blog

August 24, 2020 | Winemaking | Isabel Kingston
What's In the Box? A Sneak-Peek of What's to Come in the 2020 Fall Release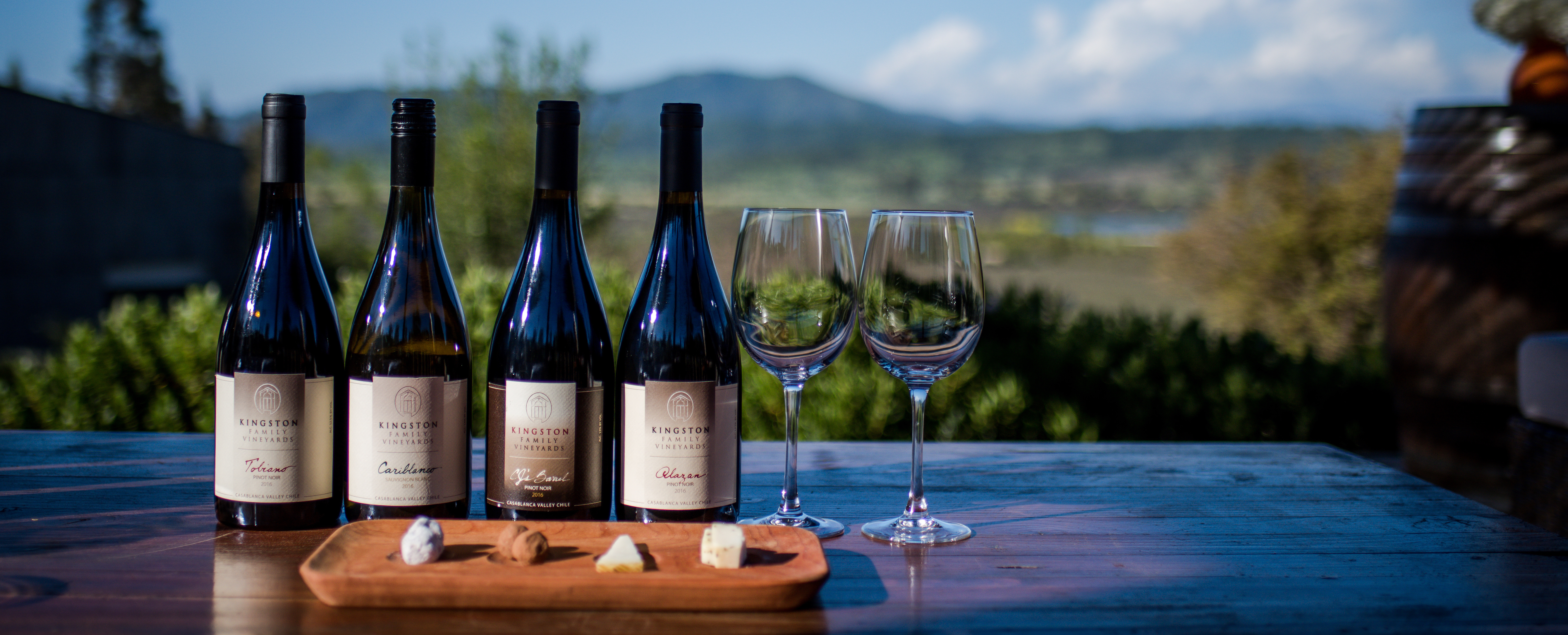 This year's fall release offers you the chance to be—in spirit if not in the flesh— whisked down to our vineyard in the heart of the Casablanca Valley, where Pacific winds linger over grape-studded hills. This particular assortment of wines speaks of resilience; each bottle is reflective of the arduous journey from the vine to your door.
Every step of the process is key: the harvesting of our organically grown grapes by our harvest interns leads next to juice extraction, fermentation, pressure, filtration, and finally months of aging in our oak barrels and concrete eggs. The precision applied to each of these steps seeks to preserve the taste and feel of the vineyard while also bringing you a wine abundant in the desired body and flavor.
Our head winemaker, Amael Orrego, highlights the nobility and expressiveness of the Pinots included in the club package, among them the 2019 La Cantera Pinot Noir. La Cantera, along with the 2018 Late Harvest Sauvignon Blanc, is one of the wines we are distributing for the first time in the 2020 Fall Release. Amael glows when talking about La Cantera, saying that this was such a unique wine that we took the initiative to independently bottle this small lot of only 100 cases. Also included in the shipment is our well-loved Alazan, called "one of Chile's truest, most recognizable Pinot Noirs" by Wine Enthusiast magazine. According to Amael, the aromatic expression of this year's Alazan is particularly complex, achieving "an abundance of red fruit, spices, and earthy notes." Below is the complete line-up of wines you will receive in your Fall Release shipment:
La Cantera Pinot Noir 2019
Alazan Pinot Noir 2019
Tobiano Pinot Noir 2019
CJ's Barrel Pinot Noir 2019
CJ's Barrel Syrah 2017
Merlot 2018
Late Harvest Sauvignon Blanc 2018
CJ's Barrel Sauvignon Blanc 2018
Sabino Chardonnay 2019
CJ's Barrel Chardonnay 2018
We hope you are looking forward to uncorking this special set of wines as much as we are looking forward to sharing it with you. As always, we thank you for your support of our family's vineyard.
Comments
Preston Caves
@ Sep 5, 2020 at 5:00 PM
Q: Which wines are intended for the Fall release for Clasico club members? Thanks
Isabel Kingston
@ Sep 7, 2020 at 8:34 AM
For Clásico members, here is the list of wines included in your standard package. However, you can elect to use your "User's Choice" option and select any six wines from the list in the above blog post by logging into your club account.
2019 La Cantera Pinot Noir (part of our single block series) 2019 CJ's Barrel Pinot Noir 2019 Tobiano Pinot Noir 2018 CJ's Sauvignon Blanc 2018 Late Harvest Sauvignon Blanc 2019 Sabino Chardonnay
Best, Isabel
Commenting has been turned off.