Blog
May 23, 2017 | Chilean Culture, Wine & Food | Courtney Kingston
Pisco Sours and Asados: Summer in Chile

Just about every craft cocktail lover we meet in the US attributes the pisco sour to Peru. But don't tell Chileans that. The heart of the slushy cold beverage, pisco, is actually the national spirit of both countries, and there's a long-standing rivalry between the nations over which country invented it — and whose version is better. Pisco serves as the base liquor for both Chilean and Peruvian pisco sours, but Peruvians add lime juice, bitters and frothy egg whites to the mix. Chileans make a simpler variety blended with the pure, fresh juice of the pica lime. Recently, you can also find trendier varieties supplemented with cucumbers or basil for added flair.
Our family ends many days and starts many evening meals year-round like most Chileans do – with a pisco sour. We even have a dedicated spot on the farm – affectionately dubbed Pisco Hill – where we drink them. For generations our family has been climbing to the top of the hill overlooking what is now the vineyard, with freshly made quesillo from our dairy cows and our pisco sours in tow. Some of our happiest family times take place here; while we watch the sun set, the kids have a blast running around getting thistles stuck in their socks.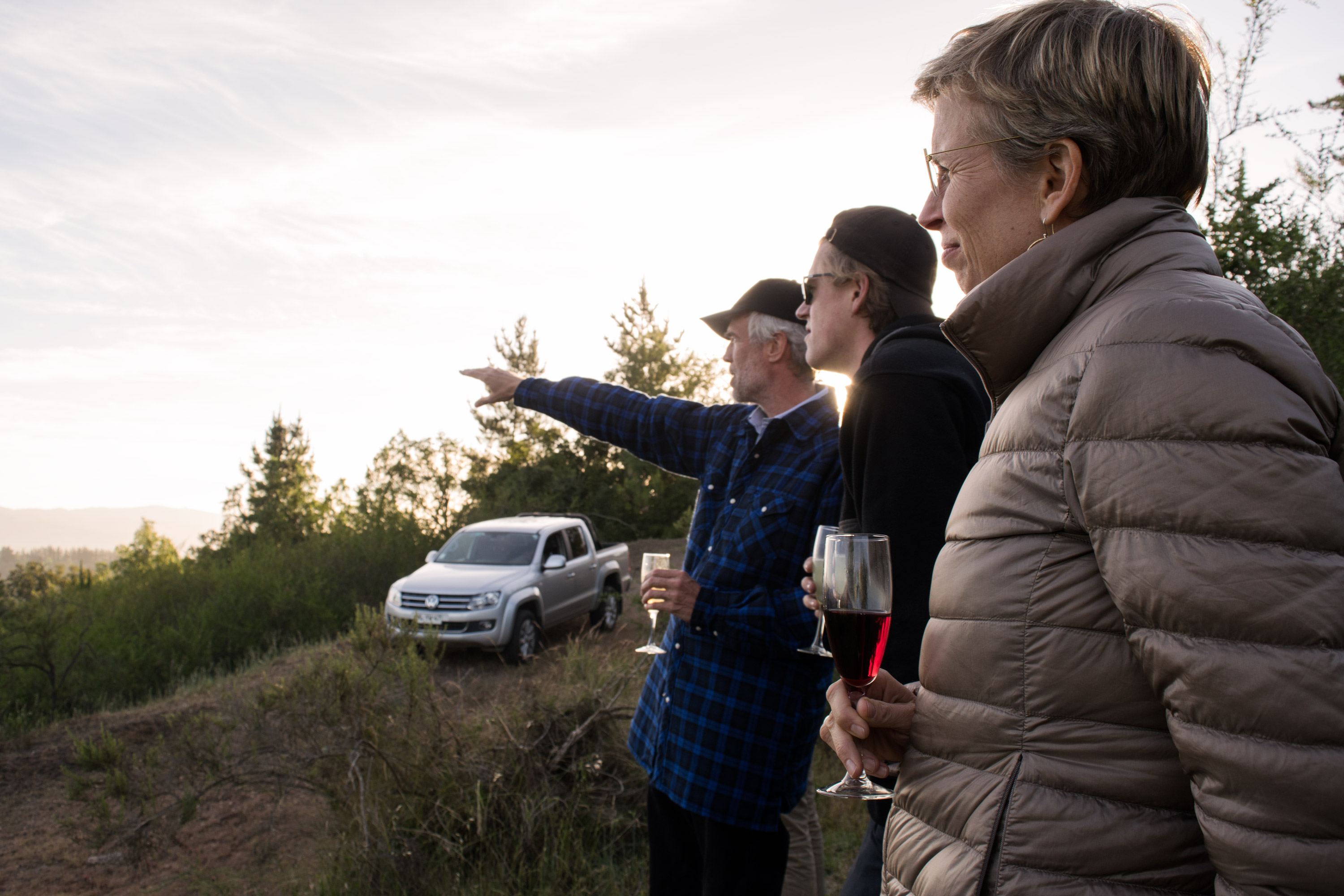 Although we love drinking pisco sours, we must admit something that might alarm you purists out there – we generally only make them from scratch for guests. We're usually just too tired to make that effort after a day on the farm. You can buy pre-made pisco sours in a bottle, much like the margaritas you get in the US with the alcohol already in them, so we do that instead. We store them in the freezer until we're ready to head for the hill. That way they're perfect level of slushiness when we get to the top. But for those of you who want to try your hand at making your own, here's our winemaker, Amael's, favorite recipe. It's a bit of a blend between what we think are the best parts of a pisco sour: Chilean pisco (of course), limón pica (you'll have to use lime if you can't find limón pica), and egg white – but none of the bitters on top.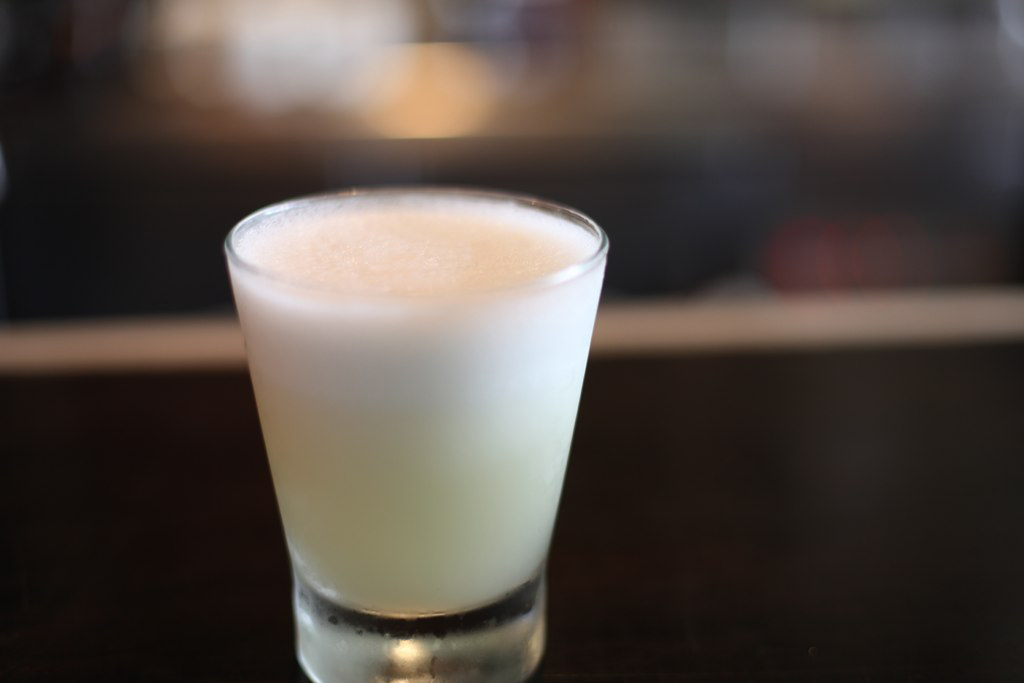 Amael's Pisco Sour Recipe
1 part limón de pica juice (or lime juice if you can't find limón de pica)
1 part simple syrup
2.5 parts pisco
1 egg white
Lots of ice
Combine all the ingredients in a blender and serve in a tall narrow glass, such as a champagne flute, or a short cocktail glass.
We should mention that these are very potent! We really don't recommend drinking more than one per evening.
The Asado
The asado is Chile's version of a BBQ and most hosts kick off the event by handing guests a pisco sour when they walk in the door. Unlike a typical American BBQ though, the asado is a marathon affair. They usually begin around 1 PM and can continue well past dessert, which in Chile may not be served until 10 PM. (We have distinct memories of our great-grandparents sitting under a wisteria-covered pergola trying to figure out how to get rid of guests who wouldn't go home long after dessert was finished.)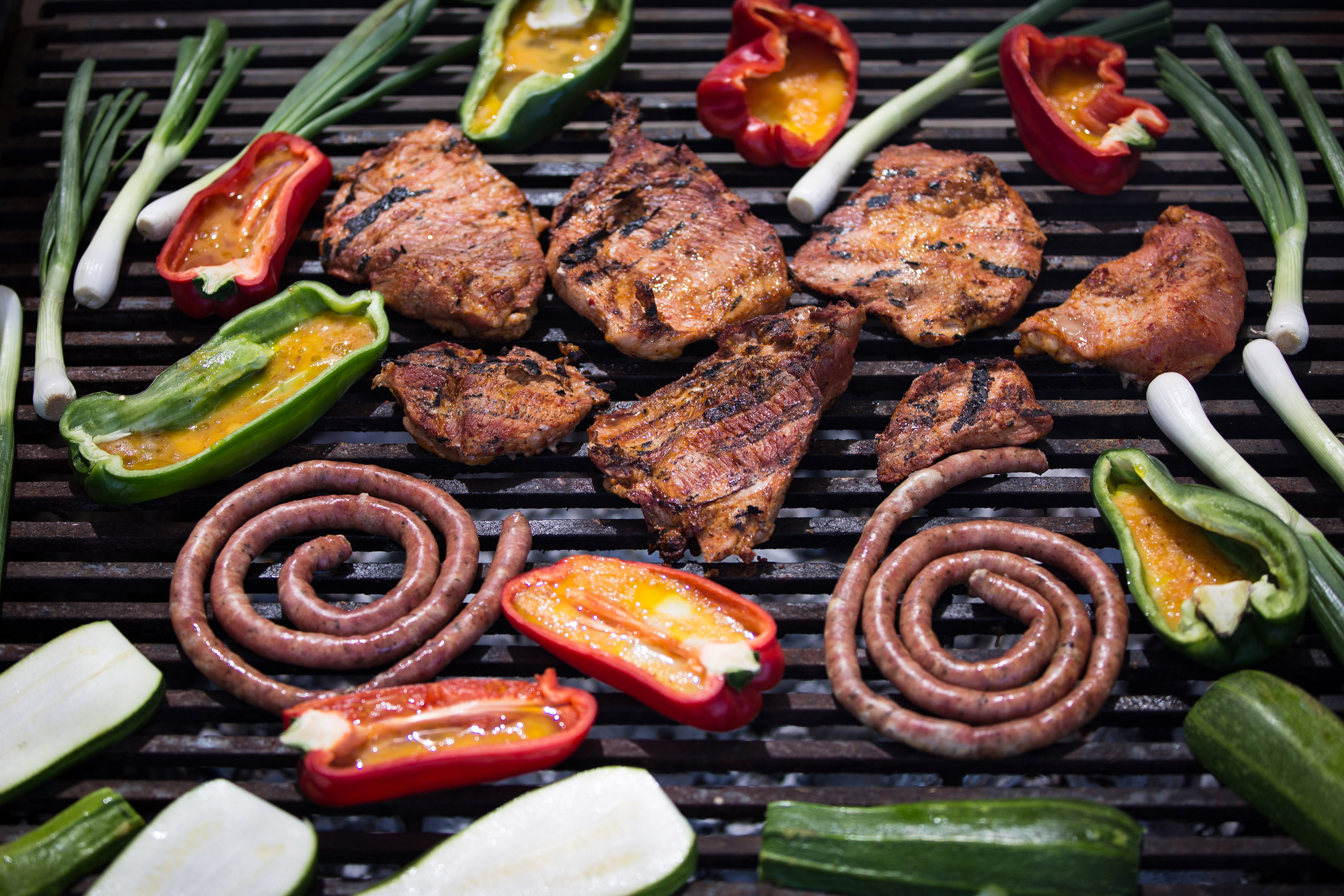 If you're ever invited to an asado, there are a couple of things you should know. First, it's a carnivore's delight. With nearly 2,700 miles of coastline, Chileans eat their fair share of fish, but the asado is all about the meat. Not long after you're served your pisco sour (the red wine comes out later) the "appetizer" course of meat appears. Often there are cheeses and a ceviche set out at this point, too. Then the meat just keeps coming. Although we'd been to asados as kids, we didn't remember this when we were invited to one as adults. So we ate the first offering as if it were the main course, and then had two or three full meals after that. This brings us to the second thing you need to know: arrive hungry.
Many kinds and cuts of meat are served at an asado, and vary depending upon where you are. But they're all cooked on a massive grill, called a parilla, and typically include large cuts of lamb or grass-fed beef. Entire lambs are grilled on a metal pole called an asadon. (We had a good chuckle when one of our wonderfully earnest Chilean winery employees translated the meal we were about to serve to a roomful of guests as "goat on a stick.") Generally you'll also find hearty servings of chorizo on buns, and anticuchos, which are like shish kebabs. Side dishes such as tomato salad and potatoes abound, too. The eating concludes with a super-sweet dessert, usually consisting of manjar, which you might also know as dulce de leche. Because Chile is a very family-friendly country, kids are always included in these festive gatherings. So if you plan to take yours to an asado you will want to plan accordingly.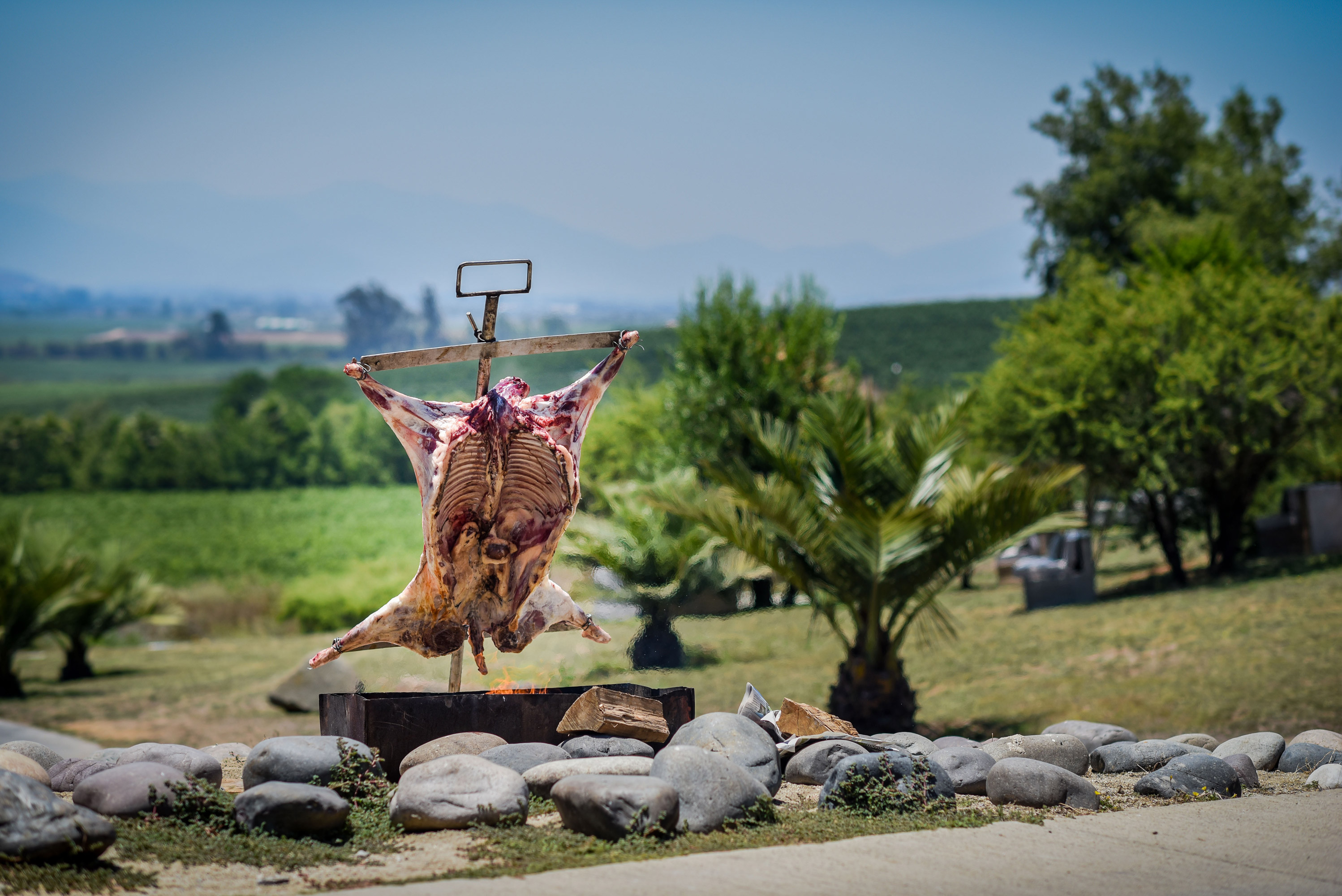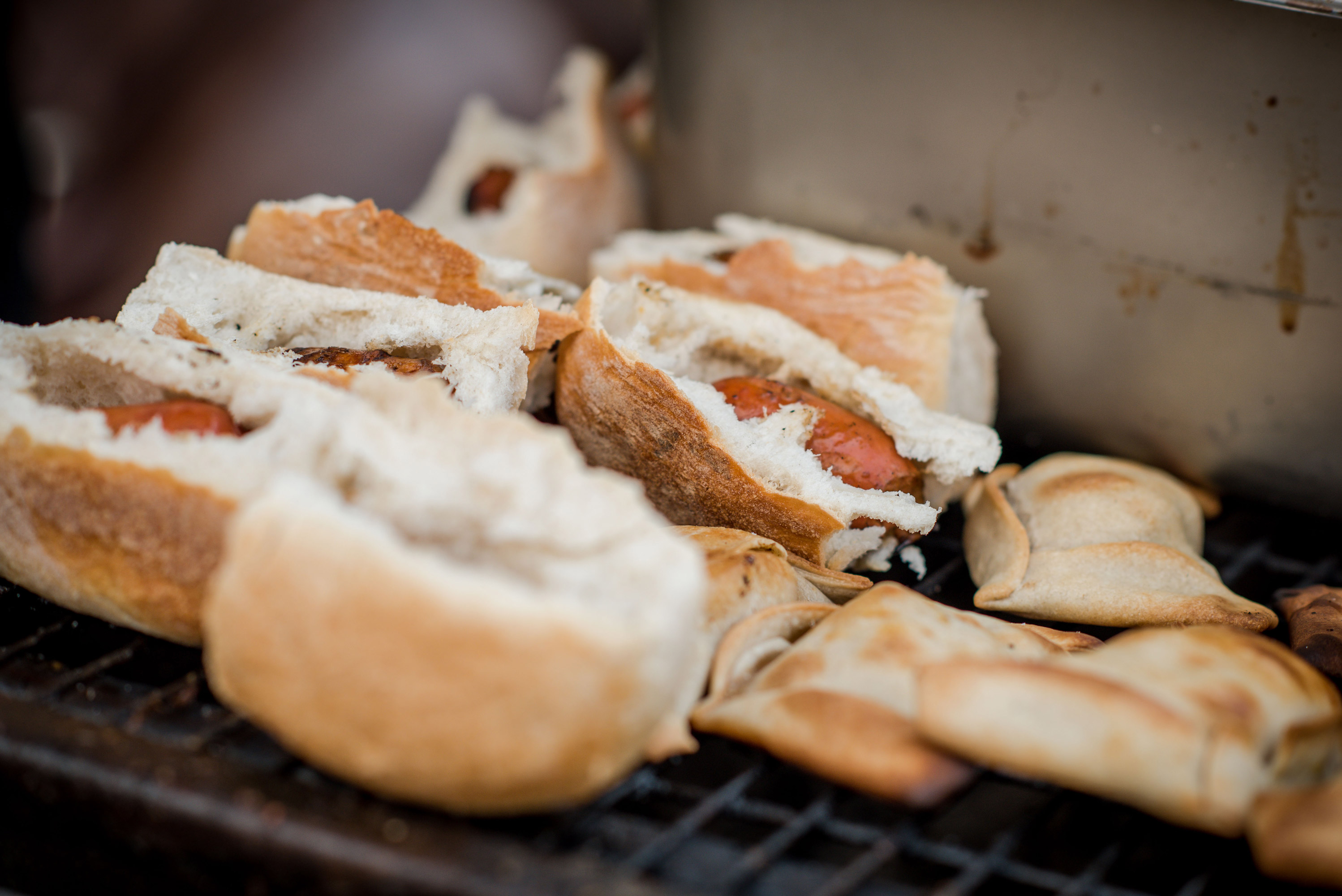 While most asados take place in the summer, the biggest celebration involving the traditional barbecue actually occurs in the spring. Starting around September 1, red, white and blue flags begin to emerge, marking the beginning of nearly a month of celebrations of Chile's Independence Day. Officially held on September 18, it marks the date that the Chilean people declared independence from Spain in 1810. However, they didn't actually break free from Spanish rule until eight years later, on February 12, 1818, after a long war. Although historians would probably disagree with us, we think they chose the September date (spring in Chile) to celebrate Fiestas Patrias because Chileans are too busy with other parties in the summer. That's when many people leave the cities and head to the coast or the lake district to relax by the beach and grill meat to their heart's content.
Come Visit! As always, we'd love to welcome you to our farm to sample our wines, have a meal in our tasting room, or even try a fresh pisco sour. (We promise to make it from scratch, not serve the pre-made version that we often drink.) Salud!
Comments
Commenting has been turned off.