Winemaking
At Kingston Family Vineyards, we blend the best of the Old and New World winemaking as we handcraft small-production lots of Pinot Noir, Syrah, and Sauvignon Blanc from our cool climate, hillside vineyards in Casablanca Valley, Chile. While coastal Casablanca is mostly known for its whites, we are pioneering the introduction of cool-climate reds.
We are one of a handful of Chilean vineyards leveraging artisan winemaking and organic viticultural techniques to uncover the potential of coastal Chile. Highly regarded winemaker Amael Orrego leads our Chilean-American winemaking team. Amael's passion for organic farming and hands-on winemaking took form early in his career while with Flowers Vineyard and Quintessa Winery in Sonoma and Napa Valley.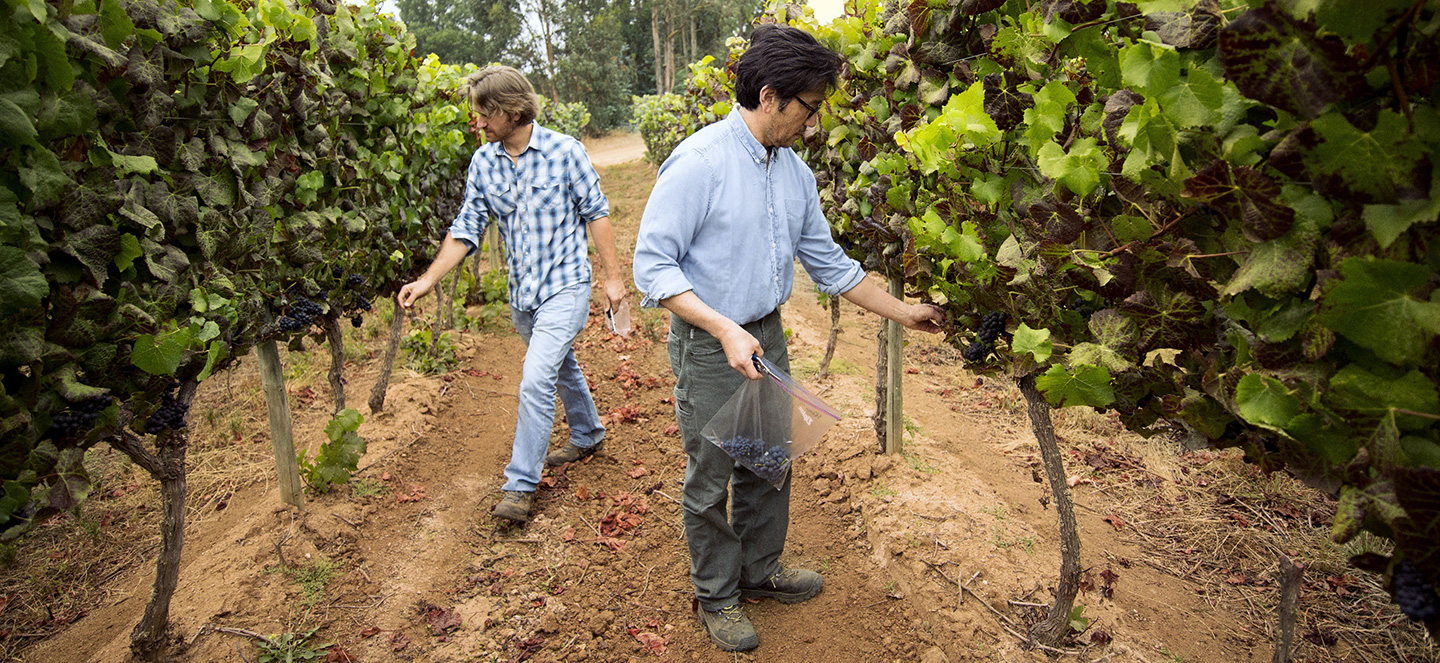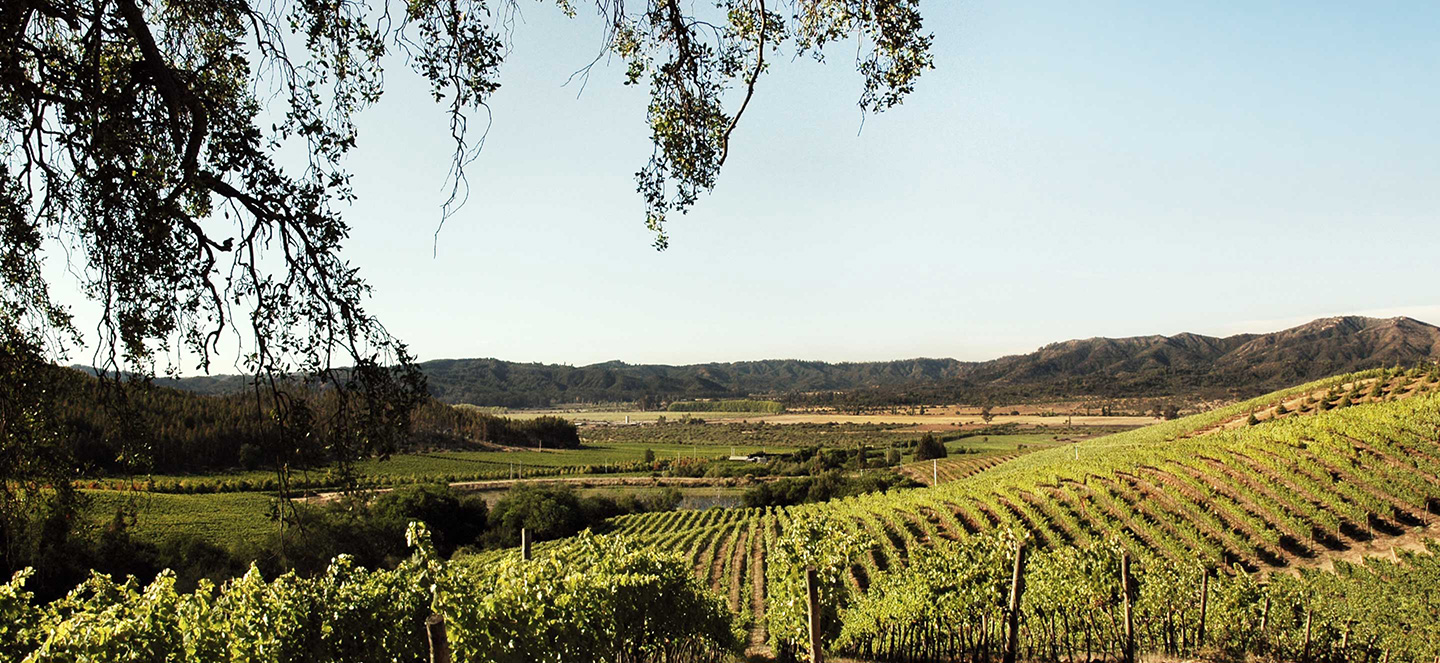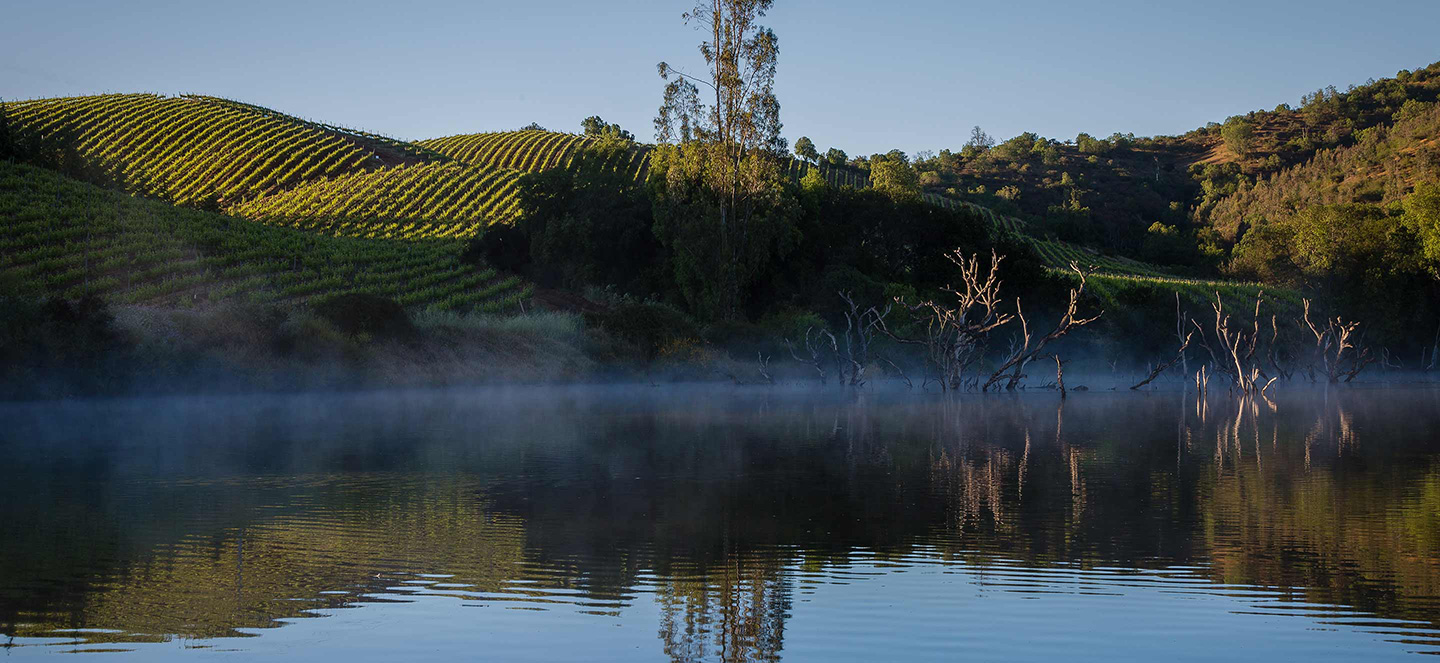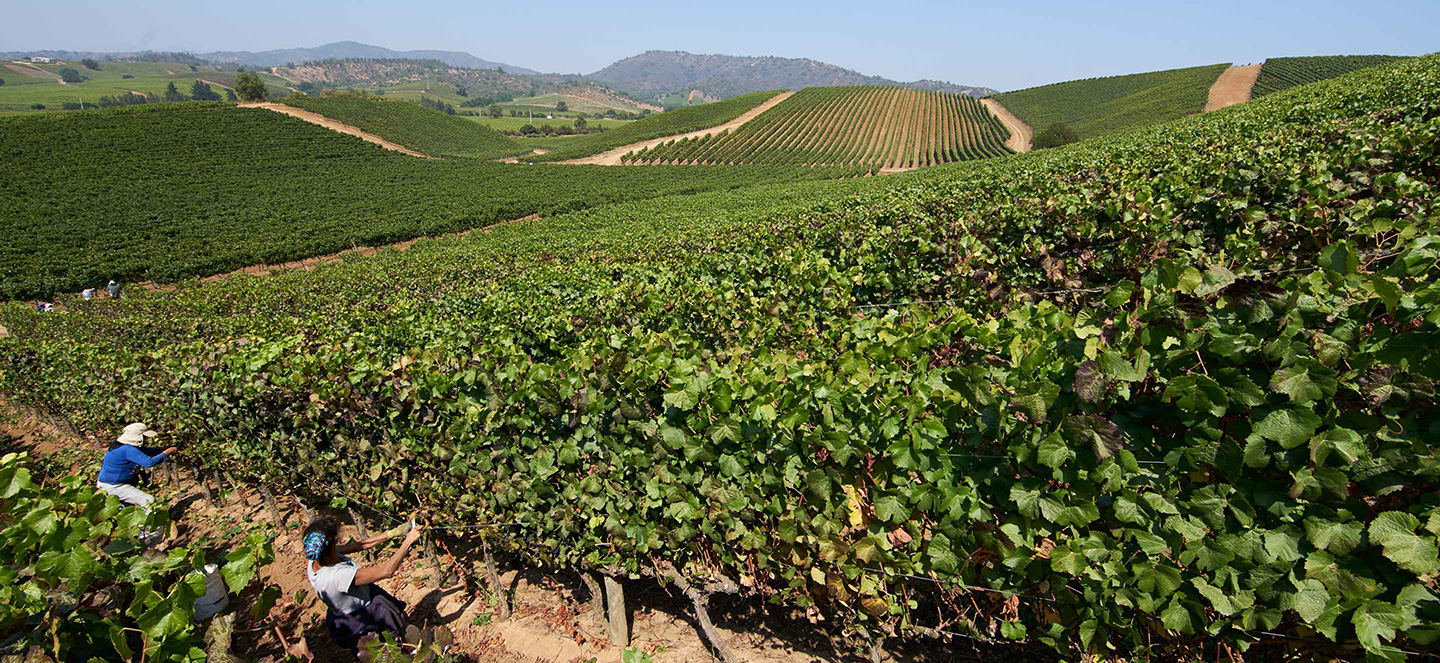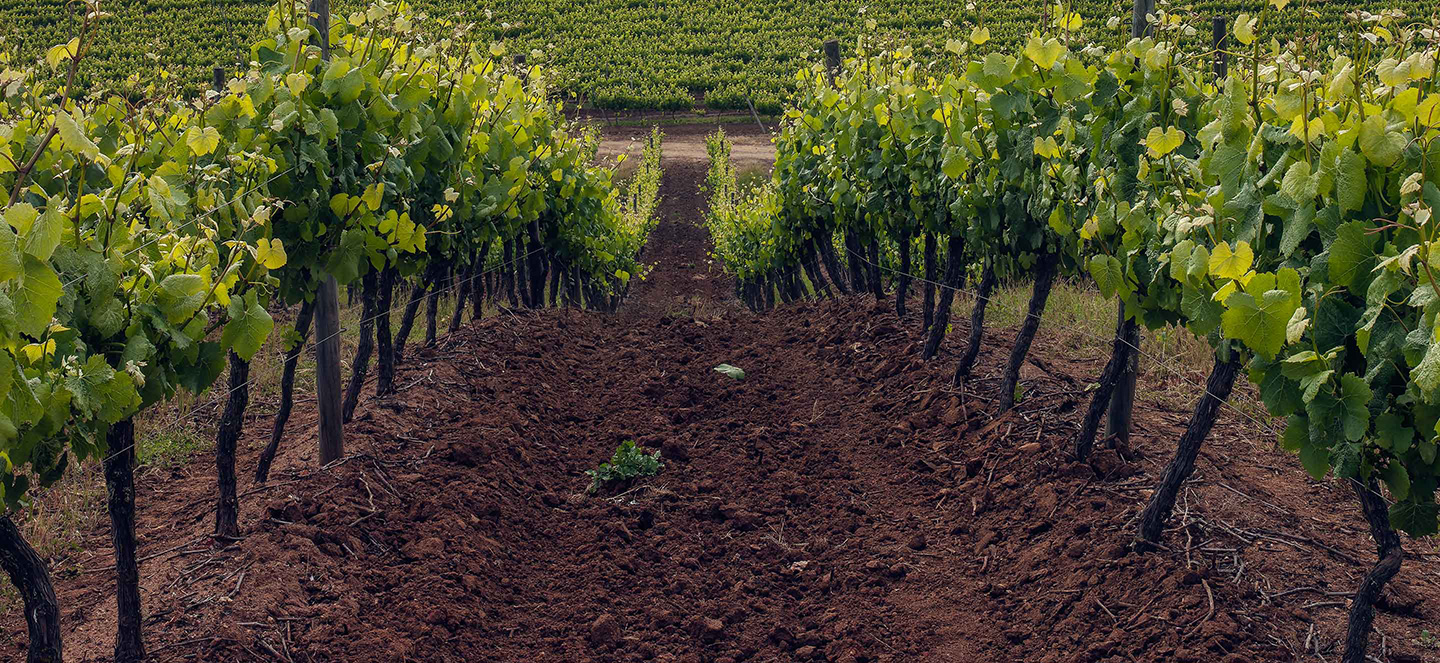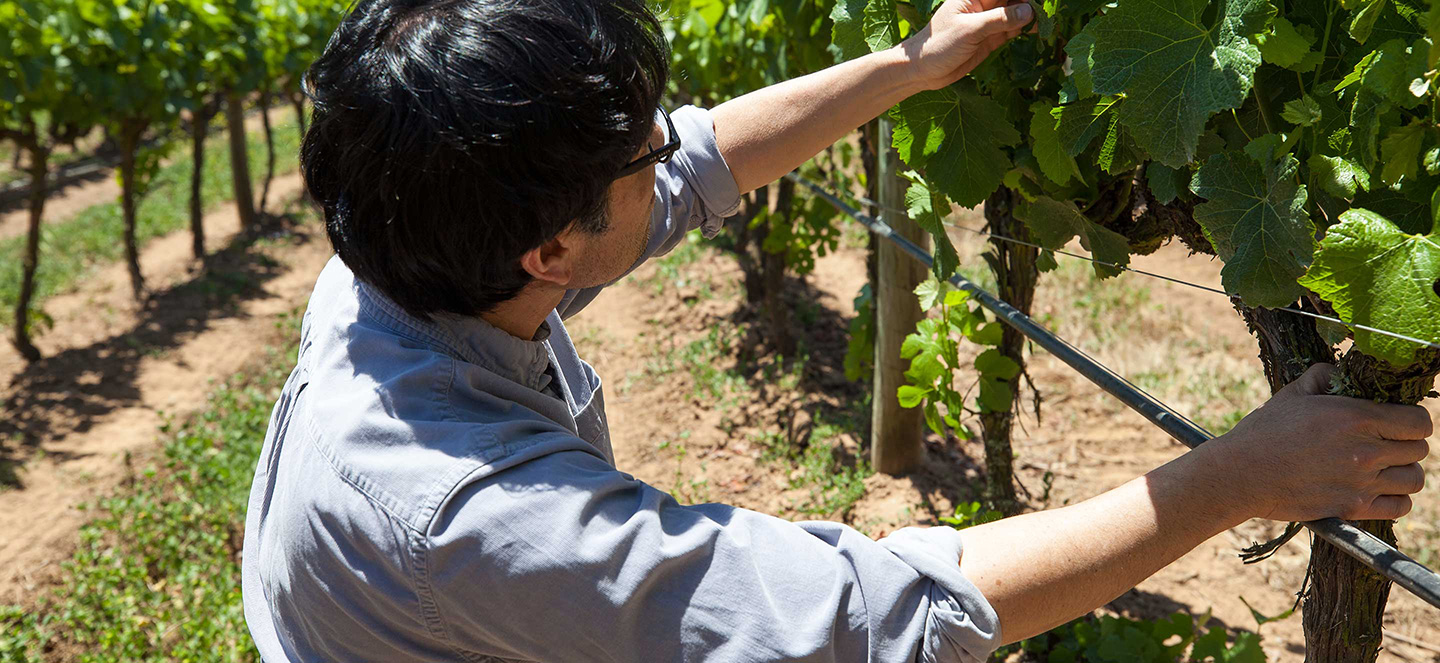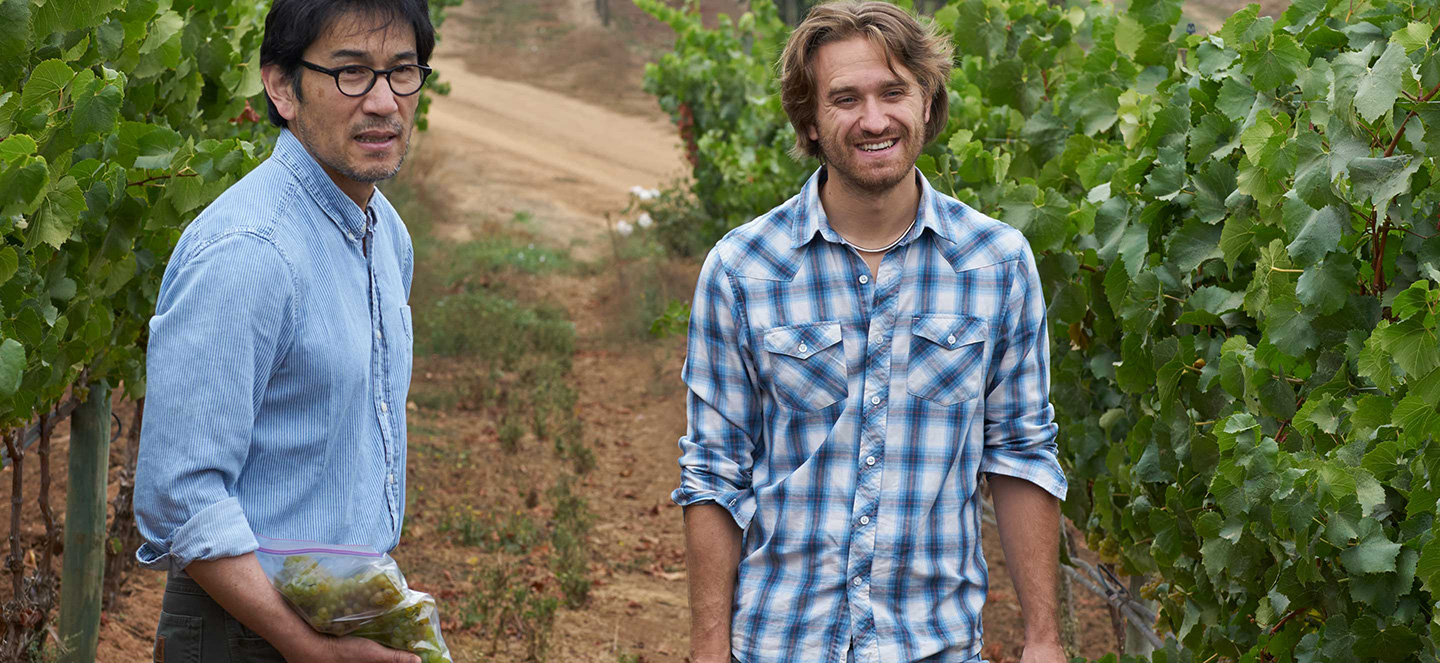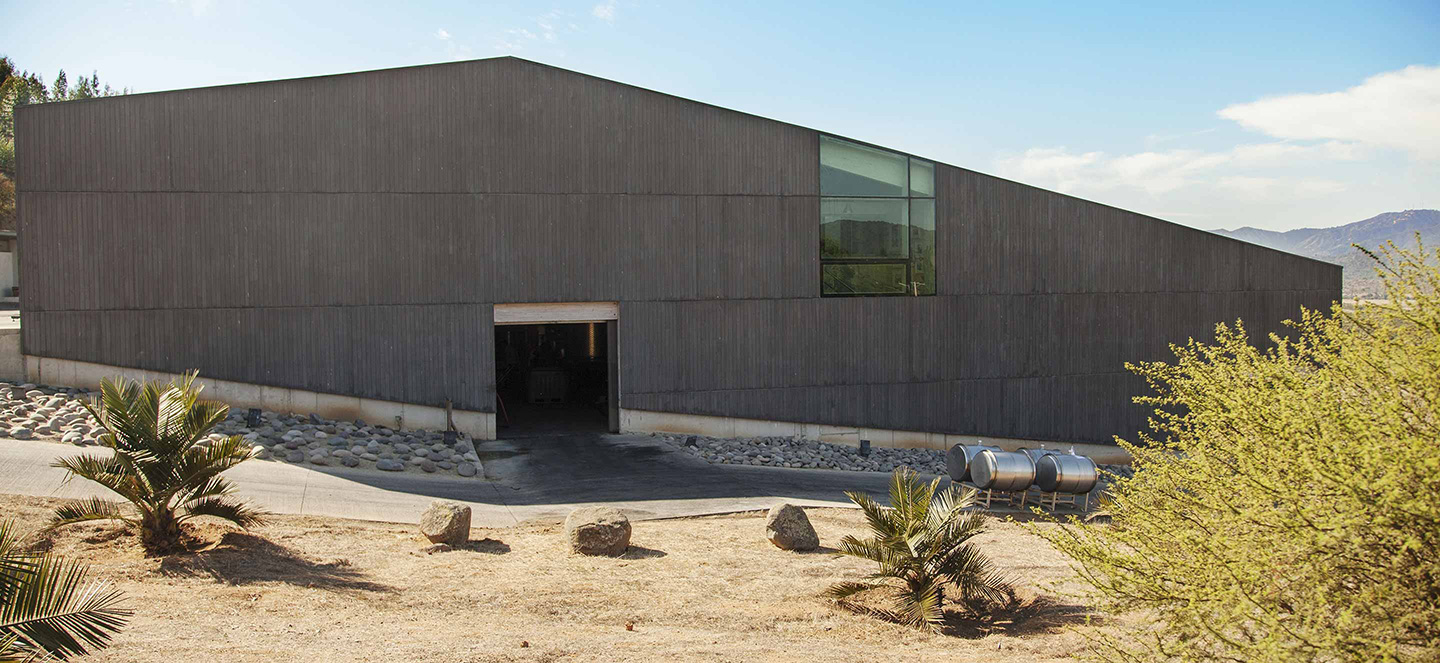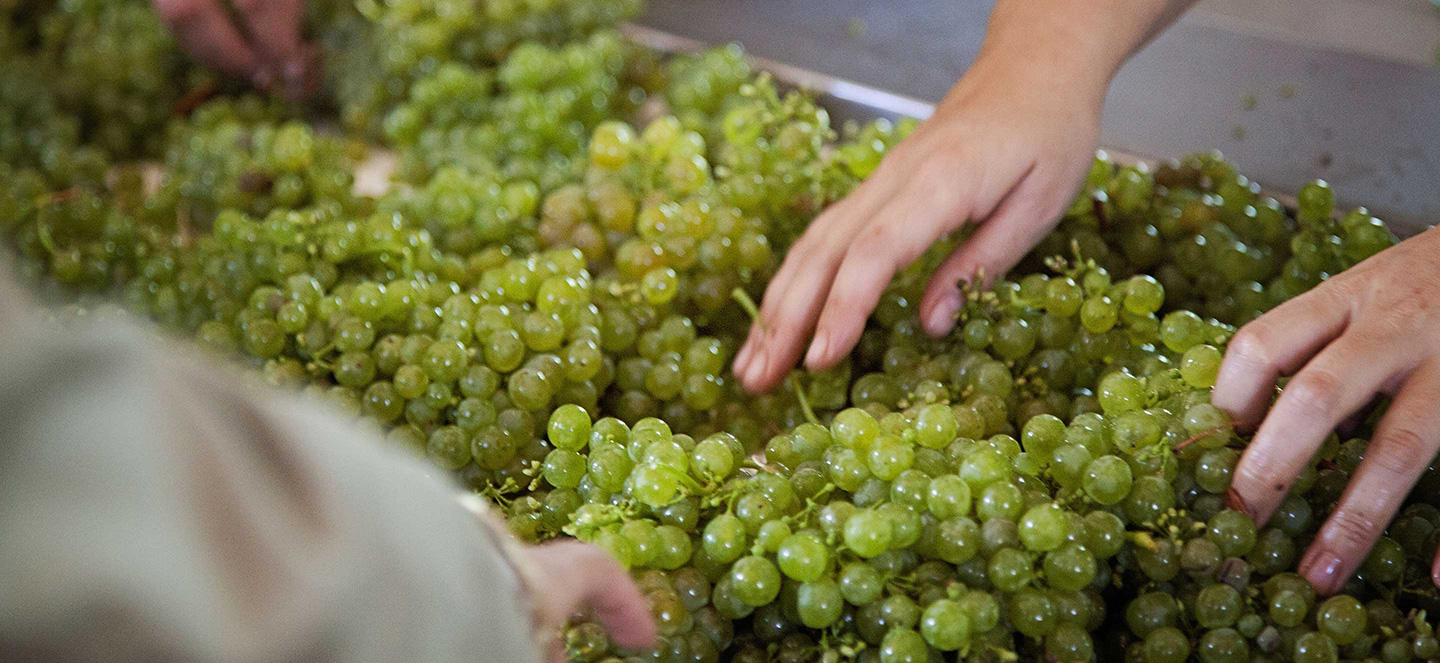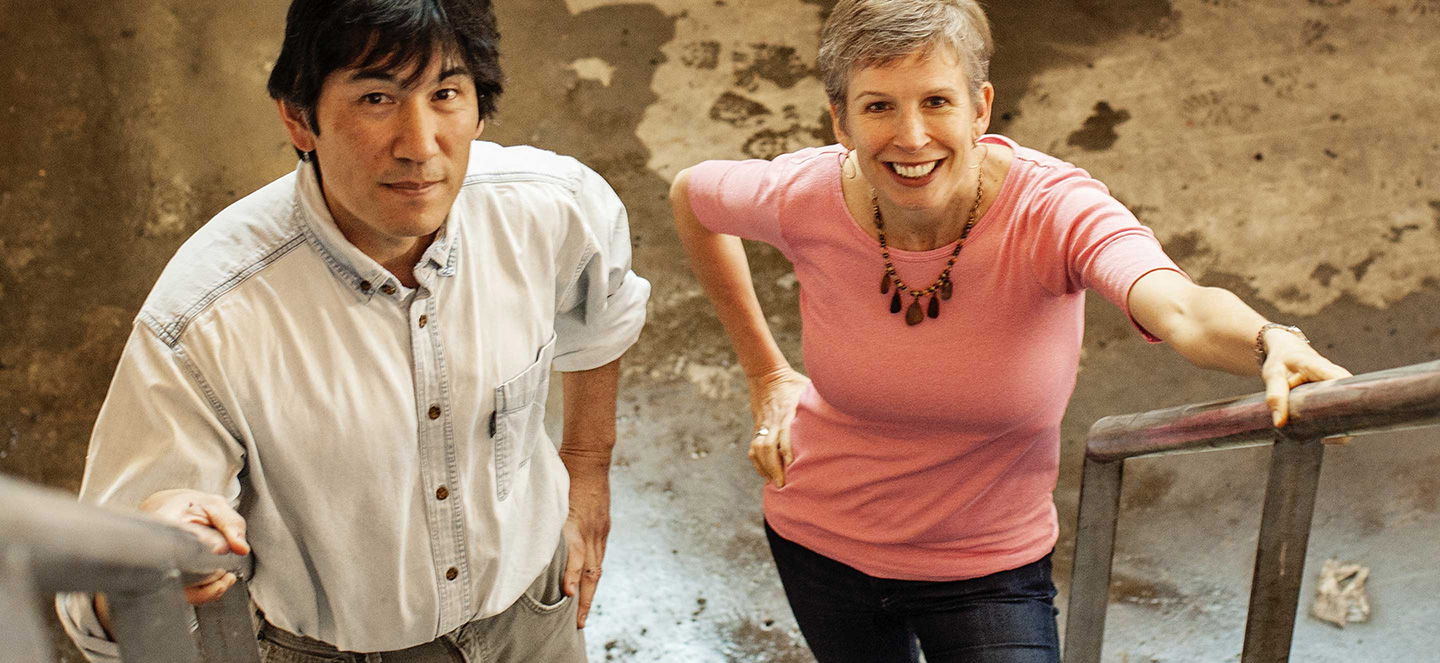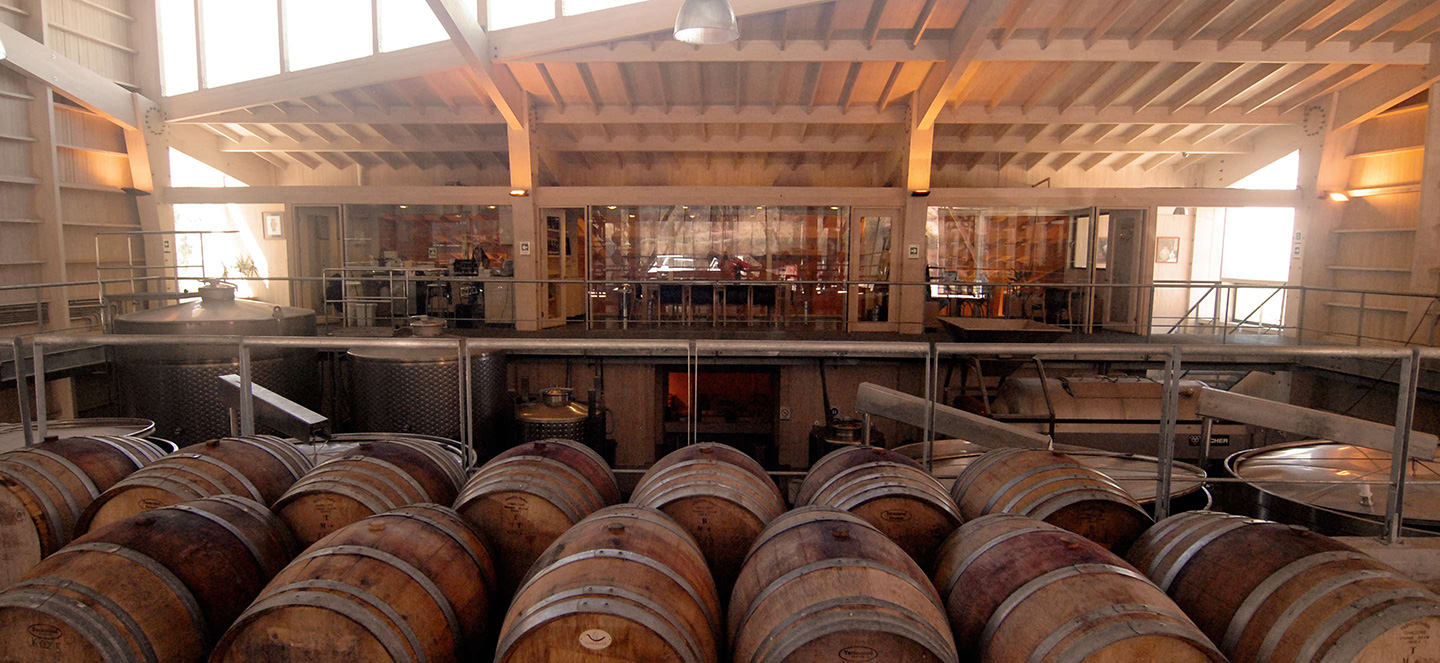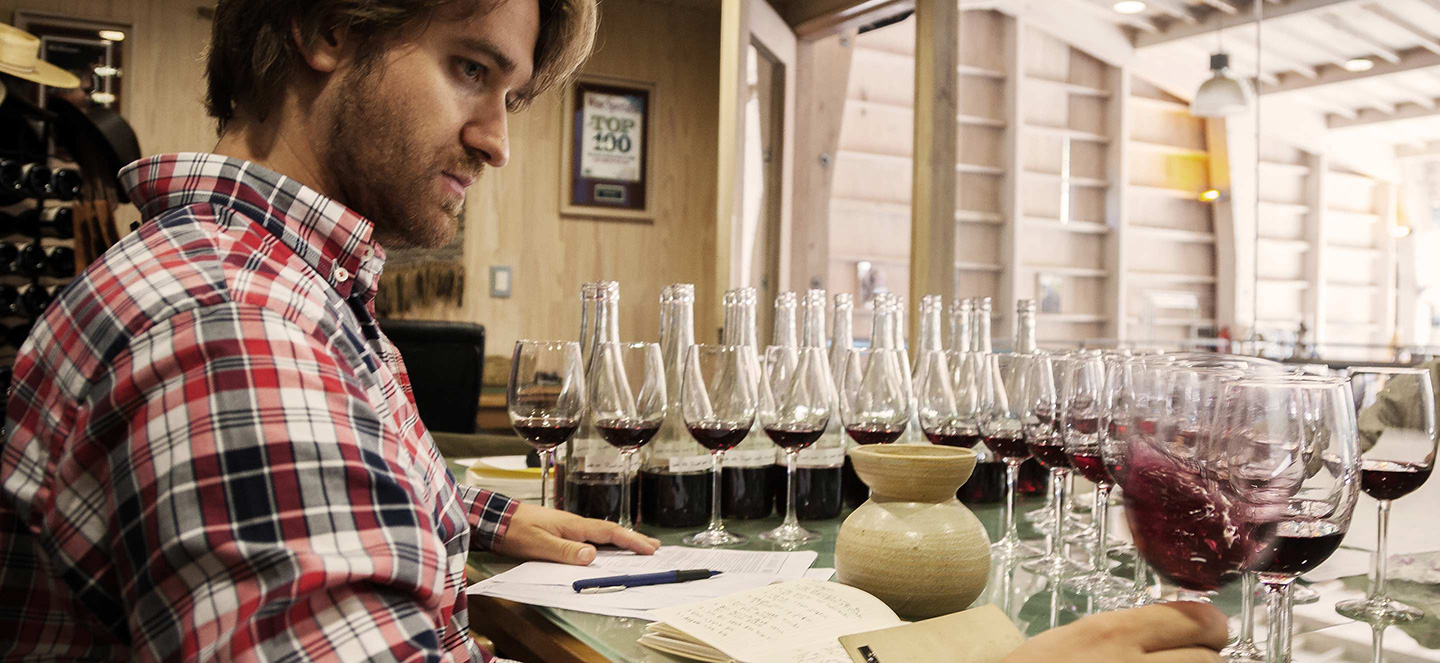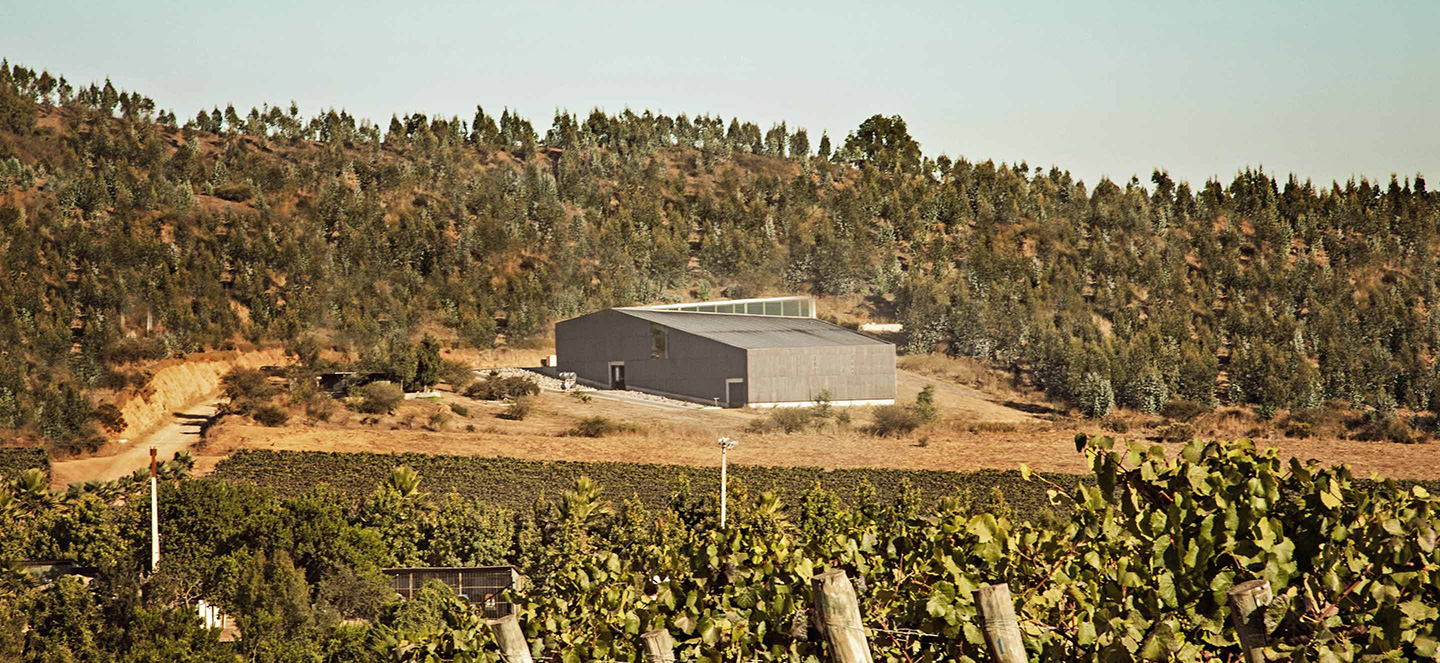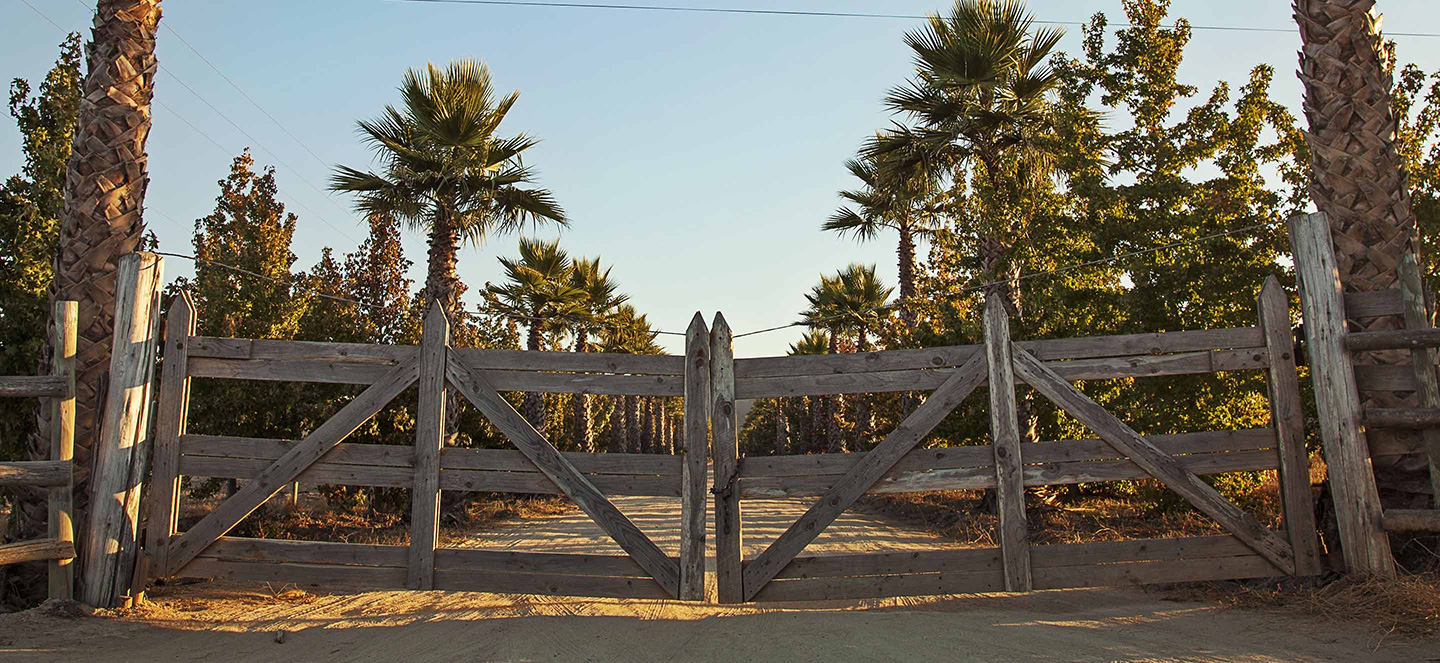 Vineyards
The Kingston vineyards, first planted in 1998 and gradually expanded over the past dozen years, now consists of ~350 acres nestled within the century-old Kingston family farm in Chile's Casablanca Valley.
Chile feels like a more dramatic version of California, with narrower valleys and much higher mountains. In many ways, the Casablanca Valley is analogous to California's Central Coast, but somewhat colder. Even the plants look similar! Our vineyard lies about 12 miles from the Pacific Ocean and is surrounded by rolling forested hills.
All of our vines are planted on their own roots. The Pinot Noir, Syrah and Merlot are planted in the hills, where the sun exposure and drainage is more favorable to red grapes, while the Sauvignon Blanc and Chardonnay grows in the lower, cooler sections of the vineyard. The soil in the hills contains a lot of decomposed granite; lower down it is sandy clay. We farm at very low yields: typically 2 to 3 tons per acre—a necessity just to ripen our crop. In 2016 we began our transition to certified organic vineyards.
Like the great vineyards of Europe, we are well into cold nights and short days by the time our grapes are ready to be picked. The payoff is in the intensity and vibrancy of the fruit. We harvest our last lot of Syrah in May--the equivalent of November in California or France.

Pinot Noir
Kingston Family makes two Pinot Noirs: our flagship Alazan, and the more affordable Tobiano. The wines are made from blends of different blocks and different lots that are barrel-selected in the winery, just prior to bottling. Our winemaker selects the finest lots to make Alazan, and the next tier is used to make the Tobiano.
Our pinot noirs come from several different blocks in our vineyard. We work with several clones—777, which traces its origins back to Morey St. Denis, Valdivieso (a shot berry clone that is similar to Swan in the U.S.), Kingston "Grande" and Kingston "Chico", which are our own selections of Valdivieso and Concha y Toro (a small-clustered clone with a lot of color and tannin but less charm than the Valdivieso or 777).
Once we harvest our Pinot Noir grapes, we give them a long (5+ day) cold soak to extract more color and flavor while moderating the tannins. Using mostly native yeast, we ferment the grapes in a combination of 1-ton bins and 3- to 5-ton open top tanks, with pump overs and punch downs as needed.
"The wines are made from blends of different blocks and different lots that are barrel-selected in the winery"

Syrah
Kingston Family makes two Syrahs: Bayo Oscuro, our top Syrah, and its youthful sibling, Lucero. The Syrah comes from the highest, steepest hills in the vineyard with the most sun exposure and leanest soils. Like our Pinot Noir, the Bayo and Lucero are blends. The process starts in the vineyard from several different syrah blocks, which are fermented and aged separately. Once the grapes are harvested they go through long cold soaks and native yeast fermentation in 1-ton bins and 3- to 5-ton open top tanks.
Most of the Syrah ferments with completely de-stemmed fruit, although we always do a few small lots that are mostly whole cluster. Extraction is pretty gentle, mostly pump-overs and little punching down. Wines go straight to barrel out of the fermenters where they complete native malolactic fermentation in the barrel. The Syrah finishes malolactic fermentation much later than the Pinot, usually the summer after the vintage, and it is aged in barrel longer than the Pinot—generally 14 months or so. We use only about 15% new oak, all French, sourced primarily from the same coopers as we use in the Pinot. The syrah usually is racked once to assemble the blend but is otherwise handled quite gently.
"Comes from the highest, steepest hills in the vineyard with the most sun exposure and leanest soils."

Sauvignon Blanc
We use a combination of native yeast fermentation and inoculated fermentation. We discourage malolactic fermentation, although we allow it to proceed partway if doing so brings the acidity into better balance. We age Cariblanco on lees, with some stirring, in stainless barrels and tanks for about seven months. Because the wine has not completed malolactic fermentation, it is filtered so that it will be stable in the bottle.

Chardonnay
Chardonnay has been grown in the Kingston Vineyard since the beginning but we only decided to add it to our lineup late in the game. The block we use is planted just below the largest Pinot Noir block and was planted in 1999 on its own roots.
Because, for Kingston Family, Chardonnay started out as an experiment we make it a little differently than most. Half of the juice goes into a concrete vat to ferment (and later age) and the other half goes into oak barrels, some neutral, some new.
Other than chilling the juice down prior to fermentation, we don't do anything to it before the fermentation. No yeast or bacteria are added. It takes a long time for the wine to start fermenting and even longer to finish, and in the process it develops all kinds of interesting flavors.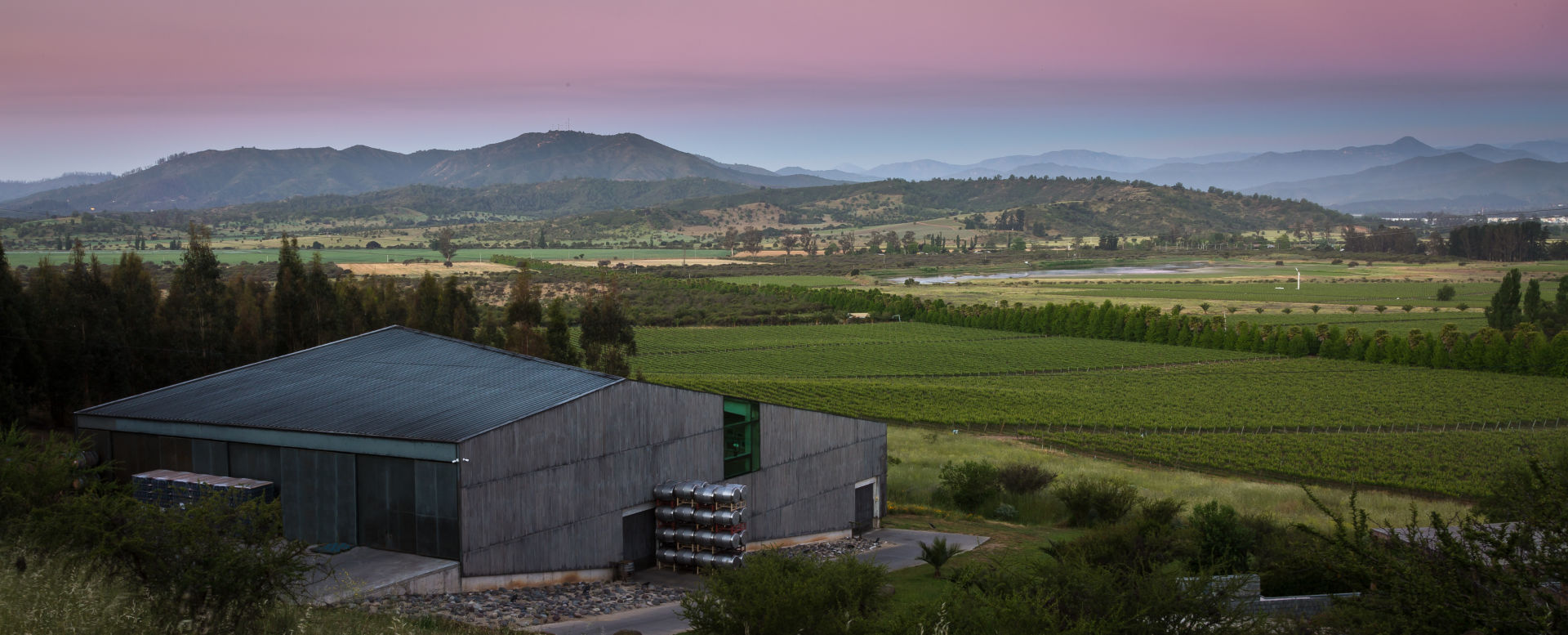 Merlot
Our newest wine is our. We have produced two vintages, 2017 and 2018. For longtime followers of our family's wines, this might come as a surprise. But for those of us at the vineyard, it was only a matter of time. In 1999 we bought vines from a local nursery and planted our first Merlot. After a couple of years we were surprised to find that the Merlot vines weren't actually Merlot, but also Cabernet Franc and Zinfandel intermixed throughout the rows! It took us five years to gradually remove the uninvited lurkers and finally have a block of 100% Merlot.
Fast forward to 2017. Walking through each row of the block I found four rows under an imposing native Quillay tree. It was, without a doubt, the place to source our first four barrels of Merlot. For many varietals, 2017 was very hot - but not for the Merlot. Full of aromas of red fruits and spices, this wine's freshness, acidity, and natural tension are striking. It shows the purity and potential of Merlot in the Casablanca valley. While our 2017 Merlot is a delicious wine with lots of fruit and high volume, the 2018 stands out for its subtlety and austerity. It is a very fresh wine, with herbal notes, red fruits and spices.