Blog
September 29, 2015 | Winemaking | Courtney Kingston
The Frost Blanket (and Our New Wines!)

For many, frost conjures up images of a crisp autumn morning and a white dusting on your neighbor's roof or lawn. For our family's vineyard in Chile, frost is also a hallmark of fall, but it is even more so a rite of passage for Casablanca Valley's early spring.
We have lived through almost 20 years of nail-biting induced by western Casablanca's spring frost season. It has become part of what we expect each year, and we breathe a collective sigh of relief when late September comes and we're finally in the safe zone.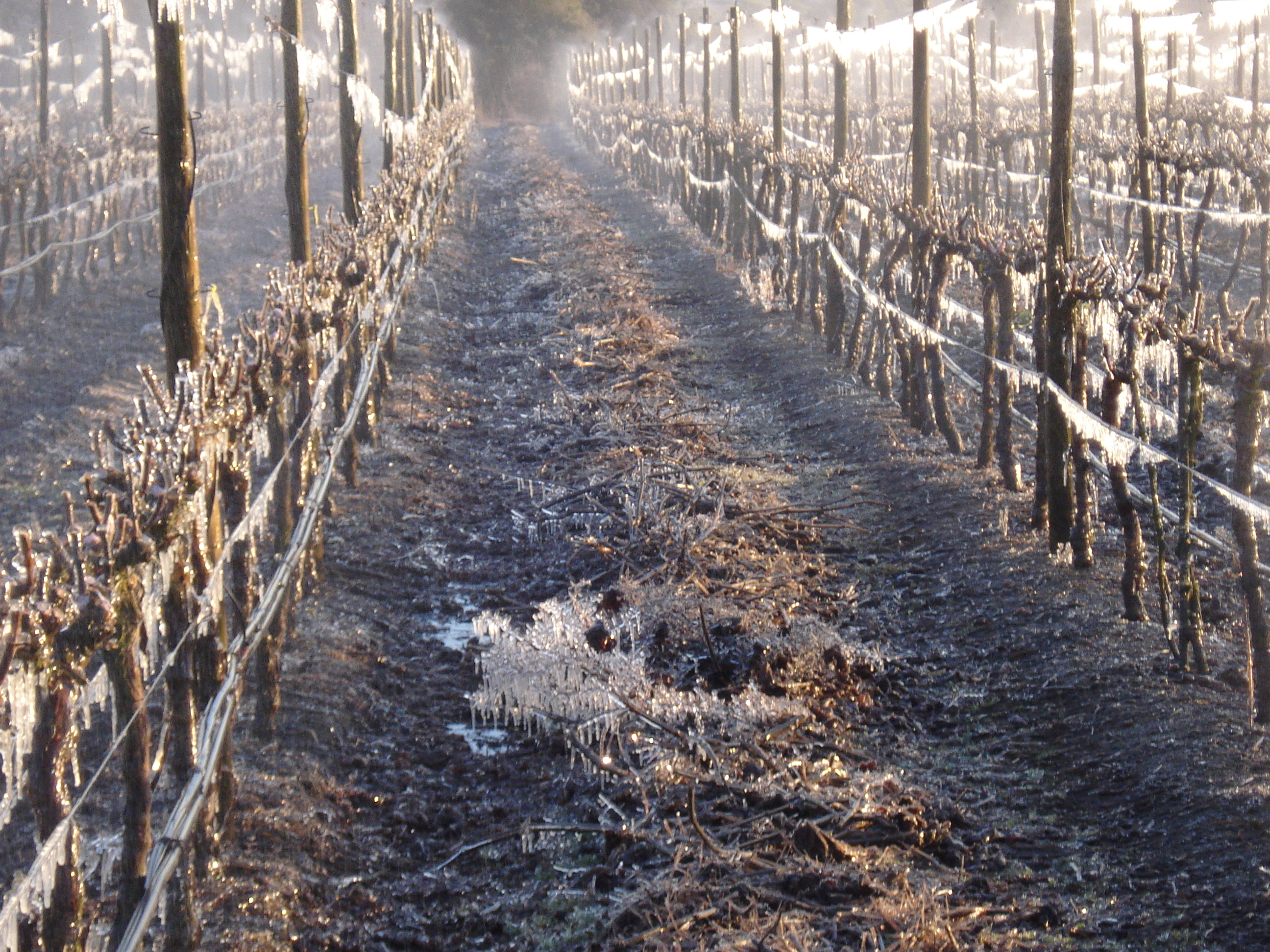 We have extensive frost protection throughout our vineyard, including overhead micro-sprayers and wind turbines. The micro-sprayers are usually most effective, because as the water freezes on the buds, it releases latent heat and keeps the new green growth warm. But given Casablanca's 9-year drought, it means making a big bet with our most precious resource, water. Once we start the water sprinklers, we have to keep them on until the temperatures rise again above freezing. Thankfully, our vineyard manager Patricio and his crew are quite adept at 2am decisions about whether or not to use water on those clear, cold nights.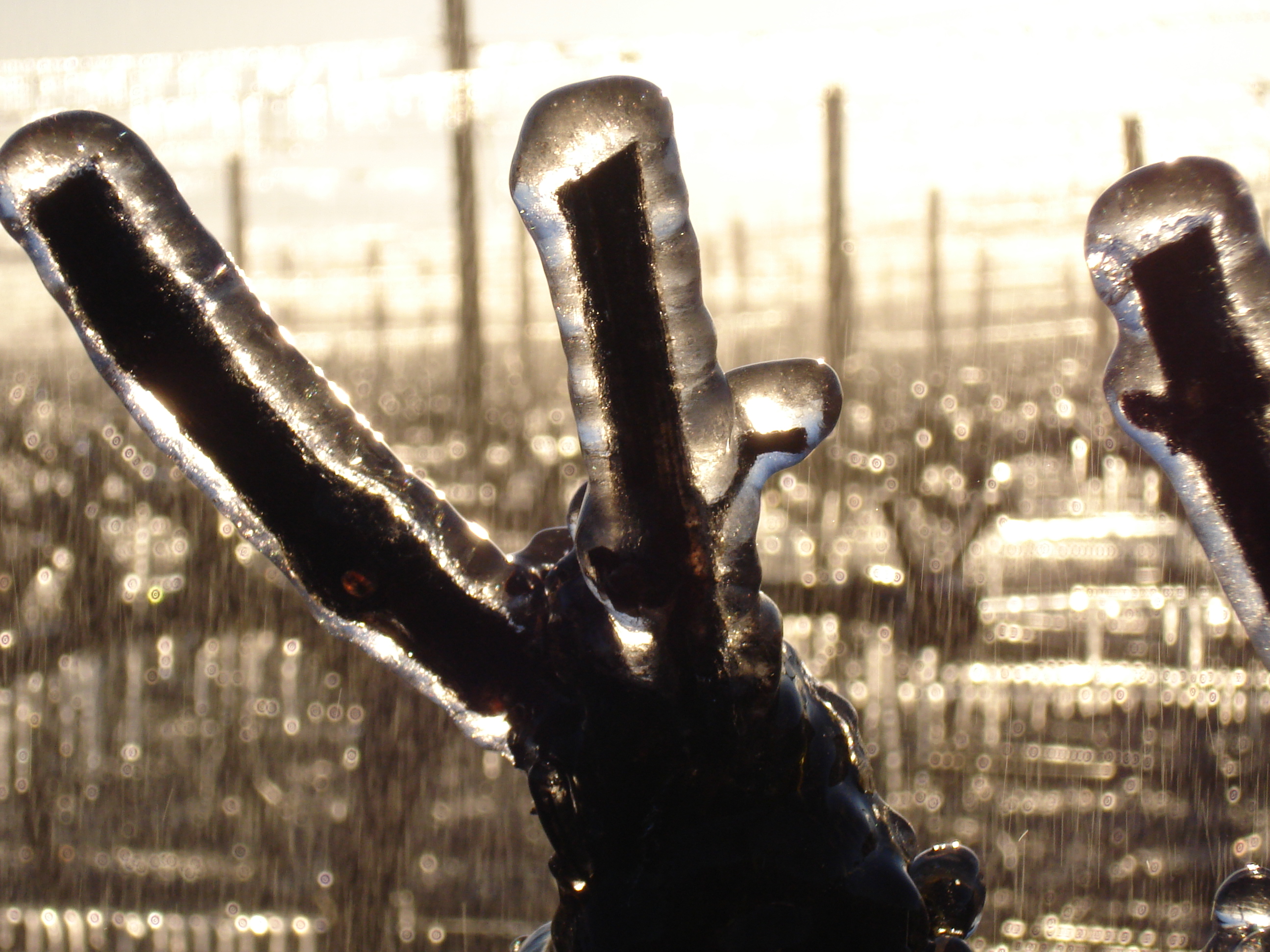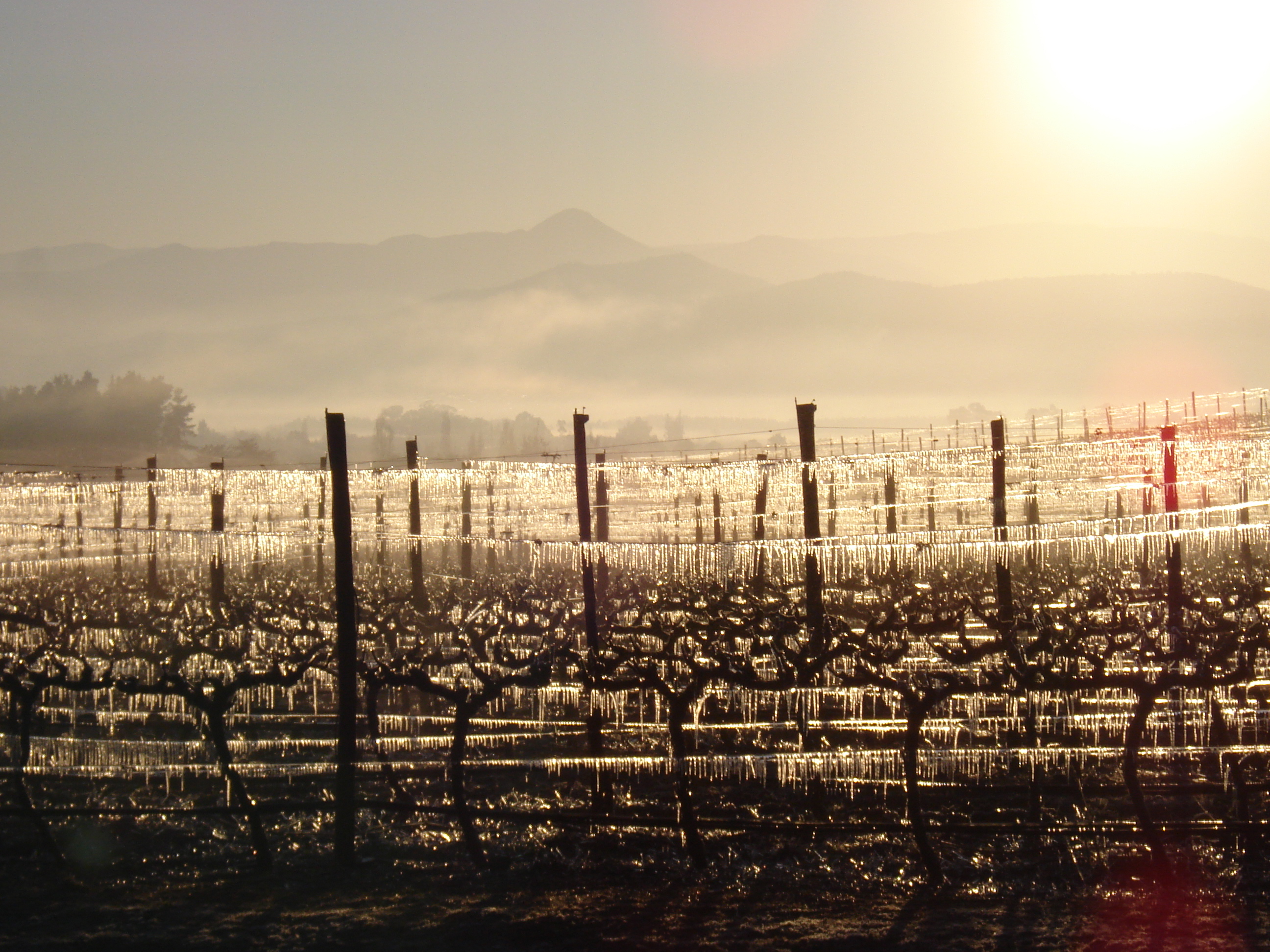 The 2014 vintage was particularly challenging, when the strongest frost in over 40 years hit us on the night of September 17, 2013. Similar to a 50-year flood or a forest fire, there was little we could do to counteract Mother Nature's powerful freeze that night. But also akin to those devastating natural disasters—with time we saw small signs of rebirth.
For this fall release, we made just 5 barrels of Pinot Noir and Chardonnay—bottling 50 cases of our 2014 CJ's Barrel Pinot Noir, and 75 cases of our 2014 Sabino Chardonnay. Despite the high farming costs and meager harvested grapes per hectare, we are especially pleased with the quality of these wines and think they are among our best ever. Our winemaker Amael Orrego commented in his recent tasting notes: "it's wines like our 2014 Pinot Noir that inspired me to become a winemaker." David Gates, our longtime vineyard consultant from California's Ridge Vineyards, fortunately tells us outstanding wine frequently emerges from extreme frosts as the additional bud break produces low quantities of grapes, but exceptional fruit.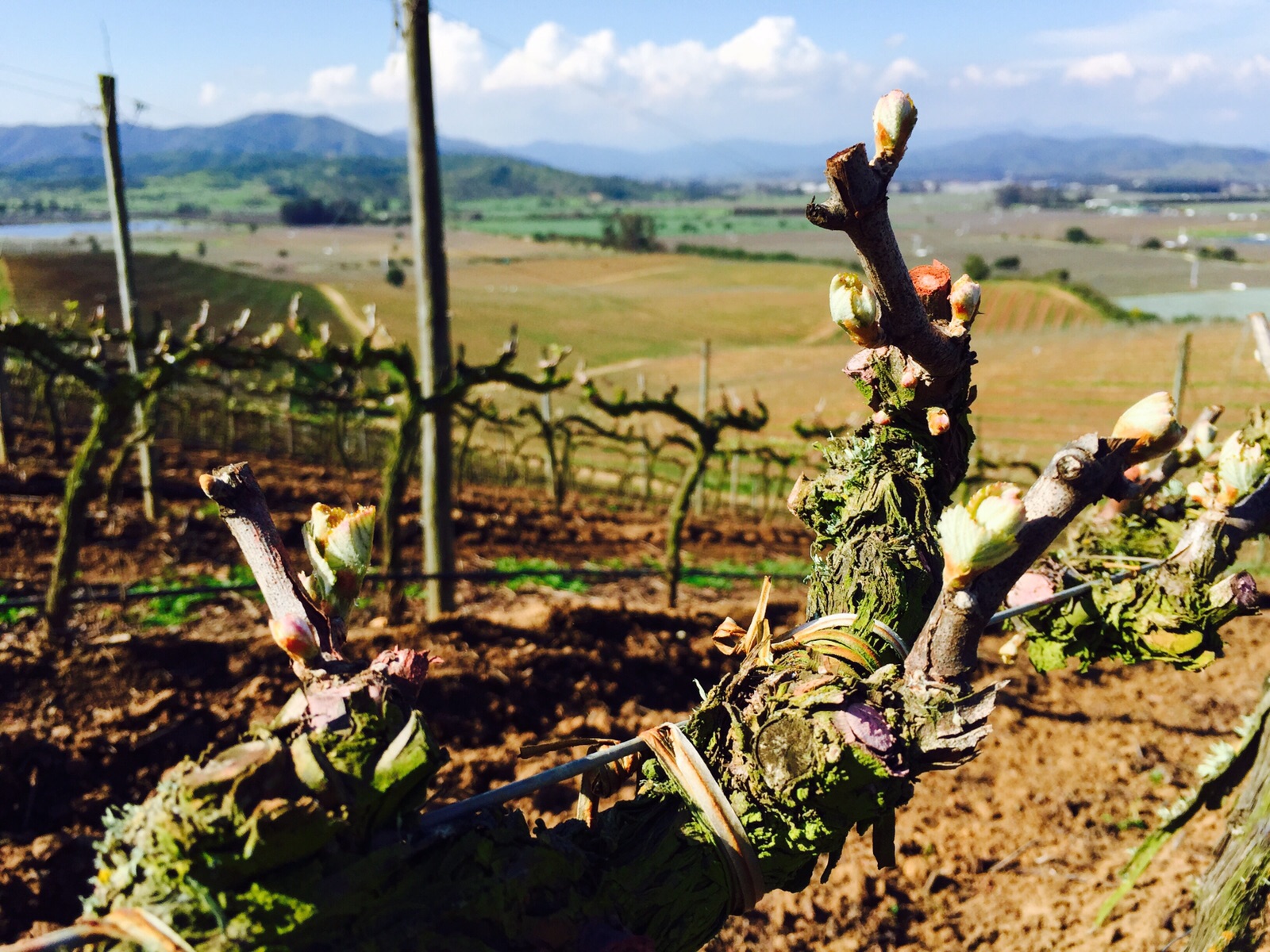 Unfortunately due to the very low quantities, our new wines will likely be sold out immediately to our Old Corral Club members. For our general mailing list customers, we're delving into our library to share some earlier vintages that have since been highly rated. I pulled together a fun set of my husband Andy's and my favorite wines that we too will be enjoying this Fall with our family and friends.
Frosts and other challenges notwithstanding, our family is grateful for our farm, and for the opportunity to share our corner of the world with you. Thank you for your support and enthusiasm for our wines; it means everything to our small, family vineyard.
Comments
Commenting has been turned off.