Blog
April 26, 2016 | Winemaking | Courtney Kingston
Meet Our New Winemaker: Amael Orrego

Last July we welcomed a new winemaker, Amael Orrego, to head up our family's winery in Chile. Amael joined us from Viñedos Emiliana, a well-respected organic winery located in nearby Colchagua, a few hours' drive south of Santiago. Thanks to the introduction by a trusted friend and winemaker, our first meeting was over coffee where Amael's passion for organic winemaking impressed us. His broad experience working at vineyards in both the U.S. and Chile lent itself especially well to our Chilean-American family. Plus Amael's connection to Casablanca is strong – parts of our valley are still named after his ancestors. We immediately knew he was the right person for the job. Not only were his values and goals in line with ours, but we had the feeling that he was a genuinely nice person and inspiring leader to boot.
Our team at the winery is small yet diverse, including our cellar crew and our guides who welcome and host guests for tastings and tours by appointment. Amael has led and created a trusted team in his year working with us. His hands are just as wine-stained as our cellar crew's, and his boots dusty as he spends much of his time walking our blocks in the vineyard with Pato, our vineyard manager. On Friday afternoons during our long and often intense harvest, Amael gathers the team on our terraza overlooking the Casablanca, to relax and taste a special bottle of wine together.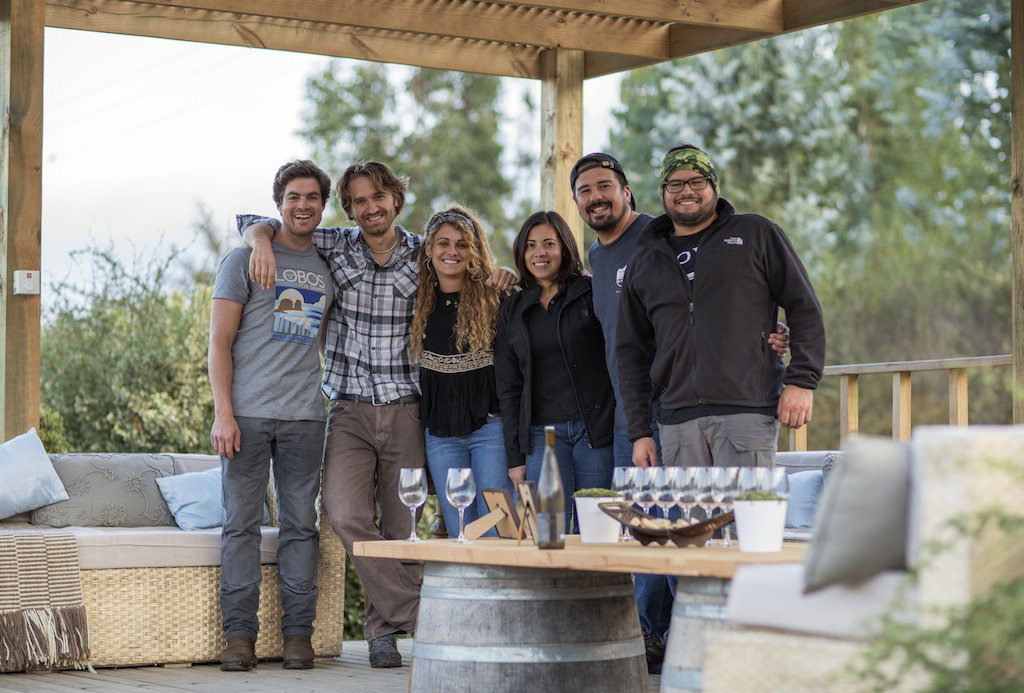 Recently we sat down to ask Amael a few questions about himself, to find out about the best wine he's ever tasted, and to learn more about his unbridled enthusiasm for organic winemaking. Below are his answers, translated from the original Spanish.
1) What interests you most about Kingston Family Vineyards?
I've always been a fan of Kingston Family wines, and I was especially drawn to the possibility of working in a small family winery. I knew I didn't want to be an "office winemaker" in a large operation. I like to get my hands dirty in the cellar and vineyards where wine is really made. In a truly boutique operation, you get the chance to do that. That's quite unusual in Chile, where many wineries are quite big. I was also intrigued by the opportunity to work in Casablanca, a cool, coastal valley known for its world-class wines. The Kingston Family vineyard is located in the coldest, westernmost part of the Casablanca valley, which is exciting for the challenge. Finally---only 10+ years into my career, the opportunity to work with well known and experienced winemakers from Chile and the U.S., like Byron Kosuge, was also a draw.
2) What is your experience with organic winemaking and why are you passionate about it?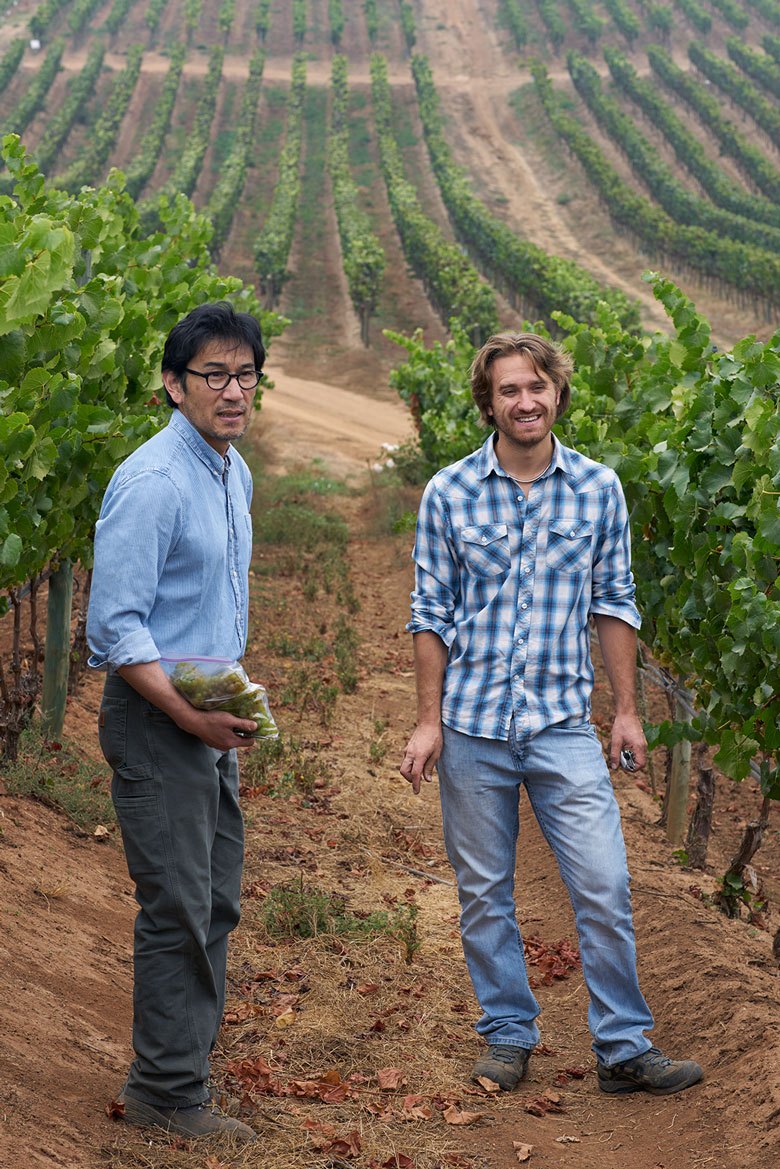 I have always been focused on organic agriculture and sustainable farming practices, both in Chile and in the United States. We're in debt to the environment, and sustainable and pesticide-free agriculture is the way forward. I also think that organic vineyard management is the best way for a vineyard to show it's full potential. With balanced and healthy vineyards, you can produce even higher quality wines.
3) What is your family's connection to Casablanca?
My last name is Orrego and much of the valley of Casablanca many years ago belonged to ancestors on my father's side. Today there are still parts of Casablanca named after my family, some actually quite near the winery. In the Kingston farm offices, there is an old map dating back to 1932 that references "Orrego Abajo" and "Orrego Arriba". But I actually grew up in Cajón de Maipo, on a horse farm just outside Santiago near the base of the Andes. Today it's a lodge, cabins and nature preserve on 3600 acres called Cascada de las Animas
. 4) When did you first realize that you wanted to become a winemaker?
I went to college hoping to study winemaking. In Chile we declare our focus of study earlier than in the U.S., and I've always been drawn to winemaking and viticulture because of it's deep connection to the land. I also like that winemaking and viticulture are a special combination of art and science. To craft a special wine that speaks of a place, you have to get outside of the winery, searching far beyond the barrels. You have to understand the terroir, the geography, climate, flora and fauna, the physiology of plants. Being a winemaker gives you the opportunity to work with exceptional people and be part of a beautiful process that evolves each year.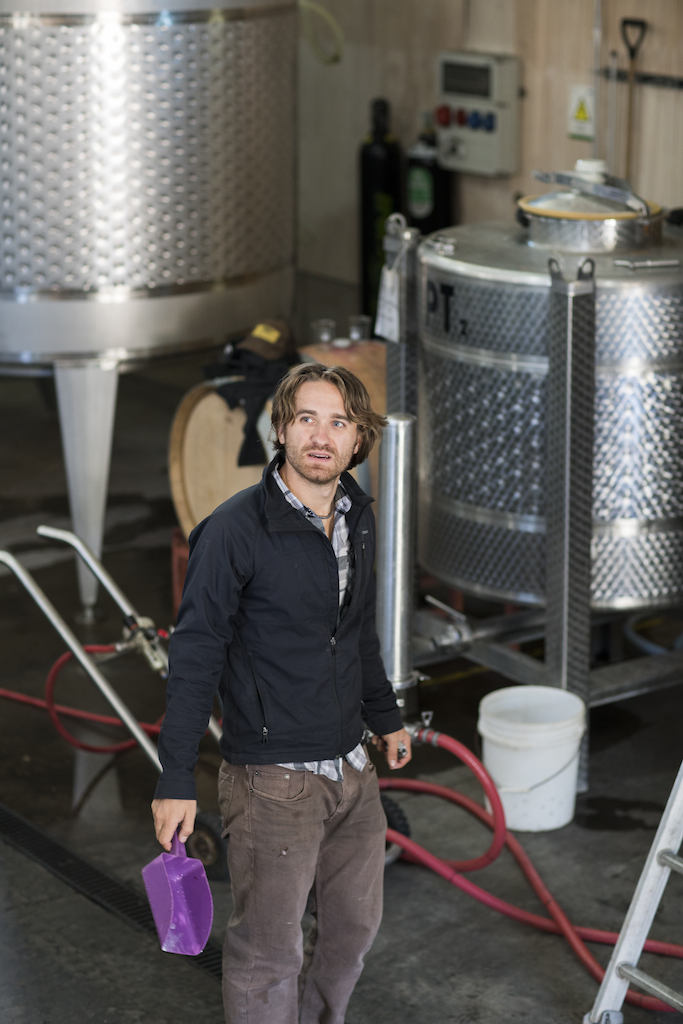 5) Who are your mentors and why?
I am thankful to have had the opportunity to work with Alvaro Espinoza. I have always admired Alvaro. Not only for being one of the most important and respected winemakers in Chile and the world, but especially for being a great person who is extremely open and accessible. He is undoubtedly the pioneer of organic and biodynamic agriculture in Chile.
6) What's the most memorable wine you've ever tasted? What made it so memorable?
I have been fortunate enough to try many unforgettable wines so far in my life. But without a doubt, a bottle of 2009 Quintessa Cabernet Sauvignon stands out. Sofia, my then girlfriend--and now my wife--and I shared a bottle back in November 2013. I remember it not only because of the remarkable wine, but also because of the great company, the conversation, and the deep connection I felt that winter night. Probably not coincidentally, that's the night I knew I wanted to spend the rest of my life with Sofia.
Comments
Commenting has been turned off.