Blog
March 21, 2017 | Winemaking | Courtney Kingston
Our Best Vintage Yet: Patience Pays Off

As I write this post, Byron and I are flying south to join Amael and our crew for the 2017 harvest. This is Byron's and my fifteenth vintage making handcrafted wines on our family's century-old farm in Chile's Casablanca Valley. It's striking (and humbling) to look back and realize how far we've come. Fifteen years ago, we flew down with our winemaking equipment in ski bags. We rented a small rincón at our neighbor's winery, because we didn't have our own. Byron and Mary's daughter, Audrey, was a toddler, happily snacking at the casa patronal on bananas from Ecuador.
Kicking off the 2017 vendimia, we've rarely been more re encouraged and hopeful about the wines we're making from our family's vineyard. We've spent nearly two decades aspiring to make bright, energetic wines with character that speak clearly of a place – our family's vineyard in the western Casablanca hills. Our most recent wines affirm we're getting closer to that ever elusive goal. It's tempting to say it all happened in the blink of an eye. But remembering the ski bags of yesteryear reminds us that it has taken time to reach this point.
Byron recently described our newest wines from Kingston Family as seeming like a "quantum leap forward." Meanwhile, his record banana-eating toddler leaves for college this September. What happened? What's changed? What switch did we flip?
The harmony we find in our wines today evolved from the gradual accumulation of a series of small, careful adjustments we've made throughout a long arc of patient study, enological play, and the gentle passage of time. The following are a few principles of winemaking we've relied on over the years at Kingston Family:
A light touch approach. Our winemakers Amael and Byron see their role more as stewards than rainmakers of wine. They carefully guide our wines through a natural process, with their fingerprints always at the margin. For example, they pay special attention to our Sauvignon Blanc using minimal sulfur, and instead rely more on the naturally low pH and high acidity to keep the wines fresh. Thanks to this hands-off approach, our 2016 Cariblanco is the most expressive we've ever made.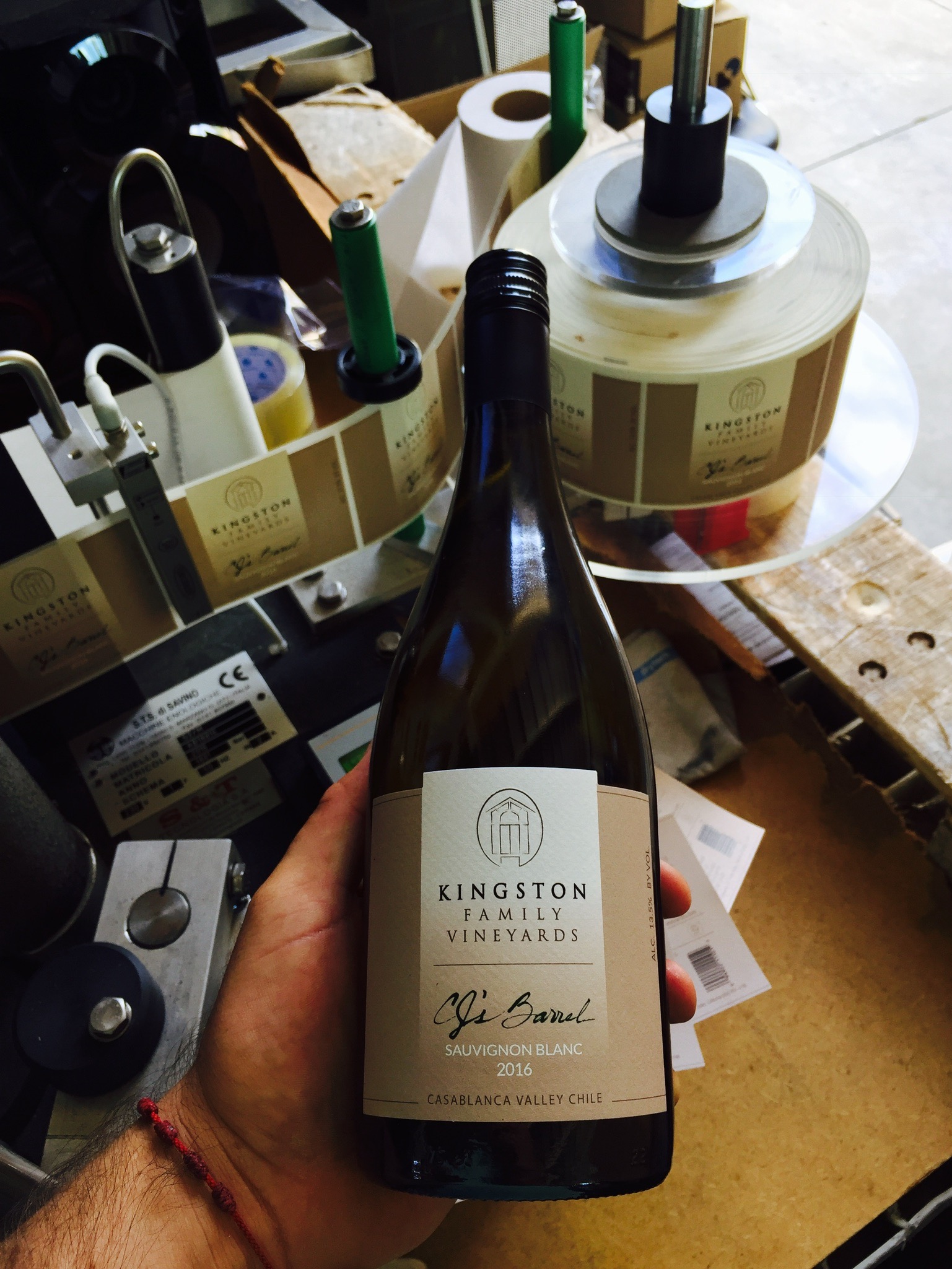 Enological play. We're always trying new things to stay open minded in the cellar. We often ask ourselves "how can we use tradition in new, creative ways?" or "what if...?" In 2016, we fermented and aged some of our Sauvignon Blanc in a concrete egg. The fruit came exclusively from our oldest 1999 vines next to the winery. We're so pleased with the results that we decided to debut our first ever CJ's Barrel Sauvignon Blanc. Amael and Byron also decided to experiment with making a Rosé. Conventional wisdom says Rosé is often made with Pinot Noir, but we chose to play with an early batch of our Syrah grapes. Chile's Patricio Tapia of Descorchados Magazine recently tasted and named it "one of Chile's Best Rosés of 2016." We plan to release our 2016 Rosé of Syrah to our club members later this spring or early summer.
Our vines are approaching 20 years old. Our first grapevines planted in 1998 have matured, allowing us to focus more on flavor, aroma, and "character" in our winemaking decisions. Our 2015 Syrahs show a finesse and harmony on the palate not found before. Older Pinot Noir vines allow earlier picking for their fullest expression, with a lighter touch in the winery. Starting in 2013, we backed off on Pinot Noir extractions, and surprisingly, less extraction led to more flavorful wines. Across the board, our upcoming 2016 Pinot Noirs are the brightest, freshest and least tannic, but most flavorful Pinots that we have ever made.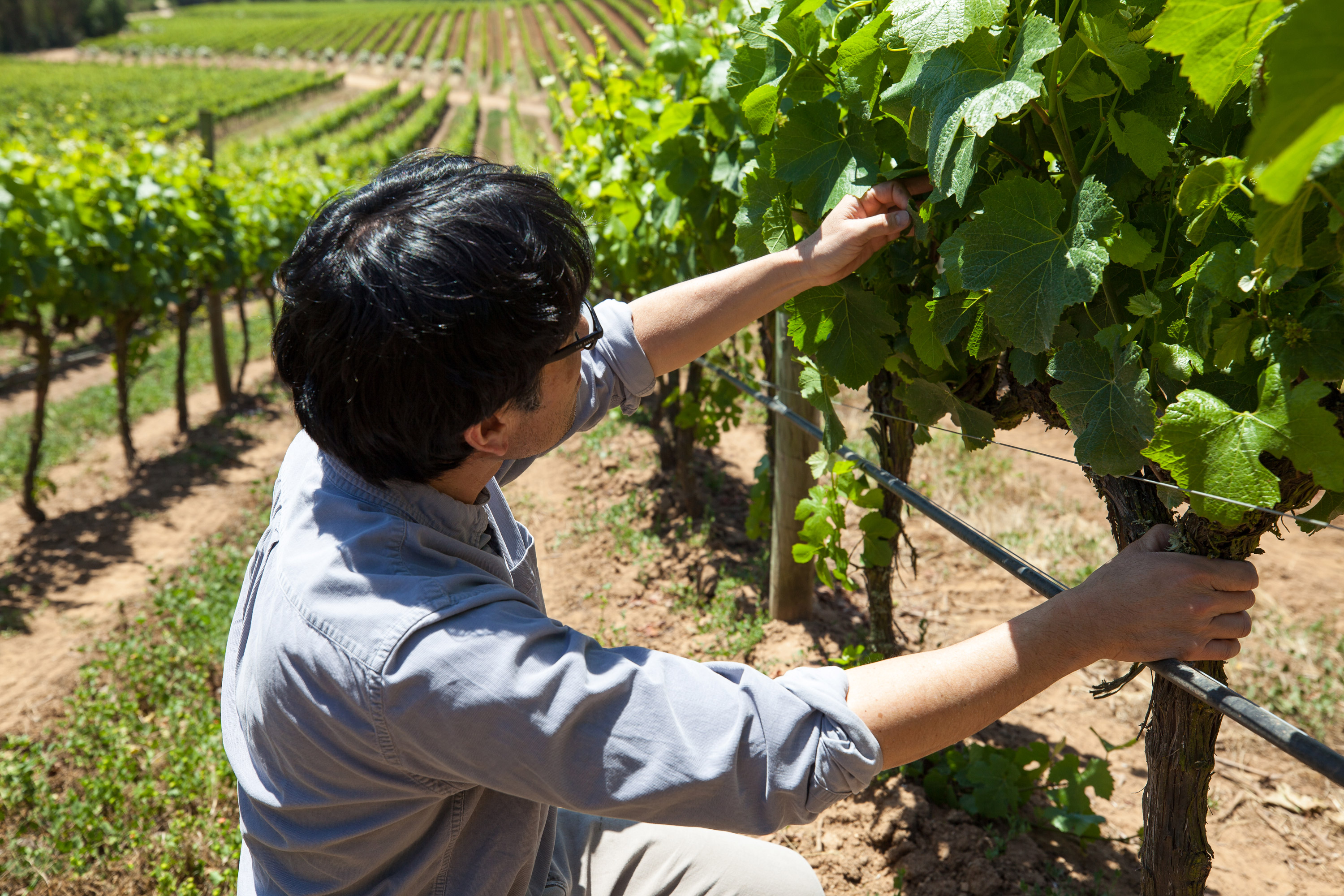 We hope you enjoy our wines and share your feedback with us. We've handpicked some special spring sets to make it easier for you to order. Wishing you all the best this spring season in the United States, and thank you for your encouragement and support of our family's wines from Chile.
Comments
Commenting has been turned off.