Blog
May 8, 2018 | Travel | Courtney Kingston
A Room with a View

We can hardly believe that 2018 marks our 20th anniversary as a winery. Over the years we've had lots of thrilling moments and countless "firsts" – planting the first vines, picking the first grapes, hiring our first winemaker, transitioning to organic farming – the list goes on and on. We've made mistakes along the way and learned a lot from them. Our focus has always been on trying to make the best wine we could. So much so that we weren't always thinking about other aspects of owning a winery. Such as hosting visitors.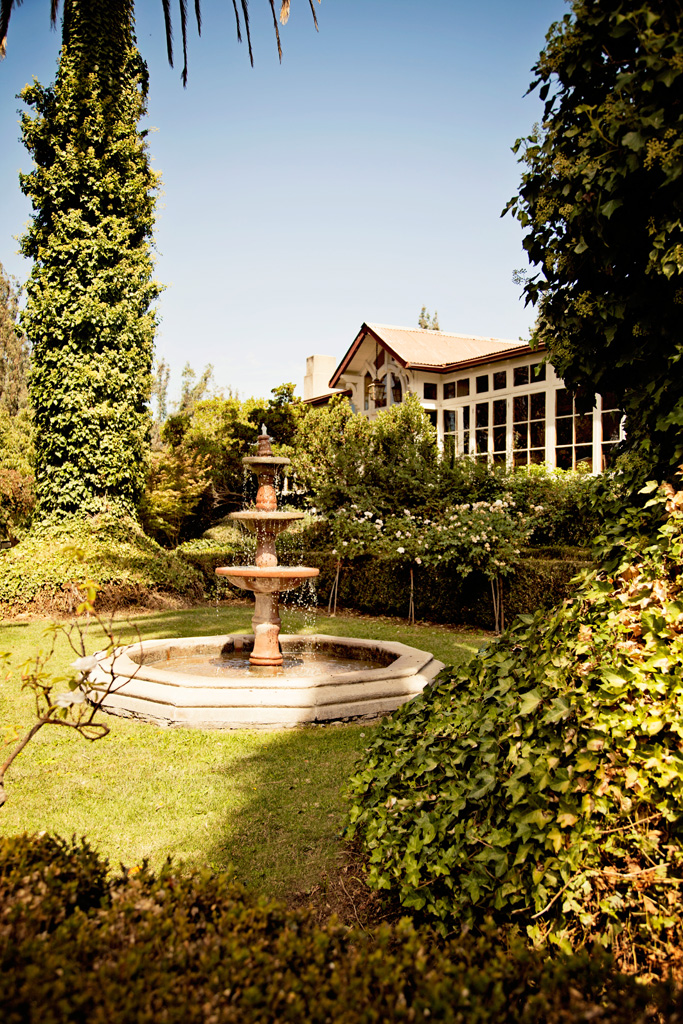 Yet that is increasingly what we've been doing for the past eight years or so, ever since our first "guest" arrived. We laugh about it now, but we we were pretty shocked that sunny afternoon in 2010 when friends of a friend dropped by to see the winery. My dad and I were eating lunch at the house when something caught his eye outside. He went over to the window, then came back and whispered "Courtney – there's someone in garden. Does anyone know them?"
Since then, we've been incredibly fortunate to welcome many of you to our farm. With regular flights from the US, as well as improvements in GPS, it continues to get easier to stop by and see us – whether you're on the way home from vacationing in Patagonia or the Lake District, or in Santiago for business. We know it's the wine you've been coming for – and we hope we've exceeded your expectations in that area – but we must admit, we never really had a "grand plan" for what to do with you when you got here. Truth be told, we've been winging it. Which is why we're incredibly excited to share some news: last May we broke ground on a beautiful new tasting room with a fully-equipped professional kitchen. It's currently on track to be finished in November.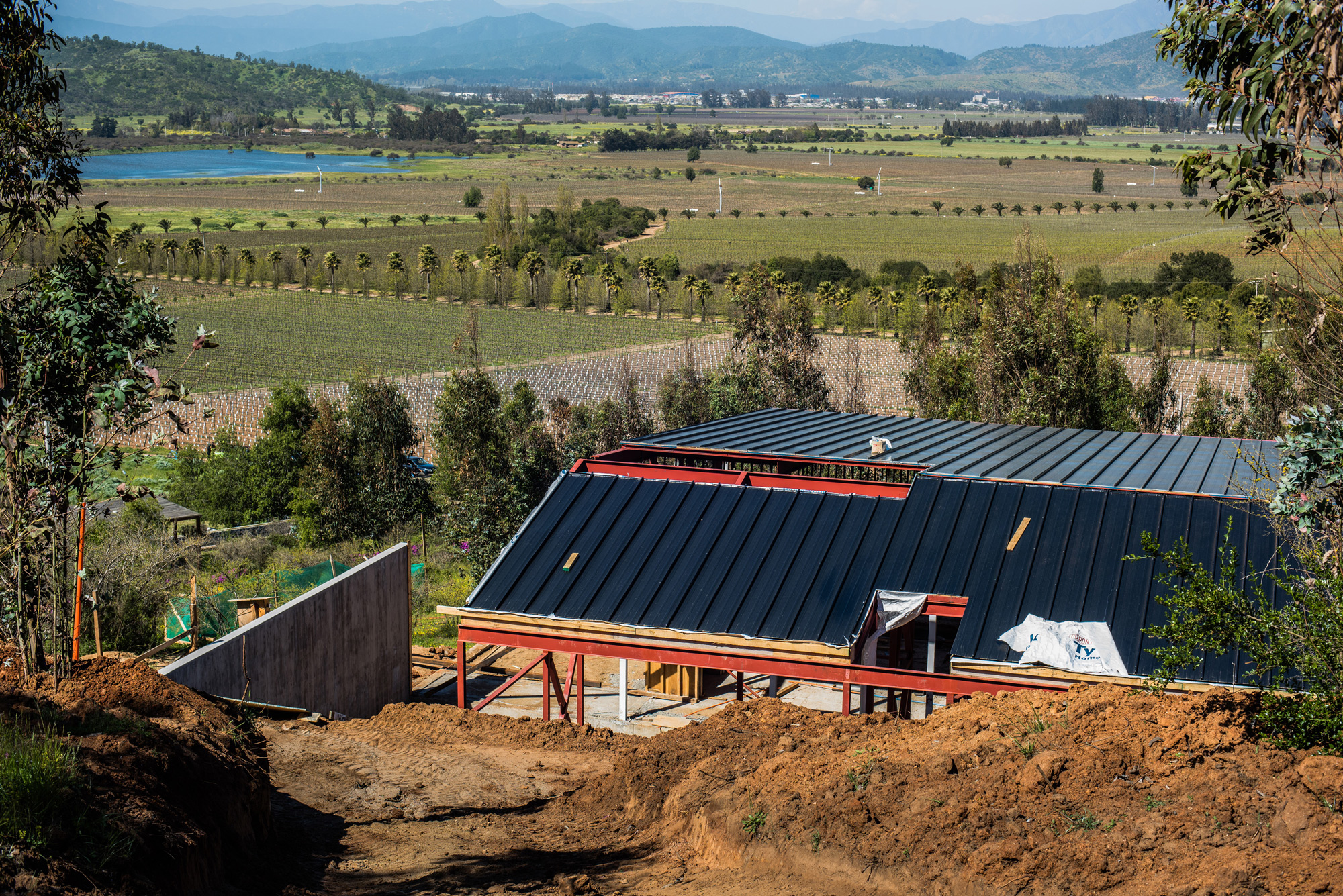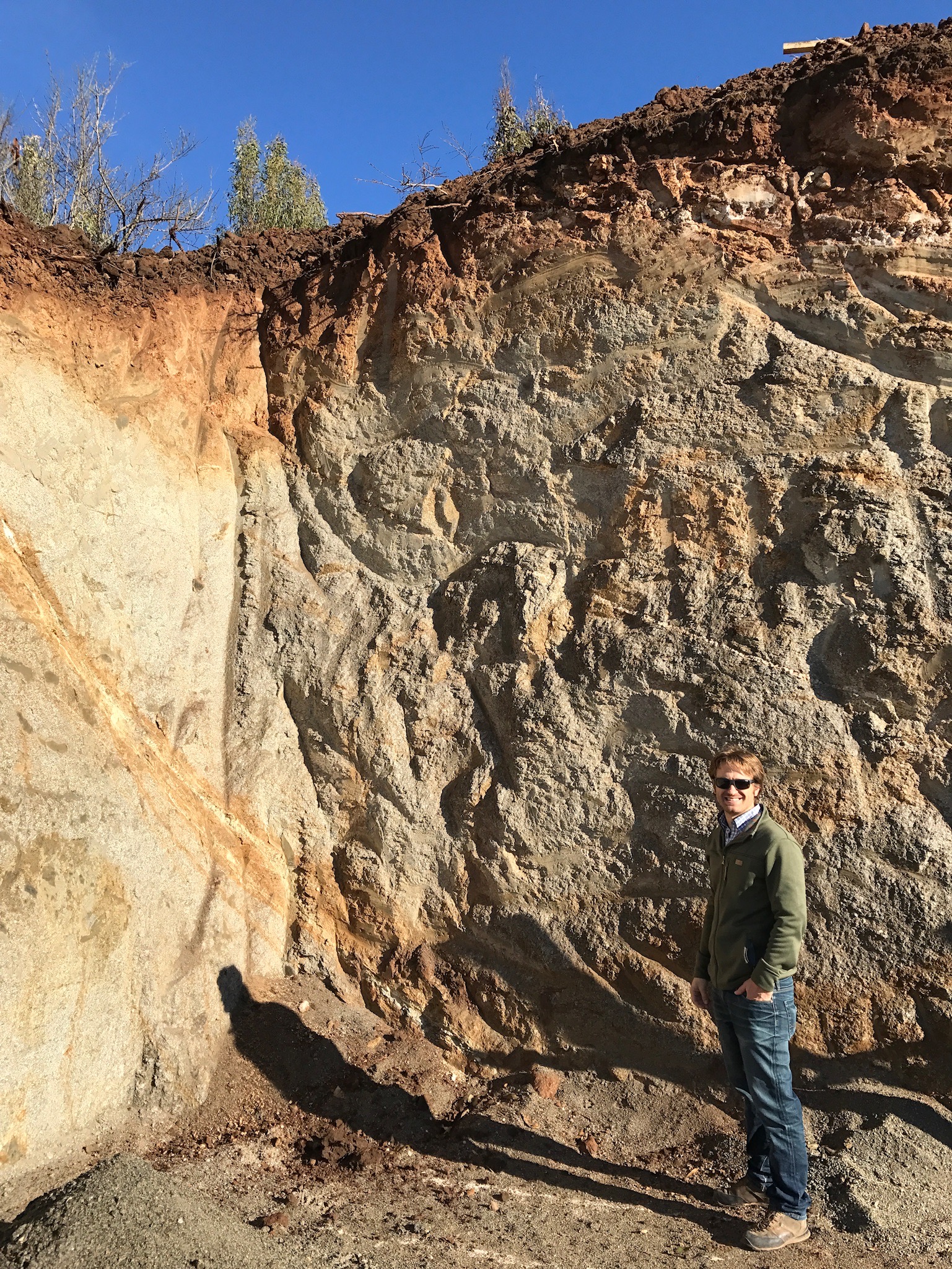 Those of you who have enjoyed a glass of wine or a paired tasting on our terraza probably understand why we're growing. Our current cozy spot is great for a small group. Until it gets cold. Or dark – because we don't have lights. At which point we move you inside to our staff kitchen, which is essentially an office kitchen, or into the middle of the winery, by the destemmer. We then throw a batik tablecloth (sewed by my mom for my brother's wedding reception) over a wine barrel and pull up some chairs. Although intimate and memorable, this set-up is really not ideal, especially during harvest when we're literally pumping pinot over your heads. There's no view from inside, either.
We have huge hopes and dreams for the new tasting room. We started planning and designing nearly two years ago. We're hoping to create an environment (or "onda", as we say in Chile) where our guests can try our wines, relax as if they're at home, and come to love the beautiful views of the Casablanca Valley as much as we do. We're especially excited about the professional kitchen, which will allow us to host harvest dinners and evening tastings under starry skies, offer Chilean cooking classes with guest chefs, and make artisan cheeses and homemade ice cream from our own cows. Who knows what else we can do... We're open to your suggestions.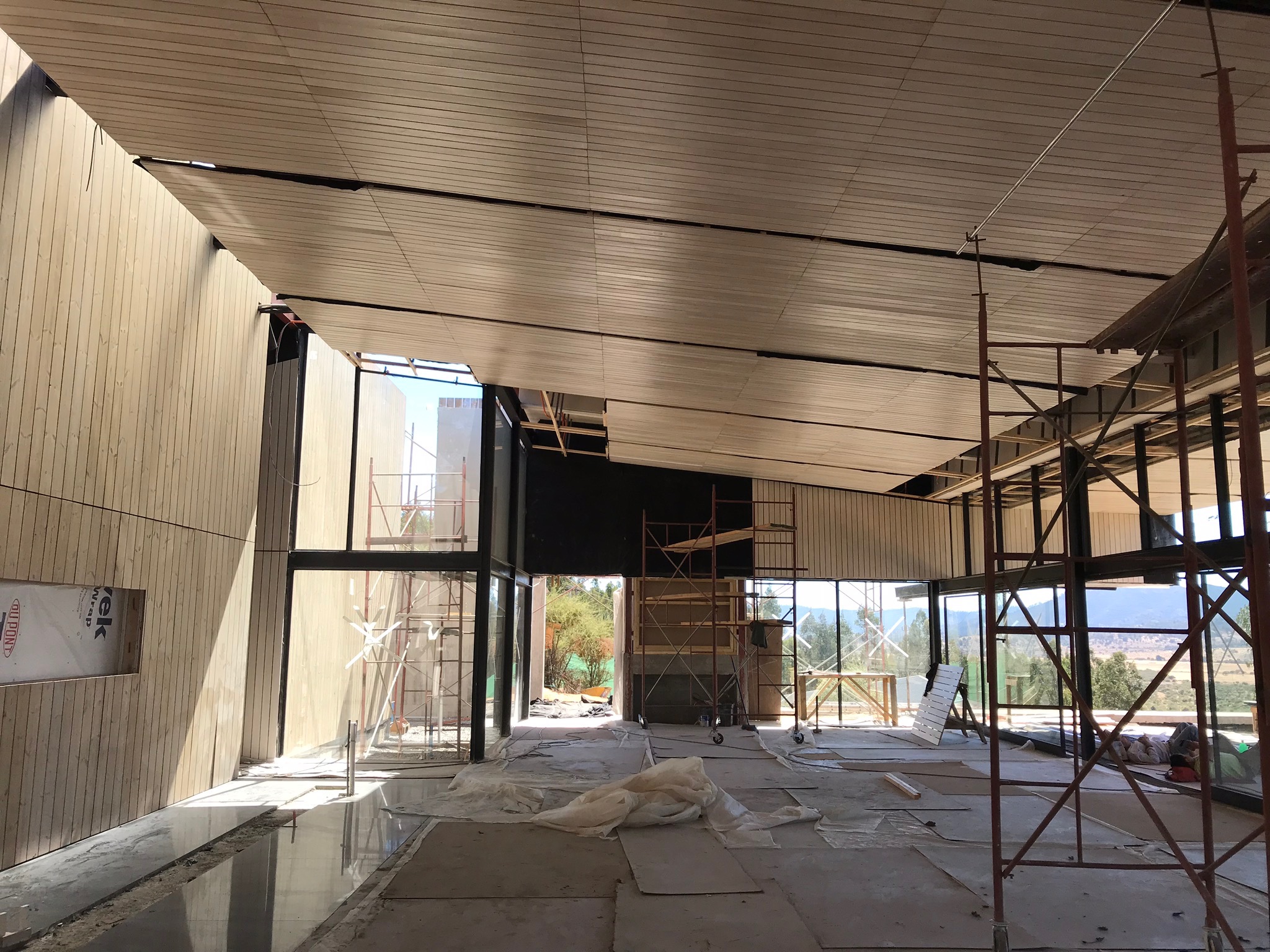 This project has been a long time coming. Although we never imagined we would need it when we first started out 20 years ago, we're excited about what this building means for our family and its future on our nearly 100-year-old farm. We hope the new tasting room creates a sense of place that marries the past and present. We want it to be welcoming for first-timers to Chile, and for it to beckon those of you who have been before to come back. We sincerely hope you will join us here in 2019. We may even be able to offer you a place to stay… More on that later!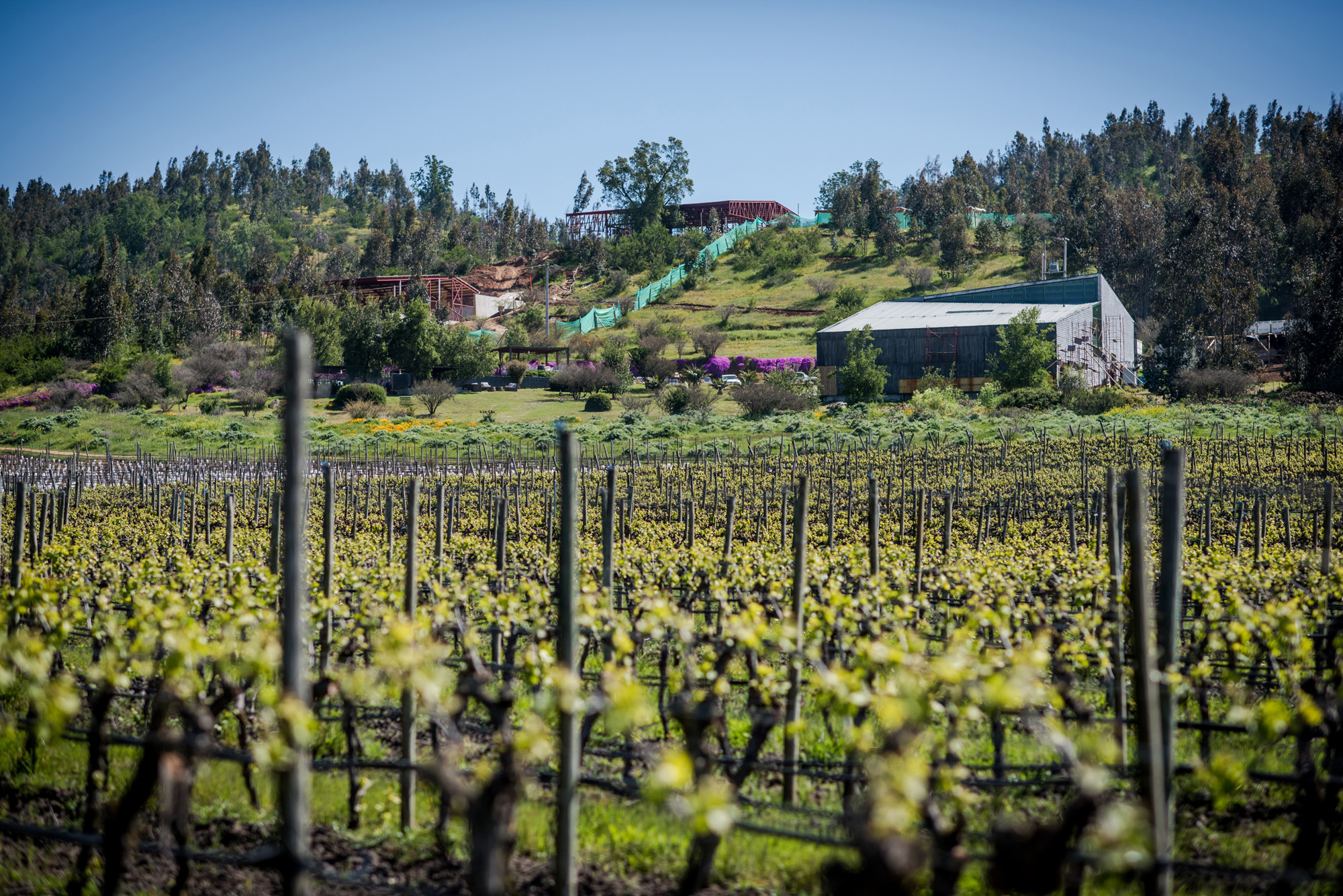 Comments
Frank Welsh
@ May 9, 2018 at 5:35 PM
For what it's worth, the most memorable part of my son's and my visit to the Kingston vineyard now several years ago was engaging in a spirited discussion with your marketing lady about her wheel chart (strategic planner) for promoting your wines. We were full of ourselves as business degree holders (my son has an MBA from UC Davis) -- and full of our tastings -- and thoroughly enjoyed the augmented "product". Also memorable was the lack of a sign at the foot of your driveway, so we enjoyed an unusually thorough tour of the valley, picked up and dropped off a lady hitchhiker, and communed with some cattle back up the road toward the highway. It was a Trip! Congratulations on the opening of your new tasting room!
Courtney Kingston
@ May 11, 2018 at 12:05 PM
Hi Frank, thank you for your great note and fondly remembering your visit to our family's winery years ago. I especially appreciated your memory of our not even having a sign back then. We suggested guests take a left at the cows, but then realized after many lost friends that it wasn't specific enough in rural Chile! We hope you and your son will come back to visit us again now that we have a sign and a tasting room. Otherwise not much has changed—-in a good way—-and the cows still graze out front. Thanks again.
Commenting has been turned off.