Blog
October 20, 2015 | Travel | Courtney Kingston
Explore Patagonia

When choosing a name for his outdoor clothing business, Patagonia founder Yvon Chouinard wanted something that evoked a sense of someplace faraway – somewhere that was "not quite on the map." With the immense popularity of his company's products – which prominently feature Patagonia's mountains on the logo – he quickly put the remote region "on the map."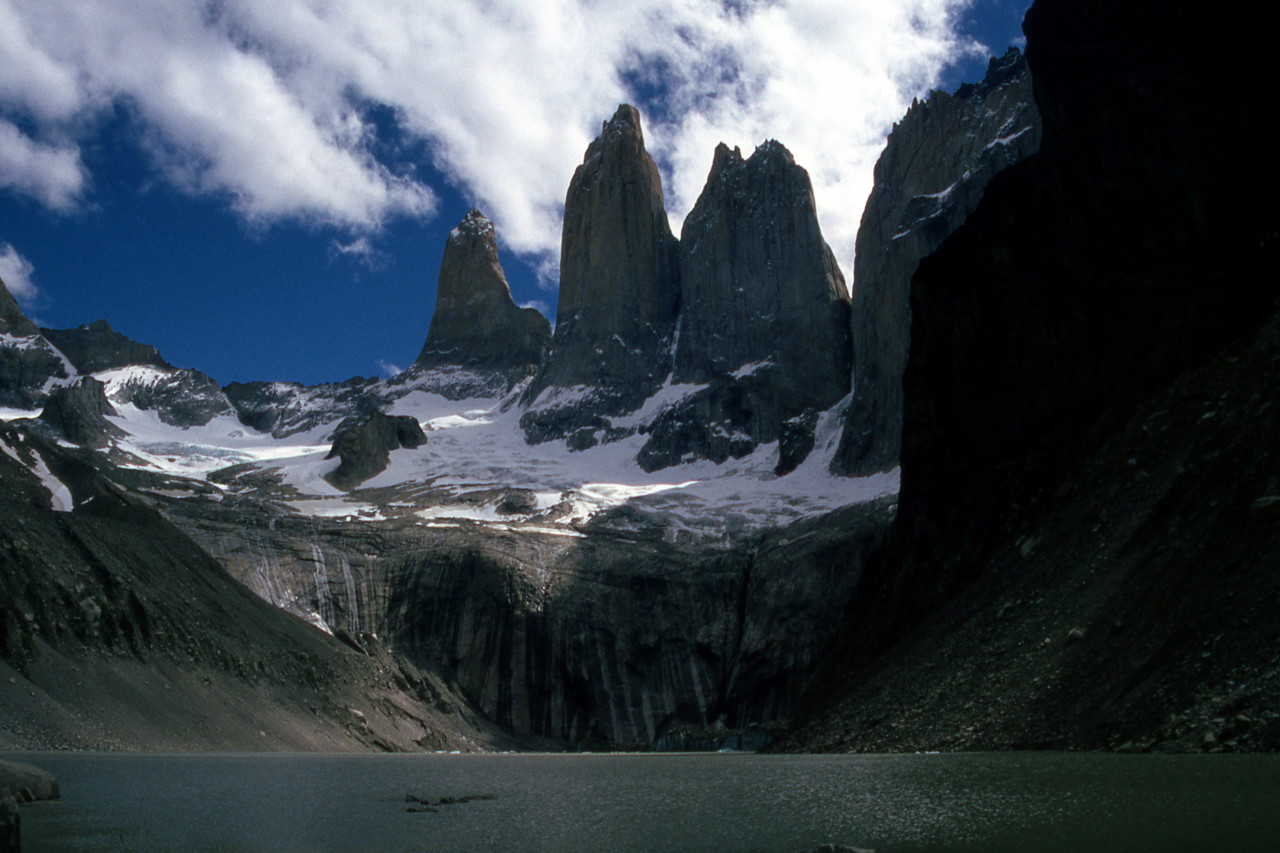 With its jagged peaks, icy-blue glaciers and fjords, dramatic lakes and unusual wildlife this awe-inspiring area that straddles Argentina and Chile has an undeniable allure. We first visited 15 years ago as twenty-somethings and went back last year. Both trips were packed with jaw-dropping scenery, lots of hiking and unforgettable once-in-a-lifetime experiences. But the similarities pretty much stop there.
During our first trip we stayed in refugios, or bare-bones hostels with bunk beds three high. We laughed about having to wear headlamps to reach the upper bunks; nights were so dark we literally could not climb the ladders without them. We loved the camaraderie of our international roommates, but there wasn't much in the way of privacy or creature comforts. We hiked without guides in sketchy weather on trails that would've given our mothers nightmares had they realized what we were doing.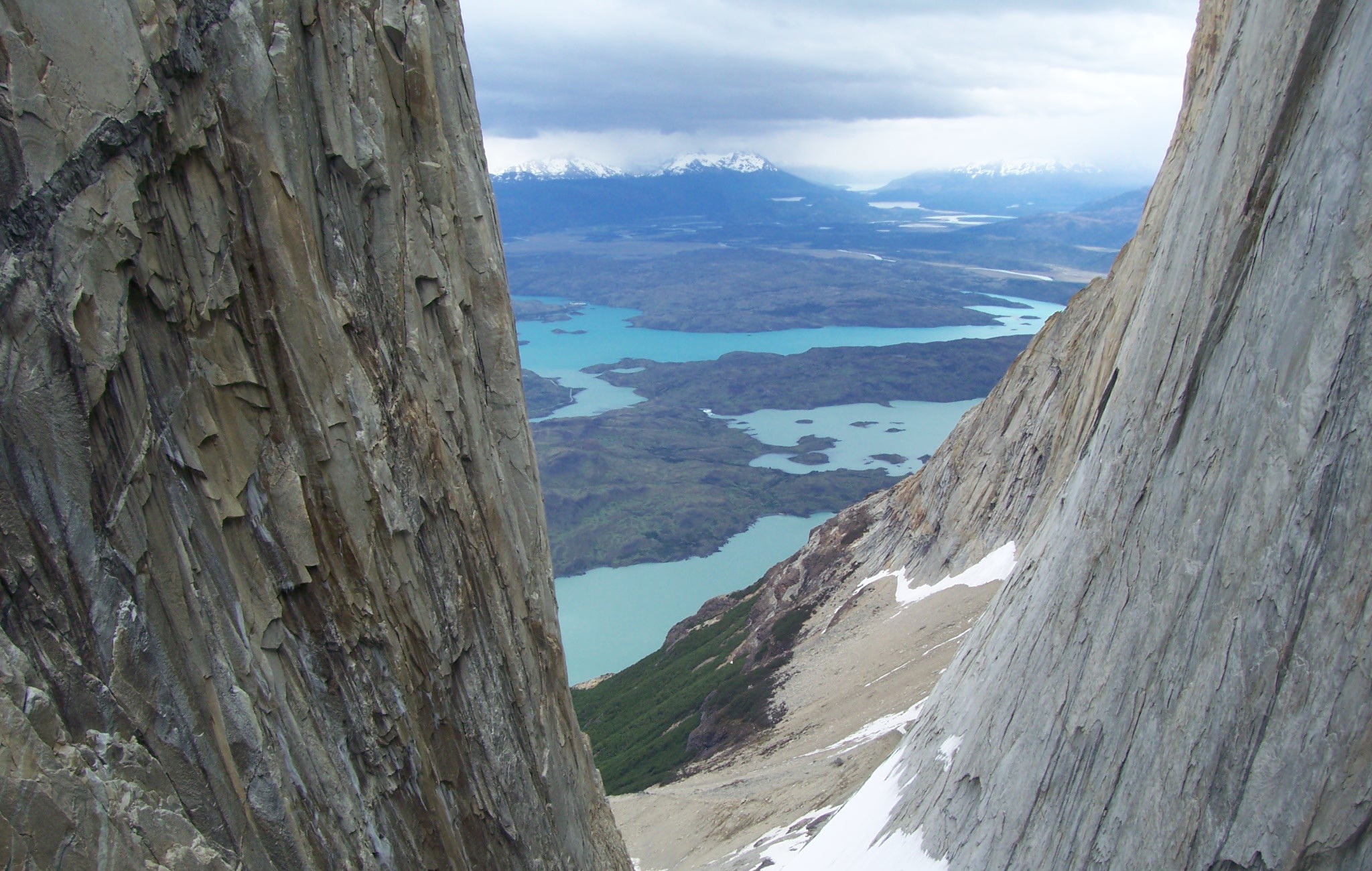 Most of the other tourists in the area were extreme athletes of some sort, usually climbers or skiers. We don't recall much about the food, but we do remember having remarkable pisco sours at Refugio Grey on Lago Grey. In hindsight, we're not sure if the cocktails were actually amazing or if we were just so exhausted from hiking and enthralled by the setting that anything would've seemed extraordinary.
In contrast, our 2014 vacation included three generations of family members from 5 to 75 years old. Our park exploration involved hikes with local guides who understood the area's quickly-changing weather patterns, and who took us on routes that suited our various fitness levels. We talked a lot about sheep. And the food and wine options were exceptional. At the end of the day, we slept wonderfully at Tierra Patagonia Hotel and Spa, a hotel so luxurious yet understated that you never want to leave.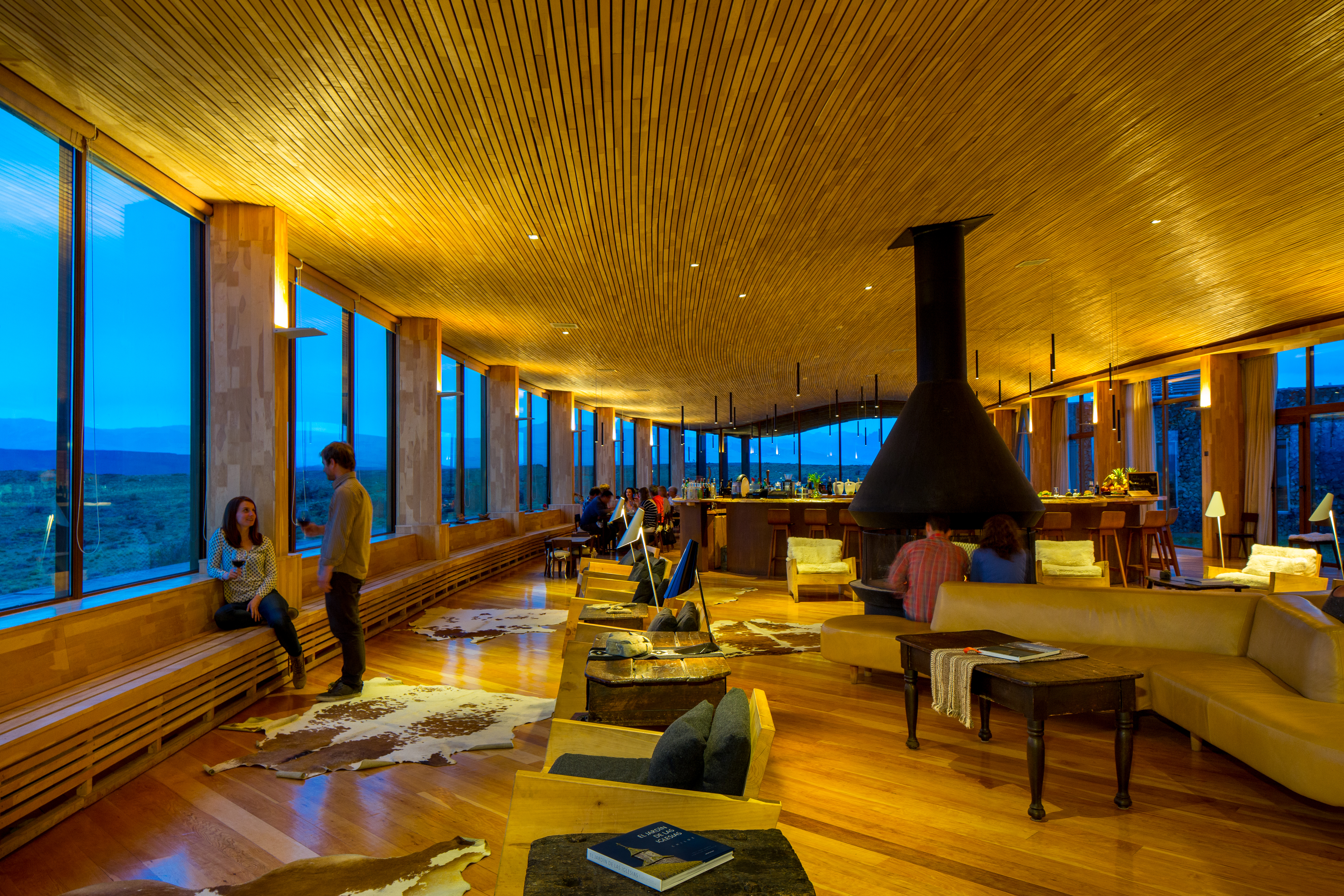 Below we provide our vacation recommendations for Patagonia based on our family's past experiences. It is the second post in our three-part Chilean travel blog series. We hope you find it helpful.
Patagonia
Getting There
Patagonia covers a large part of the southern portions of both Argentina and Chile, however when most people visit they go to the southernmost tip of one country or the other. During both of our vacations we traveled to Torres del Paine National Park (TdP) in the Magellanes province of Chile. The other popular destination is Los Glaciares National Park, the home of Fitz Roy, in Argentina.
Patagonia is not easy to access, which is a large part of the attraction. You need an elevated level of determination to even plan the trip. To get there, most U.S. travelers take a red-eye to Santiago and then catch a three-hour direct flight on LAN Chile or Sky Airlines to Punta Arenas. The direct flight is pricey, but we think it's worth it because it cuts down on travel time.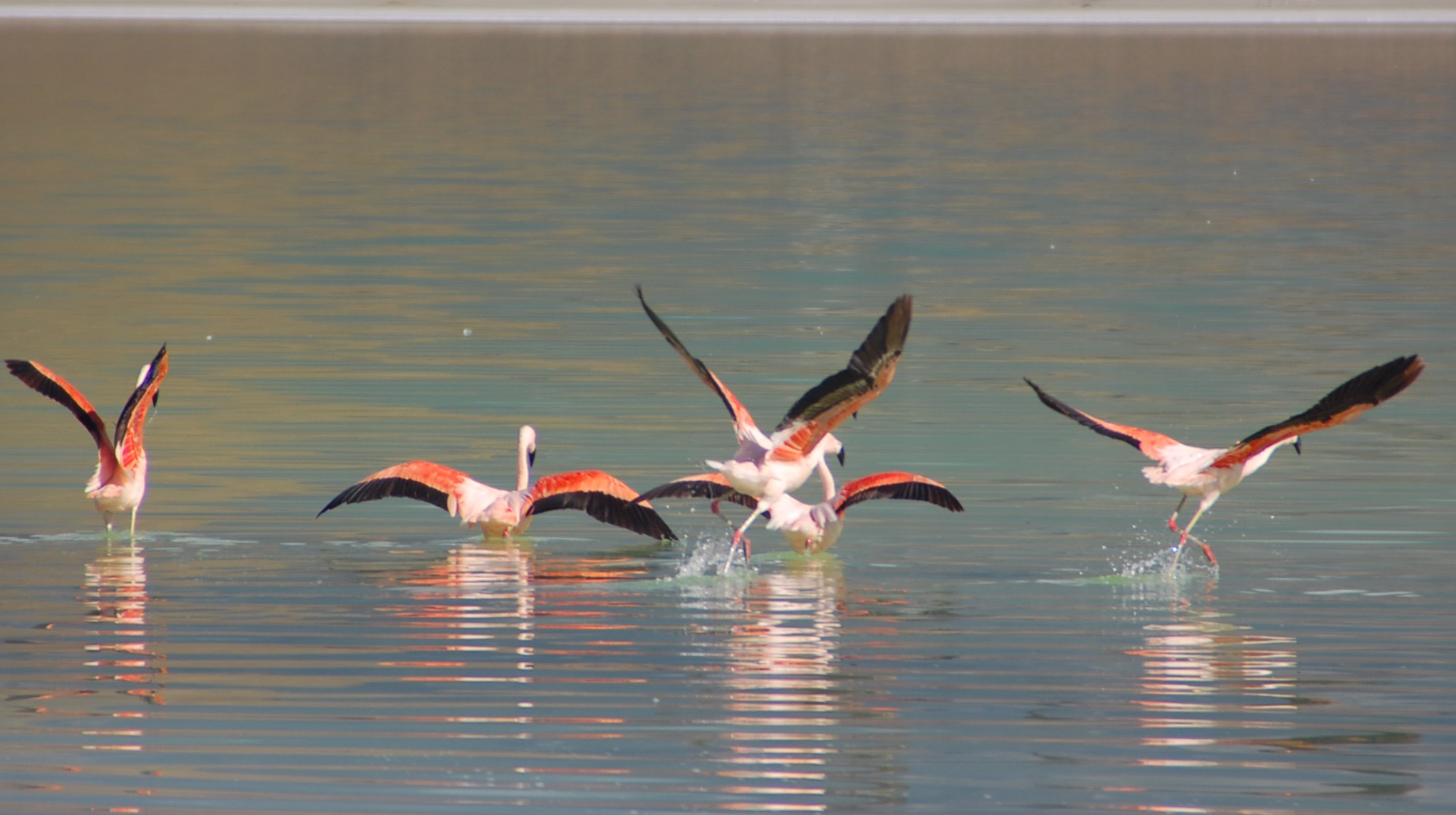 When you land in Punta Arenas it's possible you'll feel as if you've reached the end of the earth. In many ways you have. Located at the very bottom of Chile, it is one of the departure points for Antarctica via Cape Horn. It's usually quite windy – on the day we arrived it was so gusty that the pilot had to turn the plane around and back into the gate so the door did not blow off when opened. It's also a nearly four-hour drive to Torres del Paine. You'll want to get your rental car and hit the road. Or, if you're staying at one of the hotels outlined below, a vehicle will be waiting upon your arrival.
Should you feel mildly disoriented when you reach Punta Arenas, the sensation will probably increase during the northbound drive through the pampas to TdP. The other-worldly terrain consists of immense stretches of uninterrupted natural landscape punctuated by native animals. We spent a large part of this journey last year oohing and ahh-ing over fluffy baby lambs that shared their habitat with thousands of nesting pink flamingos. At times a ñandú, an ostrich-like animal, sprinted alongside our car, reminding us of the inexhaustible road-runner cartoon character. The wind blew so hard we felt as though our car was stuck inside a hair dryer; when we opened the windows, our hair instantly went horizontal. It was awesome, in the truest sense of the word.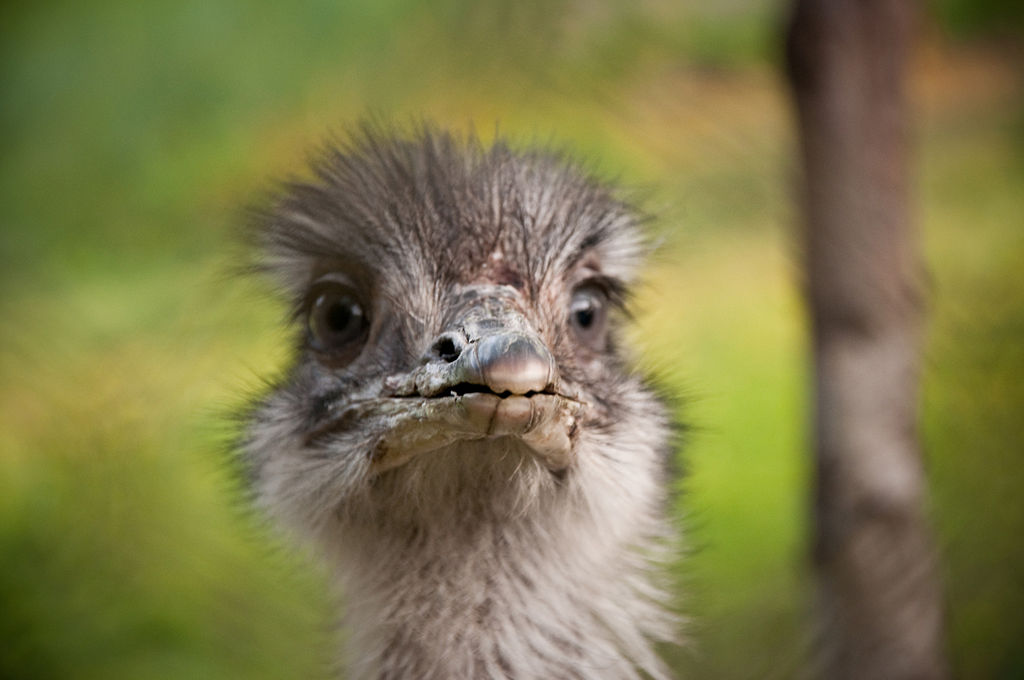 How Much Time Do We Need?
We recommend spending a minimum of four nights at Torres del Paine, although the Park offers so much to see you could easily stay much longer. Should you have additional time and want to explore other areas, you might also consider a visit to Fitz Roy in Argentina. Another amazing alternative is a three-night cruise on the top-notch Australis line, which we describe in more detail below.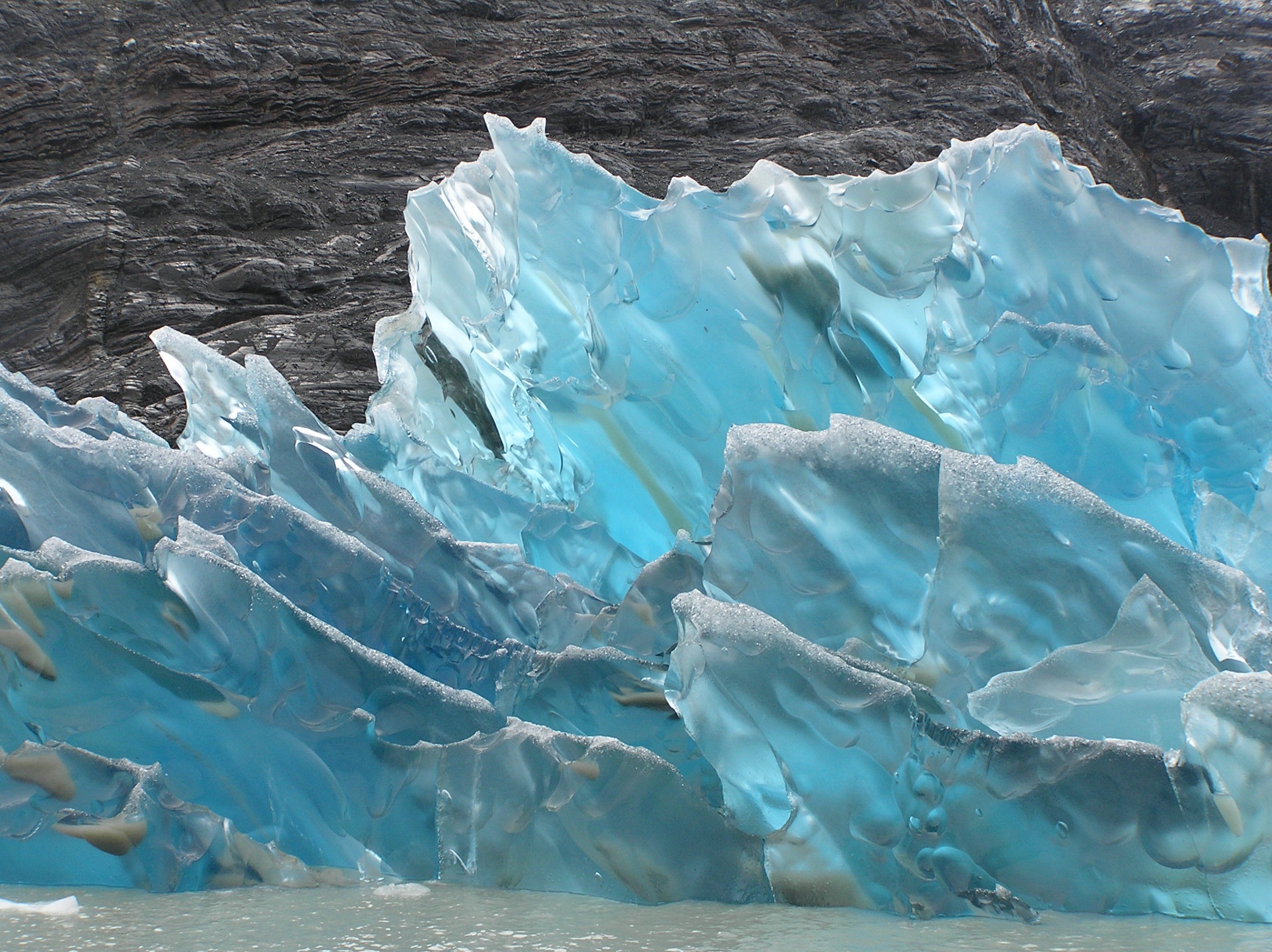 Where to Stay
We suggest staying at either Tierra Patagonia Hotel and Spa, located just on the outskirts of TdP, or at Explora Hotel Patagonia. Both sustainably-built hotels are beautiful and cozy refuges with drop dead vistas from every room. Featuring minimalist architecture, the properties were designed to blend in with the natural environment, keeping the focus on the outdoors. Yet no details are overlooked inside. One family member who often travels internationally and has been fortunate to stay in some of the world's finest hotels has placed Tierra at the top of his personal "world's best hotels" list. We agree. We enjoyed every aspect of our stay there, with one of our favorite features being the indoor infinity pool; it's one of the best places to soak up the view, and it served the dual purpose of keeping our kids over-the-moon happy.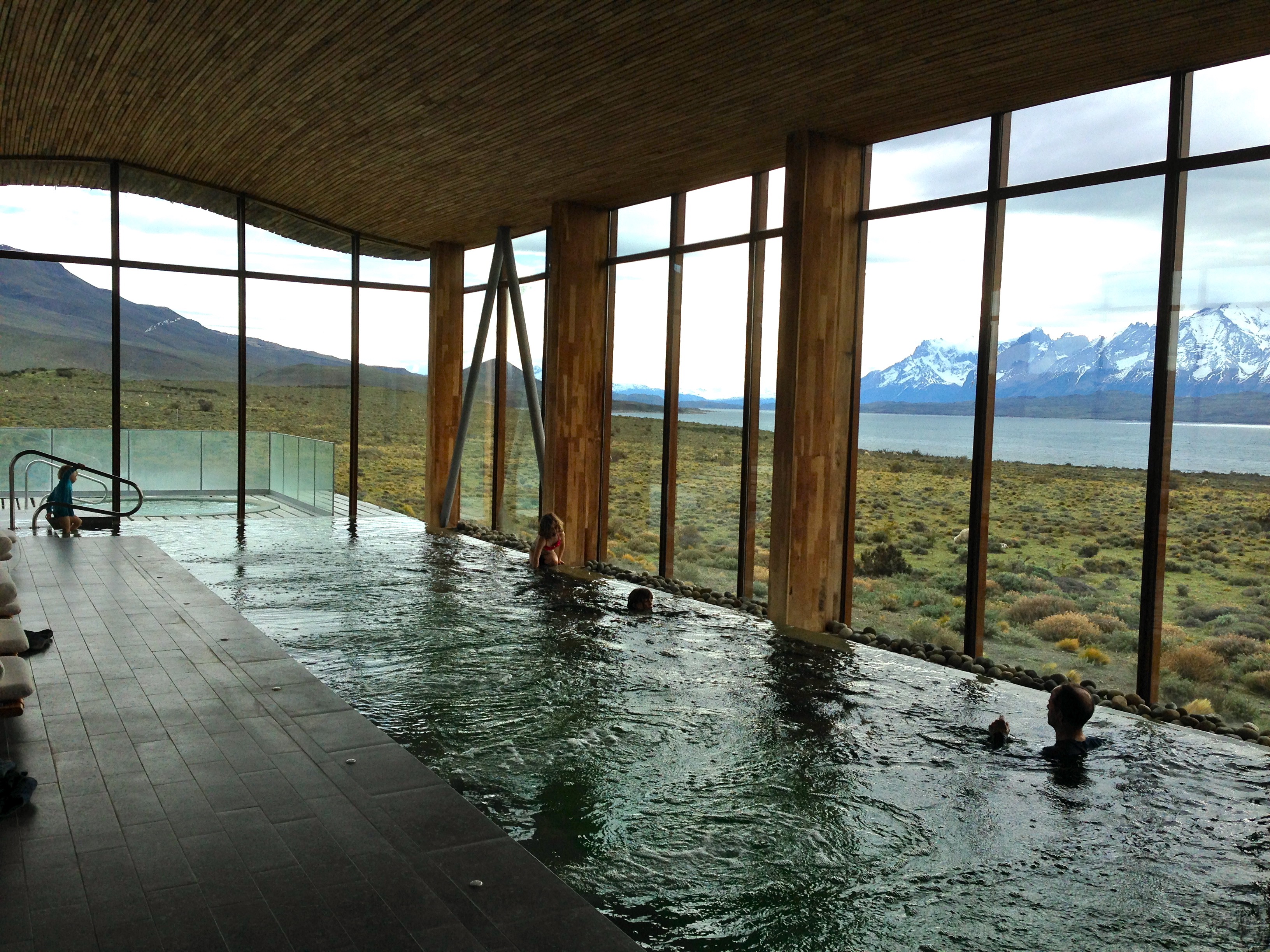 Speaking of children, there were not a lot of them at Tierra, but they were quite welcome and babysitters are available with advance planning. We hired one for a day so that we could do a hike in an area the locals call "puma valley." (We were happy to not see any of the large cats during this hike, although they are quite abundant; you definitely do not want to take this route without a guide.)
Because all of our adventures were to take place within the confines of TdP, we found it much more convenient to stay at Tierra. However, another good lodging option is The Singular, in Puerta Natales, which you will pass through on the drive from Punta Arenas. It's about an hour south of the Park. The bustling town was once a busy trade route and has recently become a foodie mecca of sorts.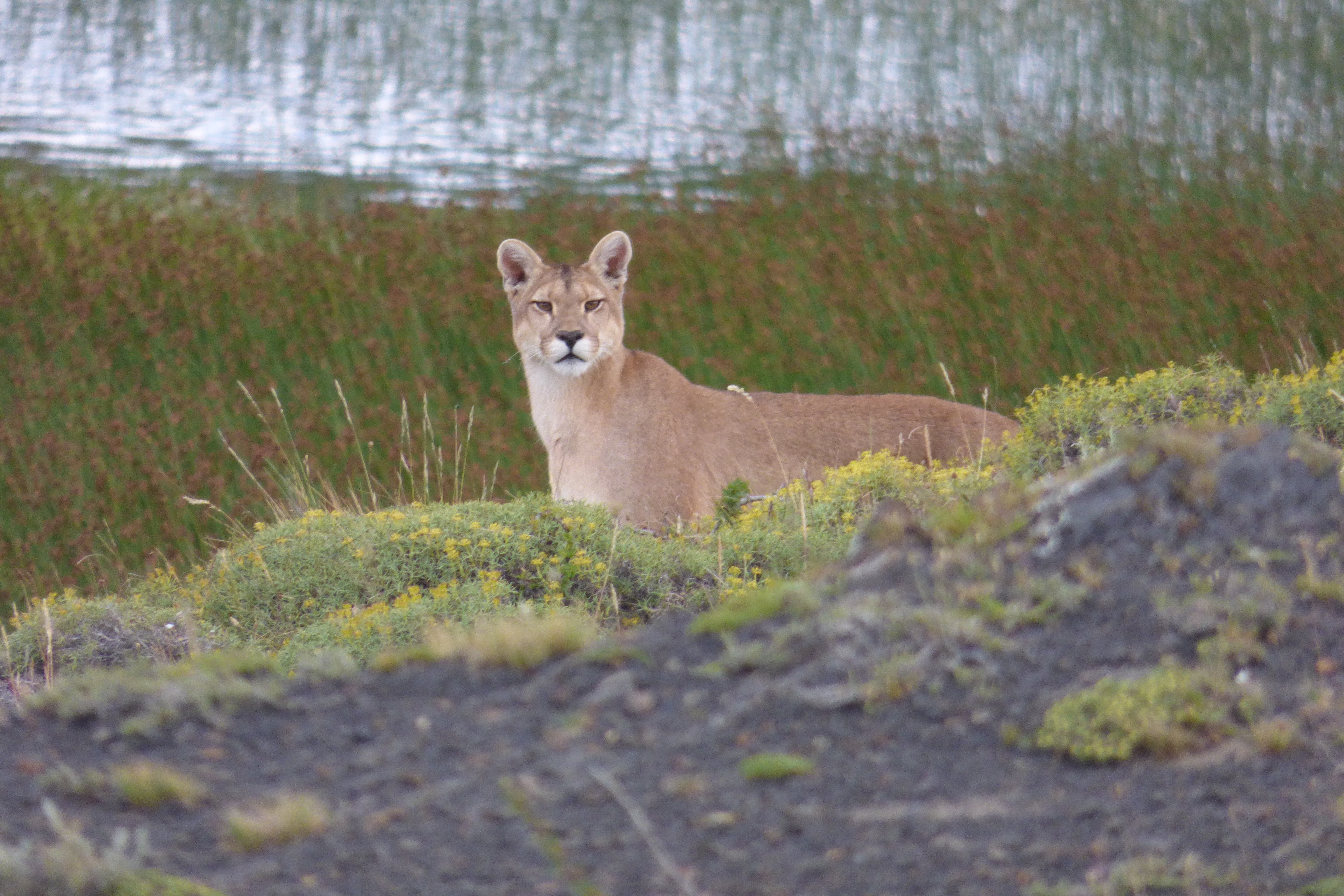 Dining
Much like national parks in the U.S., there really aren't restaurant "options." You eat wherever you end up at at the end of the day, which comes late because the sun does not set until 9 or 10 p.m. We generally ate earlier though and discovered that the creative chef at Tierra uses local ingredients to make deliciously sophisticated fare. They also offer a children's menu, and even have special kids' tables featuring wool cushions on the chairs – three white and one black. Our kids loved the chirimoya and frambuesa (raspberry) smoothies. The chirimoya is a local fruit that tastes like ice cream.
If you visit Puerto Natales, you should try to get to Afrigonia, a restaurant featuring African and South American-inspired fare. One of the most popular dishes in the region is called centoyo, which always reminds us of a line from the movie Princess Bride, and consists of local king crab slathered in mayo. (Chileans love their mayo, so if you're not a fan, make sure to ask for it on the side.)
The Great Outdoors
What was once the sole territory of extreme athletes has slowly and deliberately become more accessible to mere mortals. Most people explore Torres del Paine on foot or horseback with the large majority of travelers being hikers and climbers. Last year, in part because we were with our kids, we made the surprising discovery that unlike national parks where you have to hike for miles to experience the gems, the majority of highlight sights in Torres del Paine are visible by car.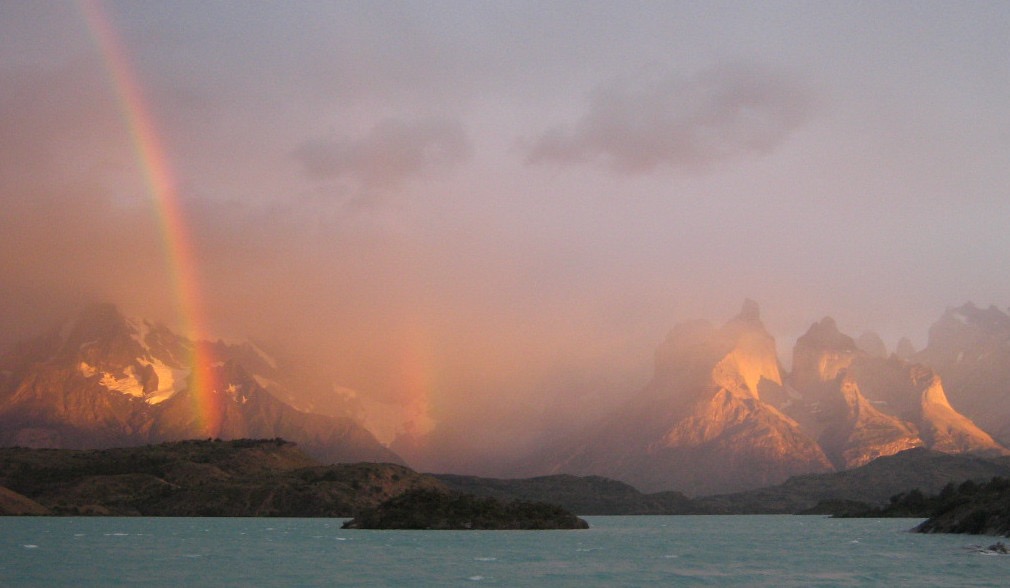 Having said this, for us, the best way to truly experience Patagonia is on foot. The most popular route is the "Circúito," a seven-day trek that involves intense ups and downs during the day with nights spent in the refugios or in tents. It requires a high level of fitness and is not for the faint of heart.
For those with less time, the "W" is the way to go – it's a shortened version of the Circúito (four days) that hits the key points – the French Valley, Lago Grey, Lago Pehoé and the base of the Torres. We did this on our first trip to Patagonia and re-visited parts of it again in 2014 with our 5- to 8-year-old kids in tow.
One of our most memorable experiences occurred in the French Valley. Standing in one spot we witnessed four vastly different landscape and weather phenomena: avalanches tumbled down massive slopes to our right, sunlight danced upon the vibrant robin's egg blue water of Lago Pehoé in front of us, the towering sandy backs of the three Torres rose from the desert to our left, and behind us, it snowed.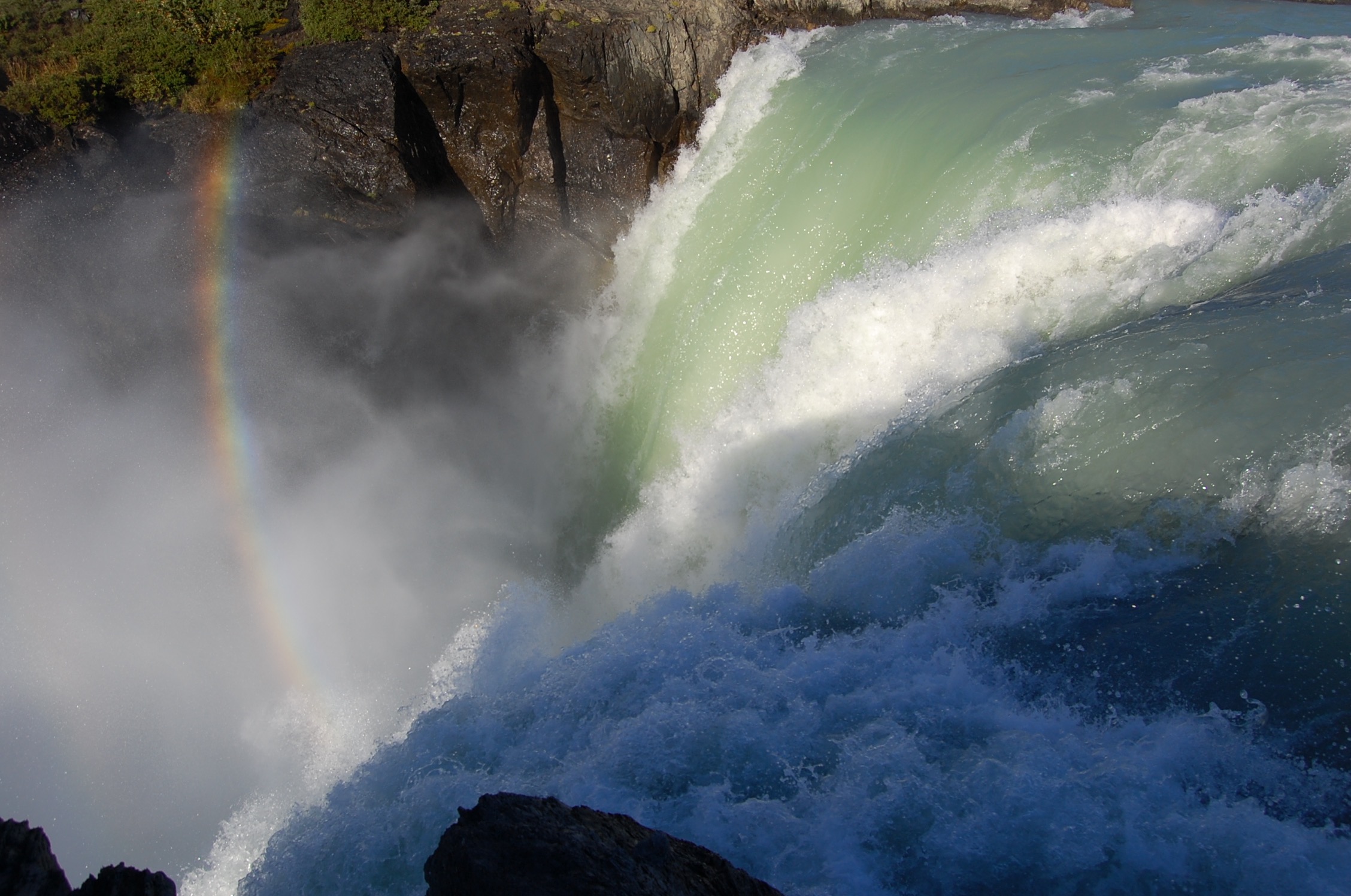 While some of the day hikes are gentle and doable on your own, we strongly recommend going with a guide for most of them. Both Tierra and Explora lead a wide variety of half- and full-day hiking choices, ranging from easy to very intense. The guides are quite knowledgeable about all things TdP-related and we found them to be cautious and safety-conscious. They also lead other excursions including South American "estancia-style" horseback riding. Other companies offer zodiac boat tours of the lakes, allowing you to get right up next to the glaciers.
If you stay at Tierra, you will meet with your guides by 3 p.m. the day before your next adventure to plan. As we witnessed in the French Valley, weather conditions can vary dramatically within a span of a few miles, making some routes unadvisable at best. Last year, for example, we took the kids to the must-see Salto Grande, a majestic powder blue waterfall that boggles the mind due to the sheer water volume. When we got there we learned from our guide Luis "Nacho" Miranda (who took many of the beautiful photos in this post) that there are days when you would never want to go because intense winds can blow you dangerously close to the water. We were glad to have Nacho! We were also thankful for our high-quality, all-weather gear. We needed it and definitely suggest making the investment in good outdoor wear.
For a completely different perspective on the region, we cannot say enough positive things about the luxurious Australis cruise line, which offers exceptional tours. The small ships sail around the region's fjords, Tierra del Fuego and Cape Horn, and include expeditions on land. The remarkable scenery includes massive ice fields as well as native animal species such as elephant seals and penguins. A number of our family members did these cruises last year and rank them among their favorite travel experiences of all time. One of many highlights was chipping "millennial ice" from ancient glaciers and drinking it with scotch.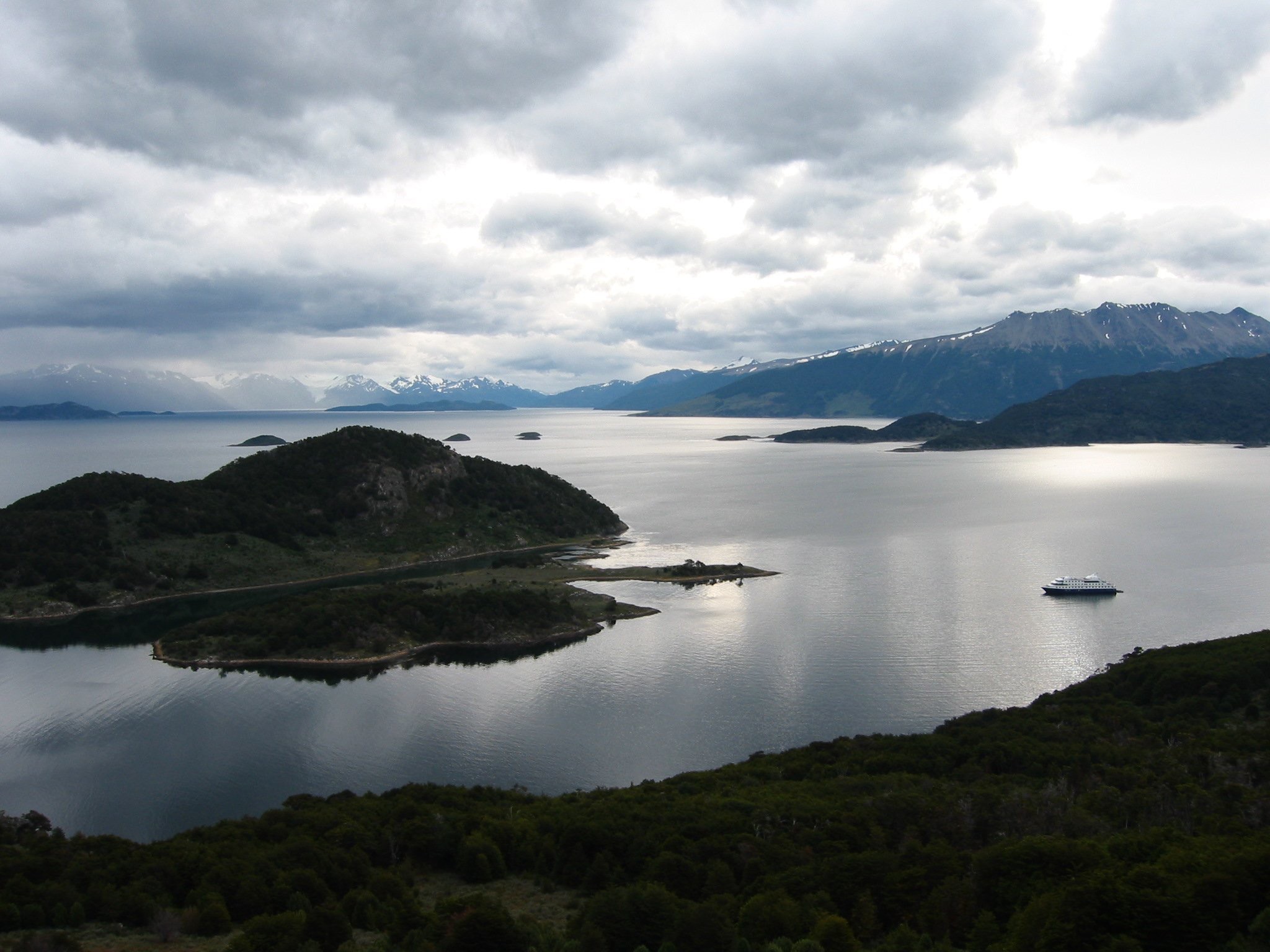 Regardless of how you choose to experience Patagonia, the vast expanse of untouched natural beauty is nothing short of magnificent. There were many moments when we just felt small. No matter which way you look, you're likely to see something remarkable: glaciers collapsing into Lago Grey; condors floating overhead; grazing wildlife; or guanacos, which resemble llamas or alpacas but don't spit at you.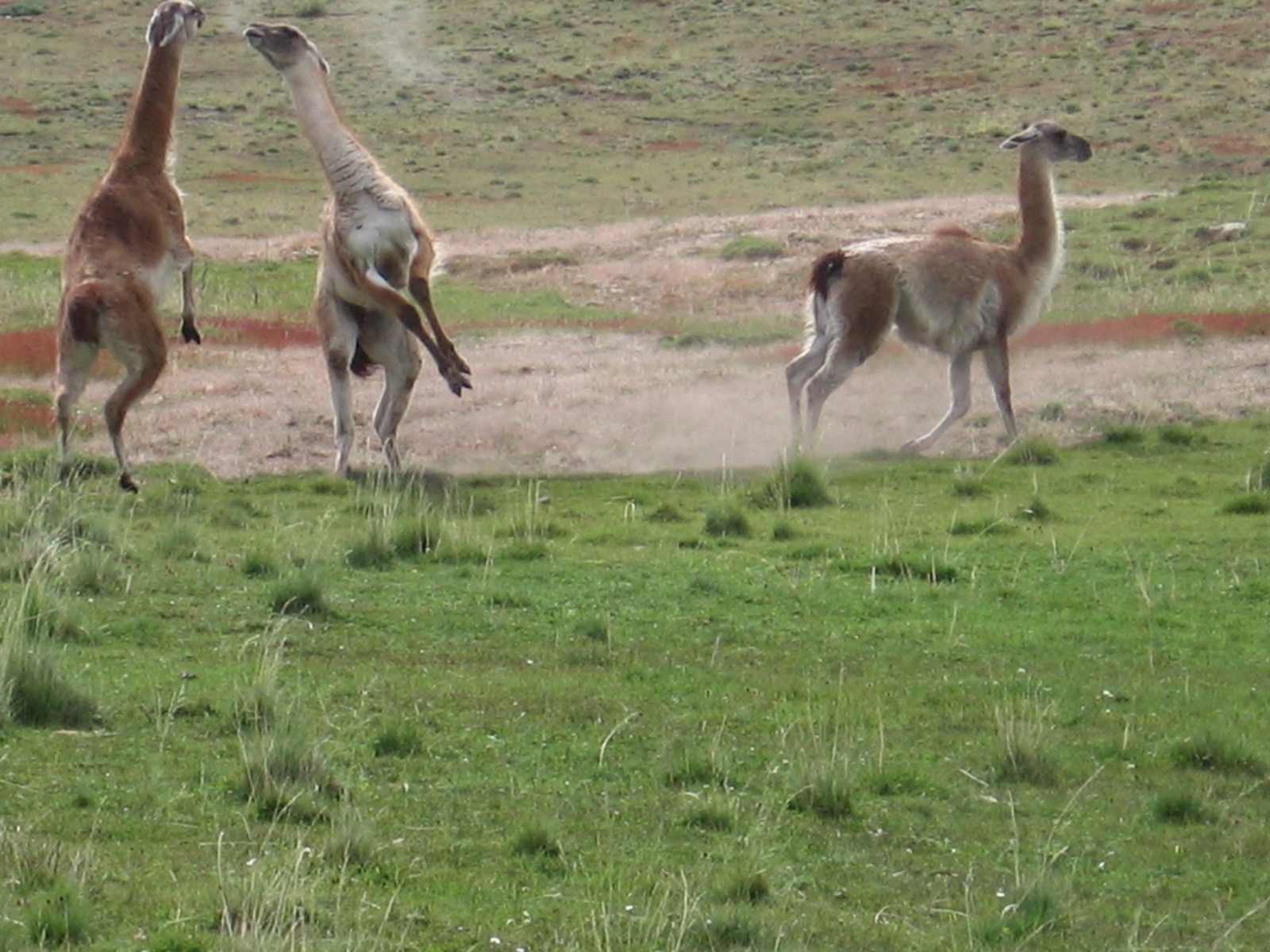 Now Is The Time to Go!
Sadly, Patagonia's magnificent glaciers are receding rapidly. We don't mean to sound alarmist, but the landscape is changing so quickly that visiting ten years down the road will likely mean a completely different experience. So if you're going to do it, we believe now is the time to go.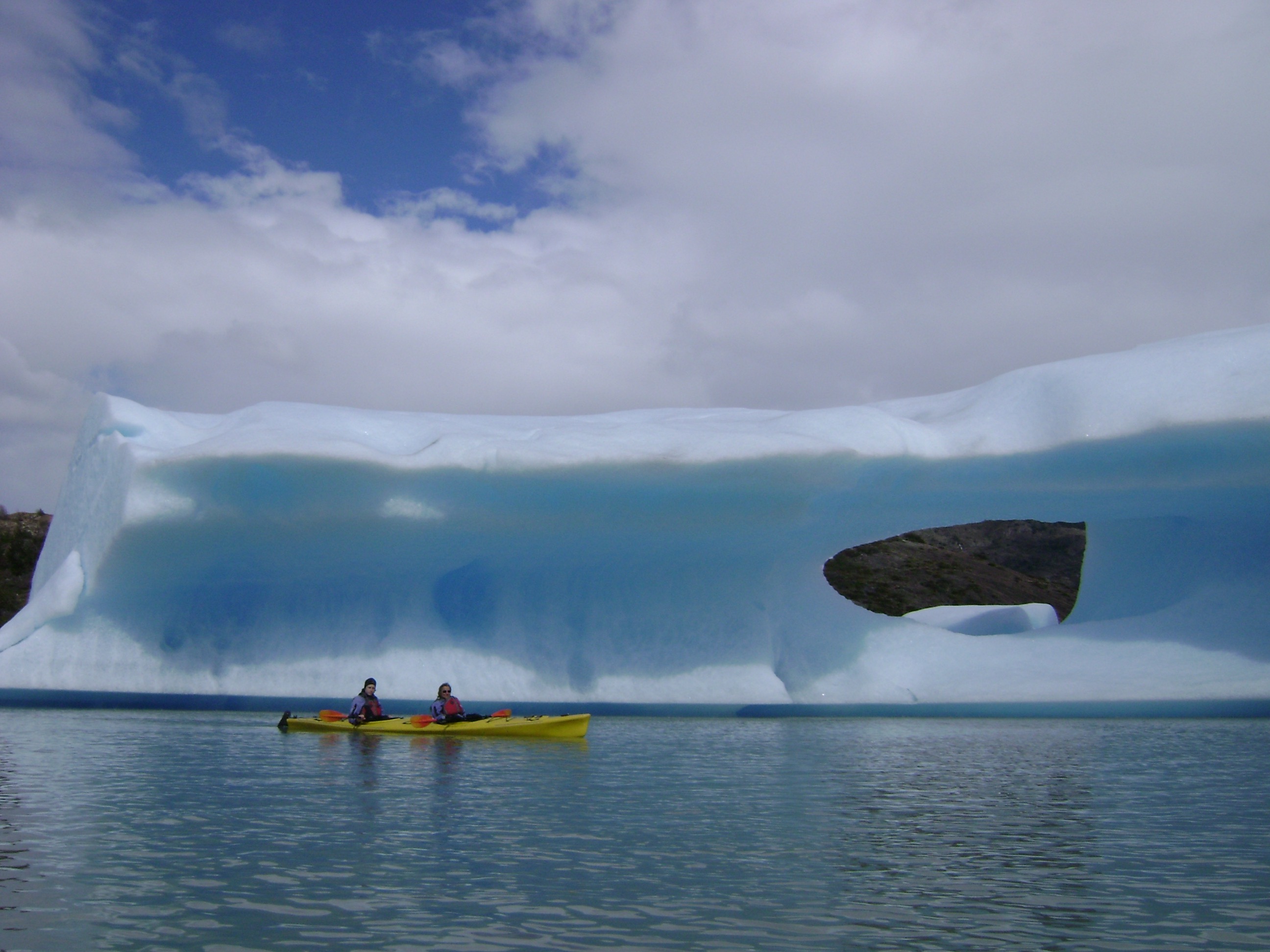 We're Here to Help
Patagonia is not for everyone but for those with adventurous spirits it provides the ultimate "bucket list" trip. As with all travel in Chile, we recommend adding extra time into your itinerary for unforeseen issues. And before flying home from Santiago, we hope that you will take an afternoon to visit us at our family vineyard in the Casablanca Valley. We'd be happy to welcome you.
For additional information, we suggest the Chile Moon Travel Guide by Wayne Bernhardson. You may also feel free to e-mail us at guests@kingstonvineyards.com for planning assistance or further travel tips.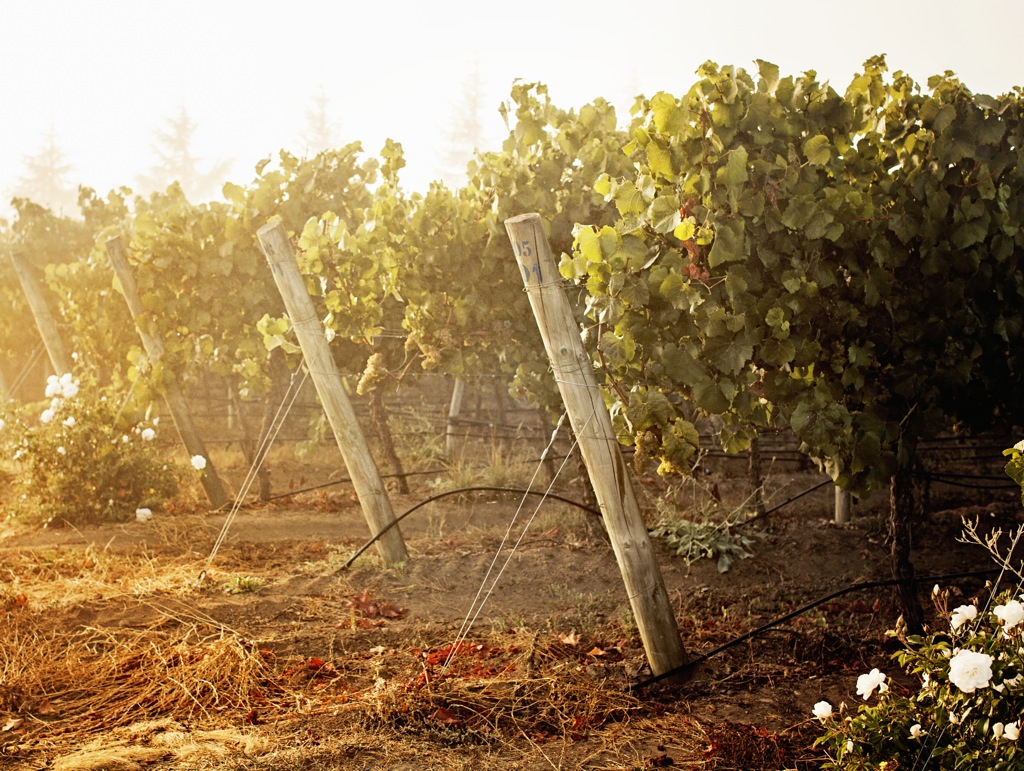 Comments
Commenting has been turned off.