Blog
April 26, 2017 | Travel | Courtney Kingston
10 Things to Do in Santiago

Just about everyone who visits Chile passes through Santiago at some point. Because the vast, eclectic city has so much to offer, we've decided to divide up our blog posts into three parts so that we can focus on different aspects of the thriving capital. In January we wrote about Santiago's imaginative food scene. Today we're sharing great ways to spend a day or two in the city. Here's our short list of our personal favorites. We hope you enjoy it!
What to do in Santiago
1. Explore Barrio Italia. We love this colorful area for its funky niches, secret passageways, unique shops, and creative flair.We think of it as a mini SOHO. About four blocks long, it's packed with artists refining their crafts — on one of our visits we peeked through a window and watched Senegalese dancers practicing to drums. Nearby, a man made petite wooden guitars by hand. The architecture feels European, yet the brightly painted storefronts carry everything from antique books to artisan shoes to baby bibs that are uniquely Chilean.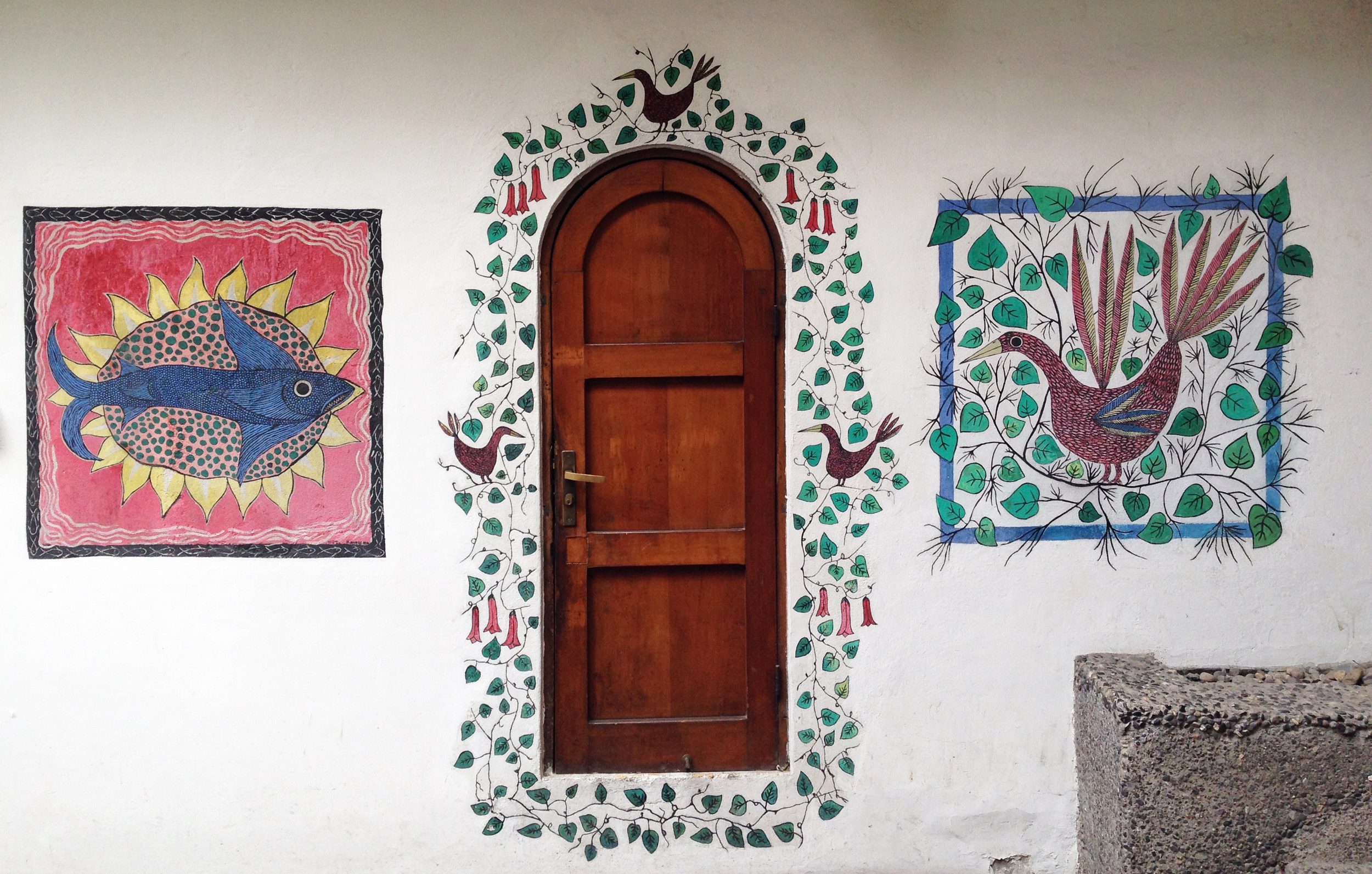 We recommend spending a few hours wandering around. If you happen to love chocolate as we do (there are some days when we have it with breakfast, lunch and dinner) stop by Xoco Por Ti, a teeny hot chocolate shop (which also sells coffee) located in a quaint hidden courtyard. Chileans love jazz, so you will always hear music coming from someplace. If you go at night, The Jazz Corner is fun for live music and a glass of wine.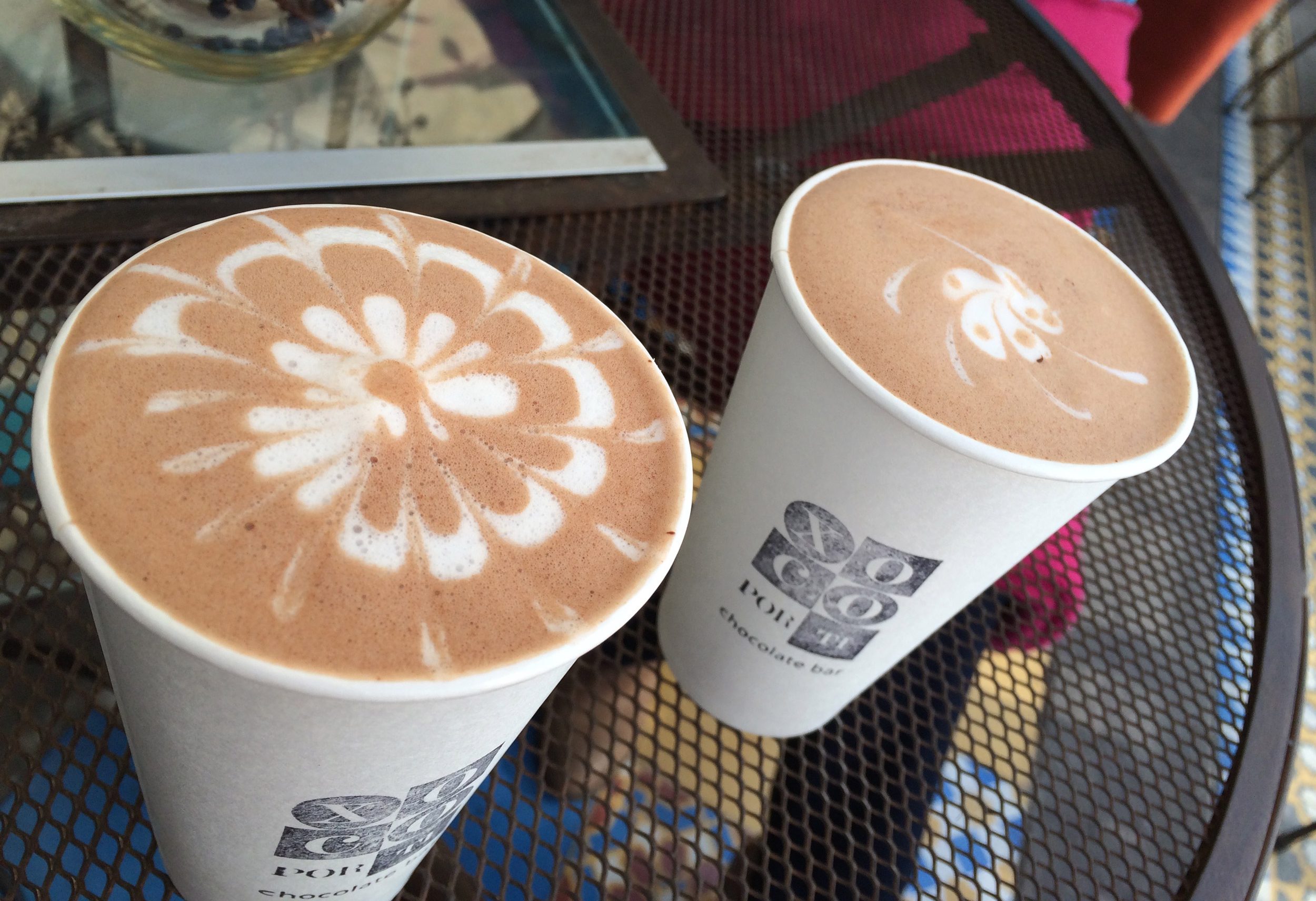 2. Visit a Park. Santiago's biggest common area, Parque Bicentenario, also happens to be its newest. Much like San Francisco's Crissy Field, the re-claimed, well-planned locals' open space is on the edge of a nice residential neighborhood, called Vitacura. A pleasant place for people watching, there are running and biking trails, the play structures are incredibly clever and unique, and it has clean bathrooms! Our kids love going because you can feed the flamingos and black necked swans; little gumball machines distribute the food for 100 pesos. Cool sculptures, such as a massive two-story bronze sculpture featuring larger-than life bicyclists looking through telescopes, are scattered throughout the park.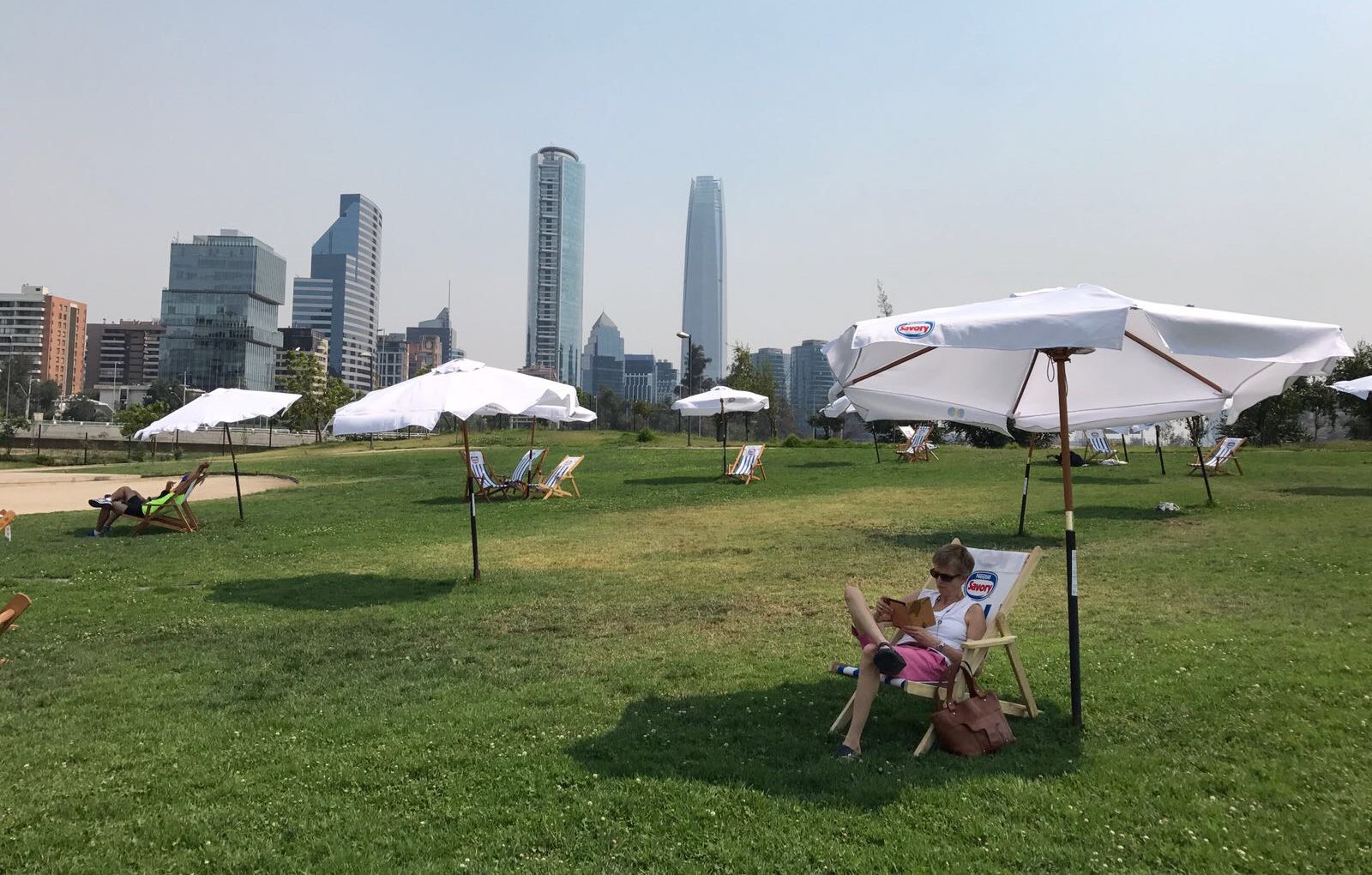 On weekends, you can also expect to find artists selling their works along the park perimeter. The park's January Festival de Cine Wikén shows large screen, open air movies at dusk. Throughout the park there are colorful beach chairs and umbrellas set up so it's easy to find a spot for taking in the scene. It's also a great place for a picnic with smoked Patagonian salmon from nearby La Pesca de Mekis, a whole wheat mushroom empanada from La Punta, or just grabbing una paleta de chocolate from the ice cream truck.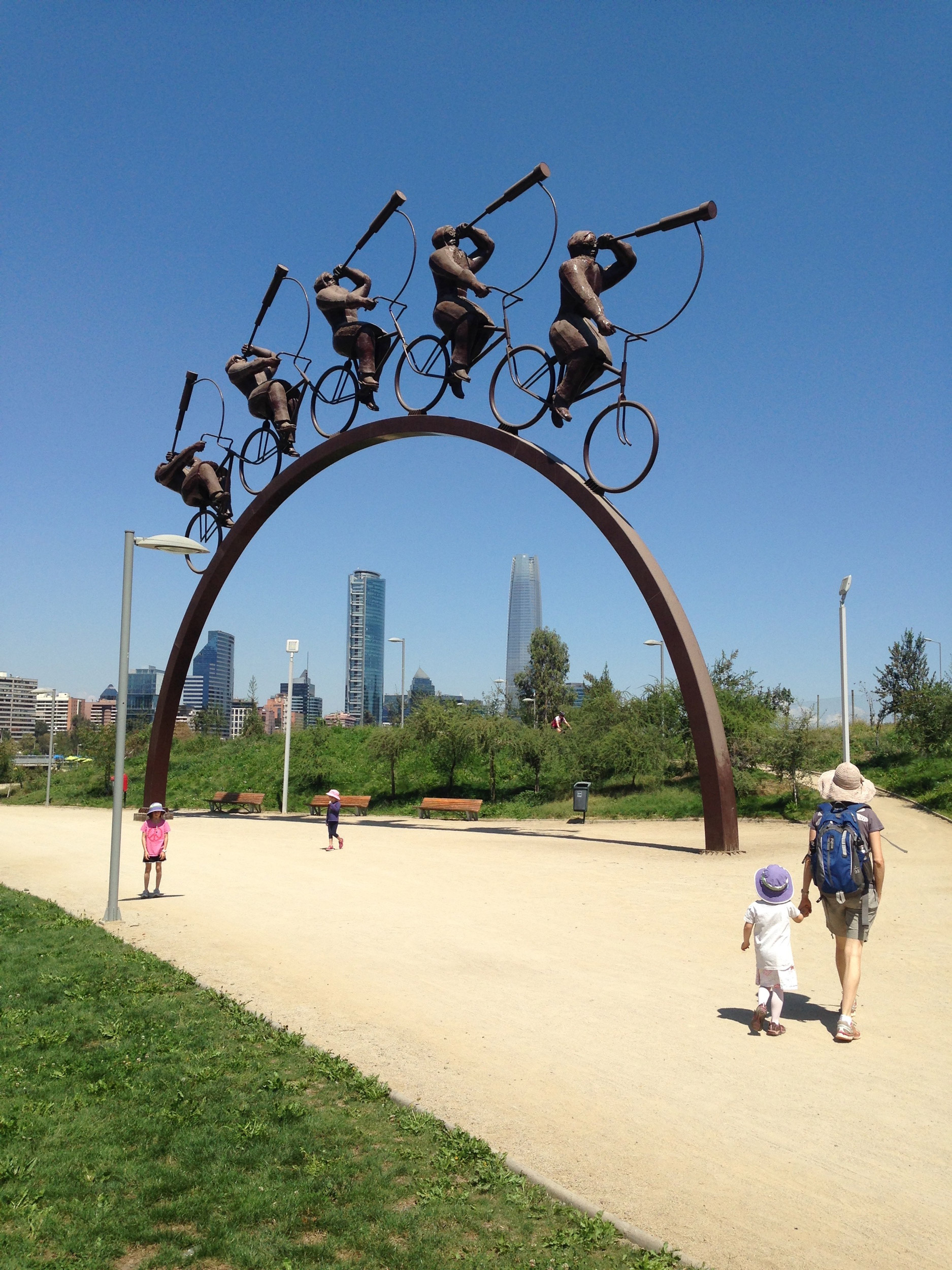 If you don't have much time but want to get outdoors, we recommend Parque Forestal, nestled downtown close to El Centro. Much smaller than Parque Bicentenario, the pretty tree-canopied park features antique streetlamps and stone fountains and feels like an urban oasis in the middle of the bustling city. It's a nice place for a stroll and is an easy walk from some of our favorite hotels, including the Singular, in the Lastarria neighborhood. We recommend stopping in Castillo Forestal for a basil lemonade.
3. Check out a Museum. Santiago has a number of great museums but the two that stand out for us are the Museo Chileno de Arte Precolombino and the Museo de la Memoria y los Derechos Humanos. As a college student at Princeton I adored Professor Griffin's Pre-Colombian art history class, so I always enjoy visiting the recently redone Museo Chileno de Arte Precolombino, located in the heart of downtown. The beautifully designed museum is a quiet sanctuary amid hectic surroundings. Small and purposely dark, the state-of-the art space showcases and preserves Incan and Mayan art in ingenious ways – you press a button, for example, that slowly opens a glass-topped drawer containing centuries old textiles in order to see them up close. All of the pieces are nicely curated (and captioned in both Spanish and English) so that you don't get overwhelmed. We find one of the most fascinating objects to be a "quipu", which looks like a sea creature made of knots, used for keeping track of finances; we think of it as an ancient version of Quicken.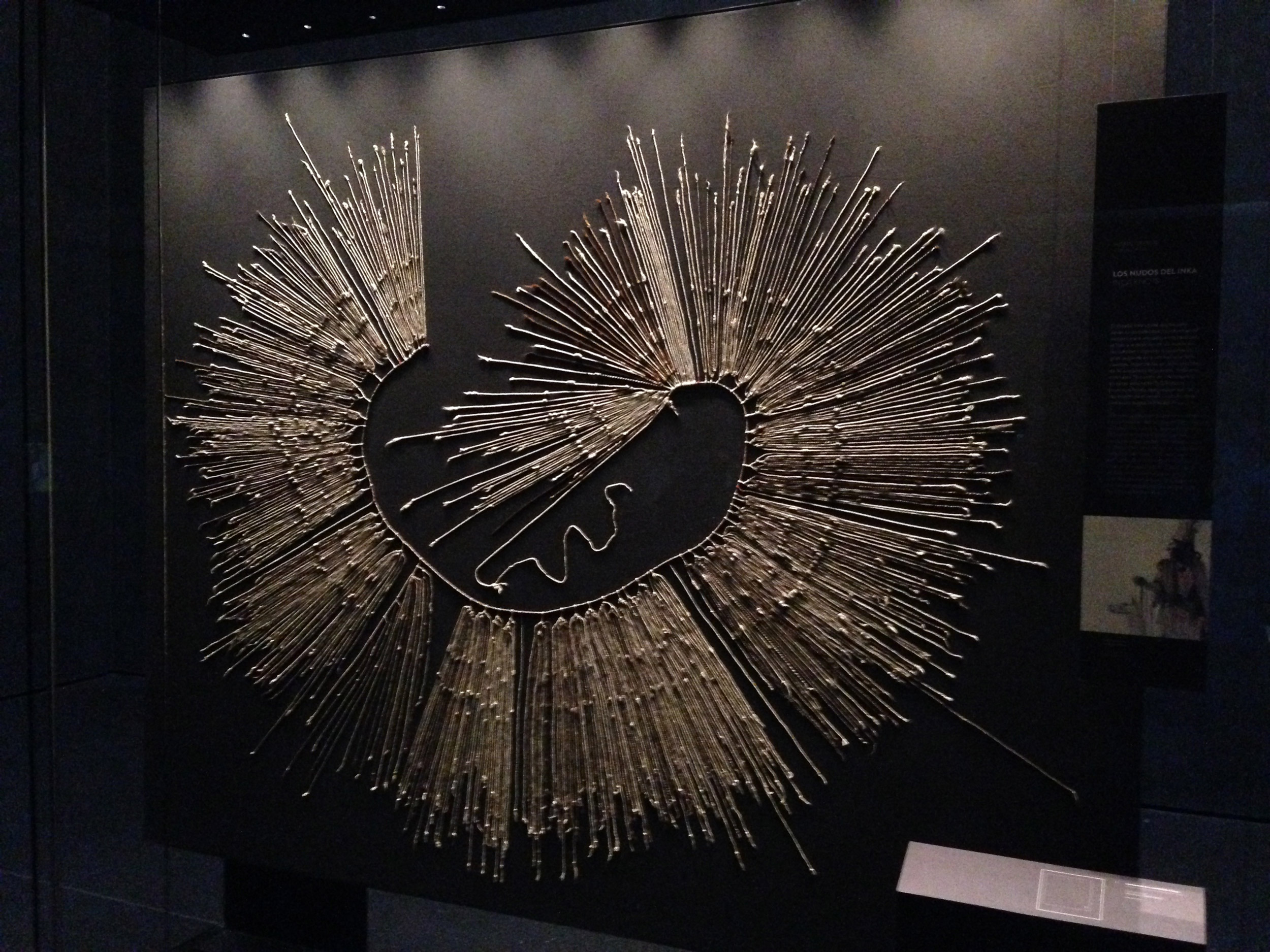 The Museo de la Memoria y los Derechos Humanos has a completely different vibe. A visit here is an emotional and sobering experience – it's much like going to the September 11 Memorial – and often elicits powerful, visceral reactions. The tour begins underground and guides you up three floors, each level representing different years in Chile's recent and traumatic history. Amazing videos of actual footage accompanied by English audio guides make you feel as though you're there, living the vivid history that leads to one of Chile's darkest hours. We highly recommend it if you're interested in learning about Chilean history and politics; we left the kids at home for this one.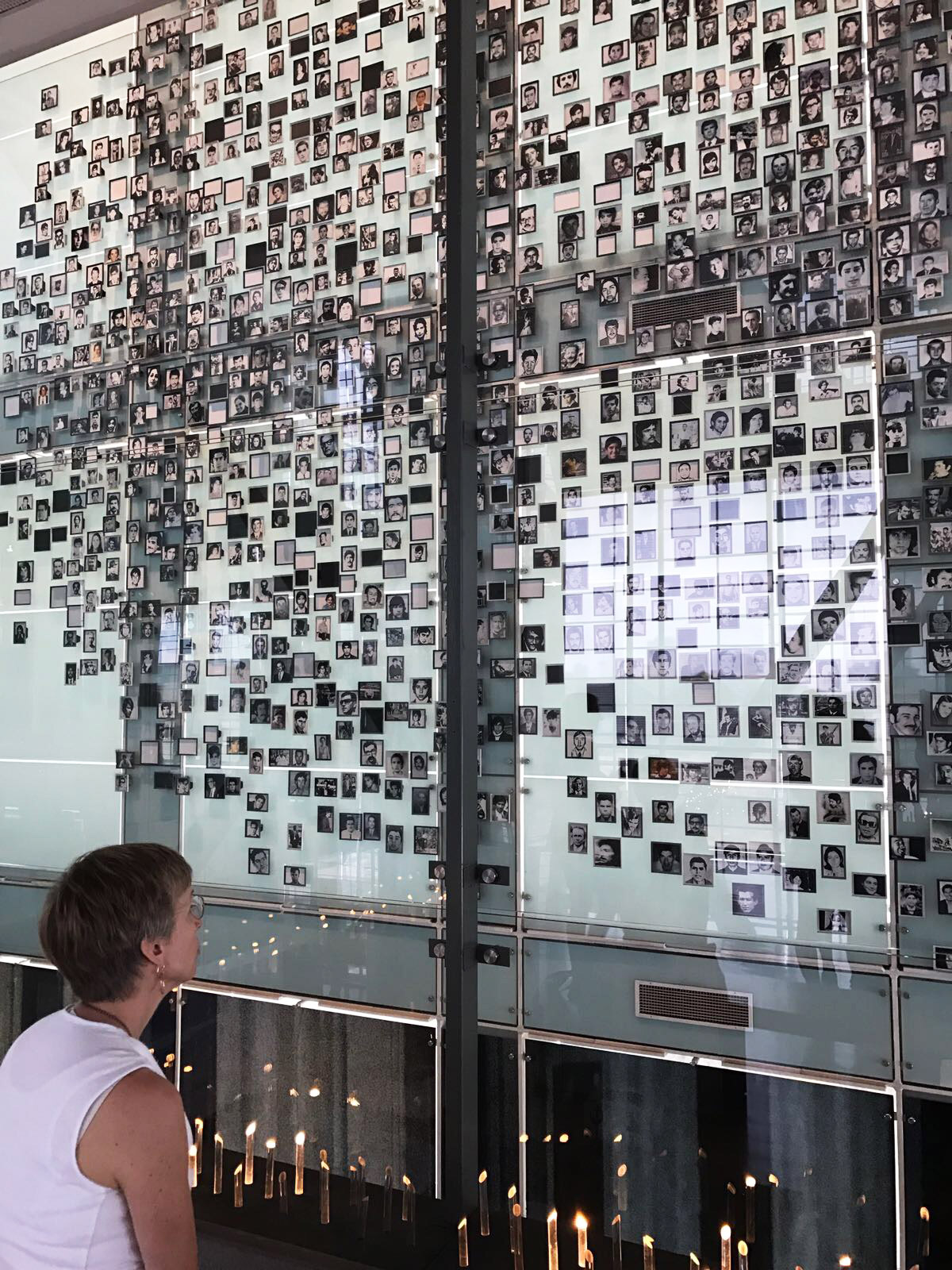 Afterwards, decompress at Parque Quinta Normal by riding a pedal-operated go kart or paddle boat (we laughed a lot while doing this because our boat only went in circles) or playing with old-school wind-up toys sold by park vendors. If you're looking for an off-the-beaten path spot for lunch, the quirky Peluqueria Francesa is a good bet. It's the only place in the world (that we know of) where you can walk through an active barbershop with men getting shaves in original barber chairs to reach a restaurant. Waiters wearing collared shirts, ties and vests serve food amid decorations including antique grooming sets, razors, and posters of "classic" hairstyles. While the ambiance is much of the fun, the food is good, too.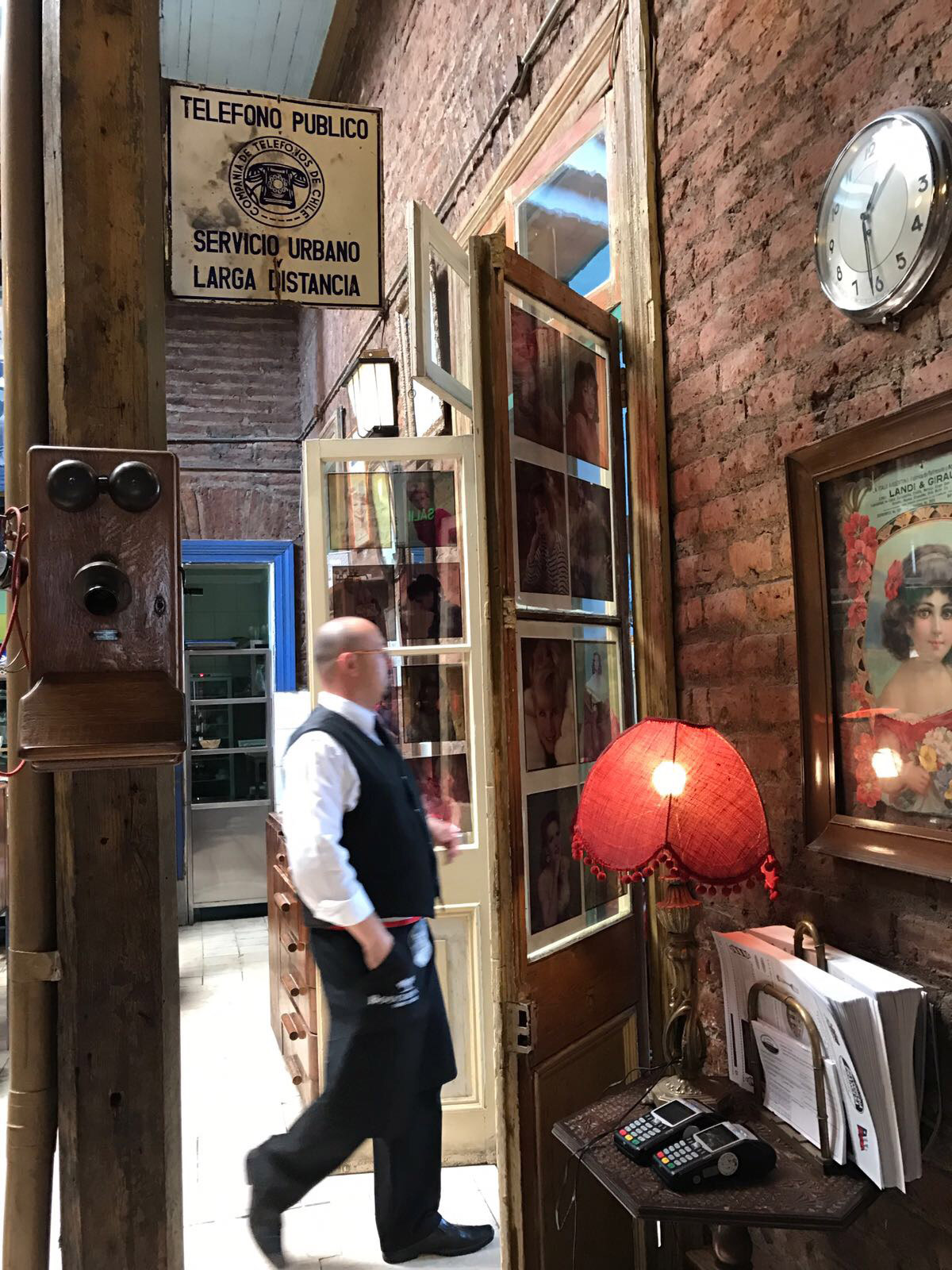 4. Stroll through Barrio Yungay. We recently explored this historic part of town after eating at Peluqueria Francesa and loved it. The eclectic neighborhood features quaint European architecture and cobblestone streets that make us think it's someplace our grandparents would have hung out, hidden behind a good amount of not-so-quaint graffiti. It's a small area, and like all of Santiago, it has its fair share of Chilean flair. Our favorite discovery was a literal "catwalk" two stories up where someone had created a suspended walkway from their window to a tree so their cat could get out for fresh air.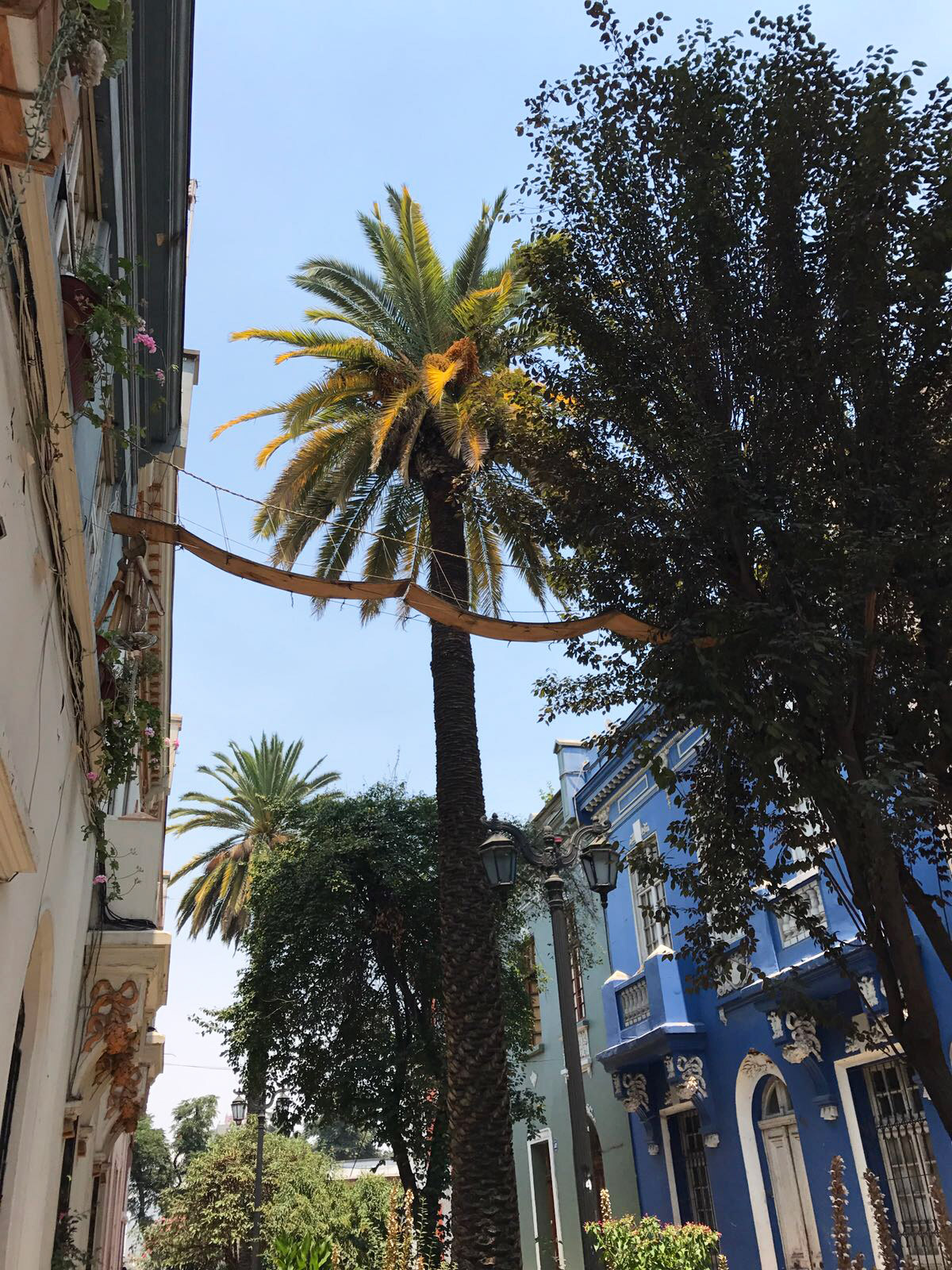 5. Hang out in Barrio Lastarria. Located near the Universidad Católica, this neighborhood is filled with young "heepsters" (as Chileans say it) sitting outside and enjoying life. Art fans might want to check out a show at the GAM, a performing arts center named for Chile's beloved poet Gabriela Mistral, or visit Interdesign, a super-cool design store. Known for its late night scene, we generally go to Lastarria in the daytime for coffee or ice cream and people watching. And speaking of ice cream...
6. Eat Ice Cream! We've alluded to this a number of times in previous posts, but Chileans LOVE ice cream. It's somewhat of a national passion – you can even buy it on buses. According to a 2010 USDA commodities study, Chile is the largest ice cream consumer in Latin America. We don't doubt it. People seem to eat it every day, at all times of day - we always smile at the sight of serious-looking businessmen in three-piece suits devouring a cone mid-afternoon. Shops specializing in traditional Chilean flavors such as manjar (dulce de leche) or chirimoya (custard apple) are all over town, and the city offers a number of artisanal shops selling flavors such as mild avocado or cantaloupe. You really can't go wrong with any of them, but we especially like El Toldo Azul, a newish artisanal shop in the El Golf neighborhood (our kids swear by the chocolate ice cream) or the original Emporio La Rosa near Lastarria.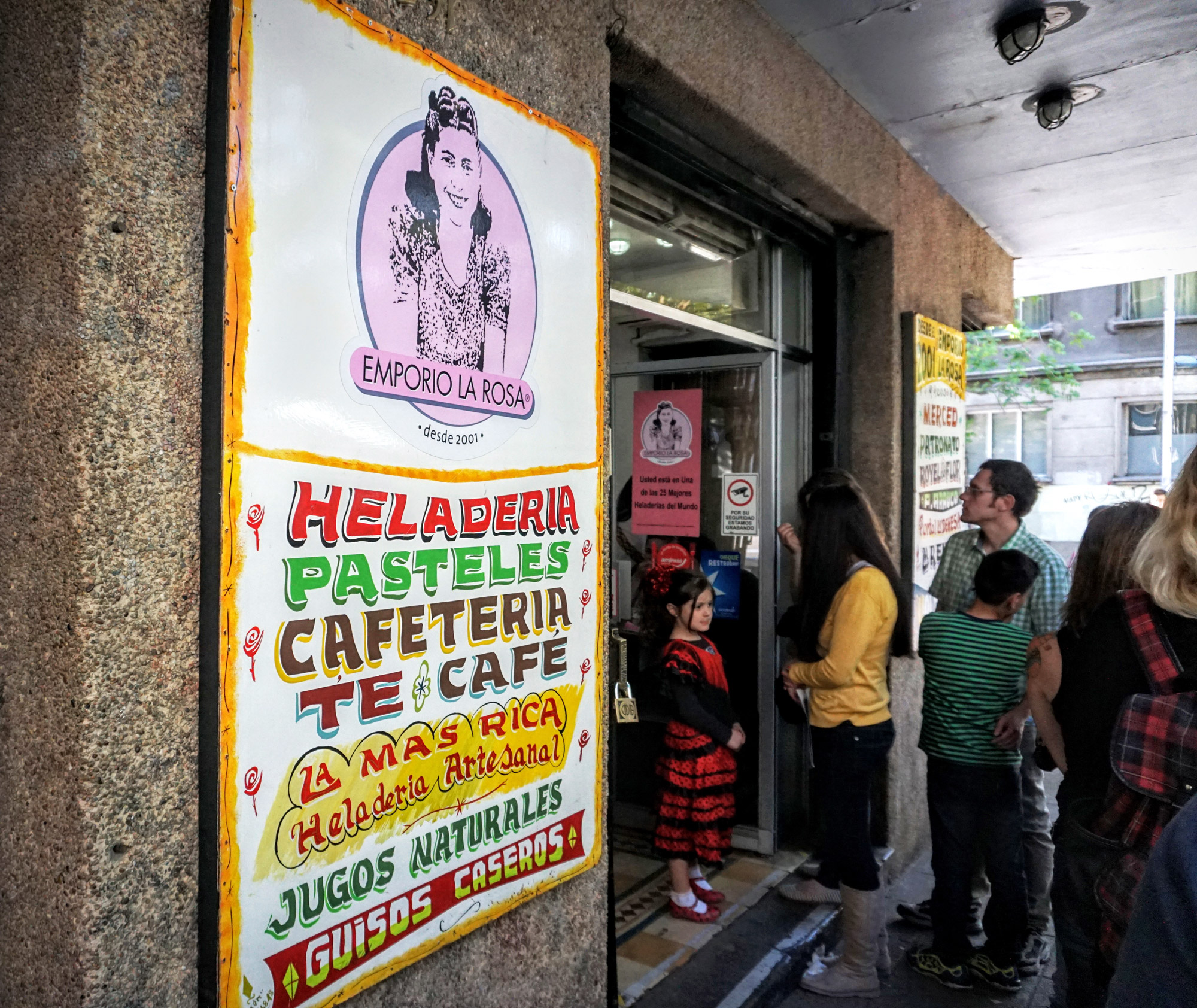 7. Tour Pablo Neruda's House. A great way to glimpse the life of Chile's most famous poet and also get a dose of history is to visit La Chascona Casa Museo, one of Pablo Neruda's three homes, located in the Bellavista neighborhood. An audio tour (available in both English and Spanish) follows a brief movie and takes you through the bright blue, quirky set of buildings connected by walkways that make up the home Neruda built for his mistress. Eclectic artwork gives you a sense of his aesthetic. The tour takes roughly an hour, but make sure to keep in mind there is often a line to get in and the stairs may pose challenges for those who are less mobile.
8. Go for a Guided Walk. One of the best ways to get an overview of Santiago is to take a walking tour. We highly recommend Tours 4 Tips, a company founded by our friends, a Kansan married to a Chilean. They offer a 3-hour "highlight" tour that takes you through the Bellas Artes neighborhood and by La Moneda (the presidential palace) and an "offbeat" version, which walks you through the Esmeralda neighborhood, the Mercado Central (which we referenced in our "Where to Eat" post), and the General Cemetery, a surprisingly relaxing place.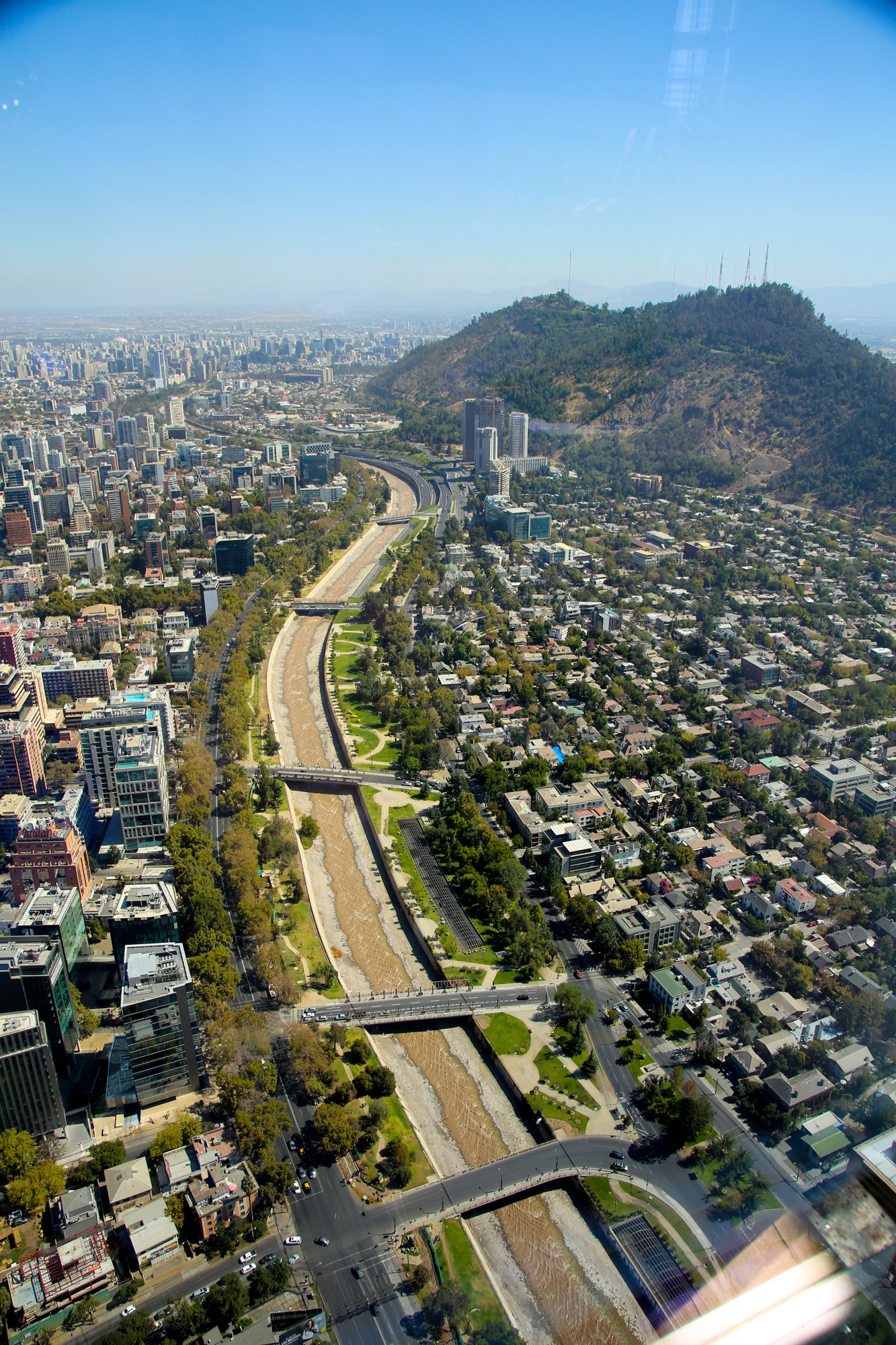 9. Take in the View. For a birdseye view of the city, go for a ride on the newly refurbished Teleferico Metropolitano to Cerro San Cristobal. The recently restored gondola floats above the city, making a fun experience for kids of all ages. A 22-meter statue of the Virgin Mary overlooks the Catholic city. While you can hike to the base of the statue if you want, we mostly enjoy going for the gondola ride and the view. This is a popular tourist destination so be aware of pickpockets.
10. Get out of Town. One of Santiago's most magnificent features is its backdrop: the Andes. If you're interested in heading for the mountains but don't have much time, we recommend Cajón del Maipo a beautiful canyon located about an hour's drive from Santiago. (We'd be happy to recommend drivers, should you decide to go.) There is a dam and a reservoir which can be viewed from numerous walking and hiking trails – some easy, some quite challenging – and there are also action-adventure opportunities. Cascada de las Ánimas, an ecotourism destination that has been run by our winemaker Amael's family for generations, offers zip lining over a canyon, horseback riding and soaking in thermal hot springs surrounded by the soaring Andes. There is also a wonderful lodge and cabins, should you want to stay for the night.

We're Here to Help
Recently someone asked us why we do this blog. It's because we feel Chile is such a special place that it deserves to be shared. As Chilean-Americans, we feel we offer a unique perspective on the country – we can view it as Chileans do, as well as see it through the eyes of Americans – which we hope is helpful for those considering a trip to Chile. Of course, we hope you'll come see us at our vineyard in Casablanca, too!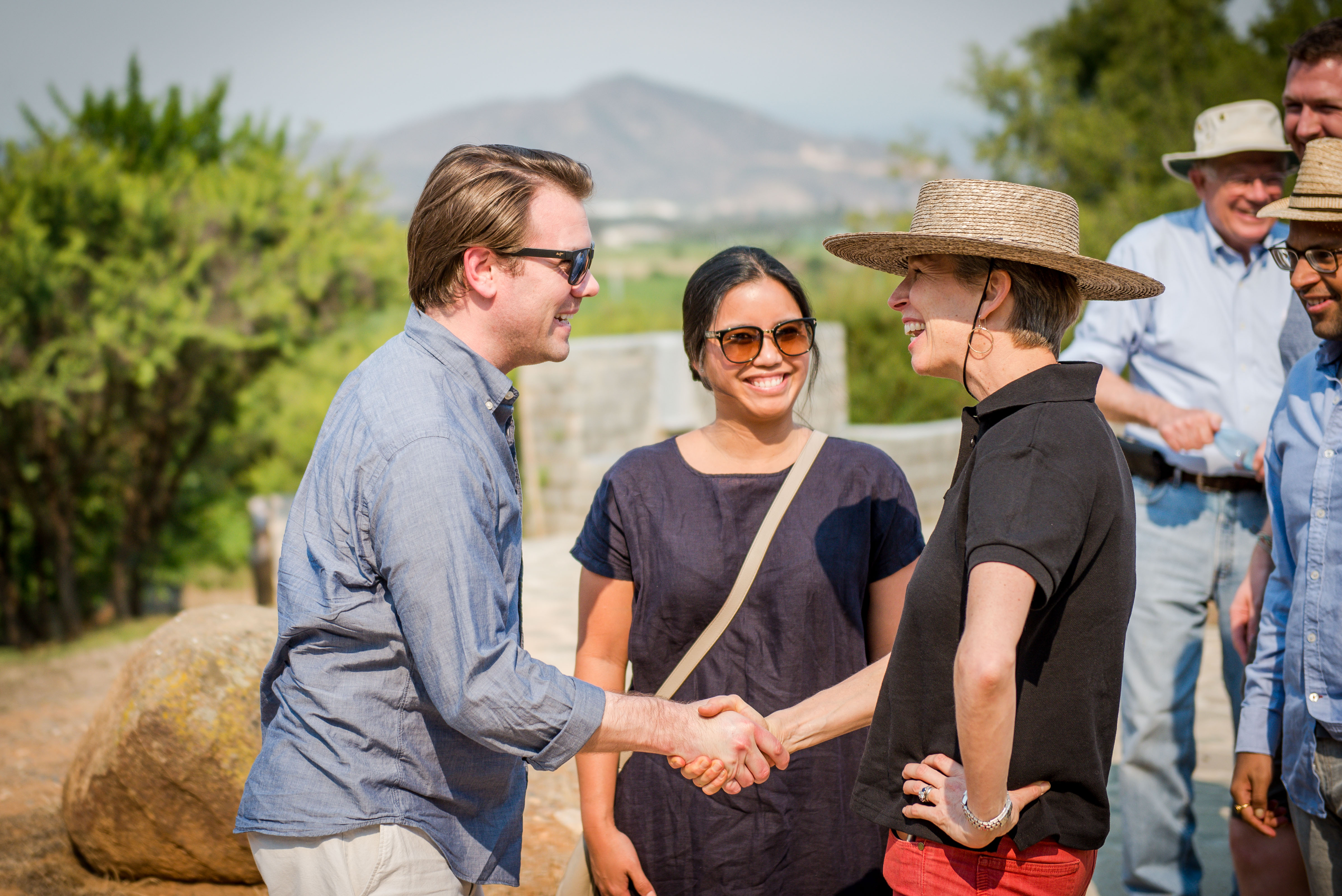 As always, feel free to contact us with questions. We'd be happy to provide additional suggestions based upon your itinerary and interests.
Comments
Commenting has been turned off.