Blog
September 26, 2017 | Travel | Courtney Kingston
Where to Stay in Santiago

For most travelers to Chile, Santiago is both the starting and ending point. Whether you're heading to Patagonia, Atacama or - we hope - visiting us in the Casablanca Valley, you'll likely spend some time in Chile's dynamic capital city. Where you stay after a long international flight can make a big difference in your perception of the country, so we want to help you get your visit to Chile off to a good start.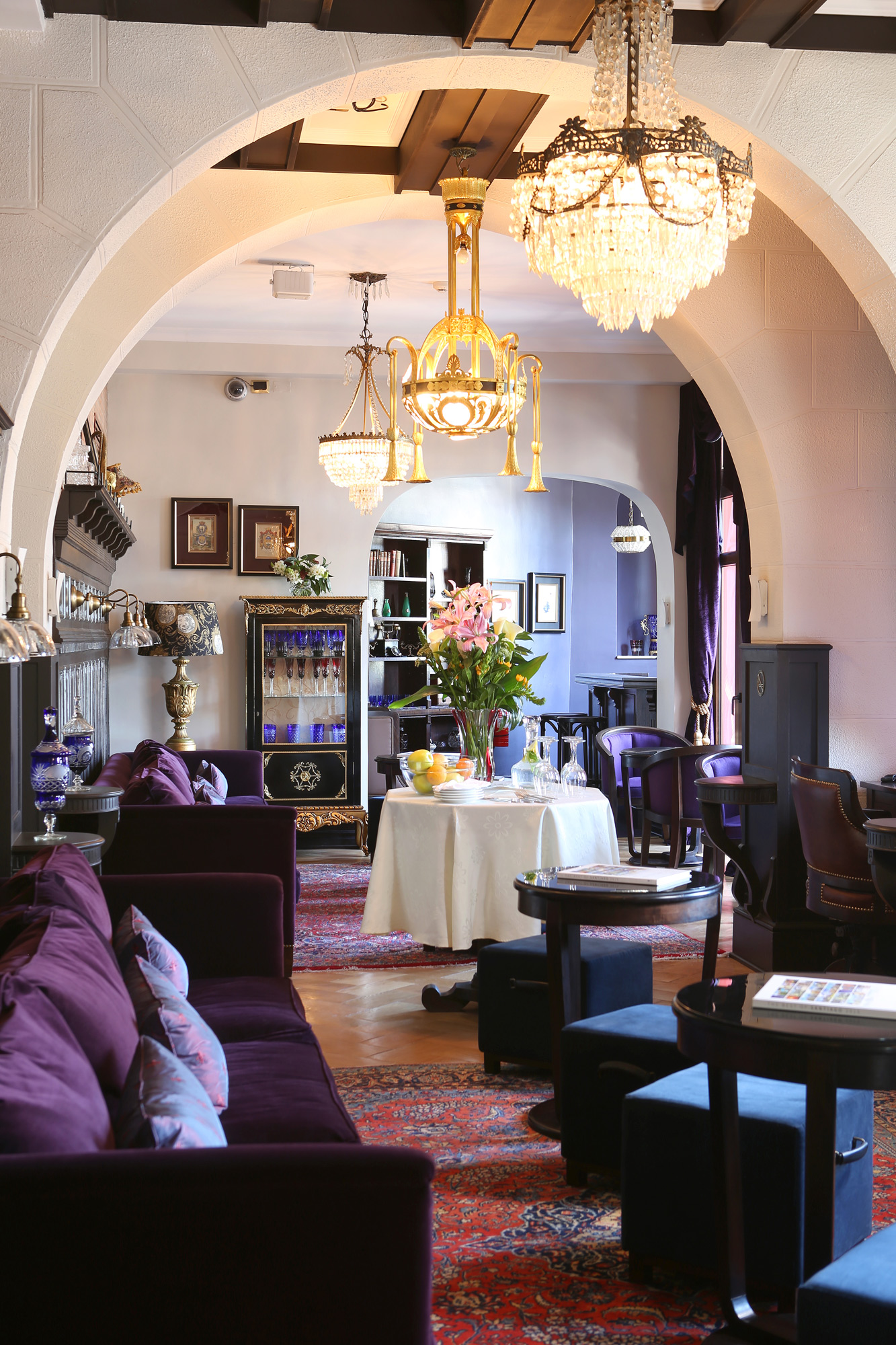 Our sense of the current hotel scene is that it's undergoing a subtle renaissance. It used to be that everyone we knew stayed in large international chain hotels for convenience. Lodging was basically utilitarian in nature, and there wasn't a lot of thought given to design or service. Over the past decade that has shifted. Now Santiago offers a number of great stylish boutique hotels and good service is an important part of the equation.
Whenever we write a post we try to incorporate our experiences, or those of our family members. We also try to ensure that we cover topics that reflect unique aspects of Chile's culture and history. This is a little difficult when it comes to lodging because we live nearby and don't frequently stay in Santiago hotels. Also, Chileans are subtle when it comes to touting their culture and history. Unlike a resort in Hawaii, for example, where you might find tiki-themed hotels with Asian-fusion fare served on palm fronds and spa treatments that leave you smelling like plumeria, Chileans are more refined. Their lodging offerings reflect this trait.
Below is our list of recommendations, based upon where we've stayed and where friends and extended family have reported are the best lodging options. When deciding where to stay we look at location and cleanliness first, then amenities, such as a pool (when traveling with the kids). We hope you find it helpful!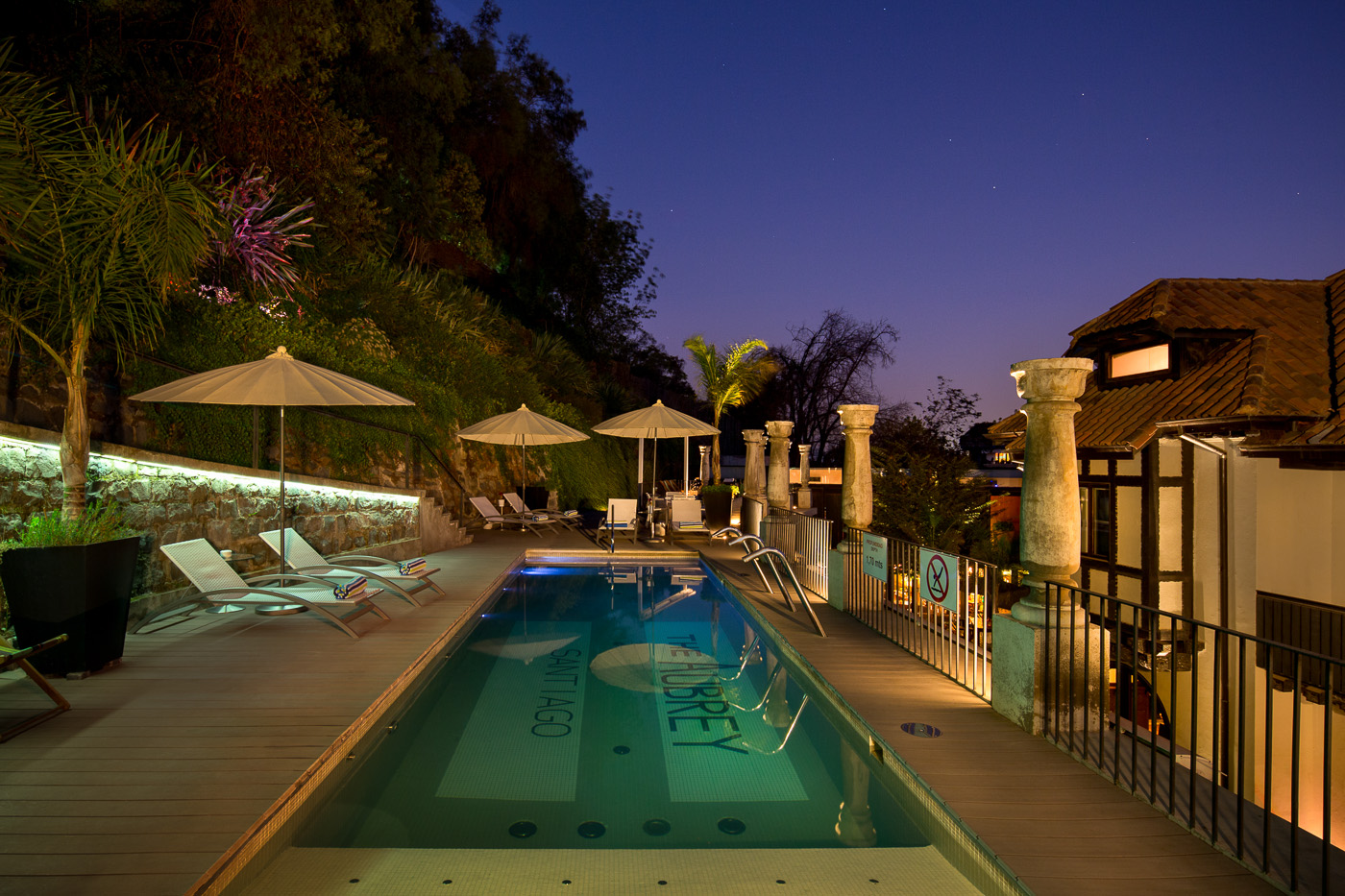 Lastarria
One of our current favorites is The Singular, a newer hotel located in a hip, up-and-coming part of town (the Lastarria neighborhood) near Parque Forestal, Bellas Artes and a great alley coffee shop called Colmado. It's classically styled and has all the modern amenities you need. We found the rooms to be generous, quiet and great for sleeping because of the hushed tones of the furnishings and the blackout shades. We also love the decor that mixes "old" and "new" Chile. The combined lobby/bar for example, contains modern furniture with antique framed art, traditional brass floor lamps and stocked bookshelves. It's cozy and inviting, yet sophisticated at the same time. They also have a spectacular sister hotel in Puerto Natales, in Patagonia, that was built in a restored mill.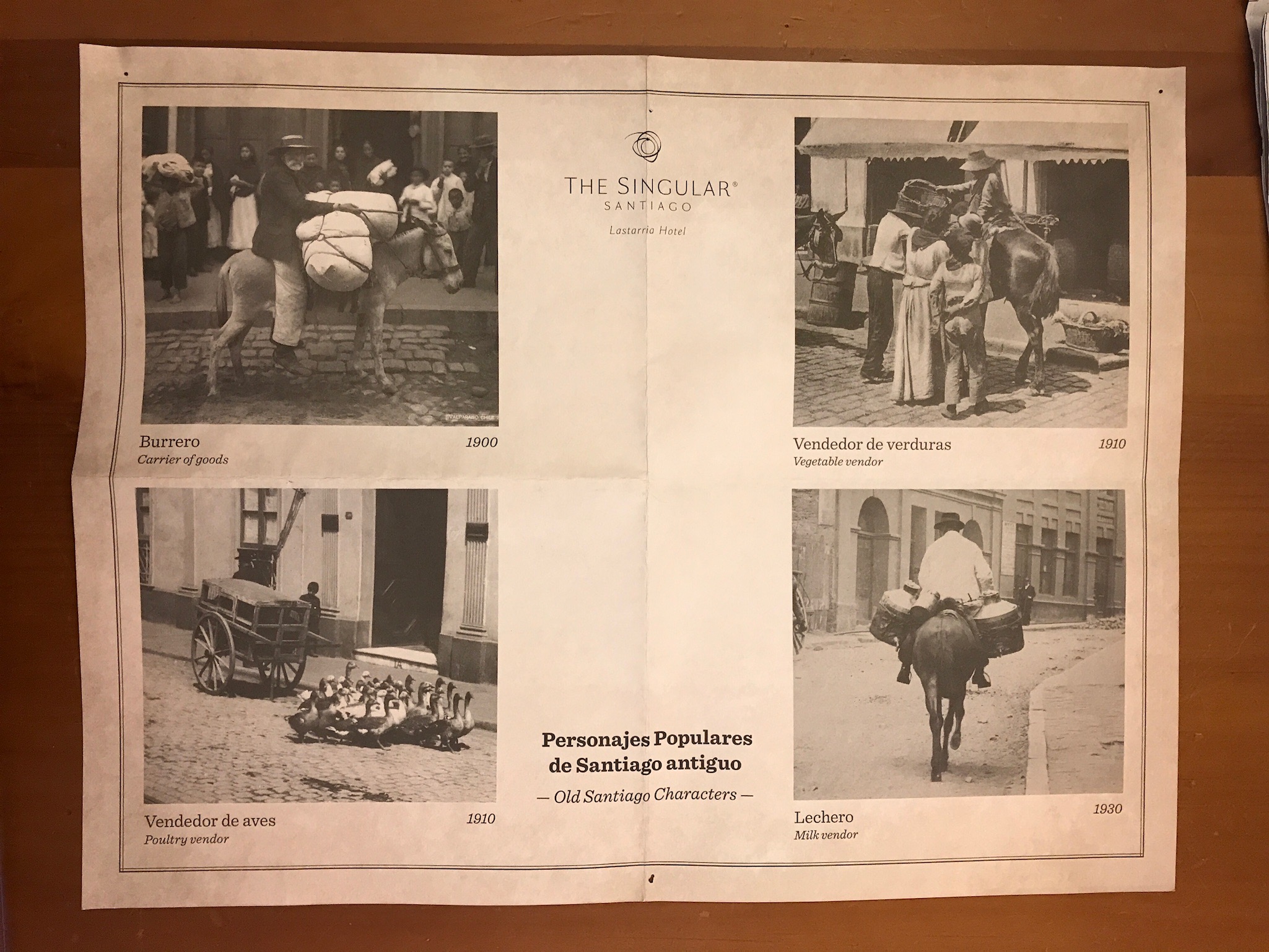 Another option is the Lastarria Boutique Hotel. Although we haven't actually stayed there, we mention it as an option because of its location near restaurants such as Bocanariz and La Moneda. In addition, a number of our friends have stayed the night, and give it rave reviews – especially the excellent service and the garden pool.
Bellavista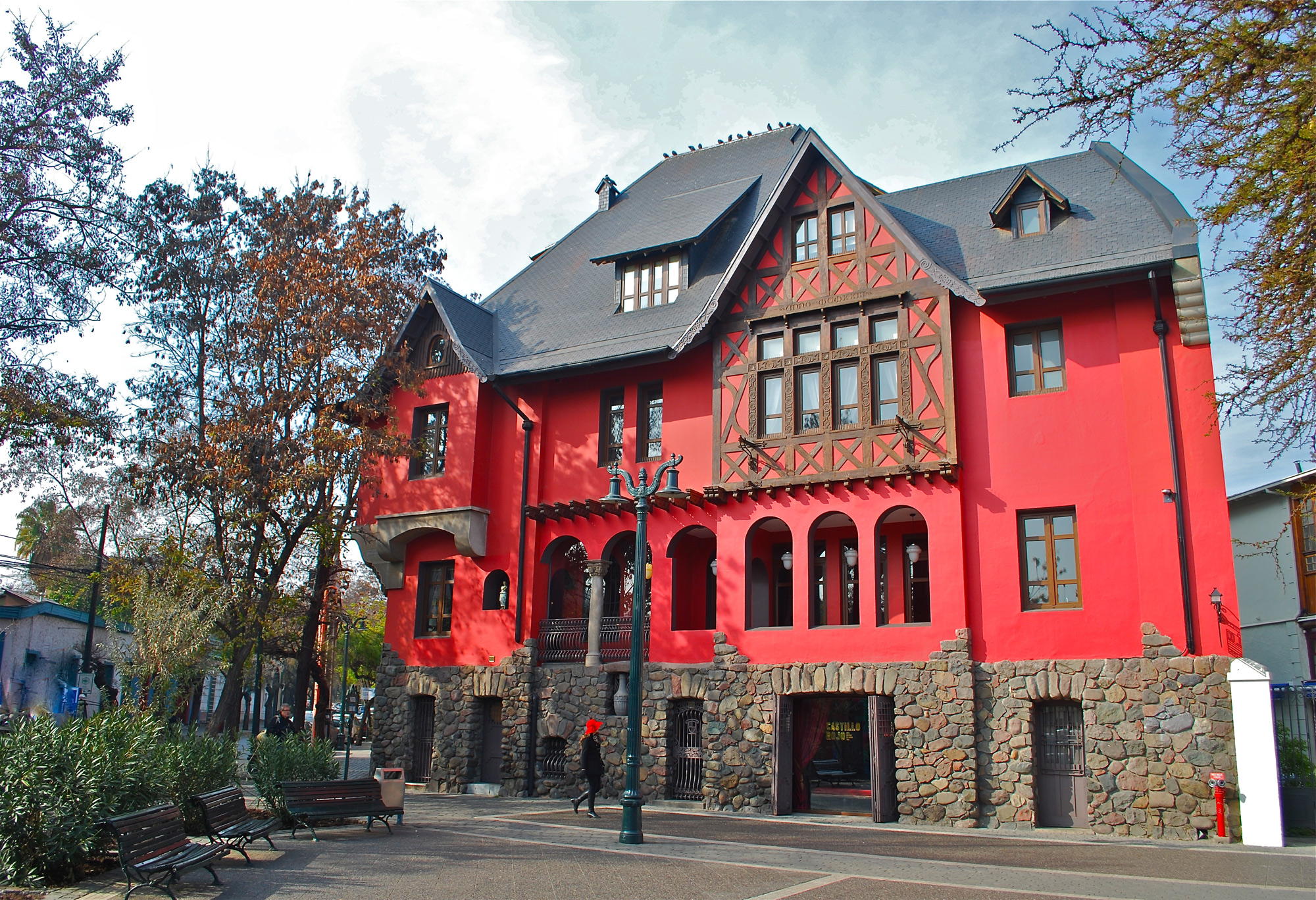 Many tourists who go to the bohemian Bellavista neighborhood are there because one of Pablo Neruda's funky homes, La Chascona, is situated there. Another unusual Bellavista landmark is a hotel called Castillo Rojo, which literally looks like a big red castle. It's actually a refurbished mansion, and the 19 rooms include historic details such as hardwood floors and original doors with stained glass panels. The lobby has a stylish old world feel complete with velvet curtains and cushions, Oriental rugs and candelabras. Breakfast is included at the Beppo Café, a cute restaurant with exposed brick walls, and the hotel is slated to open another restaurant specializing in Argentine fare soon. We can't attest to the food there (because it's not yet open), but we highly recommend the French bistro next door.
For the past decade The Aubrey was the only intimate boutique hotel in town. Once the home of a local politician, it has just 15 rooms. We like the interesting outdoor spaces including its beautiful hillside terraces, a streamlined pool and balconies with views. Each of the rooms is decorated differently, making it feel as though you are staying in someone's (fancy) house instead of a standard hotel room. The only drawbacks are that it's near the zoo and Bellavista has a few too many student bars for our taste.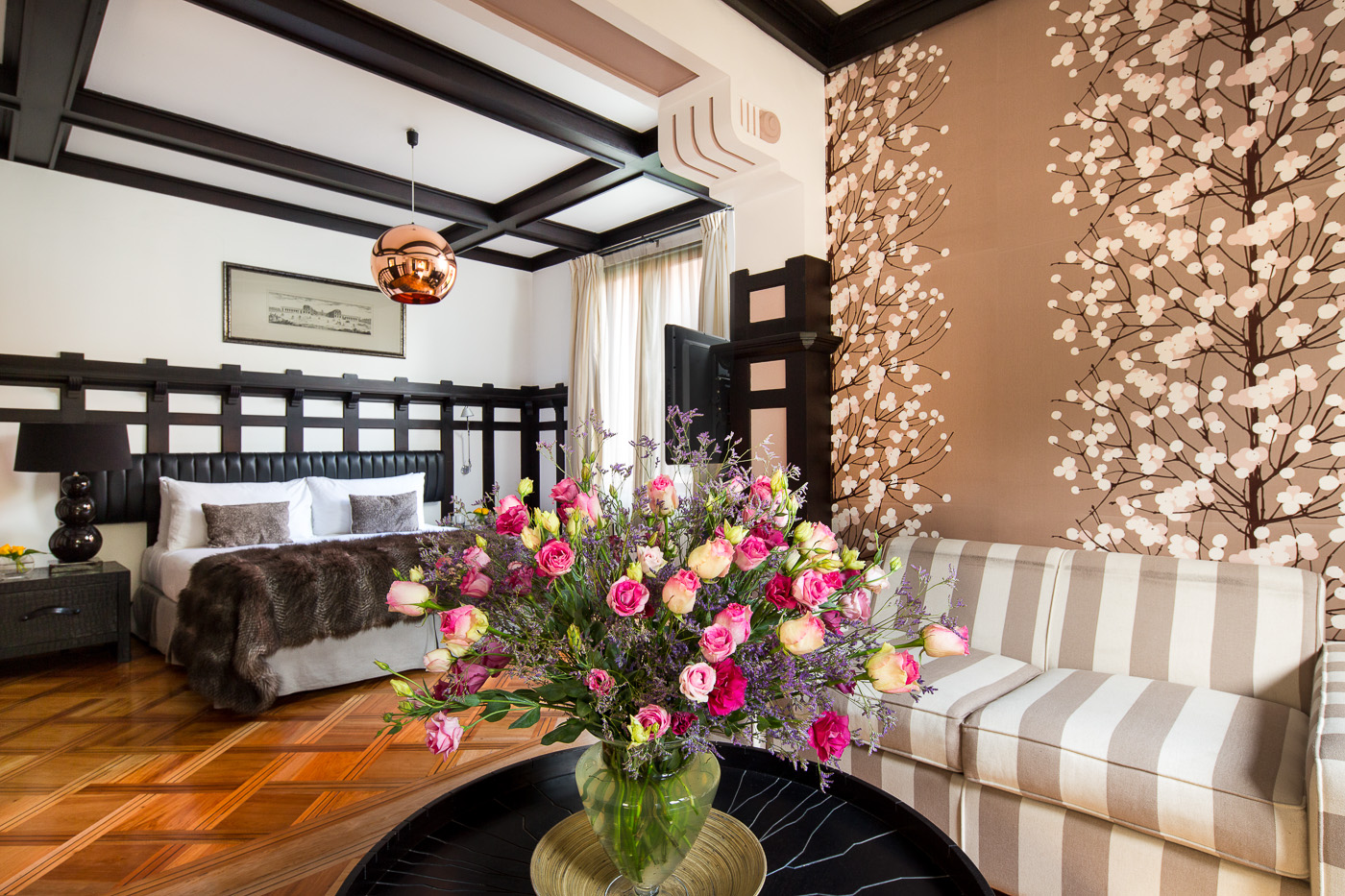 Providencia
If you are a fan of France and French traditional decor, La Reve might be a good choice for you. It's currently ranked first on TripAdvisor and friends from San Francisco who just visited thought the location was excellent. They told us they "enjoyed Chile all day and felt happy being French at night."
The family-run Vila Franca, also in Providencia, is a simpler and cheaper option to the other boutique hotels we've mentioned. We stayed here years ago and found the proprietors to be delightful; they tried very hard to make sure that everything was to our liking. We found the modest rooms to be clean and comfortable and breakfast is very Chilean - lots of fruit, bread and butter and cold cuts.
In the event that you'd prefer apartment-style lodging, we suggest the Hotel Orly, another one of Santiago's first boutique hotels that also happens to be housed in a former French-style mansion. They offer a variety of guest room layouts in the main building, as well as a separate building of family apartments with kitchens that will sleep up to five people. We like the generous buffet breakfast, and the hotel's commitment to the environment that it demonstrates through the use of LED lighting and thermopanel windows.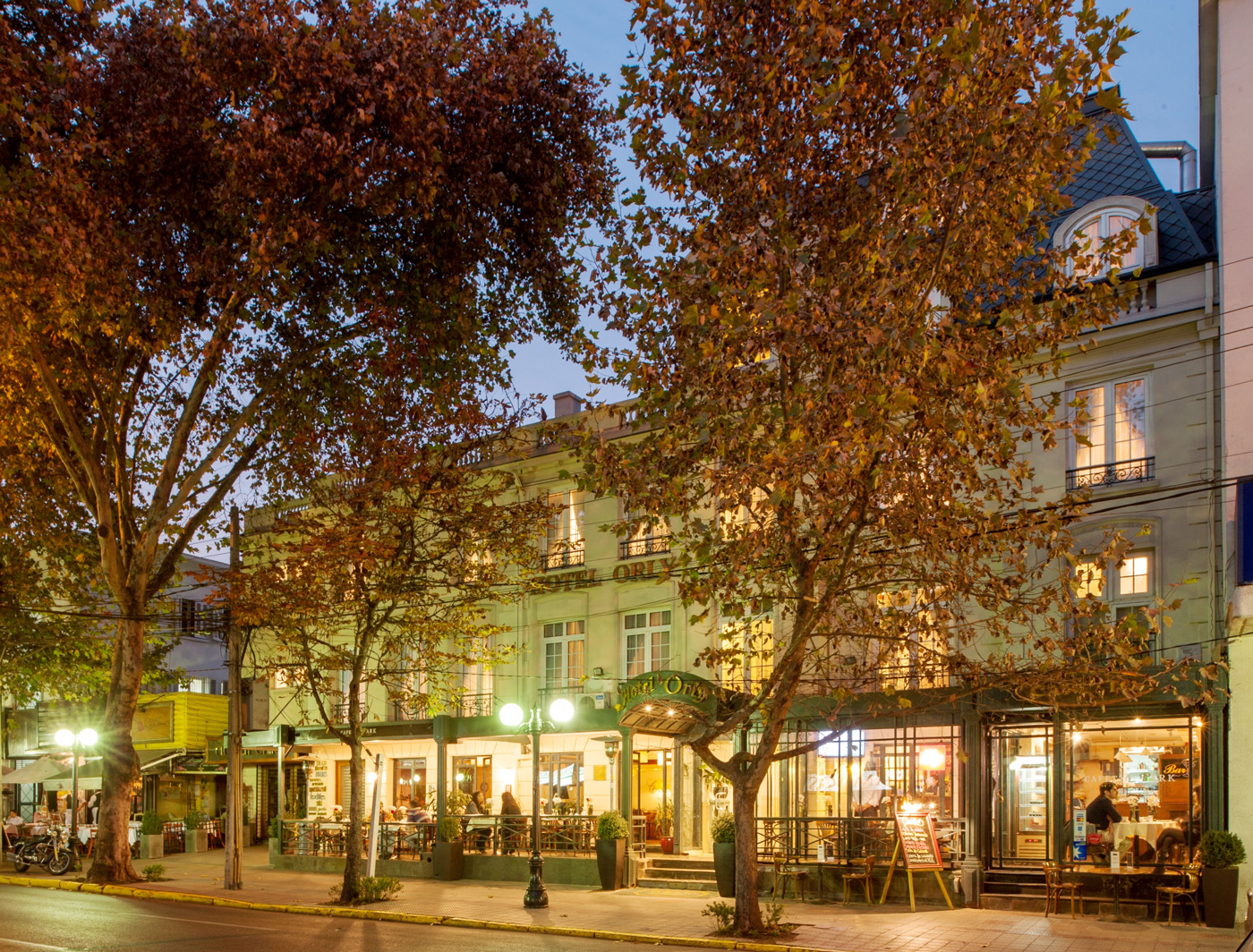 Tried and True International Chain Hotels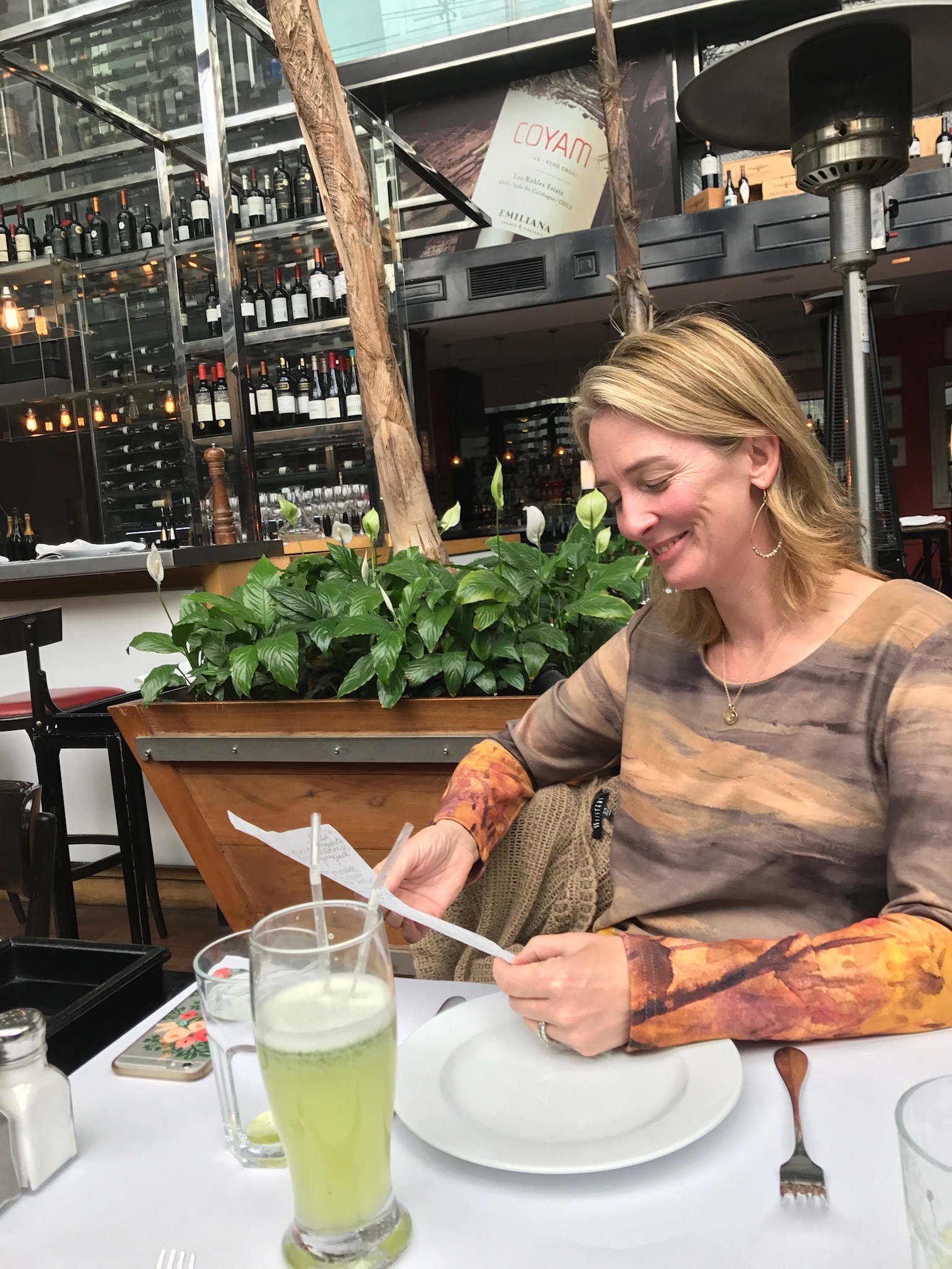 We used to live around the corner from the W and sometimes stayed there on weekends as a mini-getaway. Like most W hotels, this one is very hip (we recall the lobby music sounding like something you'd hear in a dance club) and the rooms were extremely comfortable. We loved the fabulously rich breakfasts consisting of lots of fresh Chilean fruit, as well as eating ceviche and sampling wines at KM 0, the hotel's chic basement restaurant that receives natural light from a stylish atrium above it.
As you would probably expect, The Ritz-Carlton radiates old-school charm and reliability. There are always beautiful fresh flower arrangements when you enter the foyer, and the concierge and staff are truly exceptional. We recently stayed there and discovered half of the floors had just been renovated, so make sure to ask for an updated room. You will often find many business travelers at the Ritz due to its location in the financial district, however it's a great fit for families, too. Our kids love the rooftop pool. And if you like to work out, the gym is a treat as well.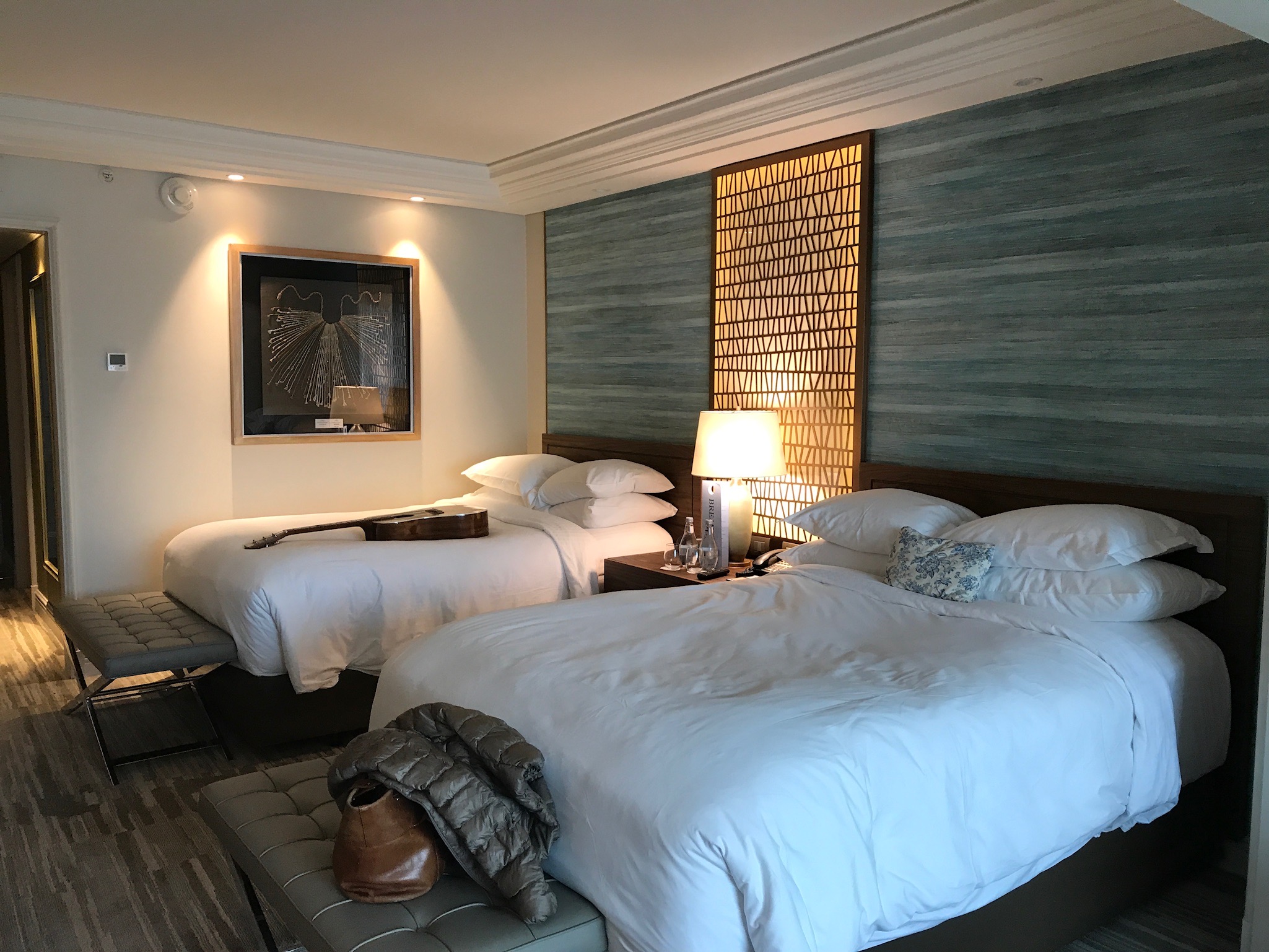 As always, we hope you find this information useful and will someday come stay with us at our vineyard. More about that to come soon! If you have questions or need more information about lodging, we're here to help. Feel free to give us a call at 1 (650) 854-4146 or e-mail us at guests@kingstonvineyards.com
Comments
Commenting has been turned off.