Blog
January 11, 2017 | Travel | Courtney Kingston
Santiago's Imaginative Food Scene: Where to Eat Now

We've discovered that many travelers to Santiago expect a "South American" vibe similar to what you might find in Peru or Ecuador. Usually people are surprised to discover that the city feels more European than Latin American. Situated at the base of the dramatic Andes, one of Santiago's most notable features is its penchant for interesting design and varied architecture: In any given neighborhood you're likely to see colonial or neoclassical buildings next to ultra-modern skyscrapers or incredibly unique structures such as the Consorcio National Insurance building, which features a 30,000-square-foot vertical garden on its front.
Probably what excites us most about Santiago is the booming food scene. In the past decade or so we've noticed the same creative passion and energy the city's architects have put into its buildings is now being poured into its food. Defined by fresh local ingredients prepared with a Chilean riff on other cultures, the resulting fare is a delicious melting pot of internationally-influenced cuisine. Below we highlight some of our recommendations for these innovative restaurants as well as our favorite places for quick bites, classic Chilean food, coffee, and sweets. We've organized them by neighborhood, most of which are no more than 20 minutes apart by taxi or metro (which is clean and efficient although like many capital cities' public transport, be wary of pickpockets).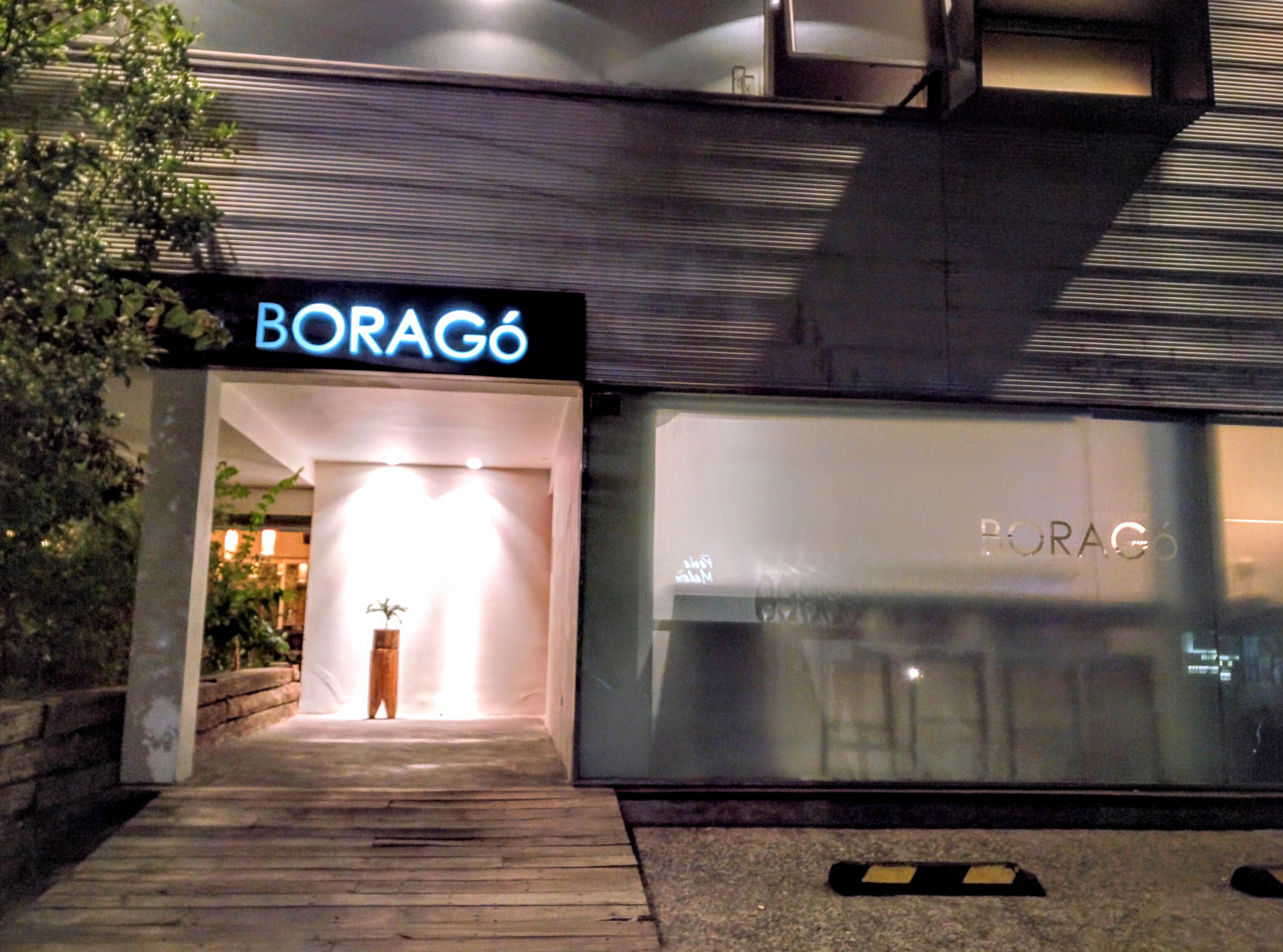 Vitacura
Probably the hottest restaurant in Santiago right now is Boragó, located in Vitacura, one of the city's most fashionable comunas. Named one of Latin America's 50 Best Restaurants in 2014, it reminds us of Noma in Denmark. The sleek spot is known for its use of 100 percent Chilean ingredients, many of which are foraged or sourced from remote regions such as Patagonia and Atacama, and are uniquely prepared and presented in a way that reflects nature. In lieu of a plate for example, you might find your abalone served on a rock. We are particularly excited about Boragó at the moment because we just got the great news that they'll be serving our 2015 Cariblanco Sauvignon Blanc on their 2017 tasting menu.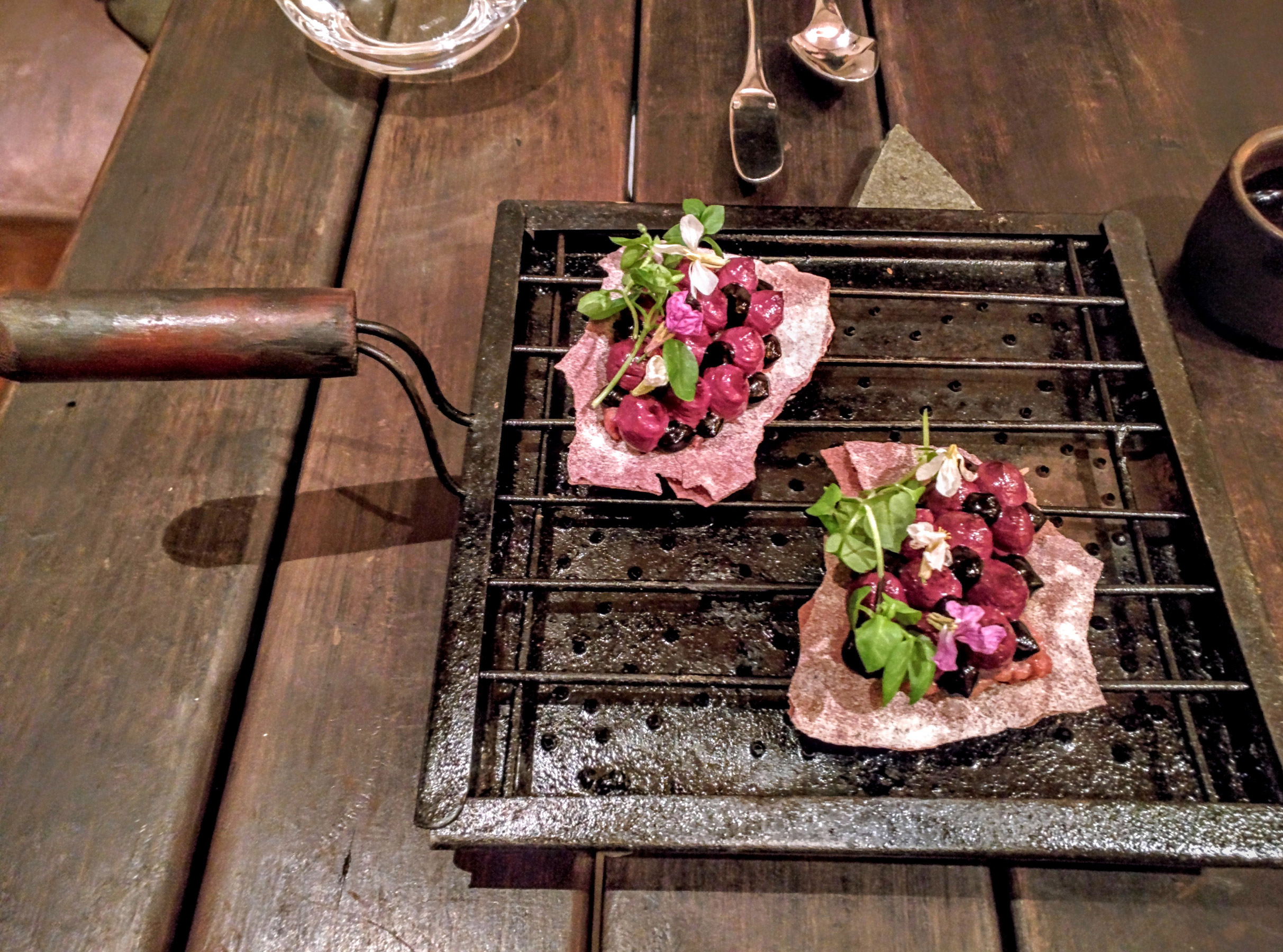 If you're in the mood for Japanese fusion fare, our winemaker Amael highly recommends Naoki. A great example of the current food scene, Naoki prepares Japanese-style food made with high-quality ingredients from Chile such as papaya from La Serena and piure, a rare seafood from the coast.
One of our favorite "go-to" spots is Mestizo overlooking Parque Bicentenario. The semi open-air eatery with cool architecture features delicious seafood. It's a great spot for brunch or lunch (make sure to make reservations) followed by a walk through the park to check out the pink flamingos and black-necked swans. On the west side of the park you'll find the artisanal ice cream truck is worth seeking out. An alternative for seafood is La Pesca de Mekis which doubles as a market and an oyster bar. Nearby, Quinoa is another excellent place for lunch. One family member loves the mango lassi; the salads are yummy, too. If you're into modern art you might want to visit the Patricia Ready Gallery of Art on Avenida Espoz and eat at its high-ceilinged, bright and tasty restaurant, Cilantro Bistro.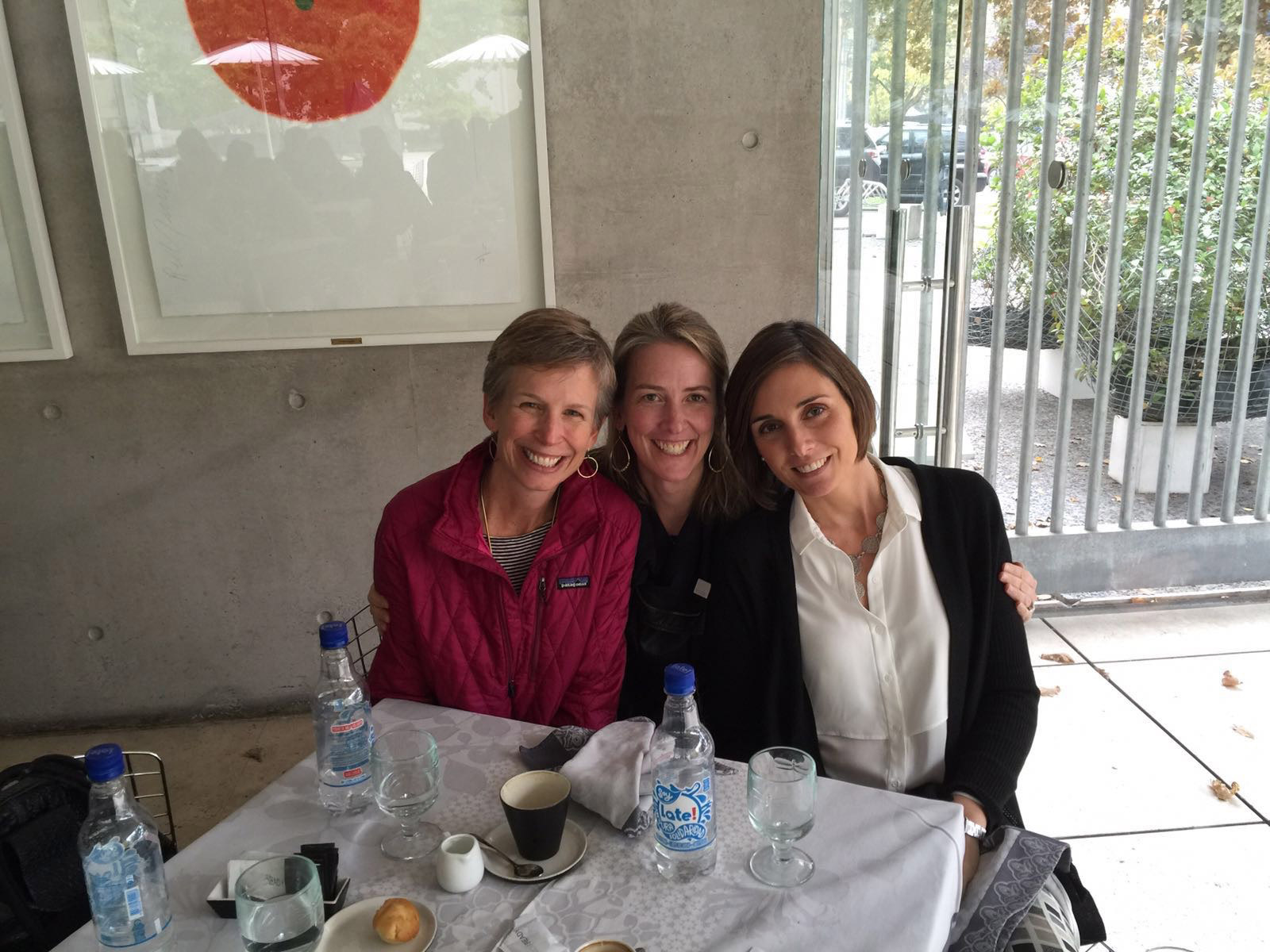 For something quick and simple, we often stop at La Punta for empanadas. The restaurant serves 14 different varieties with ingredients such as shrimp and onions or whole wheat with mushrooms. We like that every empanada type has a unique fold, each of which is cleverly decoded on the napkins so you can zero in on the aji de gallina, or the jamón queso, which are our personal favorites. And, while Chile is not known for its steak in the same way as neighboring Argentina, there are restaurants that specialize in meat offerings: Cuerovaca, located on the pedestrian walkway Paseo el Mañío, is one of the best in town.
El Golf in Las Condes
If you're in Santiago on business, it's likely that you'll be spending some time in El Golf in the Las Condes neighborhood. Affectionately known to ex-pats as "Sanhattan," El Golf is the heart of Santiago's financial district. Upscale hotels such as The Ritz and W have locations here, and much like Manhattan, there is a wide range of restaurants. Estro at the Ritz has outstanding food.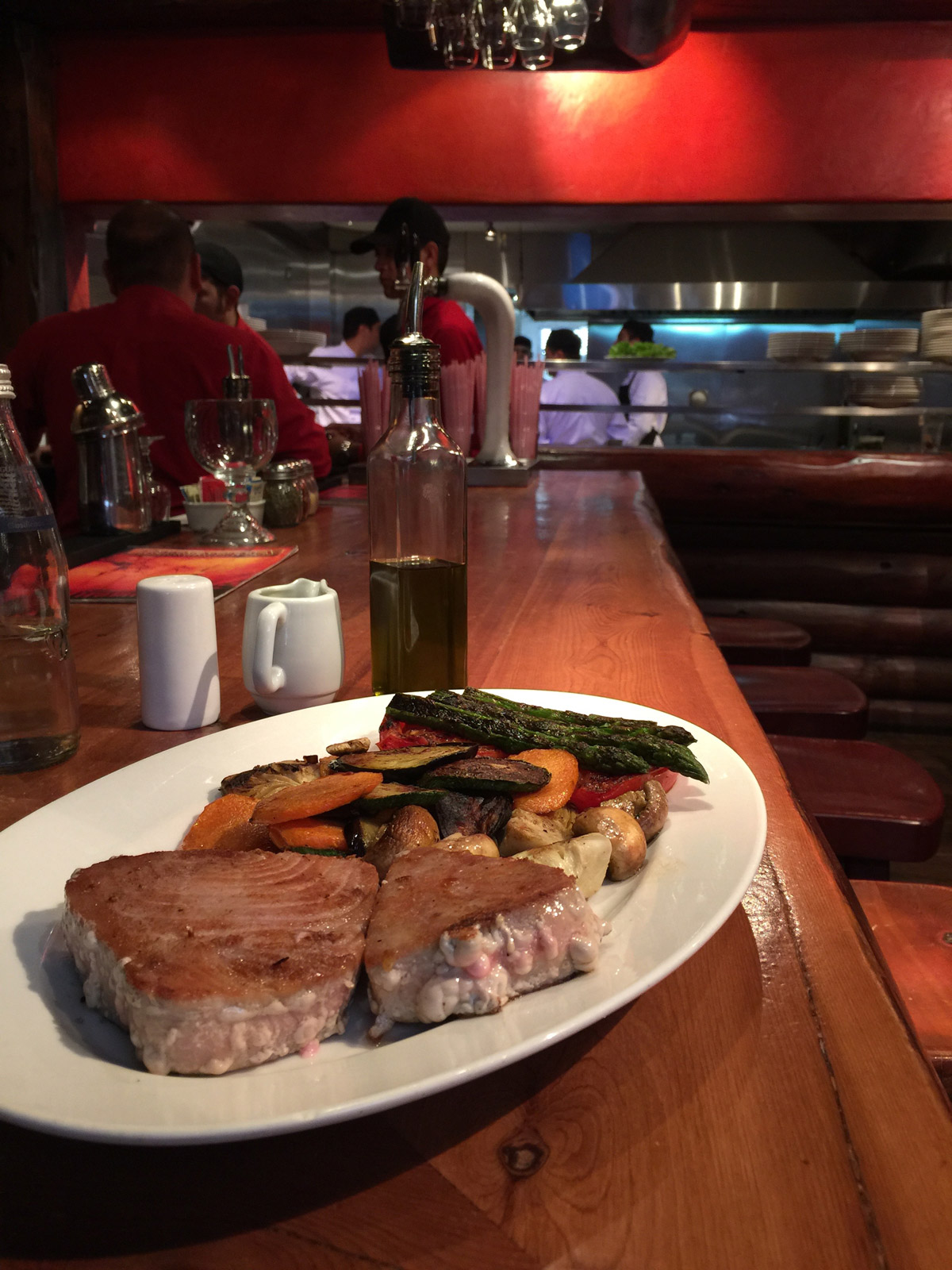 If you're looking for something fast and familiar Streat Burger might be a good bet. We think of it as Chile's version of Shake Shack. For something else that vaguely resembles a North American mainstay but is very Chilean, try the completo at Domino. It's a hot dog topped with ketchup, mayonnaise and avocado.
Should you happen to be in town with children, a good family-friendly choice is Pizzeria Tiramisu. Our kids love the pizza (although they insist that the pepperoni is not pepperoni – it's salami) and swear by the frambuesa, a natural raspberry juice drink similar to a smoothie.
Of course, most people will require coffee at some point during their visit so we feel the need to make a point here. We've noticed that North Americans often expect that coffee everywhere in South America will be excellent because Colombia is situated "nearby." Actually, this is not the case. Until very recently even Chile's most sophisticated restaurants regularly served Nescafé – menu listings actually read "Nescafé" instead of "coffee" – and just about everyone drank the powdered stuff. Fortunately, in recent years the coffee craze has taken off so you can now find a good cup with less effort. We suggest Cafetín for its laid-back atmosphere and creative breakfast eats like artisan yogurt and fresh granola served in a mason jar.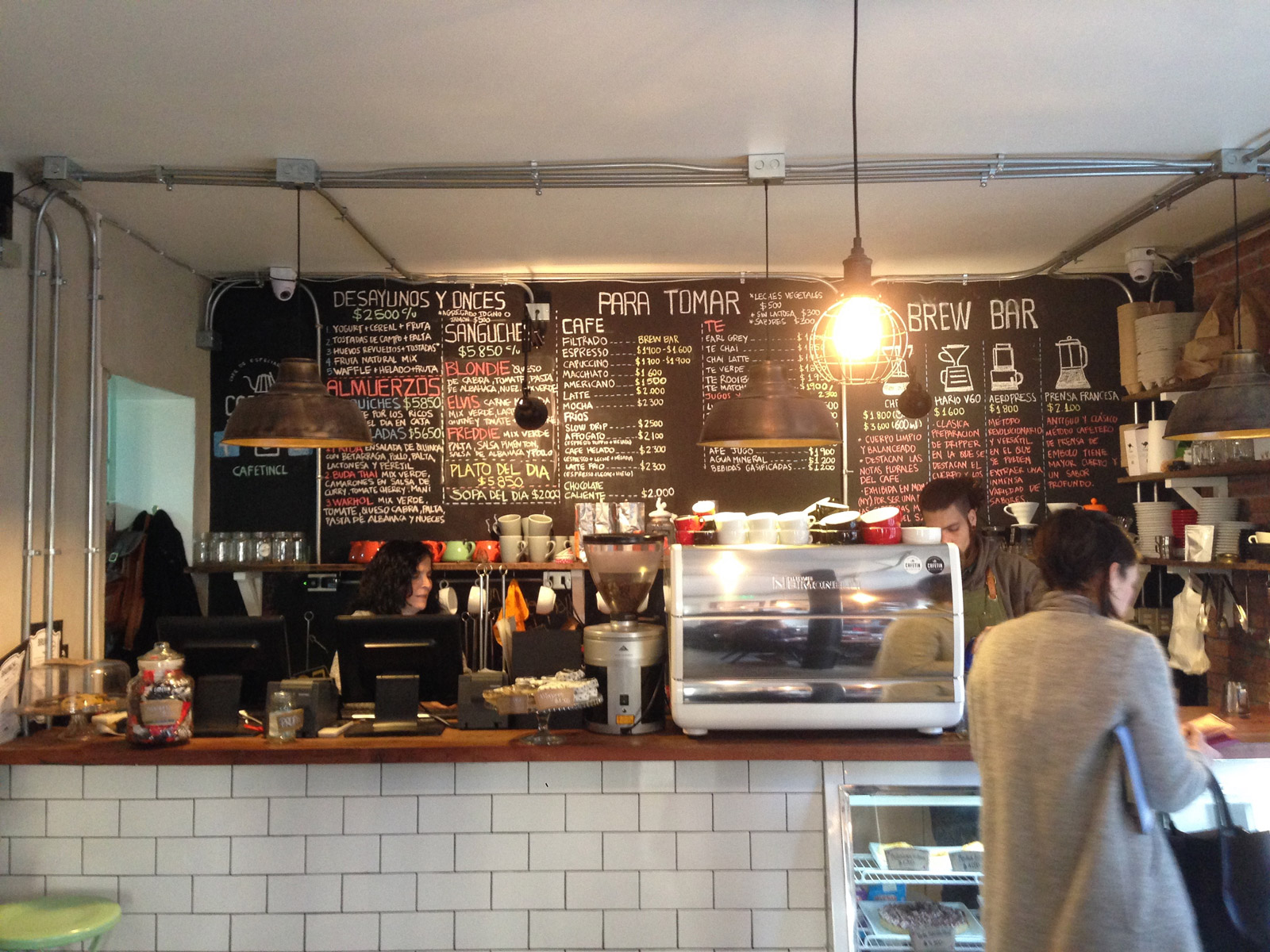 Providencia
You may or may not spend time in Providencia during your visit to Santiago, but you can't miss the massive feature that marks its border: the Costanera Center, the tallest building in Latin America. Completed in 2013, this architecturally striking landmark literally shoots sunlight in all different directions serving as a beautiful beacon of sorts. Nearby, 99 Restaurante is one of our current preferred hot spots. With its minimalist design and beautifully plated entrees, the market-concept restaurant features whatever is fresh and available that day at La Vega, Santiago's main food market.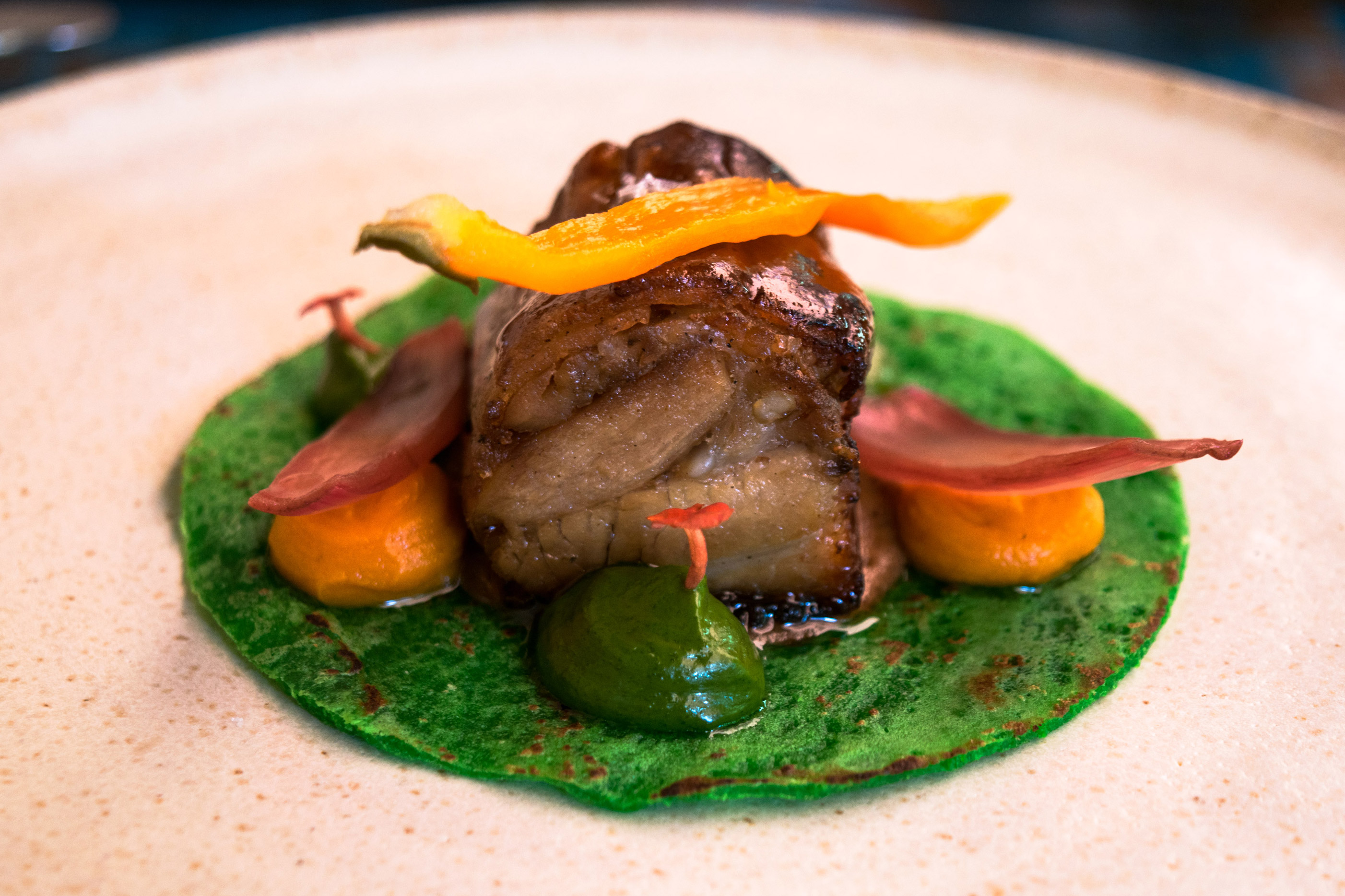 One of our all-time favorites is Aquí Está Coco. The eco-friendly restaurant serves tasty fresh Chilean seafood and amazing pisco sours. Some of its unique design qualities include a ceiling made from the hull of an old boat and a bathroom sink cut from a wood that operates with a foot pedal. Another popular choice is Astrid y Gastón, from the celebrity Peruvian chef Gastón Acurio, who founded La Mar Cevicheria in San Francisco, Santiago, and a number of other restaurants throughout South America.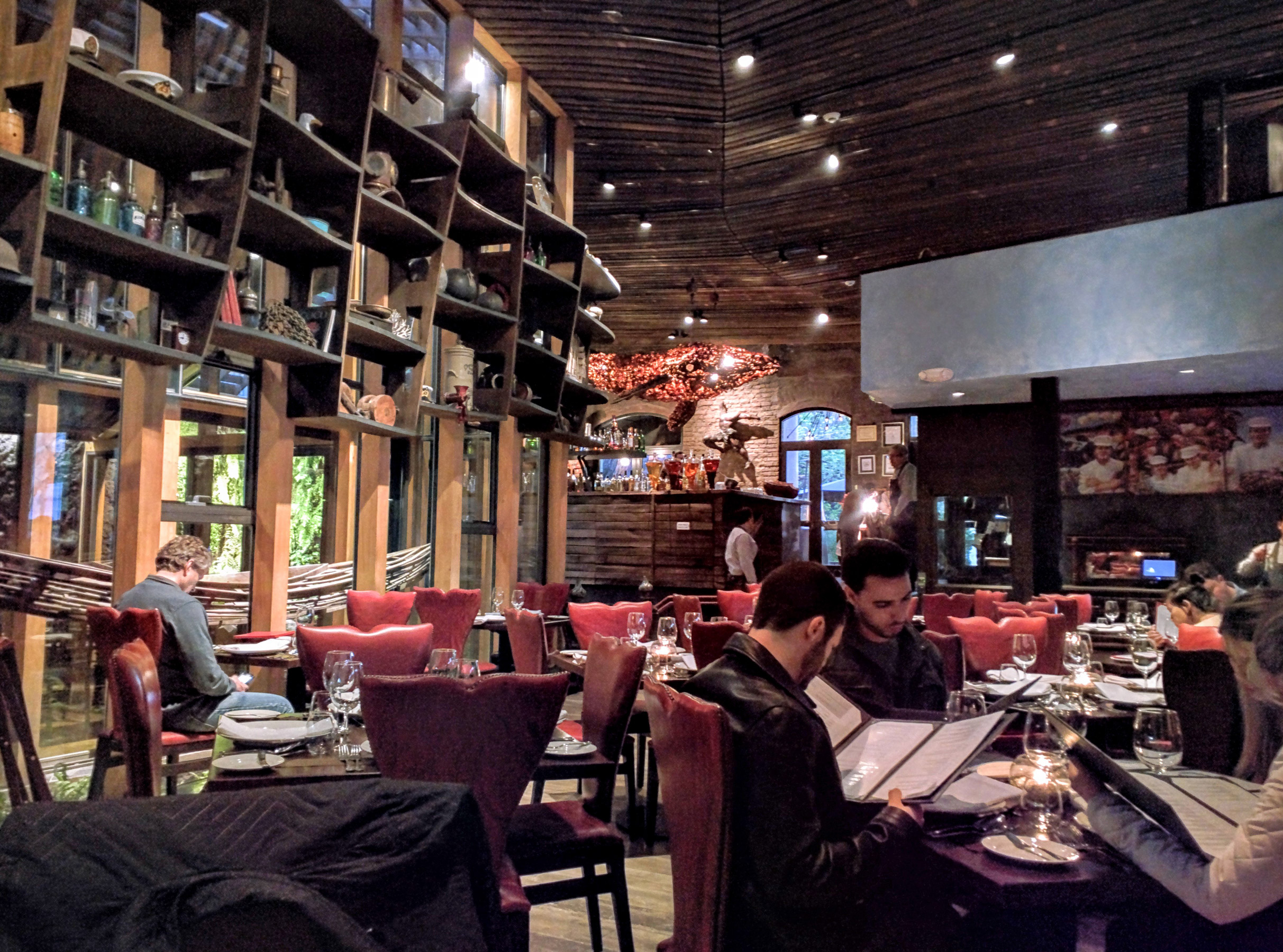 For more casual fare with a bit of flair, La Burguesia is in a league of its own. Imagine juicy burgers topped with fresh grilled avocado and zapallo, a Chilean squash, and you get the idea. Another option is Fuente Alemana, a hopping sandwich shop that sells German beer and acts as a reminder of Chile's history. You can try a completo, here, too. Another popular classic café is Bar Liguria, where you can sit on the sidewalk and watch the world go by.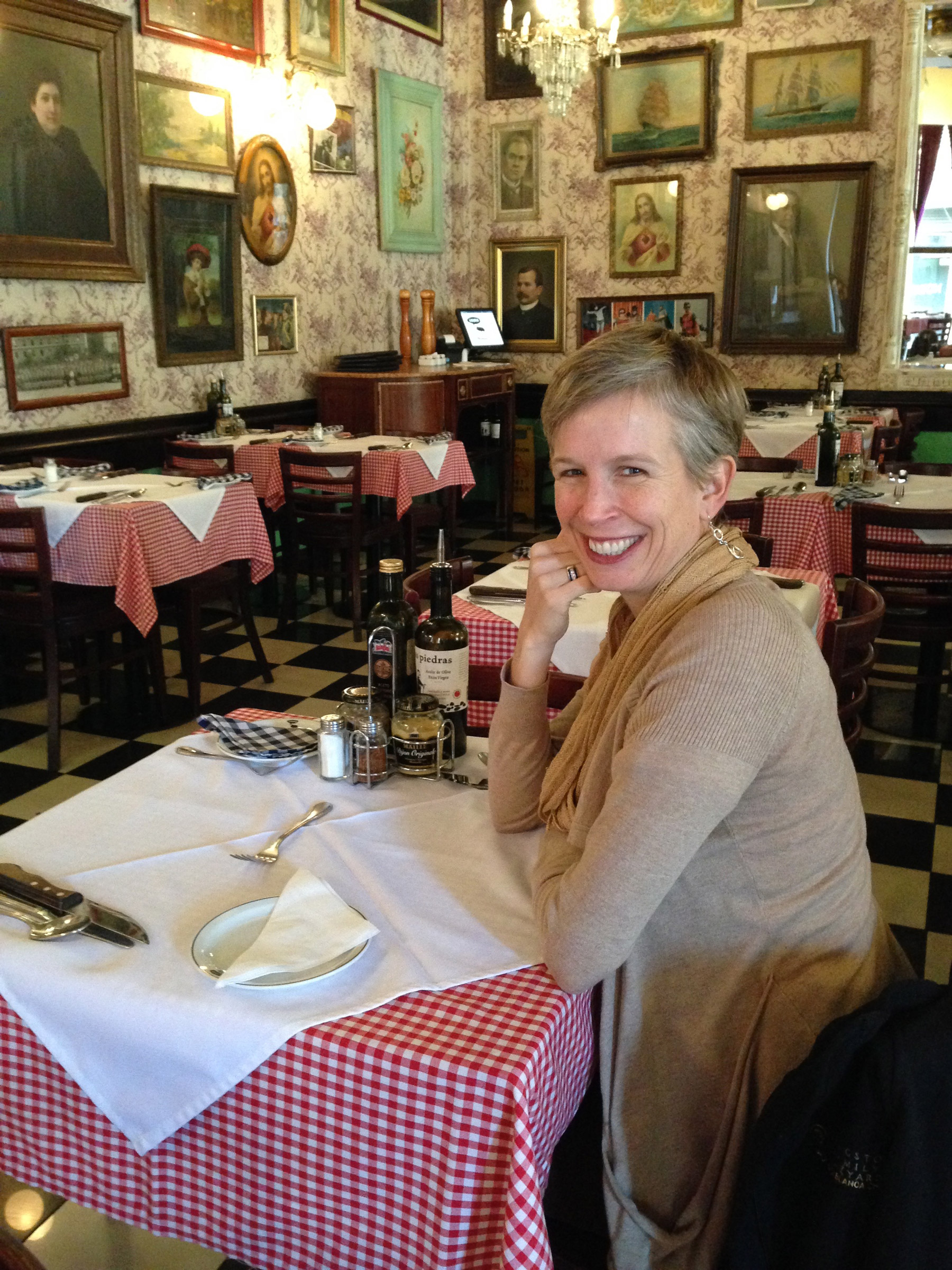 If you're looking for pastries or coffee, Faustina has a wonderful relaxed atmosphere. For ice cream try Sebastian; we like manjar chips, which tastes like a combination of dulce de leche and caramel with chocolate chips.
One of our most beloved stops is Dulcería La Violeta, a gem of a bakery staffed by little old ladies wearing old-fashioned white dresses and hats. Housed in a historic building tucked between modern ones, a step through the front door feels like a leap back in time. We love the tortas de mil hojas, a multi-layered cake that literally translates to "1000 layers" made with manjar.
Bellavista Neighborhood
Most visitors to Santiago will end up in Barrio Bellavista at some point because it is home to poet Pablo Neruda's famous La Chascona house. The trendy area has a bohemian vibe, lots of art galleries and clubs, and is continually sprouting hip new restaurants. It's a great place for people-watching but we find it sometimes to be a bit gritty and more appealing to youngsters due to the nightlife scene.
Our top restaurant choice for adventurous eaters since 2013 is Peumayen. According to the New York Times which reviewed it, the name means "dream place" in Mapudungun, the language spoken by native Mapuche people. The menu features creative and unique ingredients (think braised oxtail or horse meat) from Chile's many different regions and most options are prepared using the time-honored traditions of the Chile's native ancestors.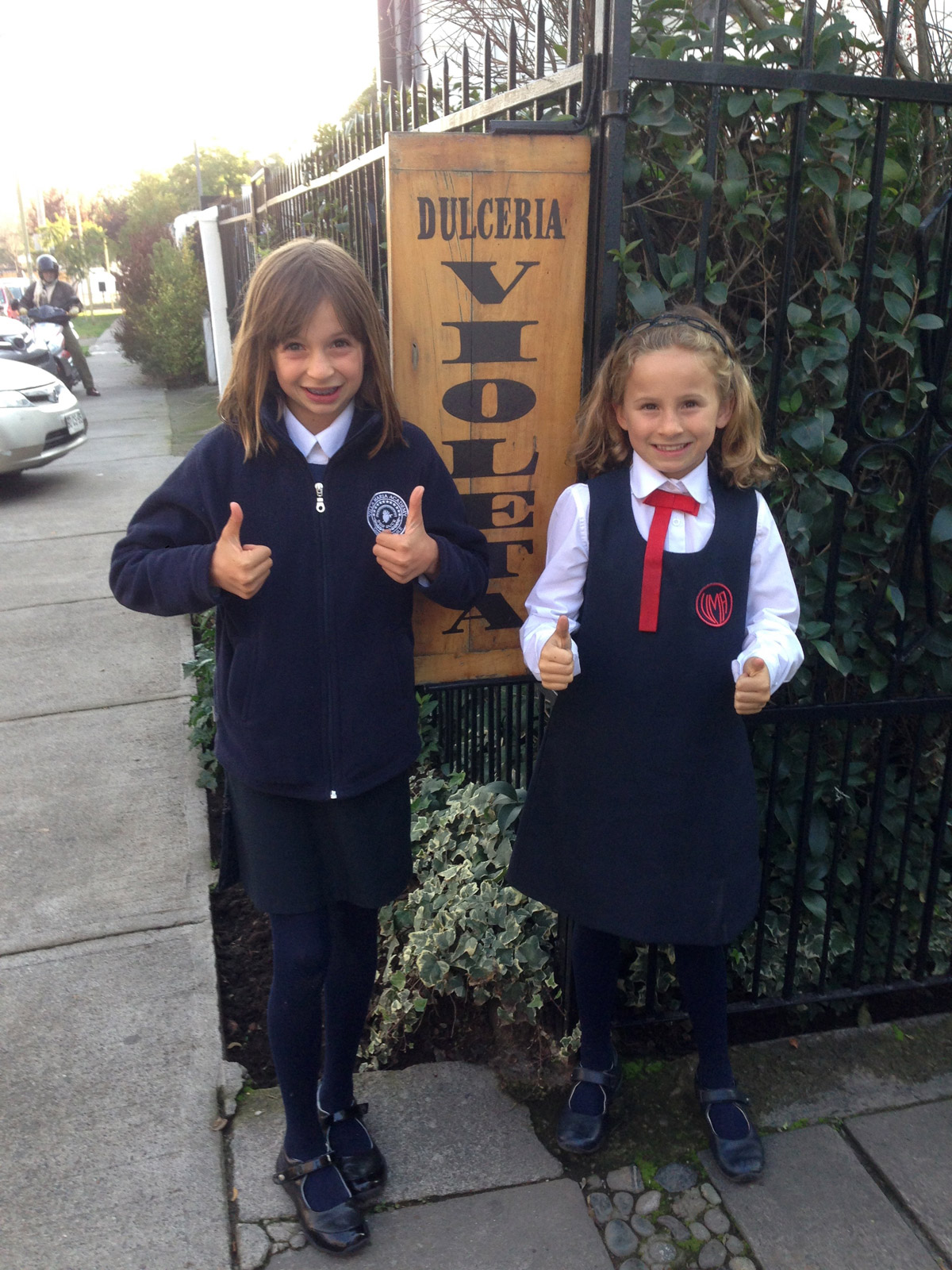 Lastarria
Located in the heart of Santiago, this historic barrio includes the Museo de Bellas Artes and the Museo de Artes Visuales (MAVI), among others. With its cobblestone streets, architecture that looks more French than Latin American, busy cafés with outdoor seating, quaint shops, and strolling buskers and musicians, this artsy area has recently experienced a revival of sorts. For dinner, we recommend the wine bar Bocanariz, which literally translates to "mouth-nose" and is known for its small plates and wine pairings with an extensive list of lesser-known hard-to-find wines. We like that the always-busy spot is family-friendly; we once took our kids and the waiter brought milk for our four-year-old without us even asking for it.
A nice option for a drink and an appetizer is the rooftop bar at the beautiful new hotel, The Singular. In our opinion, the decor and fare is reflective of Chile itself; a tasteful mix of old and new. For lunch we recommend Castillo Forestal, located in Parque Forestal. The French-style café makes delicious basil lemonade and has tables for playing chess. Colmado, near The Singular, serves great coffee, as well as freshly-baked bread, vegan and gluten-free snacks and amazing desserts. One of our favorites is the pork and mozzarella on their housemade bread.
Although a small example, we feel this form of creativity somewhat typifies the larger food movement in Santiago – a touch of innovation, a dose of whimsy, some international elements and fresh ingredients, many of which you'll only find in Chile.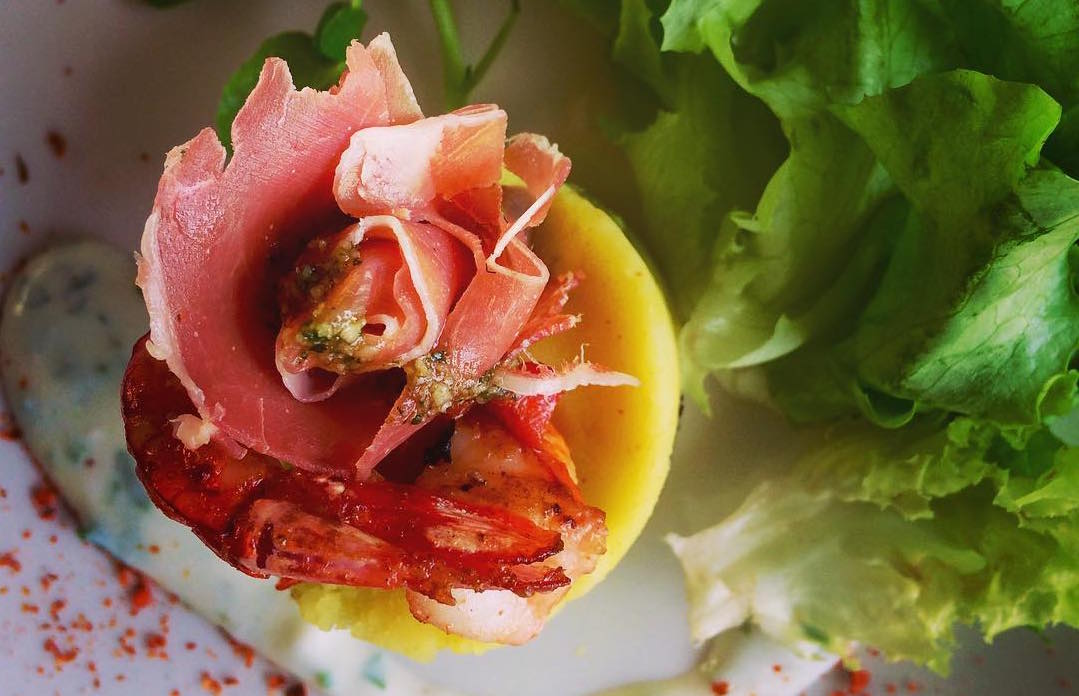 We're Here to Help
If you are in need of additional dining recommendations, feel free to e-mail us at guests@kingstonvineyards.com. If you plan a day trip to Valparaíso and wine country, we'd love to welcome you to Kingston Family Vineyards for an intimate tour and wine tasting. We also offer private lunches on our patio (advance reservations only, please) with a panoramic view of the Casablanca Valley.
Comments
Bernhardson Wayne
@ Sep 30, 2017 at 1:37 PM
Courtney, it's worth adding that La Mar now has a branch in Vitacura.
Commenting has been turned off.