Blog
December 22, 2012 | Winemaking | Courtney Kingston
Eggs, Eggs and More Eggs

We have lots of eggs on our family's farm in the Casablanca Valley, but not any (yet) at the winery. We are accustomed to the fresh kind, that our chickens lay behind the casa patronal, so we can enjoy huevos del campo for breakfast.
But the eggs that our winemakers are intrigued by are a lot harder and a lot bigger---and are used to make wine! Byron and Alejandra got the idea to use a concrete egg to ferment our limited-edition Chardonnay when they visited our friend Anna Matzinger at Archery Summit in Oregon a few years ago. The benefits of the eggs are multiple and range from easier temperature control due to better circulation (there are no "dead corners" as in regular barrels) to preserving fruit flavors and aromas similar to stainless steel but without the risk of evaporation or "reduction". They're also quite versatile and can be used for both white and red wines. According to the drinks business, the only drawbacks include the need to treat the concrete with tartic acid before using and the cost and the difficulty of transportation.
In the past, when we've wanted to get some kind of kooky, artisanal winemaking equipment to Chile, we've been 100% on our own. French oak barrels once were hard to come by though we finally found them, and we brought our stainless steel punch down tools in ski bags. So we thought we were sunk when Byron said he wanted to import a giant concrete egg from France. But Chile has come a long way in the almost 10 years that we've been making wine, and there are many more small wineries interested in pushing the envelope with artisan winemaking techniques. We're thrilled to be collaborating with three to four other wineries who also want to import concrete eggs from Europe to play around with for the 2013 vintage. Great to have the company...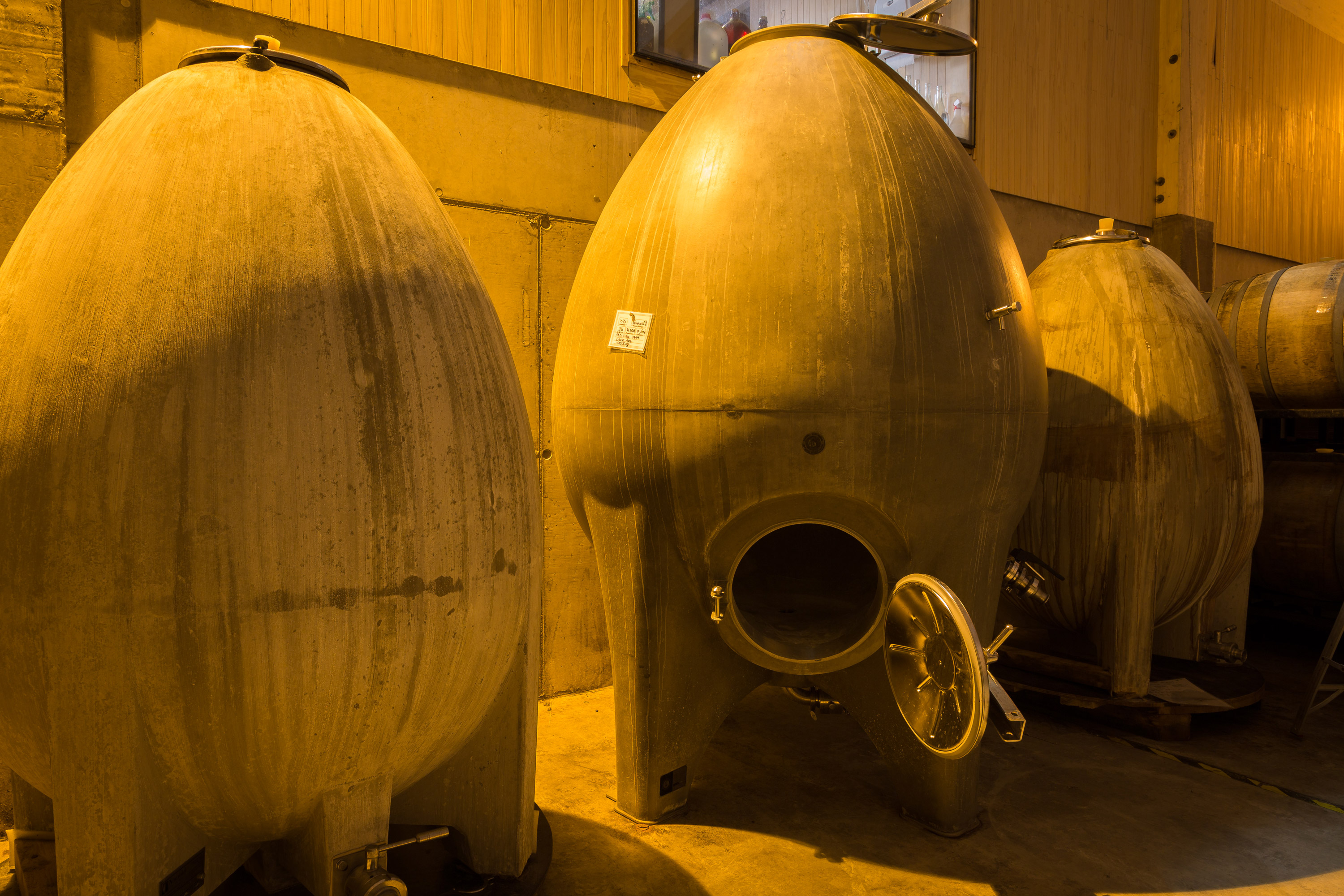 Comments
Commenting has been turned off.