Blog
July 26, 2016 | Travel | Courtney Kingston
Skiing the Chilean Way

In the past few years our family has been fortunate to travel to two of Chile's remarkable ski areas – Portillo, the country's oldest and best-known ski resort, and Farellones, a mountain village surrounded by three ski areas collectively known as Tres Valles.
While we're more than happy to take a few runs when we get the chance, we're not really avid skiers. So for added perspective on the snow scene, we talked with some of our friends who ski a lot: Ellen Guidera, a former ski instructor and wife of Henry Purcell, whose family has owned and operated Ski Portillo for the past 55 years; and Brian Pearson, a Vermont native whose company,Upscape Travel, specializes in ski and adventure travel tours in Chile.
Portillo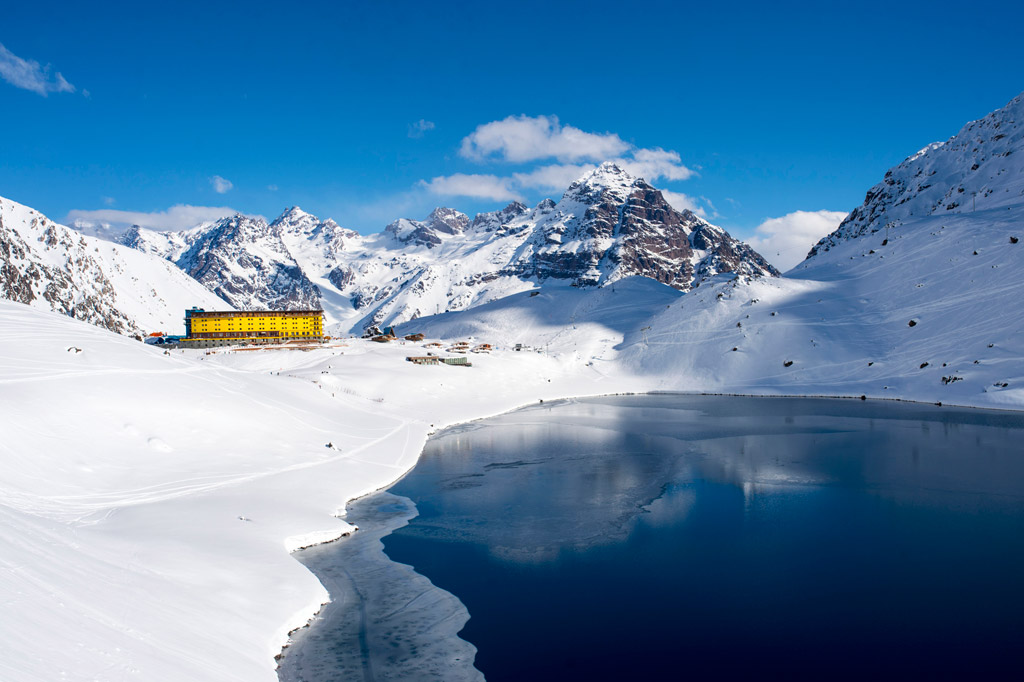 Just about everyone who skis has heard of Portillo. It's well-known as a summer destination for hardcore skiers and boarders, yet most people don't realize how different the Portillo experience is from that of other resorts. We think this is what makes it so special. Unlike skiing in the United States, you book your stay at Ski Portillo for a full- or half-week. Many of the weeks are themed (e.g. "Family Week" or "Friends Week"), and a large percentage of Portillo's clientele returns year after year during that same week. A number of families have been going for generations.
The resort itself consists of a cozy, banana yellow lodge with "450 pillows," as Ellen describes it. Situated at 9,450 feet, the cheerfully-colored hotel serves as a beacon in snowstorms and is surrounded by three towering peaks, Tres Hermanos, and overlooks Laguna del Inca, a glassy, postcard-perfect lake. You get there by taking the main road to Argentina, a hairpin-heavy route that is not for the feeble. The resort runs vans to and from the airport though, so most hotel guests don't actually drive it themselves.
There is no town associated with Portillo, so just about everything (but the skiing) happens inside or next to the lodge itself. Guests have access to a full-court gym, fitness center, restaurant and bar, heated outdoor pool, hot tub, movie theater, game room, health clinic and beauty salon. The old-school style hotel feels warm and welcoming, almost like home. In fact, during our most recent stay, our room was located near the peluqueria, outside of which one of the legendary Saint Bernards spends much of his time sleeping in the hallway. We discovered this is because the beauty salon staff give him cookies.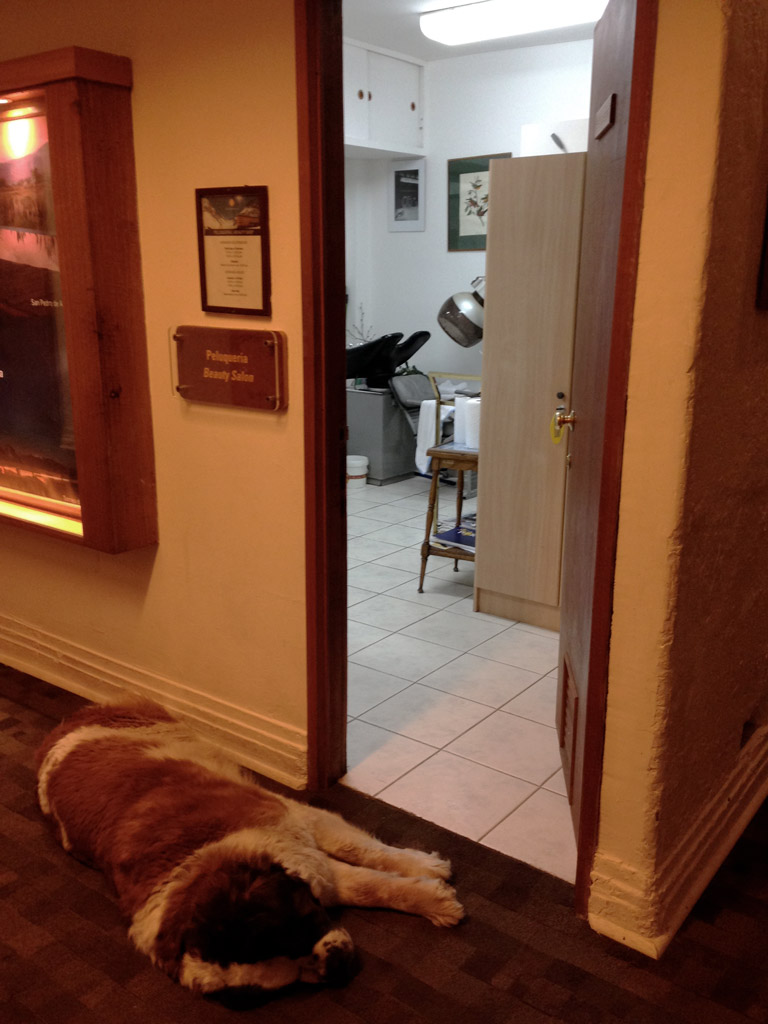 Last year we went to Portillo for one of two wine-themed weeks, called Wine Festival Week, which occurs in late August and also happens to be the most popular time for North American visitors. During this week a handful of small Chilean wineries host tastings après-ski. We had a great time pouring our wines for the guests – many of whom were insanely tall Austrian ski team members. This year our winemaker Amael and his wife Sofia will be participating in Wine Festival Week; we'll also be hosting 15 guests for a snowshoe lunch and wine picnic during Friends Week.
The dining scene at Portillo is also quite different than that at U.S. ski resorts. There is a lively on-mountain restaurant (and bar with excellent pisco sours that stays open until midnight) called Tio Bob's, however guests of the hotel eat most of their four daily meals at the hotel itself. Everyone gets an assigned table and the super-friendly waiters serve the same tables for the entire week. We love this for the camaraderie and lasting friendships it fosters. Chef Rafael Figueroa, who started his career at Portillo as a teenager and is still there decades later, prepares delicious locally-sourced hearty fare and also offers vegetarian options. We found the service to be top notch at Portillo too, which is somewhat of an anomaly in Chile. (In general Chileans focus more on the food itself than service.) There's also a festive nightlife scene with great live music during dinner and rowdier bands that start playing around 10 or 10:30 each night in the hopping hotel bar.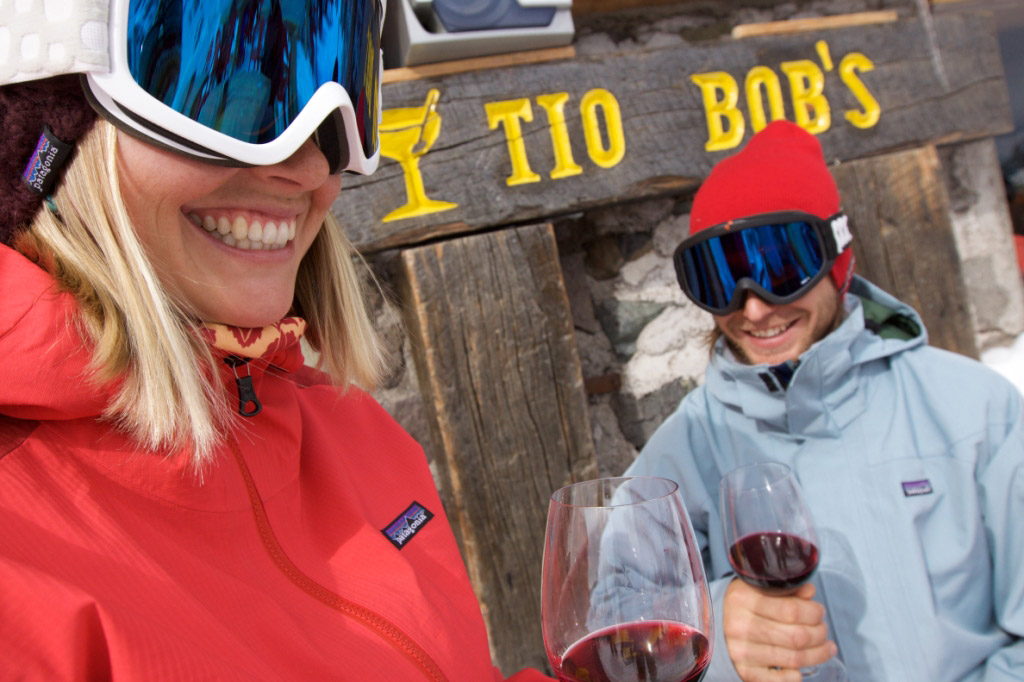 Of course, there's an excellent reason the U.S., Canadian, Norwegian and Austrian National ski teams train at Portillo during their summers: The skiing is amazing. With 1,235 acres of skiable terrain, dry fluffy powder similar to Colorado's, and off-piste and heli-skiing options, Portillo is one of the best places in the world to hit the slopes. More than half of the terrain is advanced or expert level, but the other 45 percent of runs are beginner or intermediate and are groomed to corduroy nightly. Lift lines are basically non-existent. The resort has an expertly-staffed ski school and single-day lift tickets are available for those not staying at the hotel. It's also just really cool to hang out for a week in the same place as the ski team members; they're basically guests like everyone else, and there are lots of opportunities to watch them train.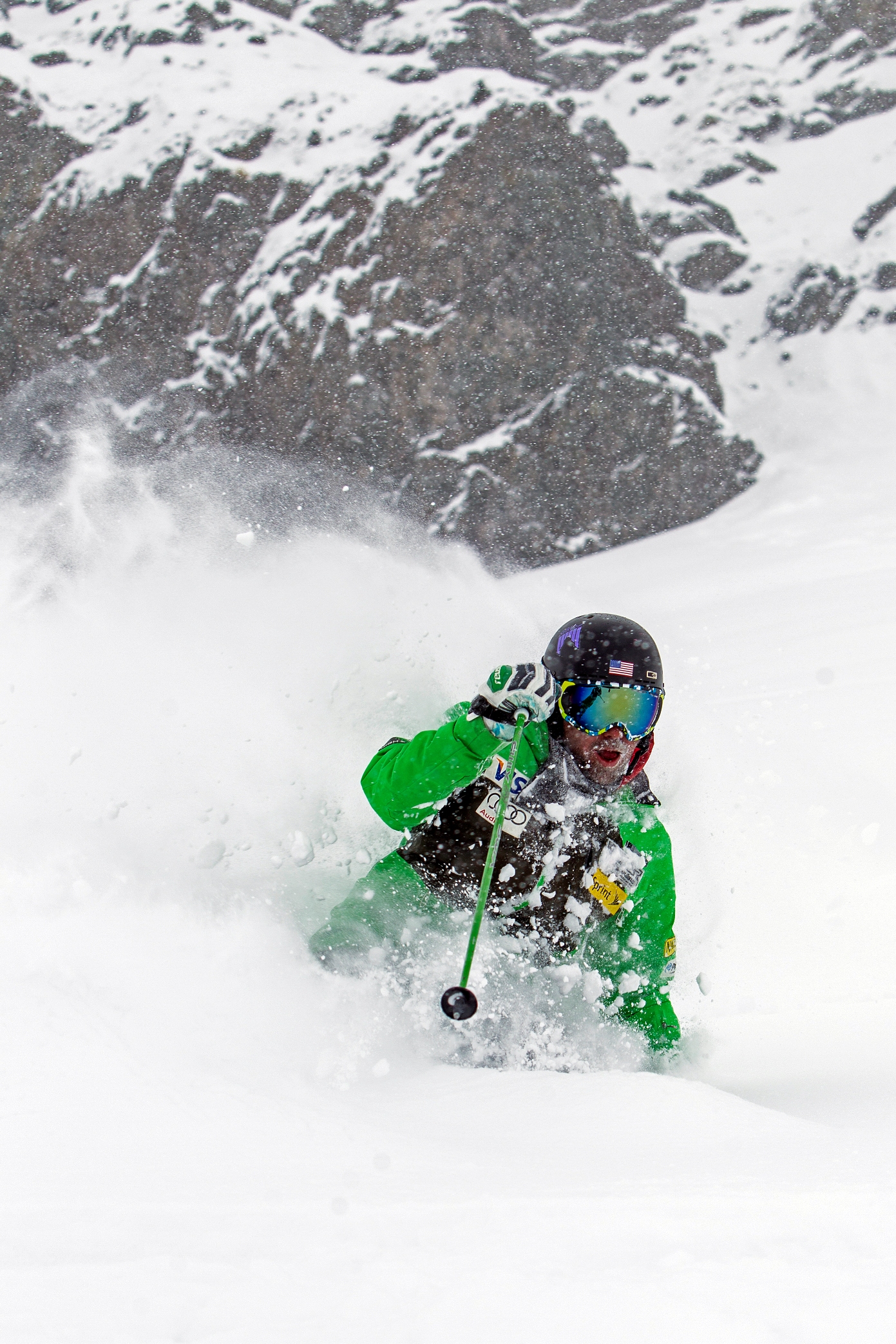 We feel a special connection to Portillo and the Purcell family because, like us, the Purcells are a Chilean-American family bridging two cultures. Over the years our family has accumulated lots of funny stories related to our work in Chile, as have the Purcells. Our favorite Portillo anecdote involves Henry Purcell, who started as general manager in 1961 after graduating from the Cornell University School of Hotel Management. Upon arriving at the hotel, which was not in operation, he found a sheep named Lumumba residing in the living room.
Obviously, there is no livestock living in the hotel today, but Americans who visit Portillo - and Chile in general - should expect the unexpected from time to time. Chileans are known for enjoying the moment as opposed to doing things in a hurry. When traveling there, we often find we have to remind ourselves to check our Type A personalities at the gate. We mention this because most of the guests at Portillo are Chilean or Brazilian, and the timing of everything reflects that. The "early" dinner session begins at 8 p.m., for example, with most South American visitors opting for the 9 p.m. time slot. (Although, as Ellen tells us, once the North Americans have had a few days to chill out and get into local mode, they often change their dinner to the 9 p.m. time period.) We love this about Portillo; once we decompress we're much better prepared to appreciate our friends, family and the stunning natural setting.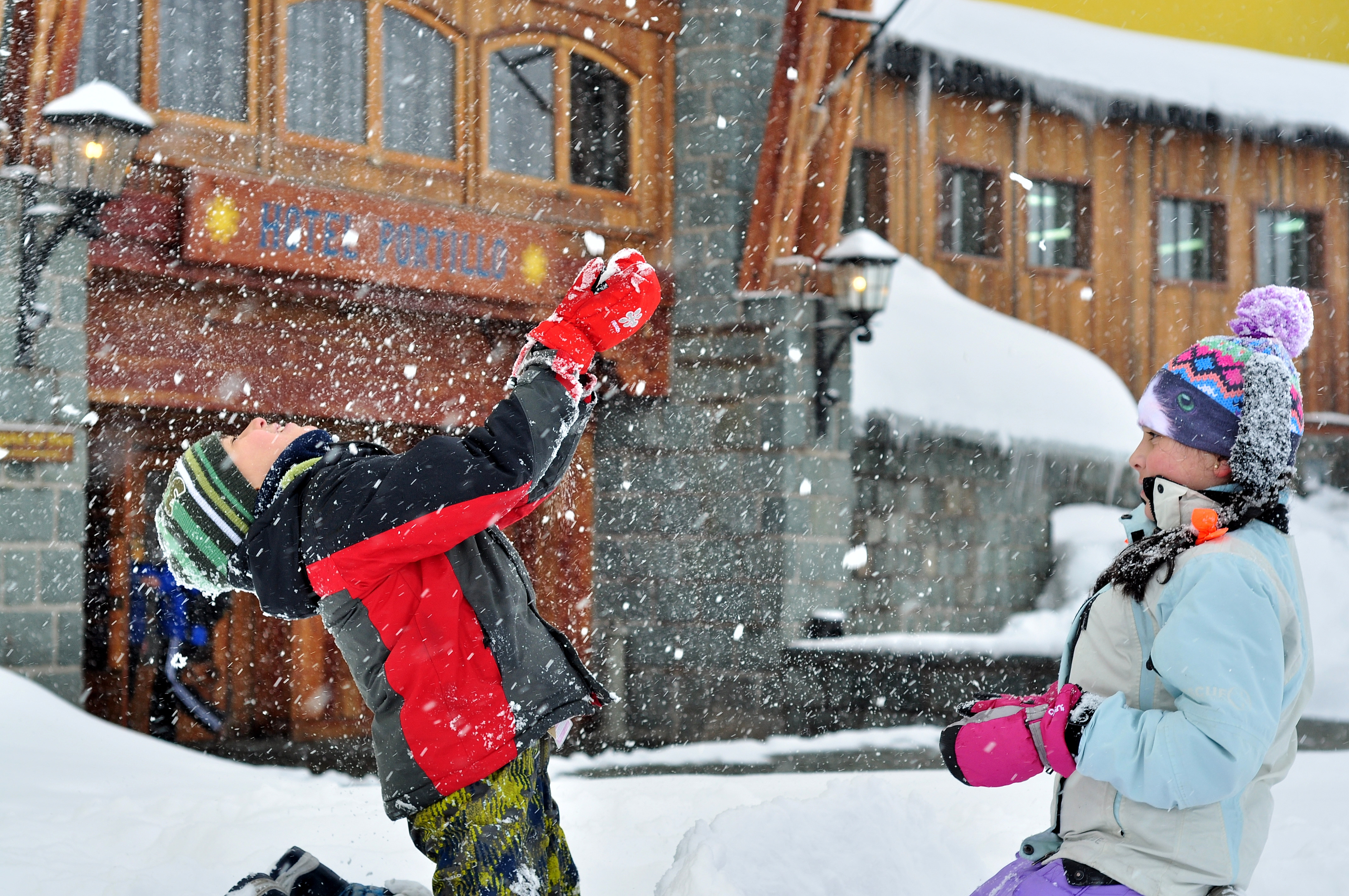 Farellones/Tres Valles
If you're interested in trying out a variety of ski mountains, or don't have a week to spare, most people head to Farellones, a high mountain village surrounded by El Colorado and La Parva ski areas and the nearby Valle Nevado. Located about an hour-and-a-half from Santiago, getting to Farellones is part of the fun – the steep, windy road that accesses the town has 40 switchbacks. Although it makes for a long day, it is possible to do a day trip. And many Americans who ski in Chile like that you can arrive in Santiago in the morning and, much like Vail or Park City, be on the mountain by 1 p.m.
At this point we feel we should remind you, again, to expect the unexpected. Just because you can get to Tres Valles from Santiago in an hour-and-a-half, doesn't mean you actually will get there in 90 minutes. The narrow, twisting, barely two-lane, hairpin road is not I-70 or I-80. When we drove it last year we had to stop and wait while a donkey leisurely made its way across the road. And though it happens infrequently, snowstorms can cause the roads to shut down or simply make it more difficult to get there, chains and four wheel drive are a must if you decide to go in winter.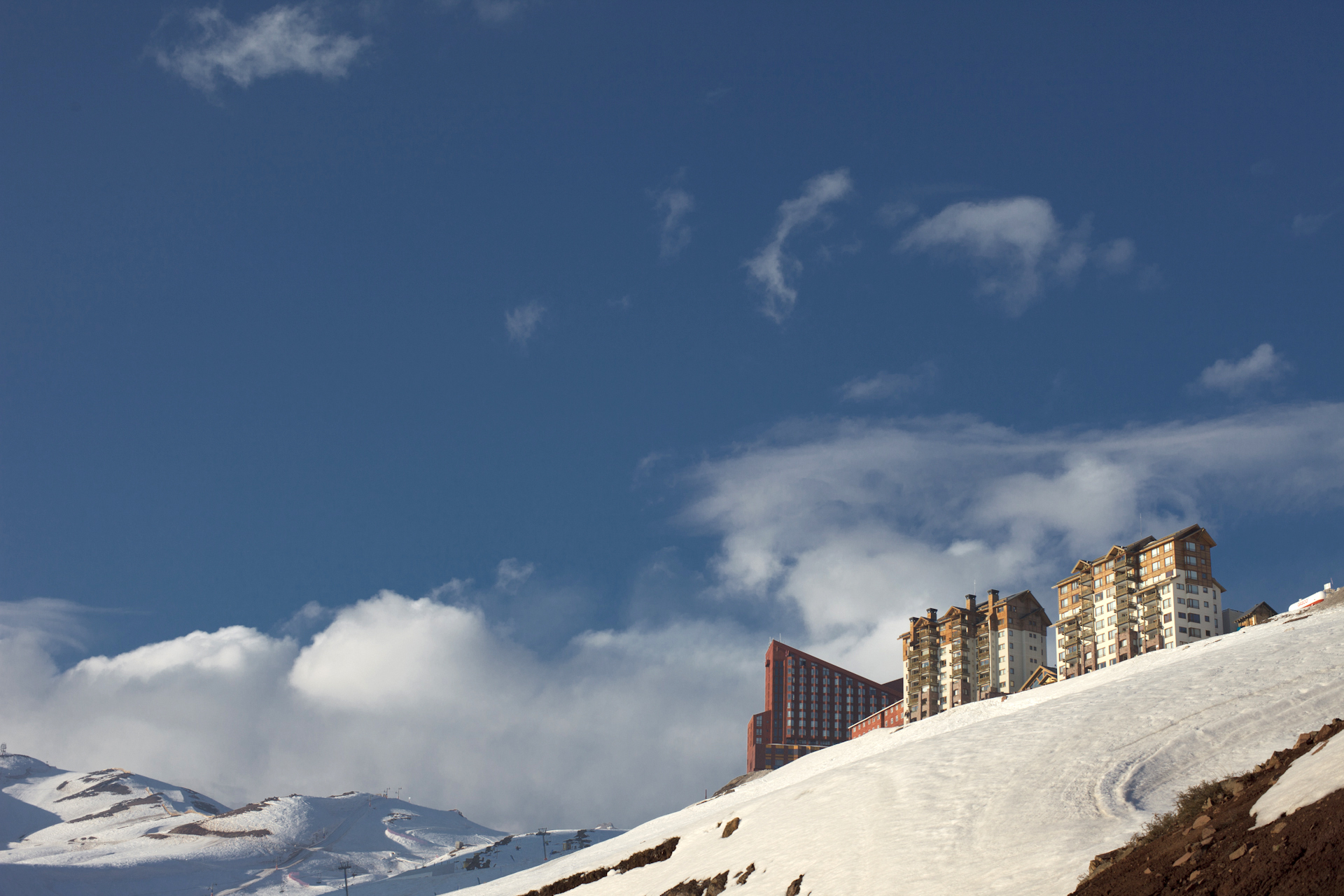 But of course, most people who visit Chile in winter are up for an adventure! And Tres Valles presents many opportunities for that.
Of the three resorts, Valle Nevado is the newest, built in 1989. It also has the most modern infrastructure – it's the only resort in Chile that has a gondola (but the gondola runs from a parking area to a mid-mountain restaurant, so you don't actually use it for skiing in the traditional sense). Most of the terrain is intermediate, advanced or expert – our friend Brian tells us there are some pristine backcountry bowls for off-piste missions – and about 10 percent of the runs are beginner level. The base lodge is located above tree line at 9,800 feet, so if you're not acclimated, it will take your breath away in both the literal and figurative senses. Even if you're not a skier, it's worth the drive up there just to feel the power of the magnificent Andes.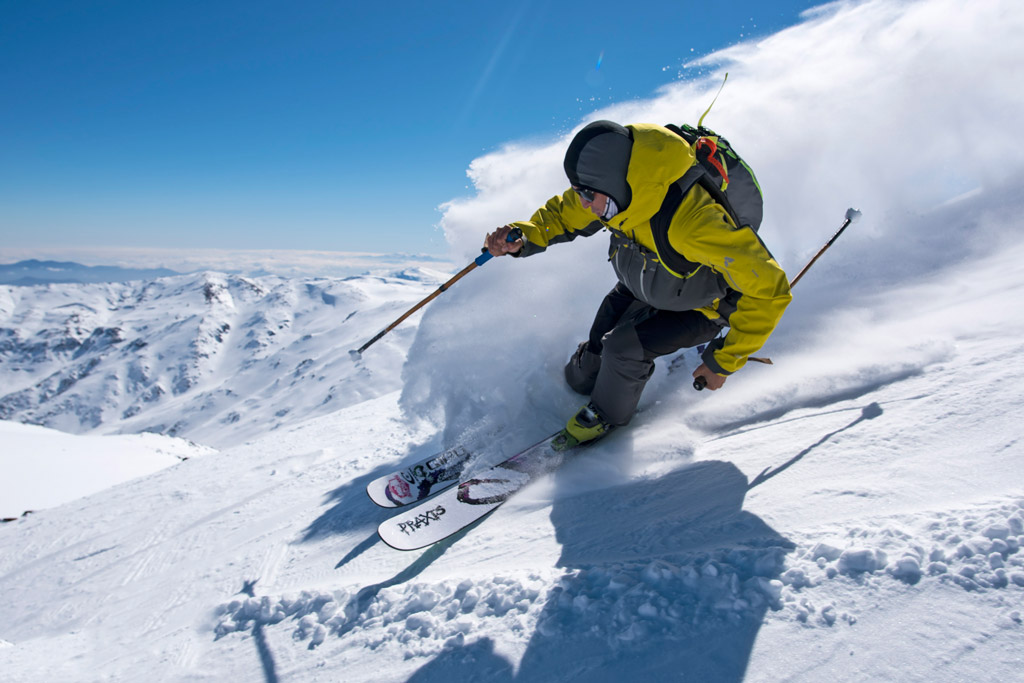 Nearby El Colorado is more of a "locals" mountain with older lifts. Many of the runs are beginner or intermediate. For expert skiers, the eastern side gets tons of snow and offers steep pitches and interesting chutes for those who can handle them. La Parva, the third ski area in Tres Valles, has good treeless intermediate terrain and excellent views. For experts there is some great hike-to terrain above the resort.
As we mentioned earlier, we are not ardent skiers, so for a more detailed sense of the possibilities we suggest checking out Upscape's website to learn about guided tours of Chile's ski country. In addition to having excellent knowledge of many Chilean ski resorts, including some we haven't visited, Upscape offers heli-skiing and works with Ski Arpa, the only cat skiing outfit in South America running back country tours. Located at 13,000 feet, Ski Arpa is a rugged, high-altitude wonderland that overlooks Mt. Aconcogua, a 22,838-ft. giant, and the Pacific. Some of the tours also include visits to local wineries (which is how we met Brian in the first place) and include stays at quaint Chilean chalets and inns.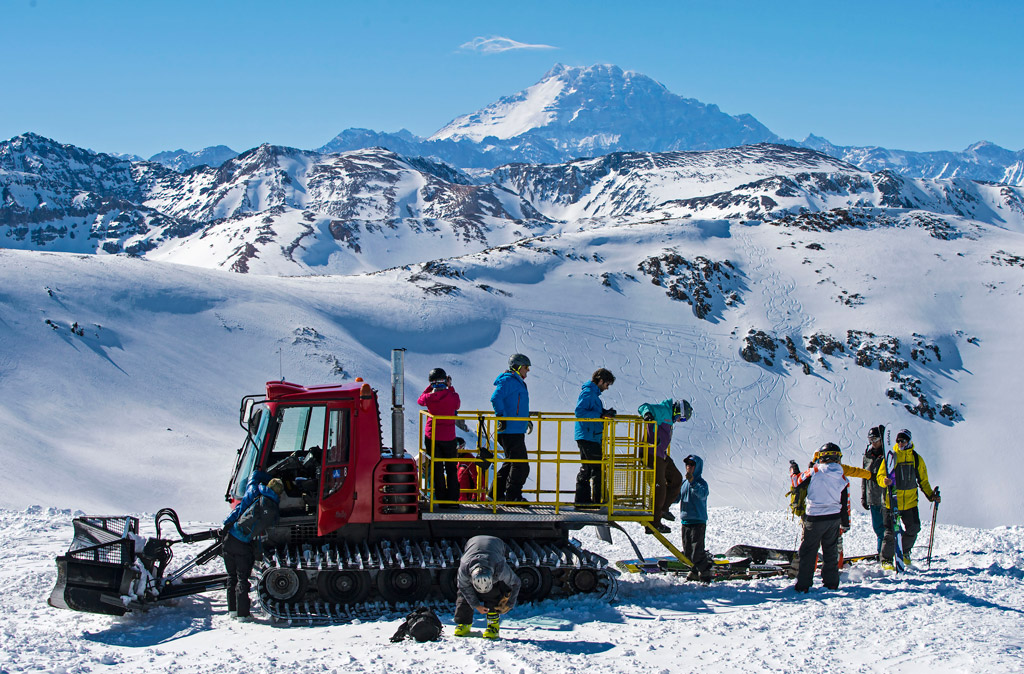 During our talks with both Ellen and Brian, we laughed about one of the issues that sometimes occurs while skiing in Chile. Occasionally there are big storms – storms like the one that just dumped a record-breaking nine feet on Portillo – that shut down the roads that get you to (and from) the resorts. Not only do the roads shut down, but the lifts close, too. So there could be piles and piles of fresh champagne powder and a bluebird sky beckoning. And you may be dying to get out there. But you won't be able to do that. The lifts will open when the lift ops can reach them. Sometimes this takes a while. Which means that you will have to slow down, take lots of deep breaths, savor your breakfast (and maybe lunch) and enjoy the glorious one-of-a-kind surroundings. Eventually you will get outside and experience some of the best skiing this earth has to offer.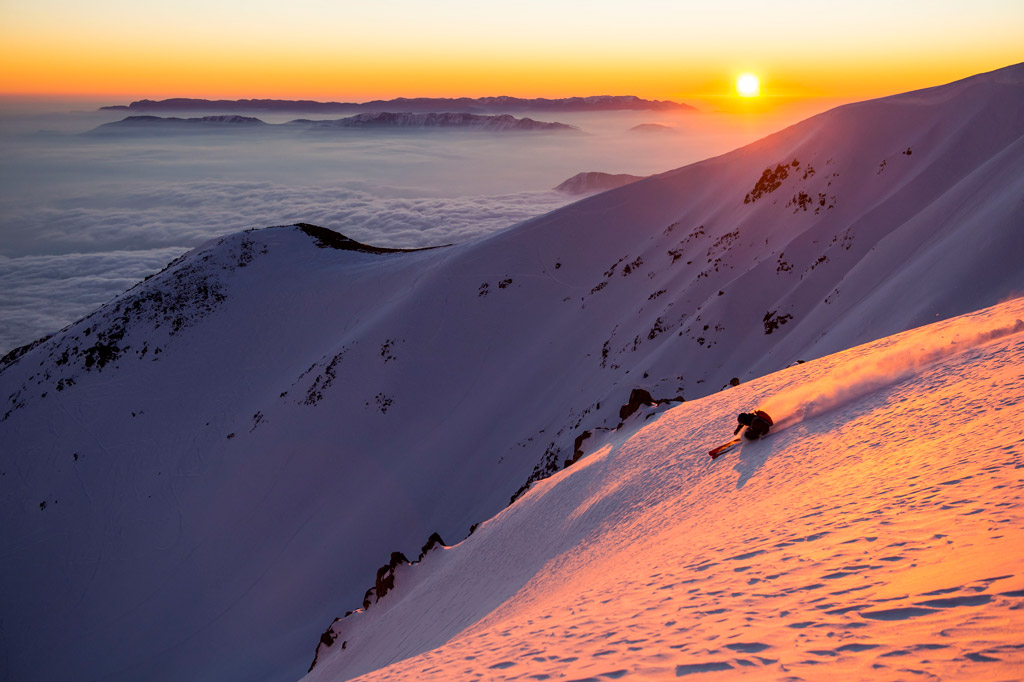 If you find yourselves with some extra time during your visit to Chile, stop by our winery for a tour. We'd love to see you.
Comments
Commenting has been turned off.