Blog
April 1, 2013 | Chilean Culture | Courtney Kingston
Sauvignon Blanc by the Sea

Our 2012 Cariblanco Sauvignon Blanc is here! Back in November our assistant winemaker, Alejandra, our tour guide, Judith and our marketing manager, Eliana, had the opportunity to present our 2012 Cariblanco Sauvignon Blanc in beautiful event organized by the Casablanca Valley Association. As members of the association, we play a part in Casablanca's efforts to promote the valley's wines both in Chile and other parts of the world.
The event, aptly named "Sauvignon Blanc by the Sea" was a sunny seaside affair where thirteen Casablanca Valley vineyards presented their 2012 Sauvignon Blancs to 50 members of the press. The all white affair included press members from TV programs to bloggers to photographers dressed in all white in honor of the Casablanca Valley white wines.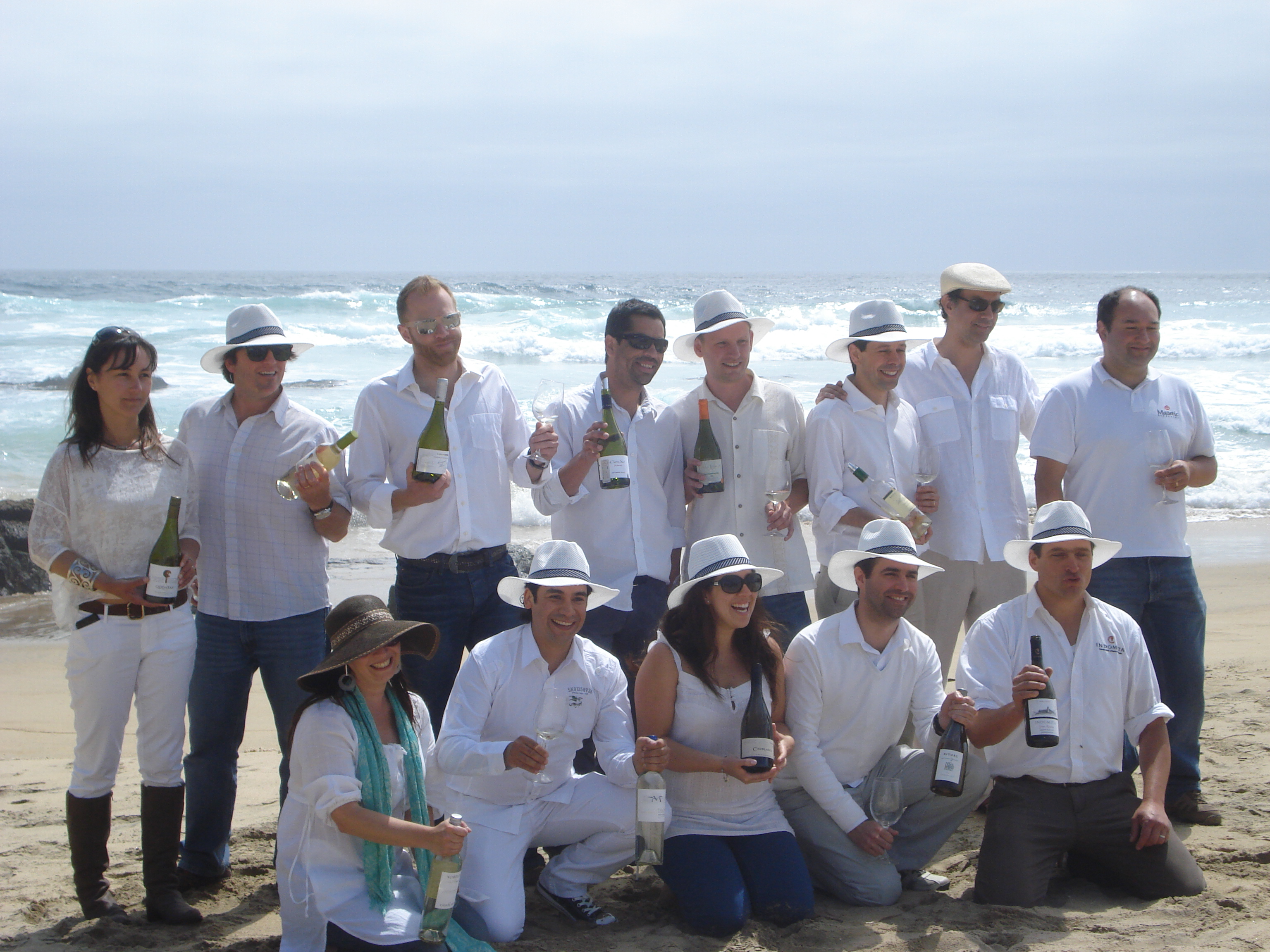 It was our first presentation of our 2012 Cariblanco Savignon Blanc and the results were overwhelmingly positive. Several press members touted our 2012 Cariblanco as extremely complex and refreshing and many came back for second and third tastes.
After the event, the Casablanca winemakers sat on the beach together tasting each others wine and commenting on the closeness and the unity of the valley's winemakers and wineries. Not seen in all other winemaking regions, it is this community of winemakers which critique each other, trade tips, and readily give advice to one another, that produces standout wines not just at Kingston, but throughout the valley.
Now, coming up in two weekends, if you're visiting Casablanca, be sure to come see us at the Casablanca Valley Association's latest, "Fiesta de la Vendimia" on April 13th and 14th in Casablanca's Plaza de Armas or town center. A harvest celebration, the festival will feature live folkloric music, a grape stomping contest, food from local restaurants and wines poured by at least fourteen different wineries from the valley.
Comments
Commenting has been turned off.