Blog
January 9, 2018 | Chilean Culture | Courtney Kingston
Growing up in Casablanca

We lived in a unique universe . . . There was a distinct bond between us because we were in it together. We were taught about school, work, animals, God, the Puritan ethic and baseball. And we seemed to miss out on bullies and hoods, dope peddlers and girls.
-CJ Kingston II describing growing up on the Farm

Times have changed a lot on our farm and in the surrounding Casablanca Valley since CJ Kingston settled there in 1918. Our family has passed along many stories and traditions over the years, but we get most of our perspective, history and understanding of the past from the third generation, which includes five siblings: CJ II (now deceased), Peter, Michael, Susan and Sally.
The Kingston children lived on the farm from birth until they turned 13, at which time they went to the United States to attend boarding school. Until that point they were homeschooled by their mother, Janet.
For this blog we've attempted to paint a picture of what life was like for them as children on the Farm, and in the US, in the 40s and 50s. We sent questions to each of the siblings, all of whom currently live in the States, with the exception of Sally who still resides on the Farm and in Santiago with her husband, Enrique. We also had an additional phone conversation with Michael, to clarify a few points.
We hope it provides you with a glimpse of what it was like for our family growing up in Casablanca, Chile.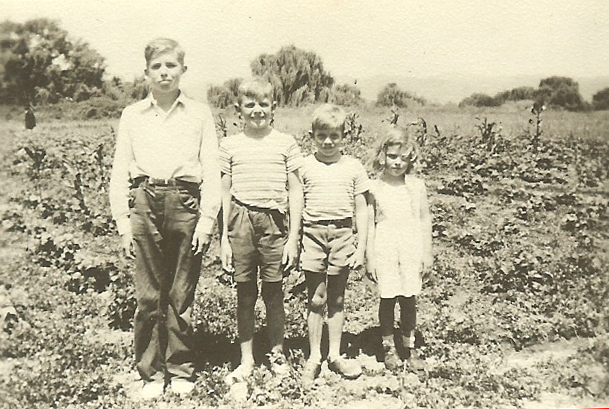 What did you do when you weren't homeschooling?
Michael: School was held in the morning and generally was over by lunch time, including homework. Mother was the teacher, she was pretty strict, and she followed a detailed course schedule laid out by Calvert, a correspondence school system from Baltimore, MD. The afternoons were free and we used to ride bicycles (mine was black, Peter's was red, and they had no gears) around the farm or ride horseback with Manuel Vega who was in charge of the animals on the farm: milking herd, beef herd, calves, bulls, oxen, etc. Peter's favorite horse was named Alazan de Paso (after which we named our flagship Pinot Noir), and my favorite horse was called Churin. We used Chilean saddles, which were lined with lambswool, making them very soft.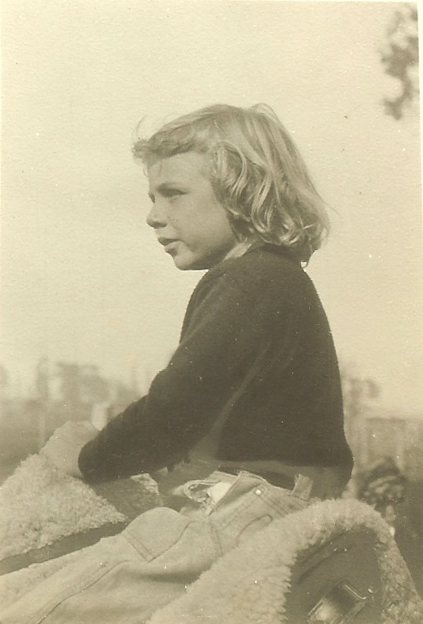 There was no heat in the house, so we would do our homework around the fireplace. Even now, we still have hot water bottles hanging on the door behind the kitchen. We listened to baseball games broadcast by the Armed Forces Radio Service after the news report, and we all had favorite teams. I was a Cleveland Indians fan because my brothers had the top two teams: Peter had the White Sox and CJ was a Red Sox fan. Every day, we would take the results and convert them into team standings.
Did you help out on the farm a lot? What was that like?
Susan: Yes, I was very busy. I'd get up at 4:45AM to help Manuel Vega bring the cows into the lechería and then stay and help milk them. I'd go home at 8:30 to shower and start school.
Peter: I had a bunch of rabbits. We all had our own cow which Gramps gave us after we learned to milk them.
Michael: My last few years on the farm before high school in the US included a focus on the pig business which Peter, CJ and I started with two sows and a boar, but which quickly grew to approximately 1,000 animals! Each sow would produce 12 to 14 piglets every time with approximately 1.5 litters per year. I put myself through a year of Princeton thanks to the pigs.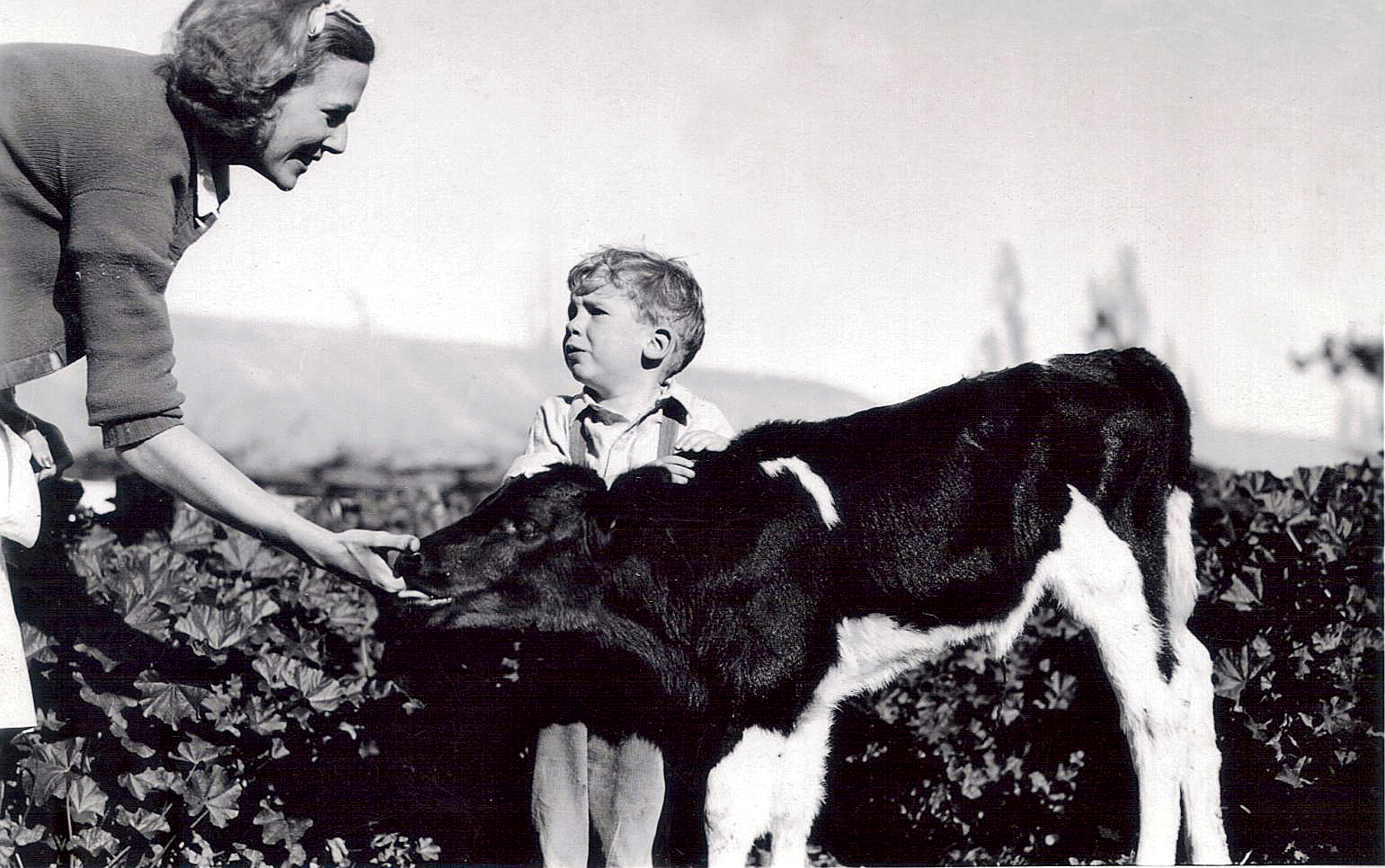 Who were your friends in the neighborhood?
Susan: We didn't really have a neighborhood; we were out in the country. I had one friend from Australia, about two hours away, and two more in the hills above Valparaiso about an hour away that I'd see a couple of times a year. Dominga, our maid, would bring her niece, Beña, to visit and we'd have a great time together.
Sally: My friends were Nancy and Eliana, Manuel Vega's daughters.
Peter: My only English-speaking friend was Pat Tracey, an American who lived two hours away – one valley over.
Michael: At the end of the day there were generally pick-up fútbol (soccer) matches with the kids from the families who lived and worked on the Farm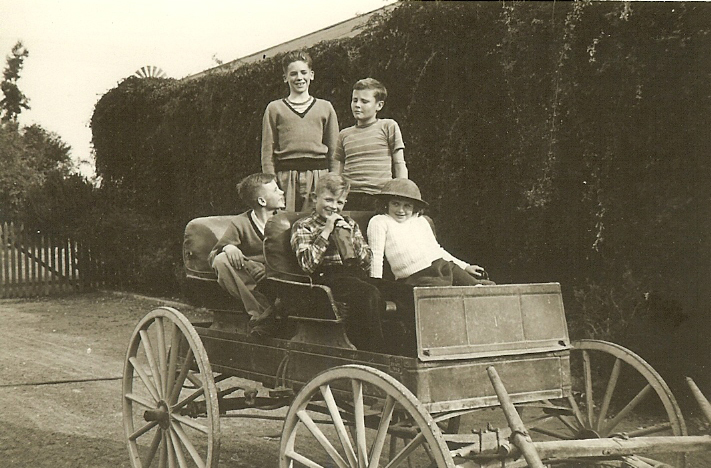 How is Casablanca today different than it was then?
Susan: Casablanca was less prosperous in the 50s and 60s. People walked or rode their bikes to town. Cars were scarce and considered a luxury. There were no supermarkets then, only small shops selling specific items. Houses were either grand (with surrounding acreage for horses, etc.) or shacks with no indoor plumbing. Today, Casablanca is a busy commercial center, with banks, supermarkets, restaurants, and more. Rental property is booming. People choose to live in Casablanca because they work in the valley's vineyards and wineries, restaurants, etc. In the 50s, farm work was the only work available, and landowners usually provided housing on the farms.
Michael: Casablanca always had dairy and beef cattle farms, and most people just passed through en route to Valparaiso or Santiago. When we were growing up, the highway was a narrow two-lane road with two winding "cuestas" or mountain passes—almost a five hour drive between the two cities. It's now a four-lane highway with two tunnels, and takes just over an hour. The smaller trucks have been replaced by 18-wheelers and many of the farms have been converted into vineyards as Casablanca has become known for producing premium wines, especially Pinot Noir, Chardonnay, Sauvignon Blanc and Syrah.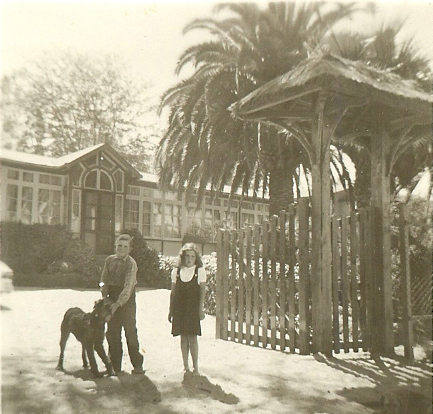 What were the celebrations of the 18 de Septiembre (Chile's biggest national holiday) like in Casablanca then? Did you attend them?
Peter: We usually went to the rodeo in Casablanca. Dad always loaned them our biggest steers which gave the horses a hard time.
Michael: The larger animals had less chance of being injured and generally would provide the greatest challenge to the vaqueros.
Susan: I dreamt I was going to be the best female rodeo rider, so I paid very close attention to the way the vaqueros handled the animals. Once the rodeo was over, the party started. That's when I'd go home.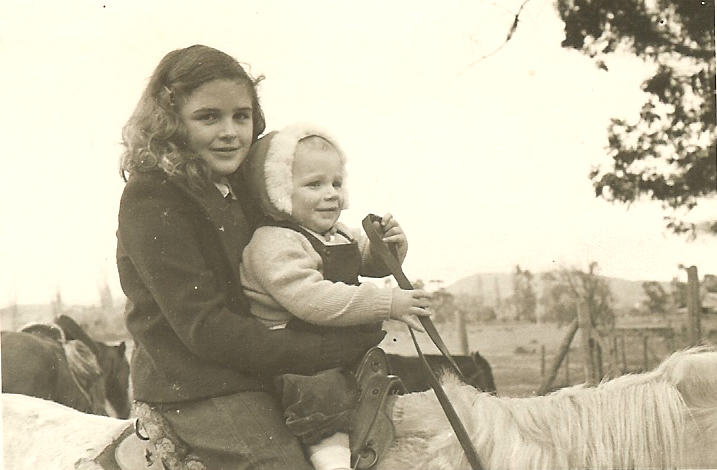 Did you take trips outside of Casablanca often? If so, where did you go?
Sally: Often, no. We went on some Sundays to Algarrobo and Viña del Mar to see Grandma and Gramps when they were around.
Susan: When Grandpa and Grandma were living in Viña del Mar, we'd have long [Sunday] lunches there. Sally and I would escape to Grandma's room and try on all her jewelry and makeup. About once a month we'd go to Santiago. It took four hours by car on a good day (assuming a truck hadn't broken down on one of the cuestas and blocked all traffic). Needless to say, I'd always try to avoid these trips. Once or twice a year we'd be invited to the Bowers for lunch. They lived north of Limache. [Which was about a two hour drive then.]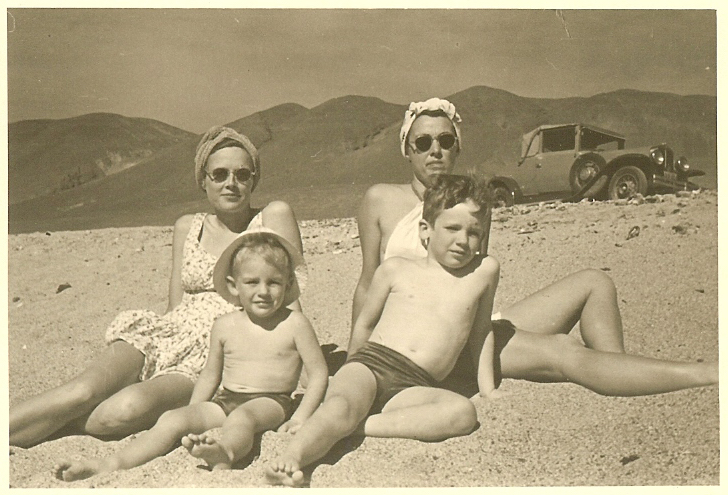 After graduating from college, did you think of moving back to Chile?
Michael: Yes, I did consider going back to Chile but in 1962 the country's economy was in terrible shape and would only get worse as it moved into the Allende years. The opportunities working for a US company in Latin America on regional economic development issues proved to be more compelling at the time.
Peter: I went back to Chile to help Grandma and Grandpa who had helped me with college tuition. After a year and a half, I had to go to the US to beat the draft and to go into the US Navy [as an officer, instead of enlisting] for 4 ½ years.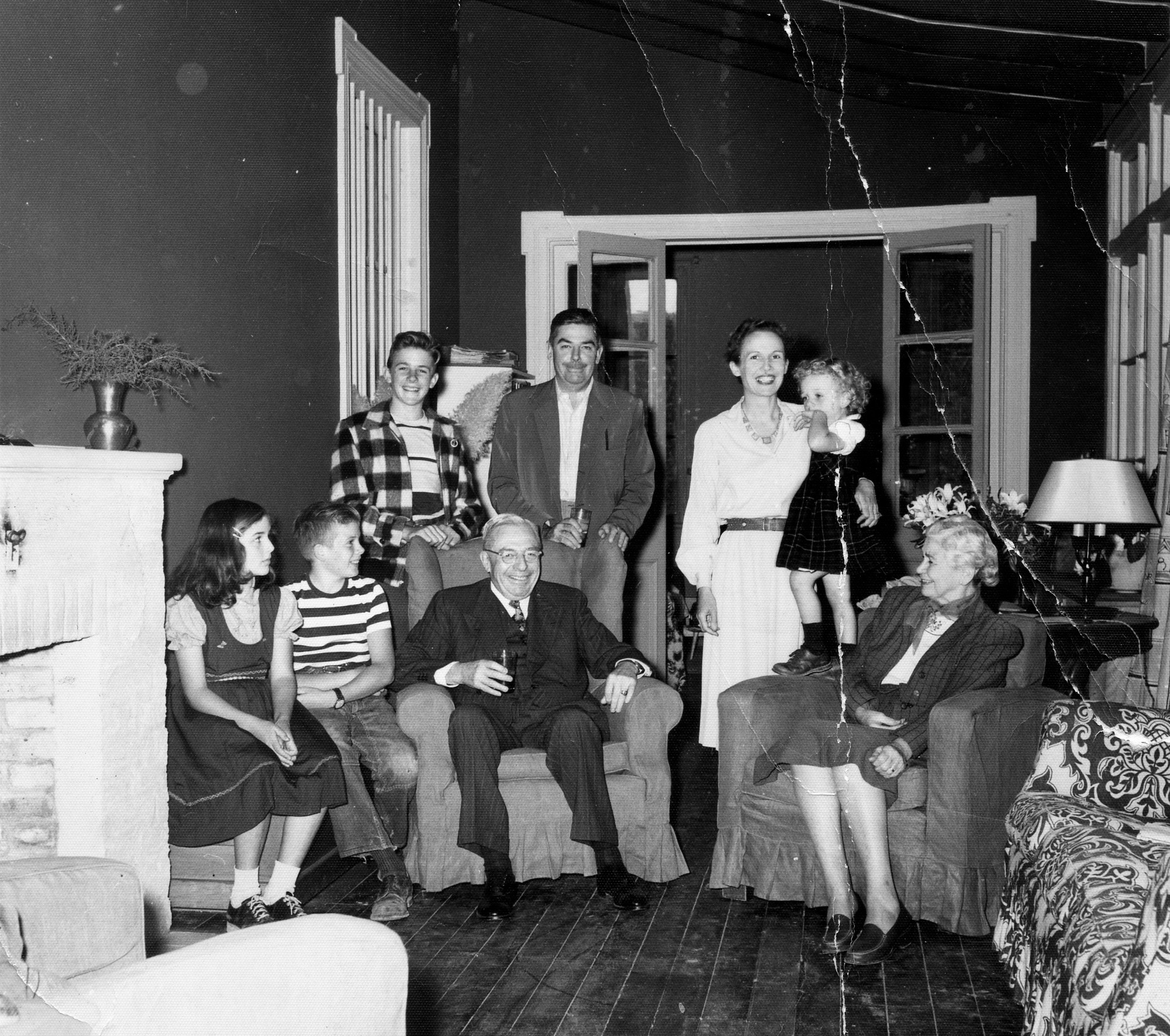 Are there still a lot of the same people/families living in Casablanca as when you grew up there or has it changed a lot?
Michael: Yes, many families who used to live on the farm now live in Casablanca or other smaller communities in the valley. It is not unusual to run into them at the grocery store.
Peter: Those who manage other farms in the valley are still around or have let the next generation take over. The biggest change is all of the vineyards which cover the valley.
Was it a shock to go live in the U.S. when you were 13 or were you really ready to go? Who did you stay with? Or did you go to a boarding school?
Susan: I was very homesick when we moved to the US. I spent idle moments plotting the best bus route back to Chile since I knew Mom wouldn't let me fly. I went to Cambridge High & Latin School in Cambridge for my junior and senior years of high school and adjusted when I got caught up in the college application process.
Peter: We all (CJ, Peter, and Michael) went to Holderness School where we lived from September to May. It was a small school (about 34 students in my class) and had some terrific teachers, especially Joe Abbey. We visited the Lenoxes (Mother's sister's family in NJ) at Thanksgiving and the Dwights (Father's elder sister's family in Ohio) at Christmas. We all got into student government and each became president of the school in our senior year.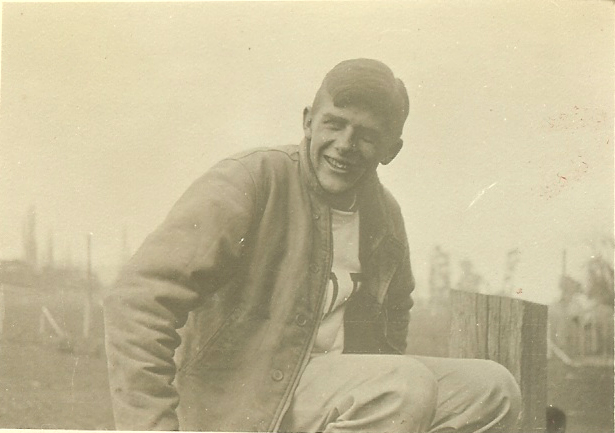 Had you been the U.S. much before that?
Michael: Early in World War II, Dad worked in Bolivia for the OSS, a CIA predecessor organization. During that period we lived in Antofagasta (Chile) because it was closer to Bolivia. The Germans were in Bolivia because they were interested in the metals available there to build military machinery. Dad had some mining connections dating back to my grandfather's mining interests in Bolivia so that worked as his cover while he spied on the Germans. But when Dad's OSS boss was poisoned, it became clear Dad's cover was also blown and that it was time to return to the States. That's when we went to live on Cape Cod with our grandparents (Mother's side). Then our parents purchased a home there as the war continued. Dad joined the Navy after that but was never shipped anywhere. We returned to the Farm as soon as the war was over.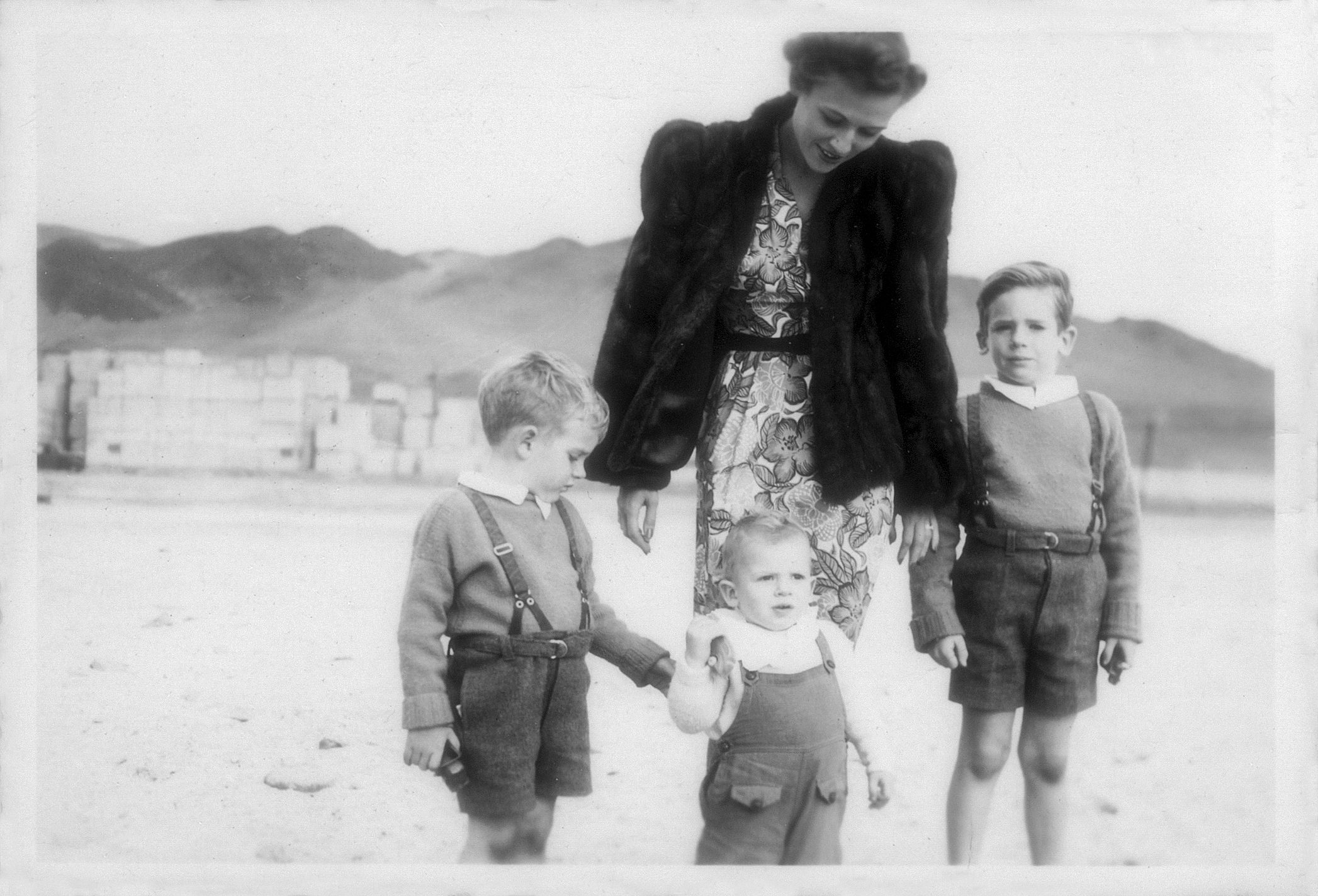 What surprised you about being in the U.S. versus Chile?
Michael: Life on the Farm and life in school in the US were very, very different, and I believe we all accepted those differences. Chile was the countryside, nature, animals, but also a relatively solitary life that required some inner resources and self-reliance. Holderness brought you together with other boys (no members of the opposite sex), so there was camaraderie, sports, as well as studies. So, they were very different worlds.
What did you miss the most about Casablanca when you were gone (apart from family)?
Susan: My horse, Manuel Vega, and riding with him.
Sally: I missed the Farm the most.
Comments
Doug Coombs
@ Jan 9, 2018 at 3:54 PM
What a great story, and so important that you documented these remembrances. Now they will be kept and reread by future generations.
Doug
Kathy Murphy
@ Jan 10, 2018 at 7:36 AM
What a great story!!! Thanks for sharing!
Kingston Family Vineyards
@ Jan 11, 2018 at 7:04 AM
Thank you for reading and for your kind comments Doug and Kathy. We really had a great time pulling together these memories and we're glad to hear you enjoyed reading them.
Kingston Family Vineyards
@ Jan 11, 2018 at 12:01 PM
Don, what a small world. Thank you for your nice note. We definitely know the Walbaum family in Las Tablas and still cross paths with them from time to time. Do come see us at our vineyard in Casablanca when you return to Viña! Muchos saludos, Courtney
Commenting has been turned off.