August 31, 2016 | Chilean Culture, Wine & Food | Courtney Kingston
CJ Kingston's Chicken Recipe

On occasion we come across tasty family recipes from years past that show a piece of our family's history. The one below, which we've dubbed CJ's Chicken, is the first of many we hope to share going forward.
This particular recipe was a favorite of CJ Kingston II, (not to be confused with his namesake, Carl John Kingston, family patriarch and founder of the Farm), the oldest of the third generation of Kingstons in Chile. Born and raised on the Farm in Chile, CJ II as he's called within the family, grew up to become an avid cook and fan of entertaining friends and family at his home. Often he would make this recipe because of its suitability for a group of five or six and its simplicity to make.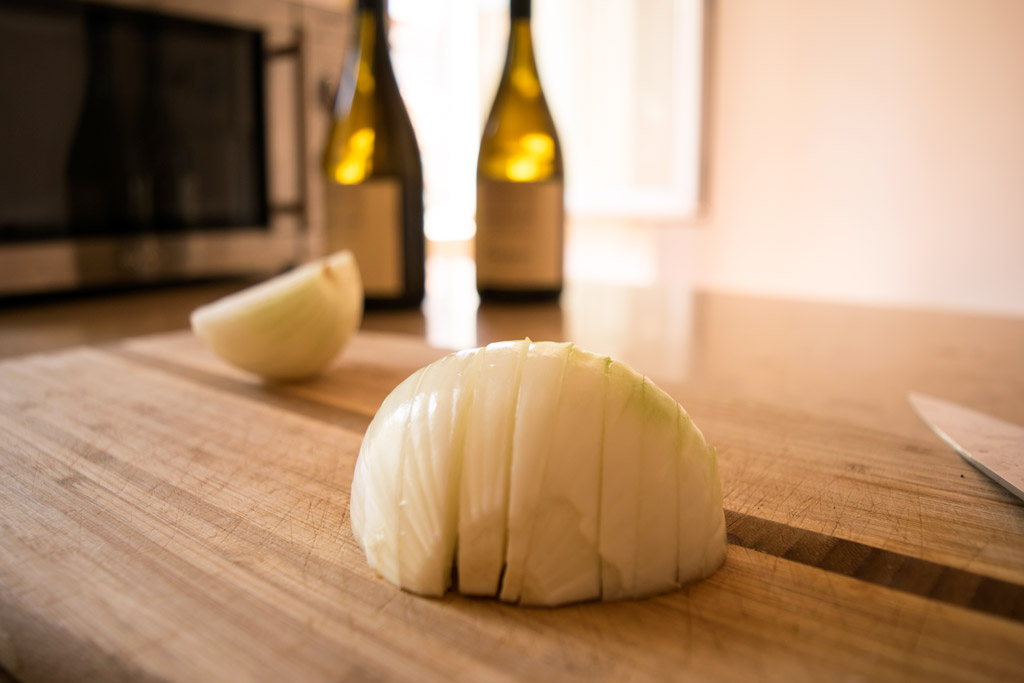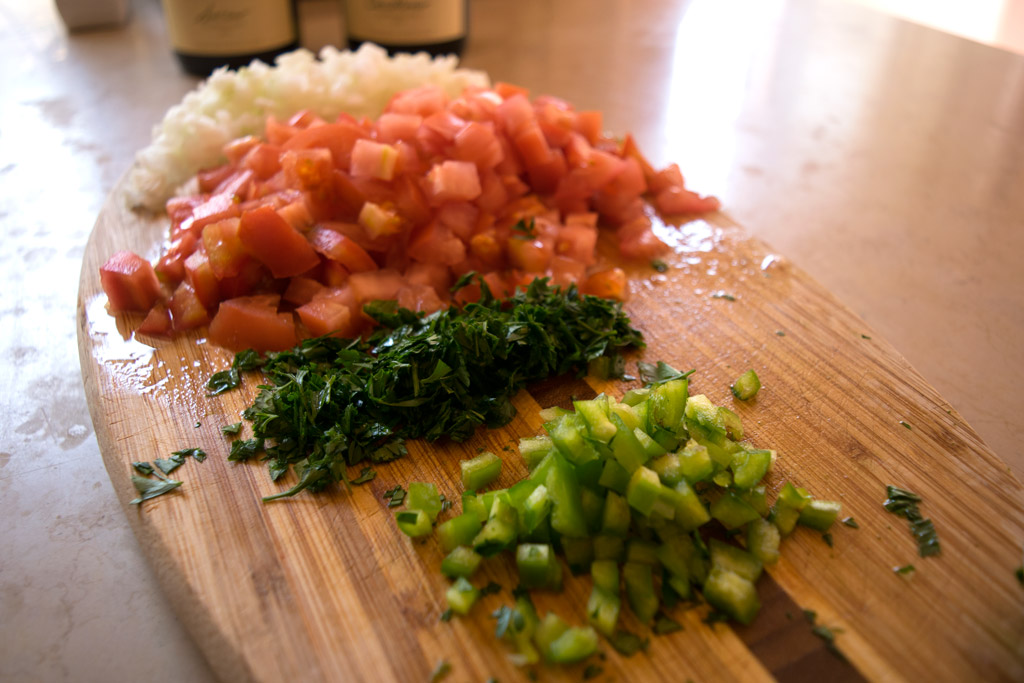 As we were preparing to make this dish we noticed that the recipe was not Chilean or American but possibly Portuguese or Brazilian given its name. Entitled "Galinha à moda de Ana Pereira" with references to the recipe's author as Mrs. Pereira, we wondered where the recipe might have come from. A Brazilian or Portuguese neighbor? A friend who often made the recipe and introduced it to CJ? The answer turned out to be simpler, it is a Portuguese recipe found in CJ's beloved stained copy of Brazilian Cookery by Margarette de Andrade. Wanting to share it with his sister, Susan, CJ wrote it out by hand adding his own notes for best preparation.
With the origins of the recipe solved, we delved into the preparation, buying the ingredients and prepping them for cooking. The most difficult part of this simple recipe was probably just chopping up all the ingredients. In retrospect we probably did not need to chop the onions and tomatoes so small since they managed to melt into the sauce over the hour or so of simmering. Throughout the cooking process we photographed, did lots of tasting and prepared rice and a salad. Most importantly, however, we found time to invite a group of friends over to share it. We paired the meal with our 2015 Cariblanco and 2014 Sabino and it was quite the hit. Now, we hope you'll enjoy sharing it with your family and friends accompanied by a nice glass of wine.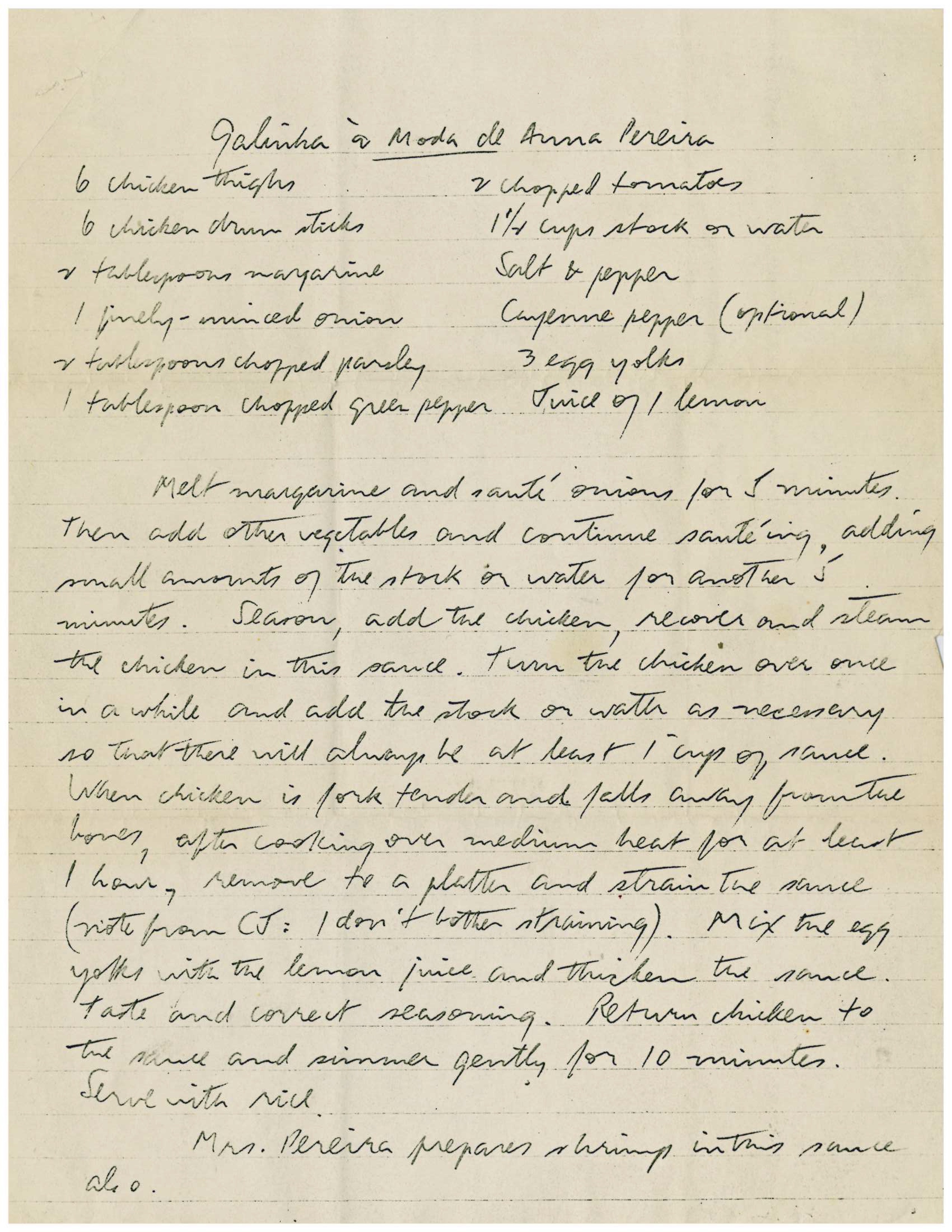 CJ's Chicken Recipe
Ingredients:
6 chicken thighs
6 chicken drumsticks
2 tablespoons of margarine (or butter*)
1 finely minced onion
2 tablespoons of chopped parsley
1 tablespoon of chopped green pepper
2 chopped tomatoes
1 1/2 cups stock or water
Salt and pepper
Cayenne pepper (optional)
3 egg yolks
Juice of 1 lemon
Directions:
1)Melt margarine and sauté onions for 5 minutes.
2) Then add other vegetables and continue sautéing adding small amounts of the stock or water for another 5 minutes.
3) Season the sauce, add the chicken, re-cover and steam the chicken in this sauce. Turn the chicken over once in a while and add the stock or water as necessary so that there will always be at least 1 cup of sauce.
4) When chicken is fork tender and pulls away from the bones, often cooking over medium heat for at least 1 hour, remove to a platter and strain the sauce (Note from CJ: I don't bother straining).
5) Mix the egg yolks with the lemon juice and add to thicken the sauce. Taste and correct seasoning.
6) Return chicken to the sauce and simmer gently for 10 minutes.
7) Serve with rice (*or salad).
Note: Mrs. Pereira prepares shrimp in this sauce also.
*Notes from our most recent preparation of the dish
Comments
Roman
@ Sep 26, 2017 at 2:08 AM
I really love this chicken recipe.This CJ Kingston's Chicken Recipe is absalutly superb.I am very thank full to you for sharing such marvelous recipe and I am definitely going to make this recipe for my launch.I hope this is one of the signature recipe and love the combination of Cayenne pepper with chicken.
Akansha Mehta
@ Jul 23, 2019 at 2:19 AM
This article is about CJ Kingston's Chicken Recipe which is very delicious in taste. Ingredients are easily available and it is easy to make.
Chardonnay Catering
@ Oct 13, 2019 at 11:22 PM
This post is really amazing with very nice tips. You make several sound points I find agreeable. Thanks for sharing such an amazing post!