Blog
September 10, 2014 | Travel | Eliana Arredondo
36 Hours in Santiago

Following her graduation from Stanford in the summer of 2012, Eliana Arredondo (Kingston's Marketing Manager) lived and worked in Chile for 9 months. These are her recommendations for 36 hours in Santiago.
A great thing to do when you first arrive in a new city, whether you're traveling there or settling into living there, is to orient yourself. The best way I've found to do this is through a walking tour of the city. Many larger cities, and even some smaller ones, offer free* walking tours, of the city you're visiting. They're usually offered in English and lead by city locals. The benefit is that you immediately know where things are located in the city and many of the neighborhoods, making you much less likely to get lost later in your stay. Additionally, you see a lot of the city in a short time, it's a great place to meet other travelers, especially if you're traveling solo, and it's good exercise!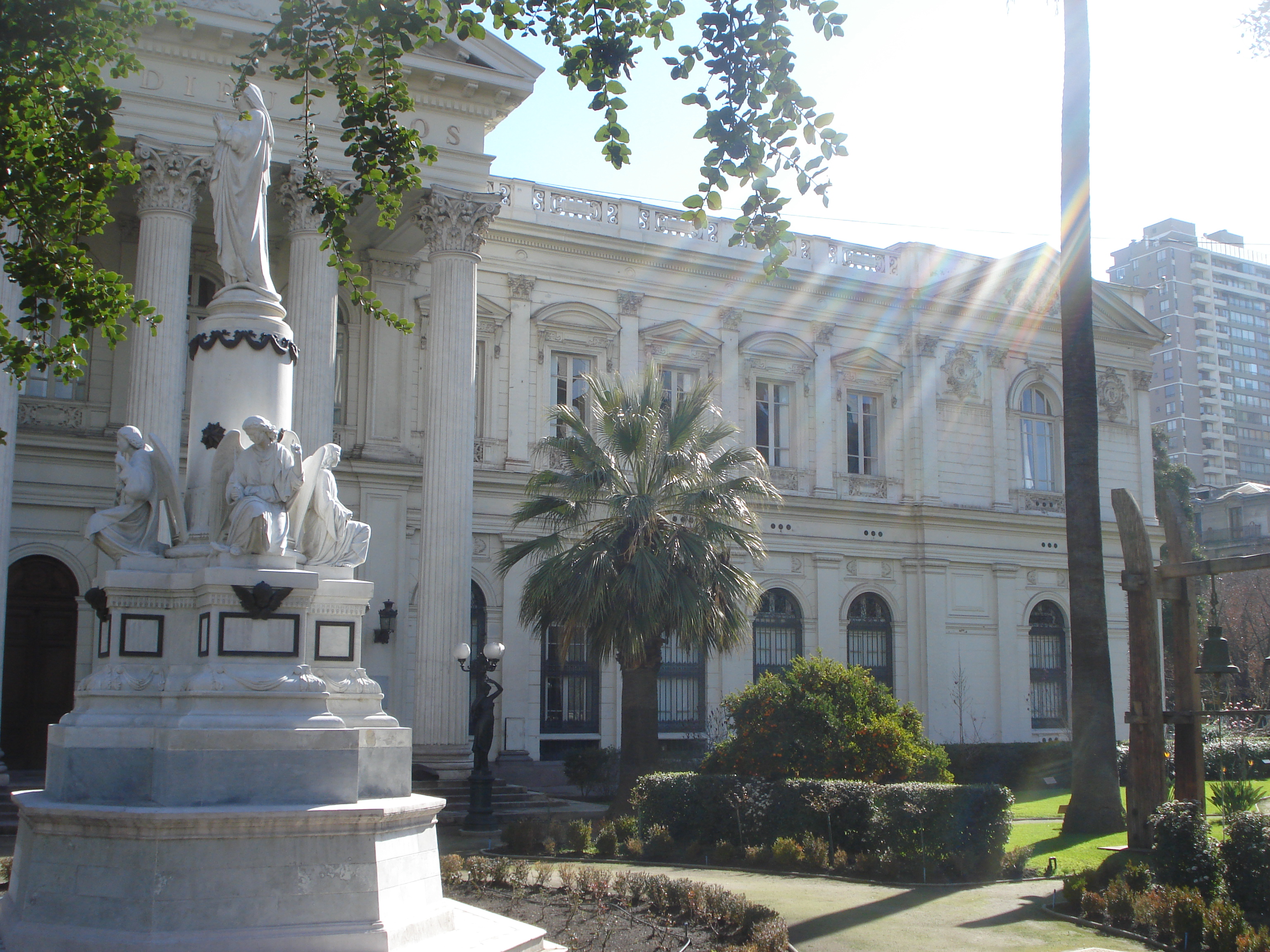 City Tour
In Santiago, I took the Good Morning Stgo! tour guided by Spicy Chile which takes you through much of the city's downtown historical buildings and ends at the base of one of Santiago's most famous sights, the Cerro San Cristóbal.
Cerro San Cristobal
One of two famous hills in Santiago, the Cerro San Cristóbal is the taller of the two and you must take a gondola to reach its peak. More adventurous visitors, who are not afraid to sweat or not short on time, can hike up to the top. From there you'll take in great panoramic views of Santiago and have the chance to see up close the large Virgin Mary statue that watches over the city.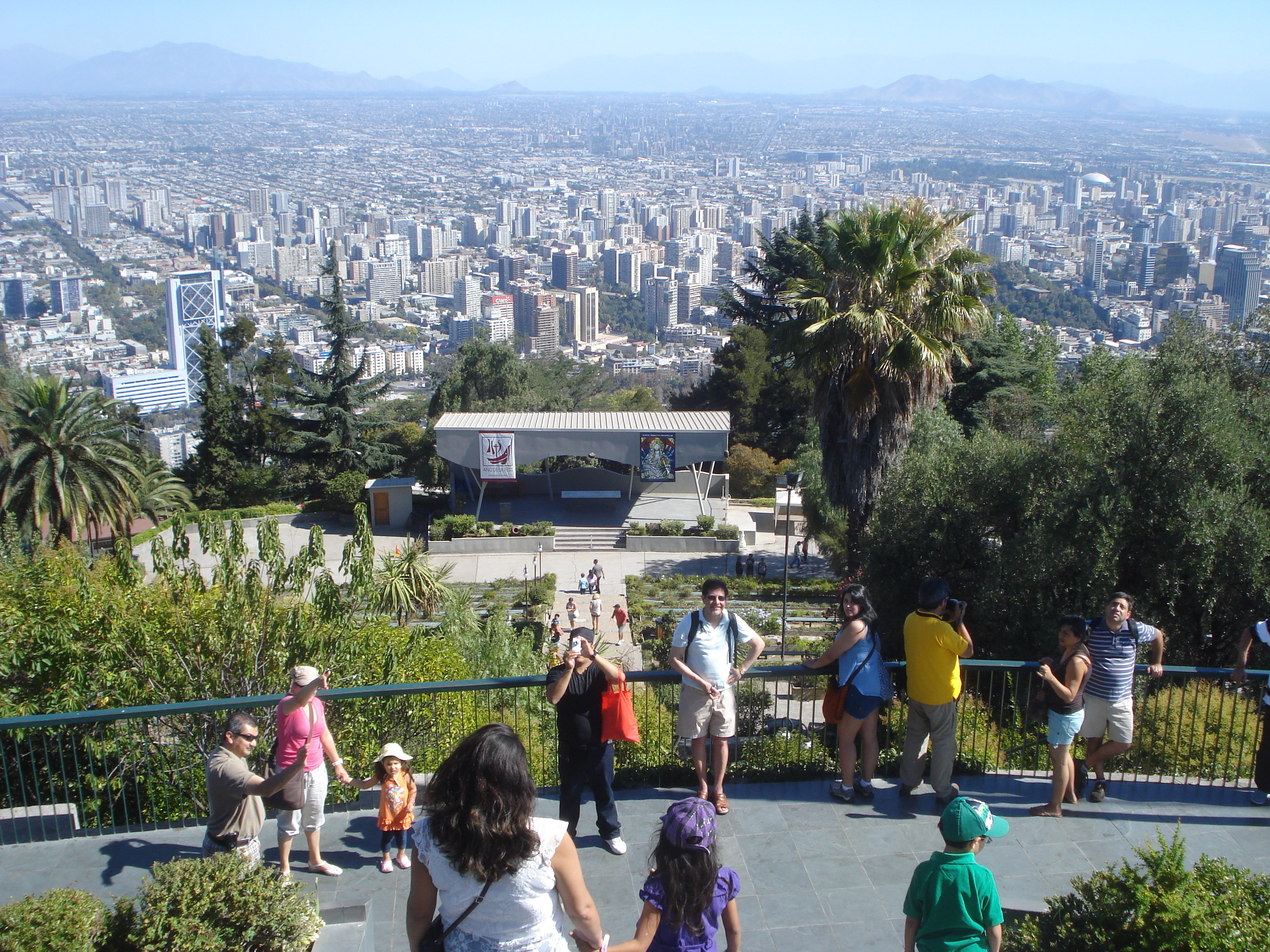 Barrio Bellavista
If you're tired after the tour (it is a long walk!) you can head to Patio Bellavista for lunch or a nice drink at one of Bellavista's trendy restaurants, just down the street from the Cerro San Cristobal. Restaurant recommendations include: The White Rabbit (American style food, mixed drinks and MOVI wines) and Backstage Life (Italian style pizza and great artisan beers from Chile).
La Chascona
Once you've had lunch and a little rest you can double back to see the hill and Pablo Neruda's house in Santiago, La Chascona. Built almost into the side of the Cerro San Cristobal, La Chascona is shaped something like a ship and was constructed for the poet's third wife and then lover, Matilde Urrutia. Tours of the museum are offered daily and can be taken in English, Spanish, Portuguese, French or German and though the website says no reservations are required, I recommend checking in before lunch to put your name on the list, just in case.
Cerro Santa Lucia
Once you've enjoyed your tour there, you can head over to the Cerro Santa Lucia which is not quite as high as the Cerro San Cristobal but getting to the top is not quite as easy. There's no gondola and the last part is a series of steep and sometimes uneven stone steps to the miradoro or lookout point which presents different views of the city than the Cerro San Cristobal. The architecture on the hill, however, make it all worth the effort. On one side of the hill you'll find a European style courtyard and steps with a Neptune fountain (pictured) leading up to other points of interest. Nearer to the top of the hill you'll find a grassy courtyard with small fountains, all with a great view and perfect for sitting and relaxing a bit.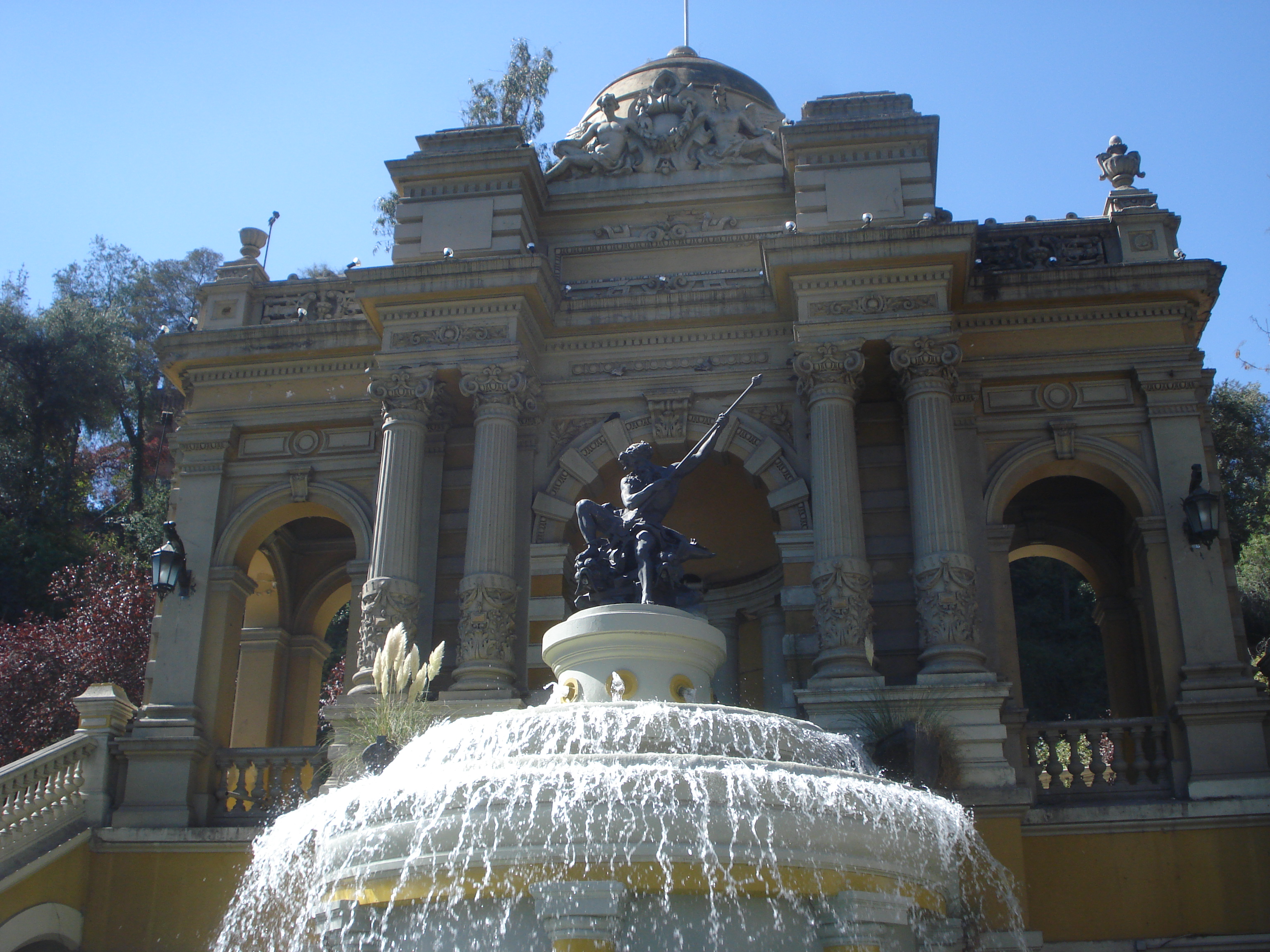 Feria Artesanal Santa Lucia
Across from the Cerro Santa Lucia is the Feria Artesanal Santa Lucia, a great place to purchase gifts for your friends and family. Less touristy than other markets in the city, namely Los Dominicos which is also beautiful but a bit of a trek, this market offers a plethora of stands selling typically Chilean goods including cooper, lapislazuli, leatherworks and more. I found some beautiful pieces ranging from purses to children's clothing detailed with indigenous Chilean designs at reasonable prices.
Once you've finished your shopping, it should be around dinner time or time for a rest before you check out one of our favorite restaurants in Santiago which we've written about in detail here.
Barrio Lastarria
The next morning, be sure and head over to one of Santiago's up and coming neighborhoods, Lastarria. As you enter into the barrio you'll see stands of people selling antiques, old books and clothing and artisan crafts which are fun to peruse as you head to one of the barrio's cafes. We especially like Cafe Wonderful for a cup of coffee (or a bagel) or even delicious mango lassi which they also have as a menu item.
Centro Cultural Gabriela Mistral (GAM)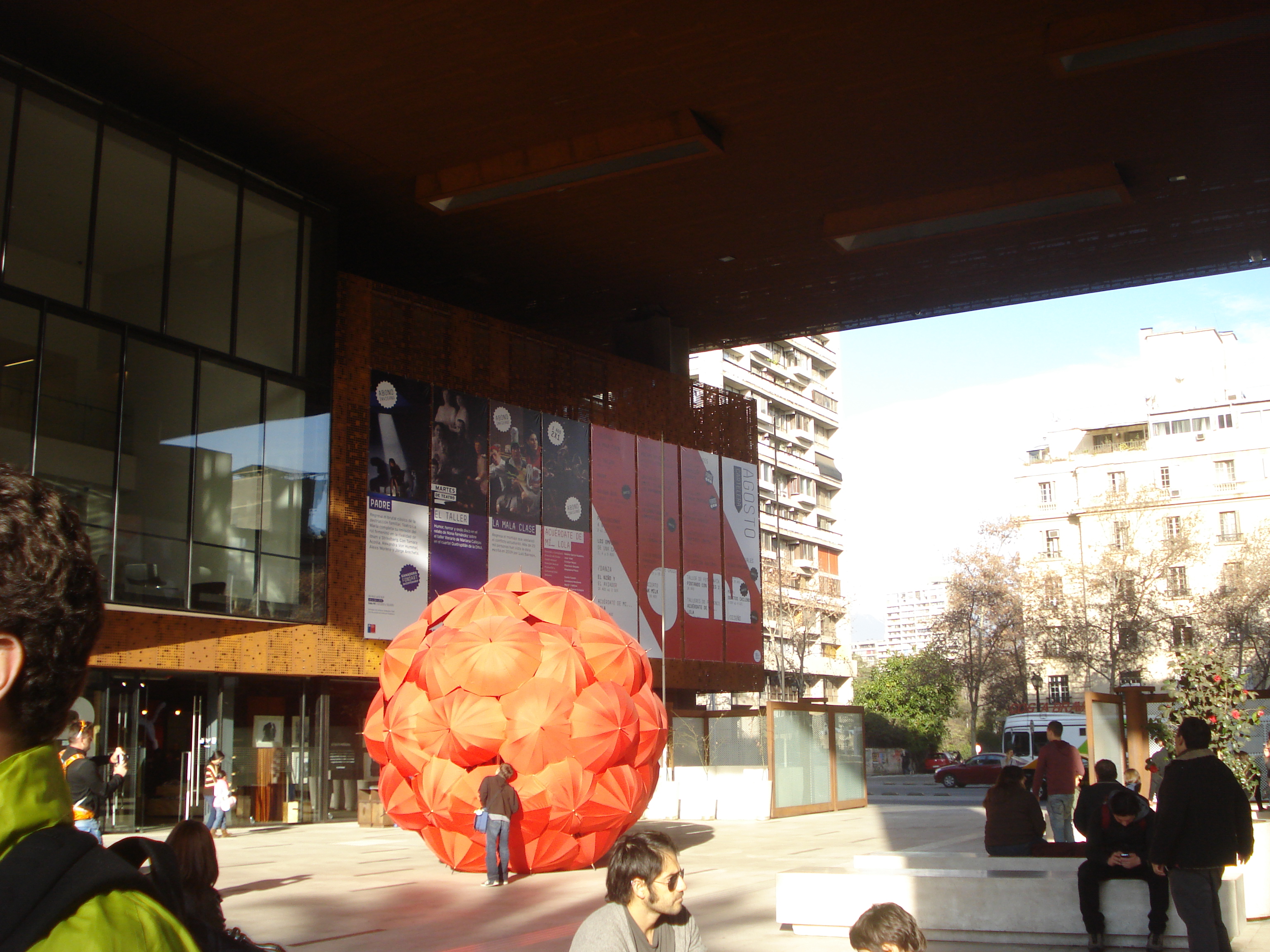 Then, on your way out of Lastarria don't forget to take the time to see the Centro Cultural Gabriela Mistral or GAM as it is affectionately known. Formerly the headquarters of dictator Augusto Pinochet's cruel regime, the place has been transformed into a cultural center named for one of Chile's most famous poets and nobel prize winner Gabriela Mistral. There you can see movies, plays, dance performances, concerts and all forms of art. That's not to mention the work of art that is the building itself with its patterned copper covering, open spaces and beautiful and unexpected stained glass ceiling! Pick up a program of events and mull it over in the center's Café Público which serves up coffee and simple on-the-go Chilean food.
Museo Nacional de Bellas Artes
Then, if you still have some time left, walk the couple of blocks to see the Museo Nacional de Bellas Artes, another work of art building which may even be more beautiful than the art it contains.
Though you'll feel like you've seen a lot, rest assured you've gotten only the tip of the iceberg of this great metropolitan city. Look for our next post for more advice on where to go if you've got a bit more time on your hands.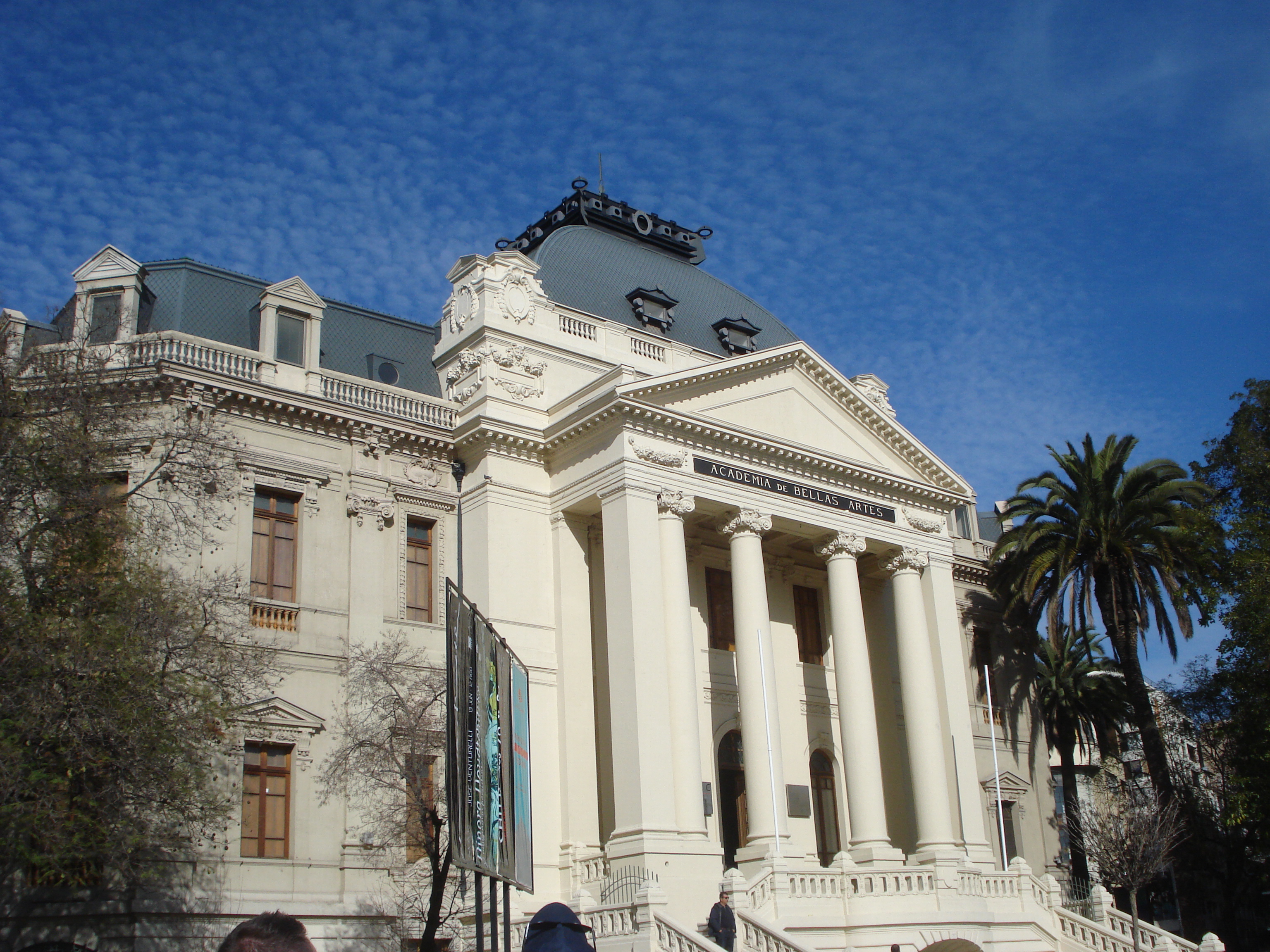 *The tours are free but you'll need to tip your guide as they are paid only from the tips they receive.
Update: Kingston was recently featured in Hemispheres magazine's piece on 3 perfect days in Santiago. In addition to a nice review of our Pinot Noir and Bayo Oscuro Syrah the article is another fine resource for things to do in Santiago.
Comments
Commenting has been turned off.