Kingston Family Vineyards
Kingston Family Vineyards is a boutique winery located in Chile's Casablanca Valley on the farm that has been in our family for more than a century.
We offer tours and tastings at the winery in English or Spanish in addition to hosting large private events.
Join the Old Corral Club and receive a complimentary tasting and tour. Learn more here. If you enjoy the wines you try during your tour you can order a case to be shipped to your home in the U.S. and shipping is free.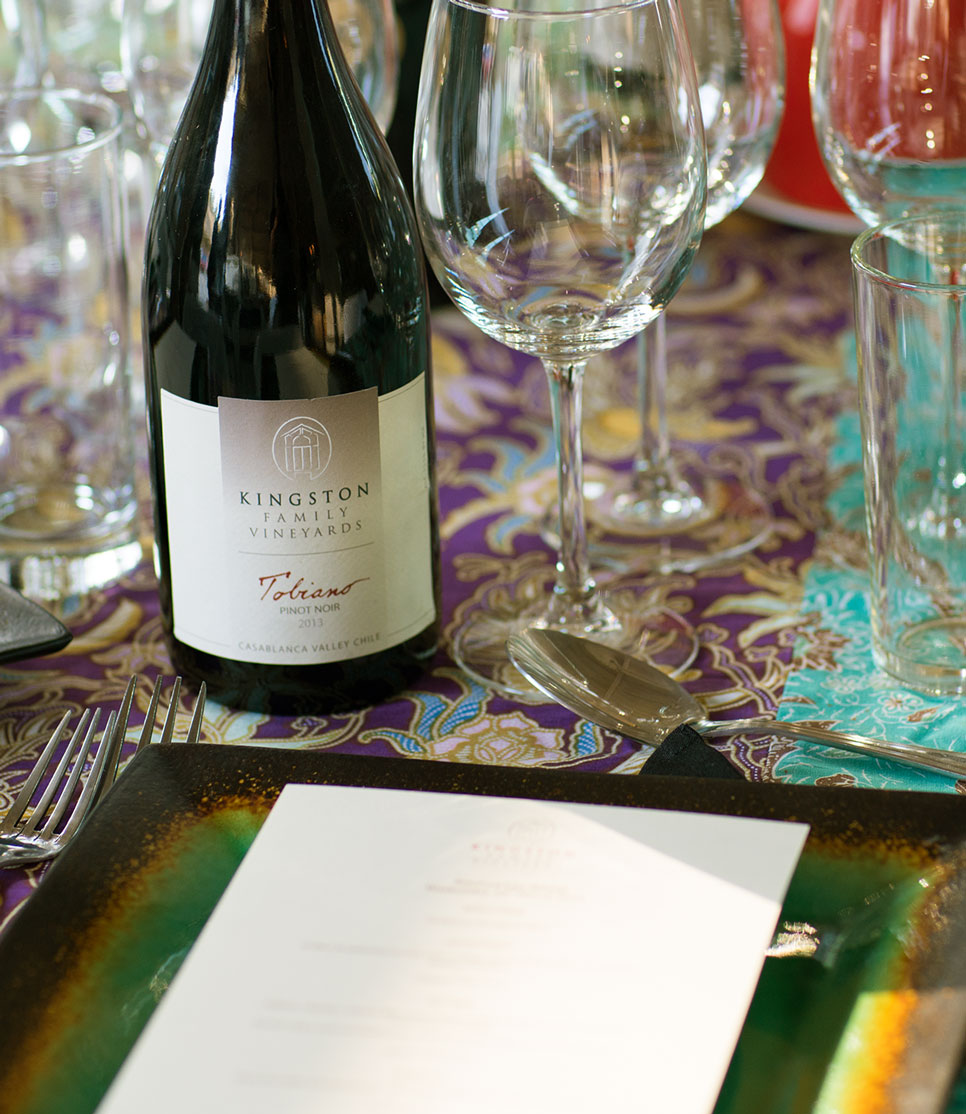 TOUR AND TASTING
Enjoy a full tour of our bodega followed by a wine tasting on our terraza. Groups of 2 or more.
Price: CLP 19.000 per person
TASTING AND LUNCH
Enjoy a tour of the winery as you sip a glass of our Cariblanco Sauvignon Blanc before sitting down to a gourmet meal paired with our wines. Groups of 4 or more. Reservations must be received at least 2 days in advance.*
Price: CLP 45.000 per person
VINEYARD TOUR AND LUNCH
Come with us on a light walk through the highest points of our vineyard, taking in views of the Casablanca valley as we explain the history of the family, our vines and the terrior. The visit finishes at the winery with a flight of our wines paired with a gourmet lunch prepared by our chef. Groups of 4 or more. Reservations must be received at least 2 days in advance.*
Price: CLP 50.000 per person
All rates are in Chilean pesos with VAT included.
*Please note that our meals are prepared and tailored especially to you and your group. If you need to cancel, we ask that you notify us at least 24 hours in advance.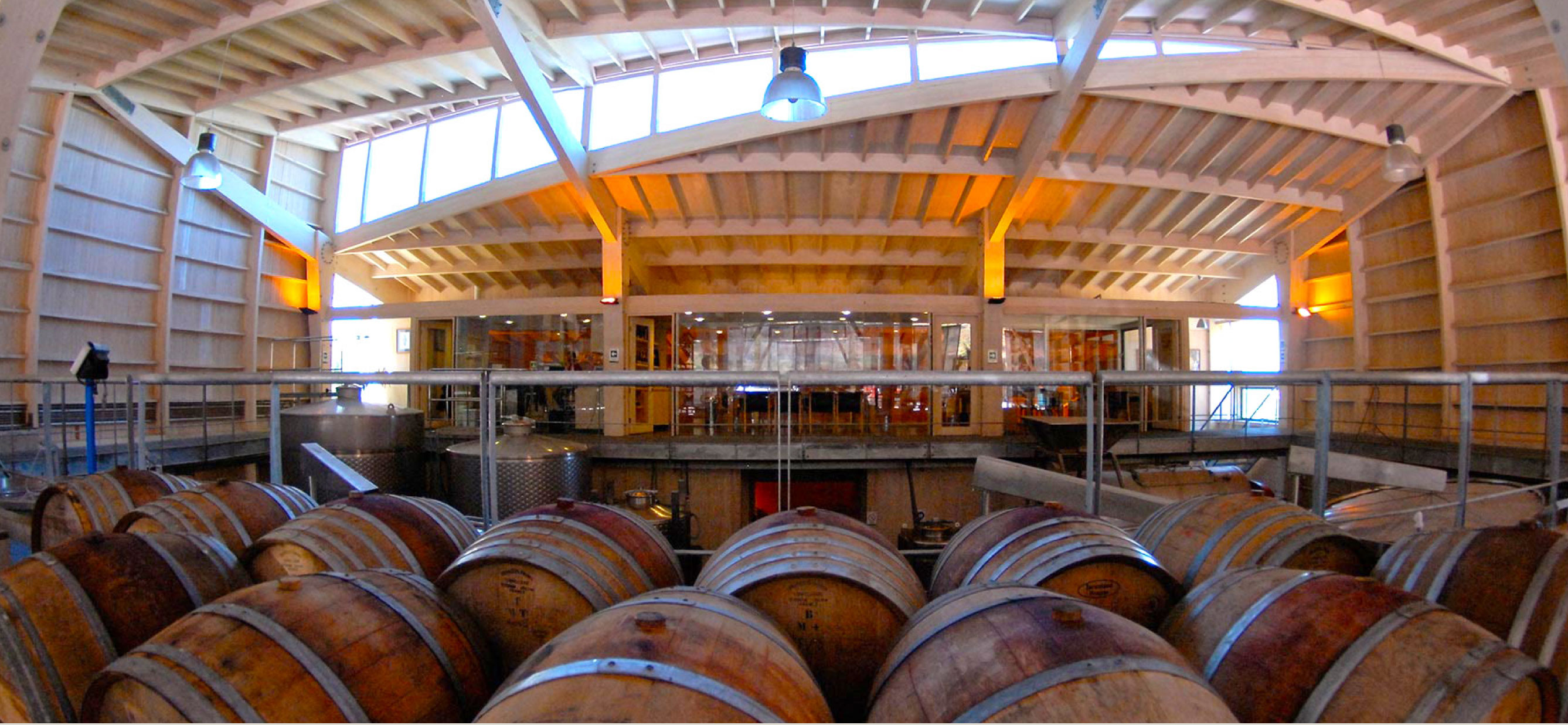 Directions
Print directions and map from PDF
From Santiago, Chile (approximately 1 hour and 30 minute drive):
Begin on Ruta/Highway 68 heading west towards Valparaiso & Viña del Mar.
Once you pass the toll plaza (peaje) in Casablanca Valley, take the Casablanca Lo Vasquez exit (3 more exits after peaje, following the signs for Casas del Bosque)
Turn left at the top of overpass.
Continue over overpass, and follow la calle Constitución (roughly 1km) until you reach a 4 way stop. (There is a Copec gas station on your left hand side, just before the stop.)
Take a right, and continue to follow signs for Viña Casas del Bosque. At .5 km the road will curve to the left out of town.
You will pass Casas del Bosque's winery on your left, and then continue another 2.5 km to our vineyard's entrance on the left.
Our entrance to the vineyard is marked only by a small wooden gate at start of a palm-lined dirt road heading into the hills. Drive up the road until you see a small shed on the left; turn right to arrive at our winery nestled in the hillside.
From Valparaíso/Viña del Mar, Chile (approximately 1 hour drive):
Take Ruta 68 towards Santiago.
Follow signs for Villa Alemana.
As soon as you exit and go over the sobre paso towards Villa Alemana, and immediately follow signs returning to Valparaiso and ten get back on to route 68, but then immediately get off on the same exit (Villa Alemana/Las Dichas)
For a short period of time, you will be driving east, parallel to Ruta 68, as if heading towards Santiago. Continue on this narrow country road (F844). It will soon turn south.
The Kingston Family property begins where the large old eucalyptus trees grow on both sides of the road.
If you have an appointment at the vineyard, continue driving through the Kingston farm for another ~6 kms, crossing over a small bridge called "La Draga". Stay to your left as two small roads (one from Algarrobo/Las Dichas and a second from San Jeronimo) merge from the right.
As you continue, you will past a lecheria with a silo on your right. The entrance gate (unmarked) to Kingston Family Vineyards will be soon thereafter on your right, approximately one more km on the same small country road. You will see a long entrance marked by an arboleda (or tree lined entrance) with planted palm trees, and an old wooden gate.
The bodega is approx 1 km up the dirt road. You will see it from the driveway up in the hills to your right. When you arrive to a crossroads with several tool sheds on your left, turn right, and follow up to park in front of the bodega.